After all the time I spent on fitting my first Madeleine dress, you knew already I wouldn't stop with only one version, would you? So as expected, here are two new ones sewn with much loved fabrics!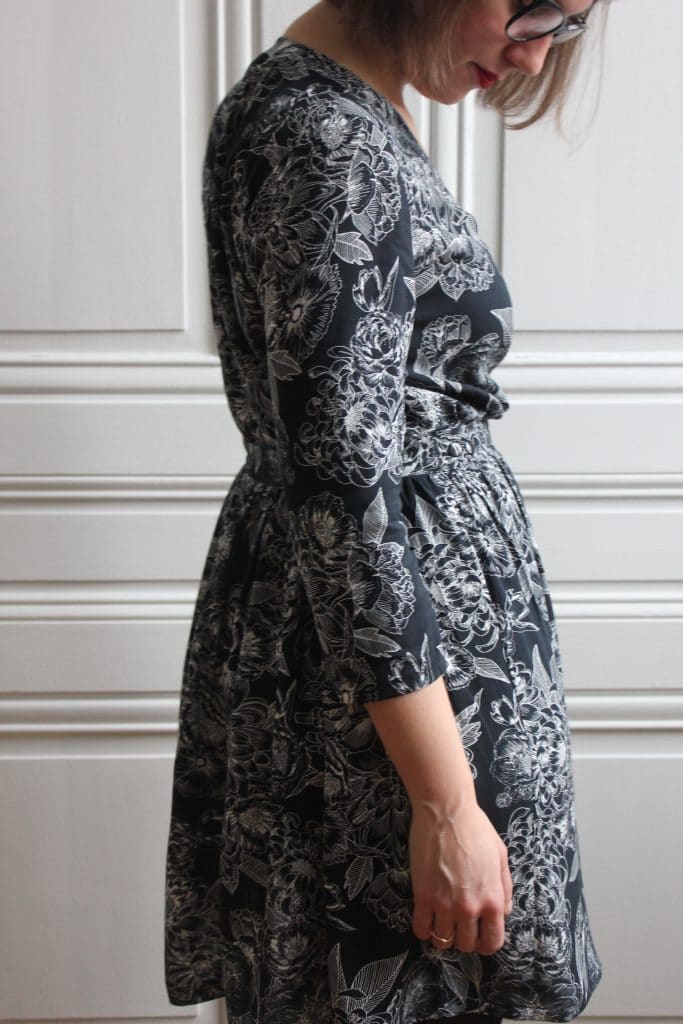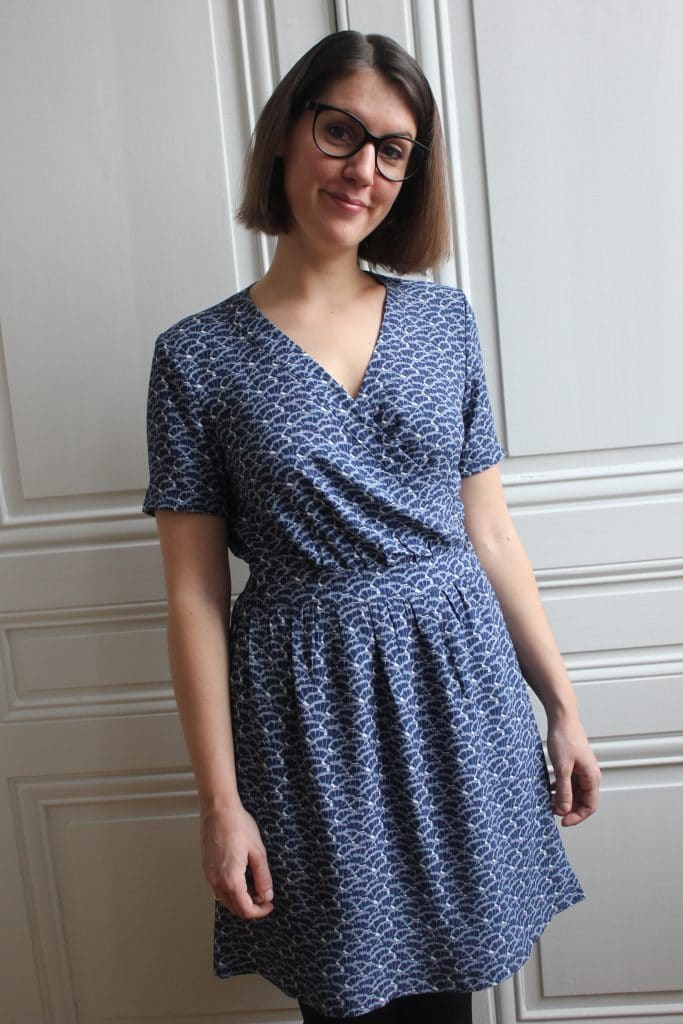 I already talked a lot about this pattern on my first article so I won't repeat everything a second time. You can question the point of a second article then but I always think that it is nice to see how one pattern can feel different when it is sewn with different fabrics.
And as you know, when I love one, I can make it many many times. That's exactly what happens with Madeleine. The second I was done with my first one (after the 2 toiles), I wanted other ones and I have even identified the fabrics upfront.
It can be boring for some to sew the exact same pattern many times in a row but I don't really mind. If I got the fabrics in my stash already, I'd rather make it as long as I have the pattern in mind. Less risk of mistakes.
I am gonna focus on the fabric today. For all the over informations (pattern review, size and alterations), please head back here.
how is it made?
VERSION 1 : VISCOSE WEAR LEMONADE
I had a very bad first experience with the Wear lemonade fabric. I bought a popeline from them and after washing it (delicate, 20 degrees), it came out of the washing machine totally damaged. The shade faded away. For the price I paid for it, I couldn't believe it.
At the fair in Paris las novembre, I still went on their booth for a quick look. I found this very nice back and white viscose which looks ok in terme of quality to me. I indeed haven't been disappointed with it. It has a nice drape, doesn't need lining and is super easy to sew.
And these big flowers… I mean, come on, I couldn't resist!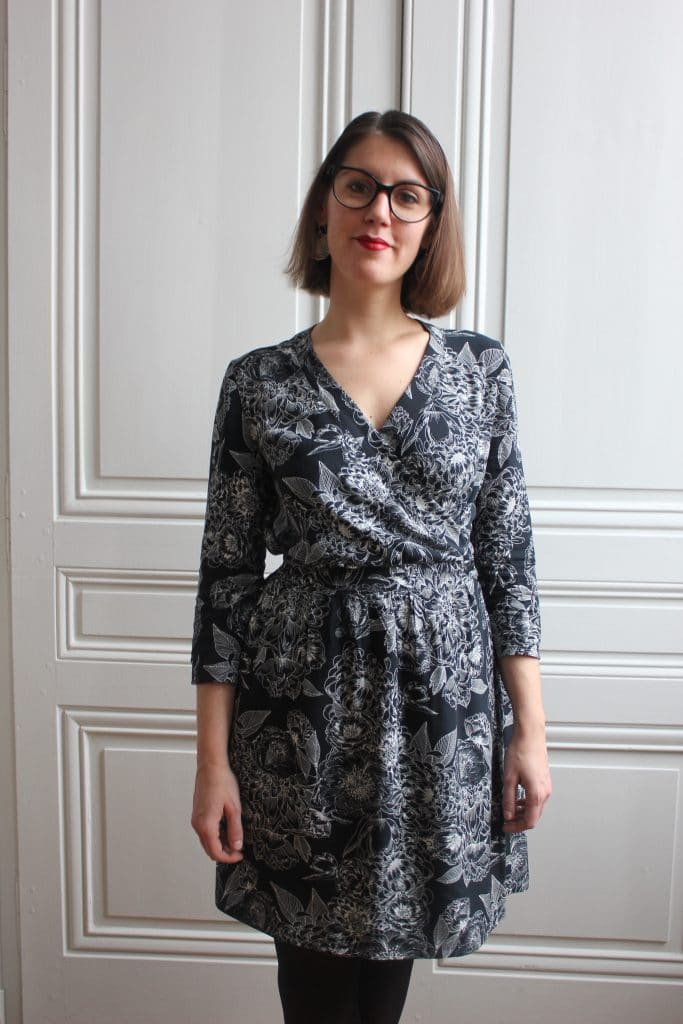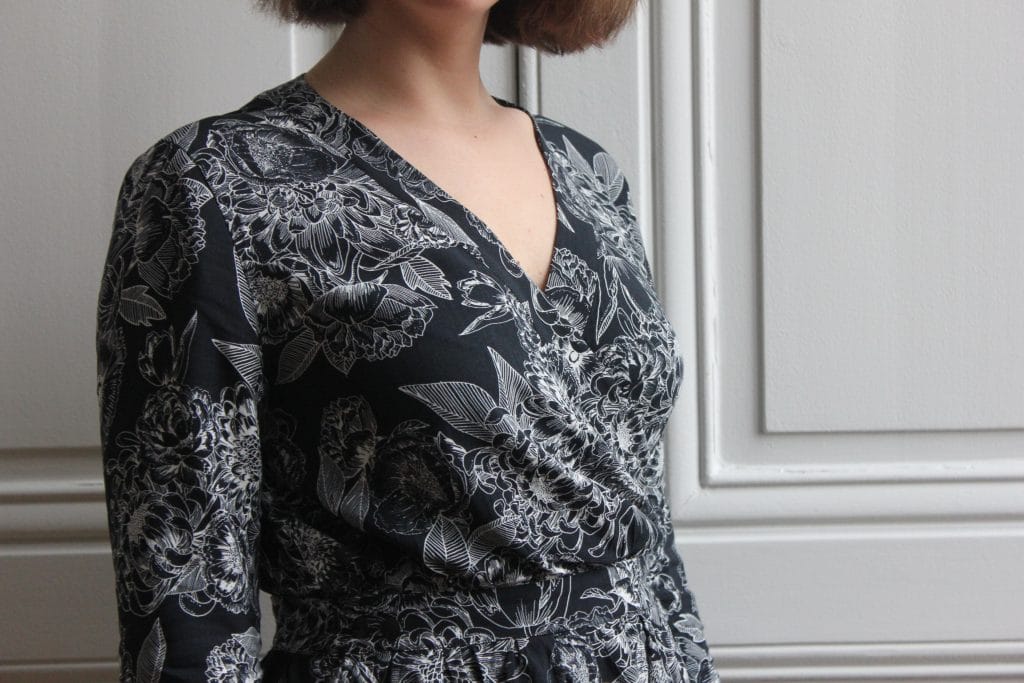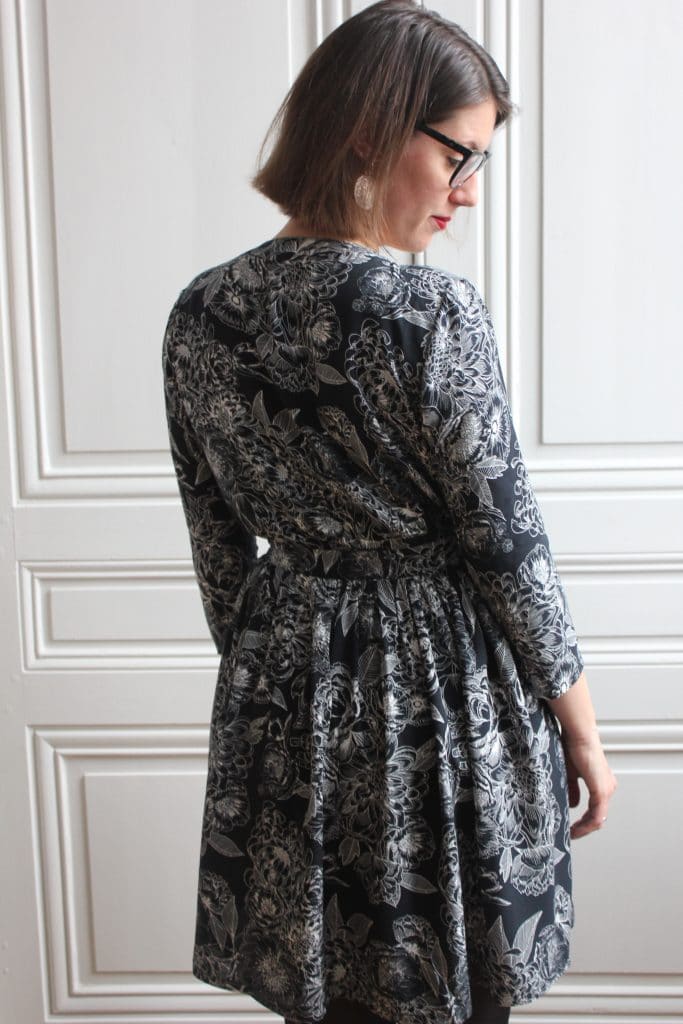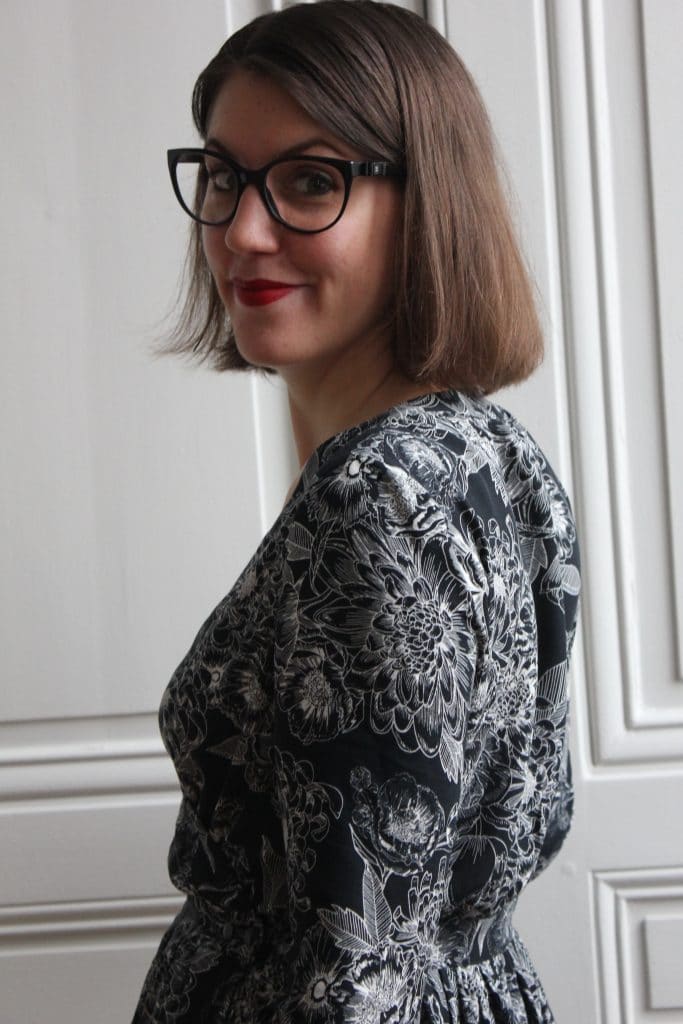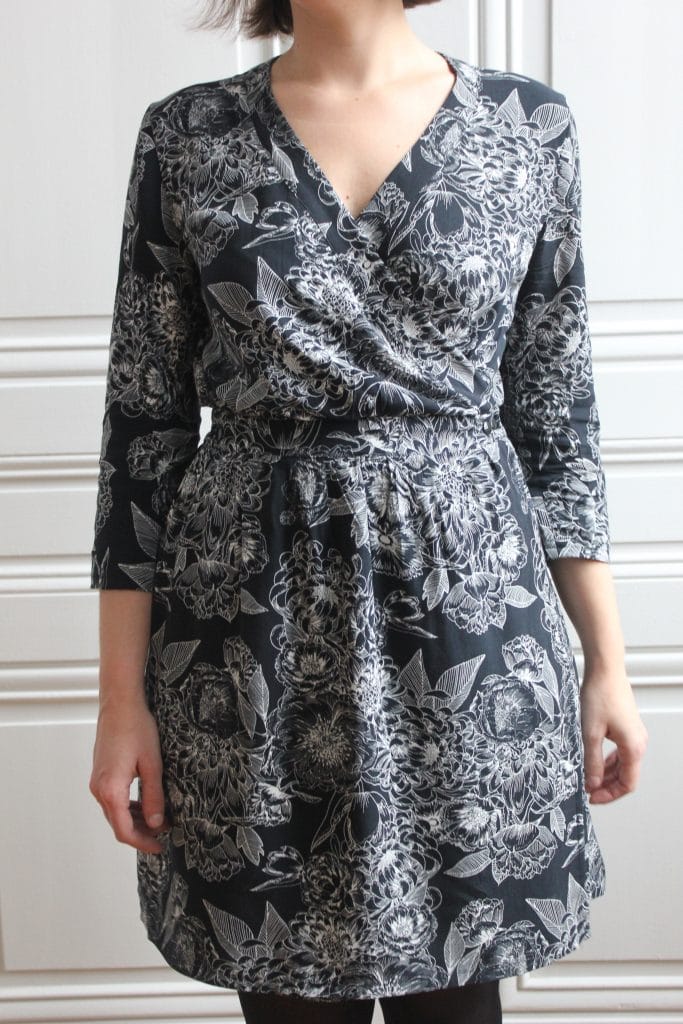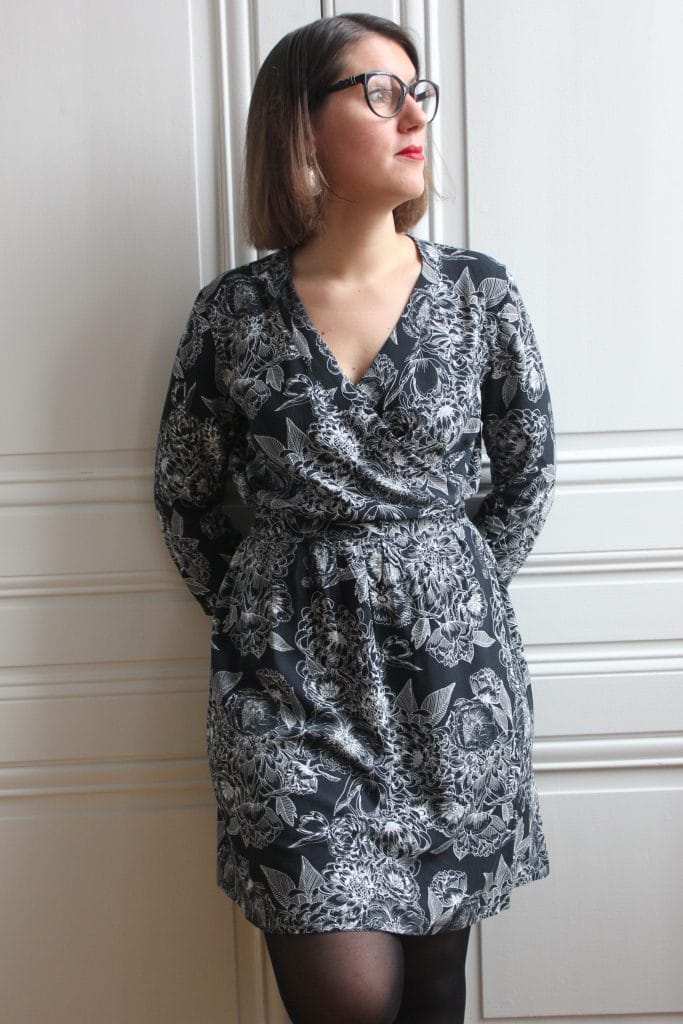 VERSION 2 : VISCOSE COUSETTE
I think that this summer version is my favorite of the three (though I really adore the others). It's the perfect pattern-fabric match in my opinion.
I simply love the viscose from Cousette. They are amazing: easy to sew, nice to wear, no decreasing in quality over wash. I have sewn these so many times.
I discover at the last CSF in Paris that the cute Discrète fabric was now available in navy blue, my favorite color. Again, I had to take it with me. It was the perfect coupon for Madeleine.
I decided to make it with short sleeves in order to be able to wear it all year long.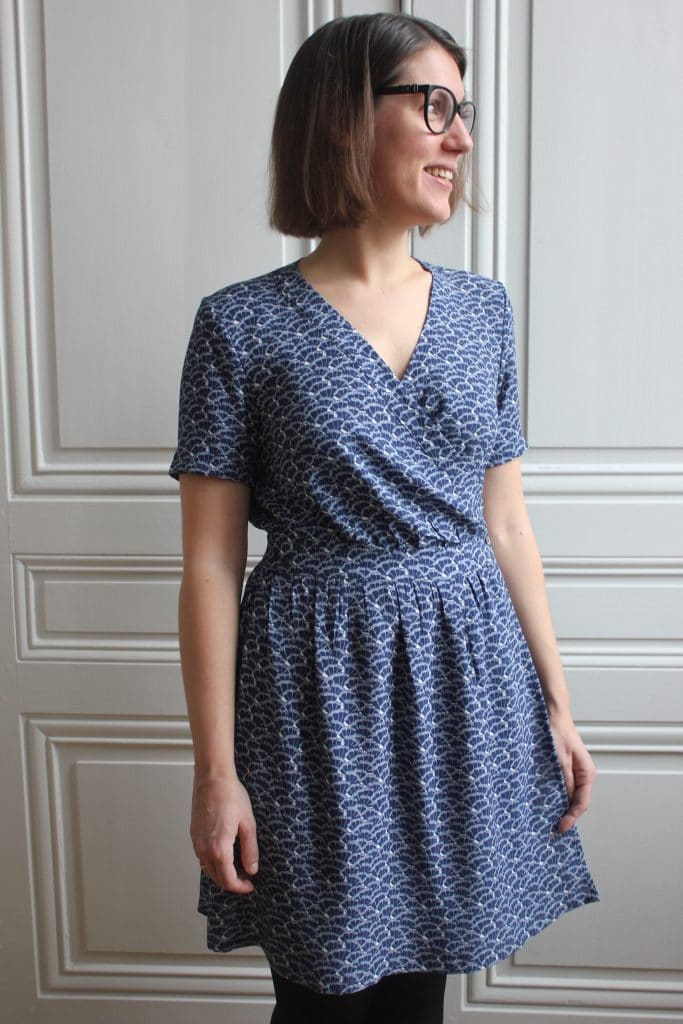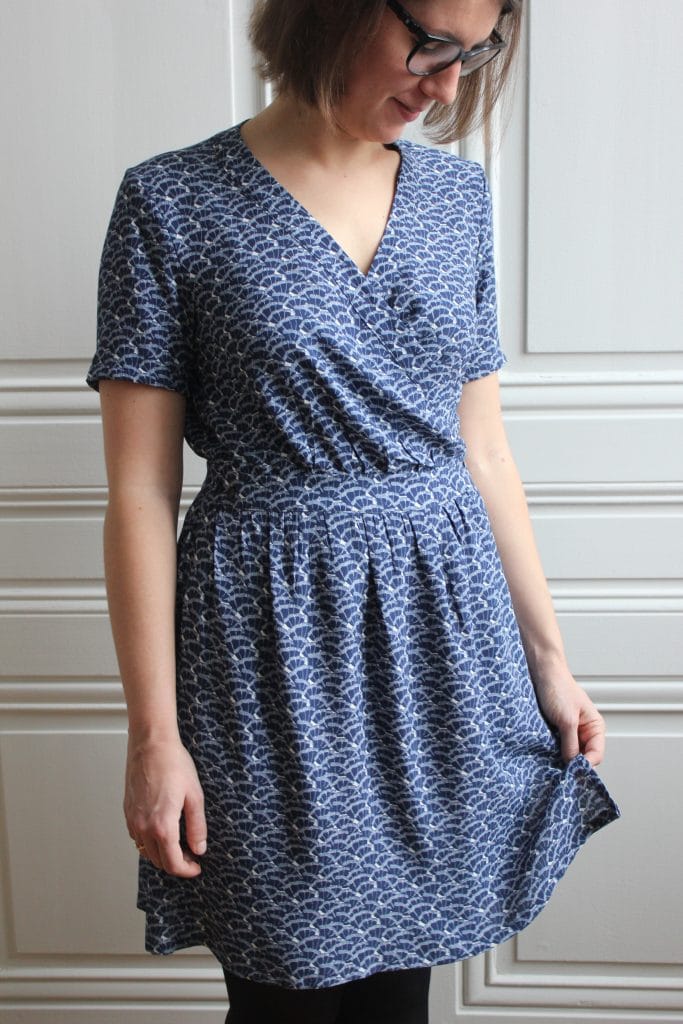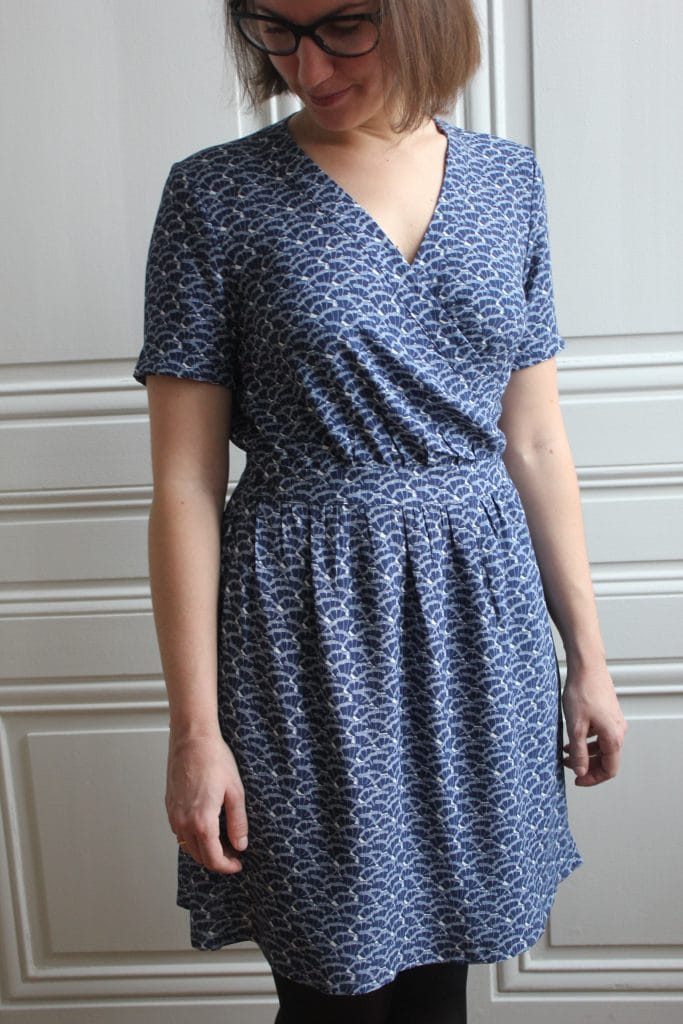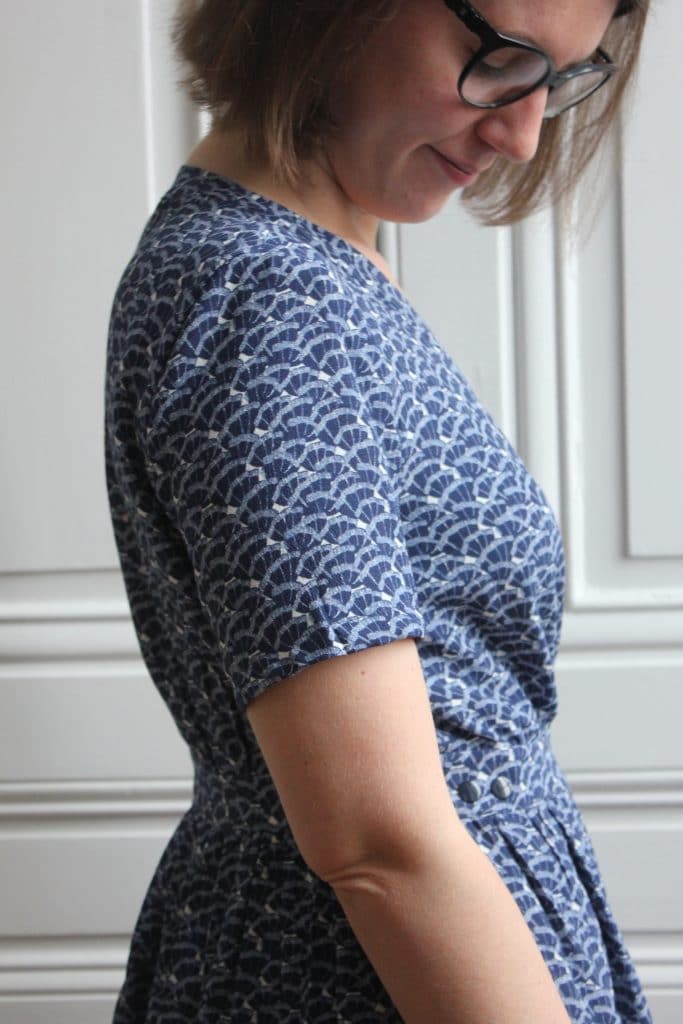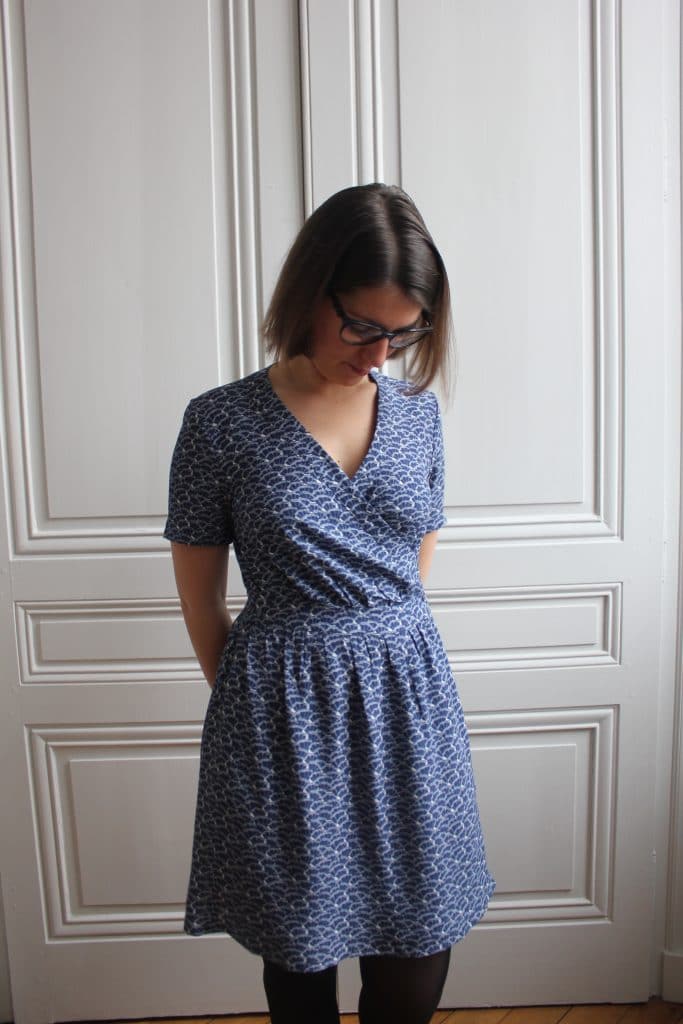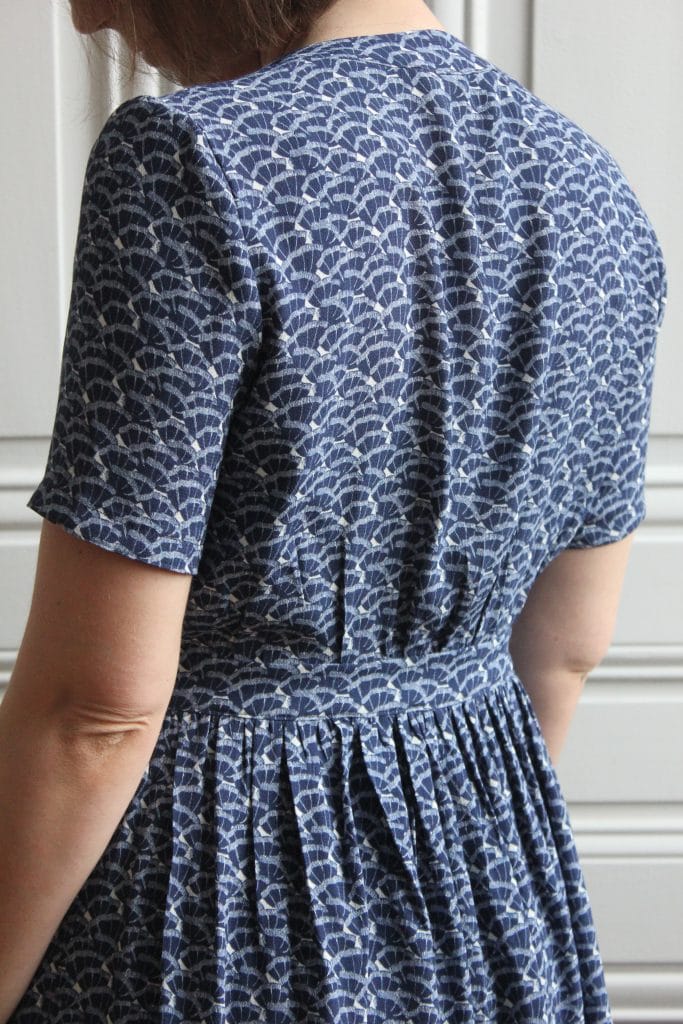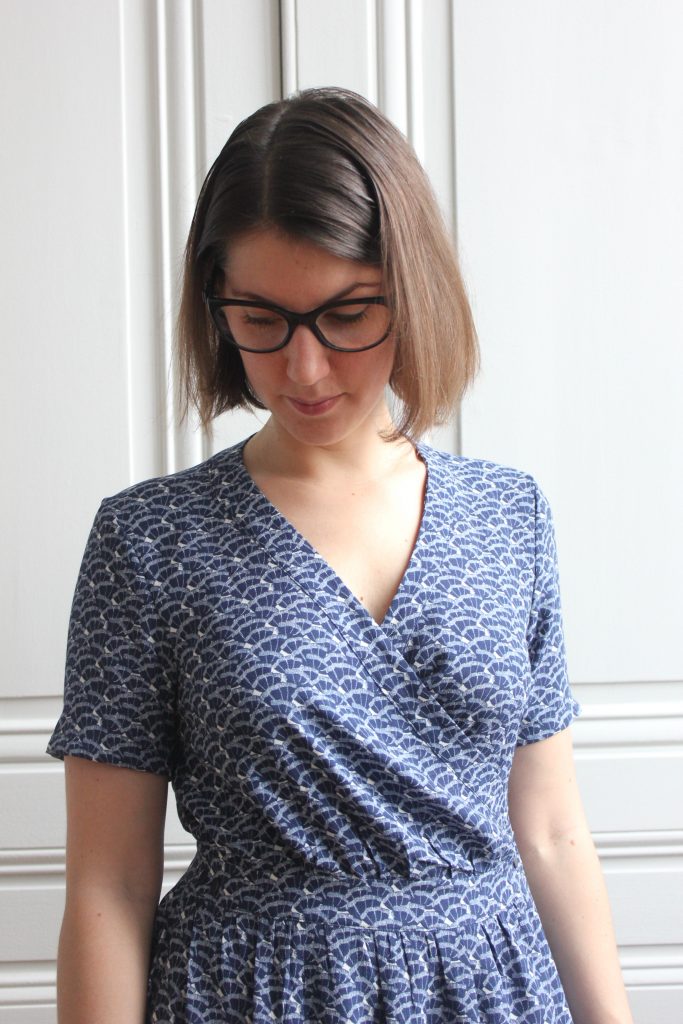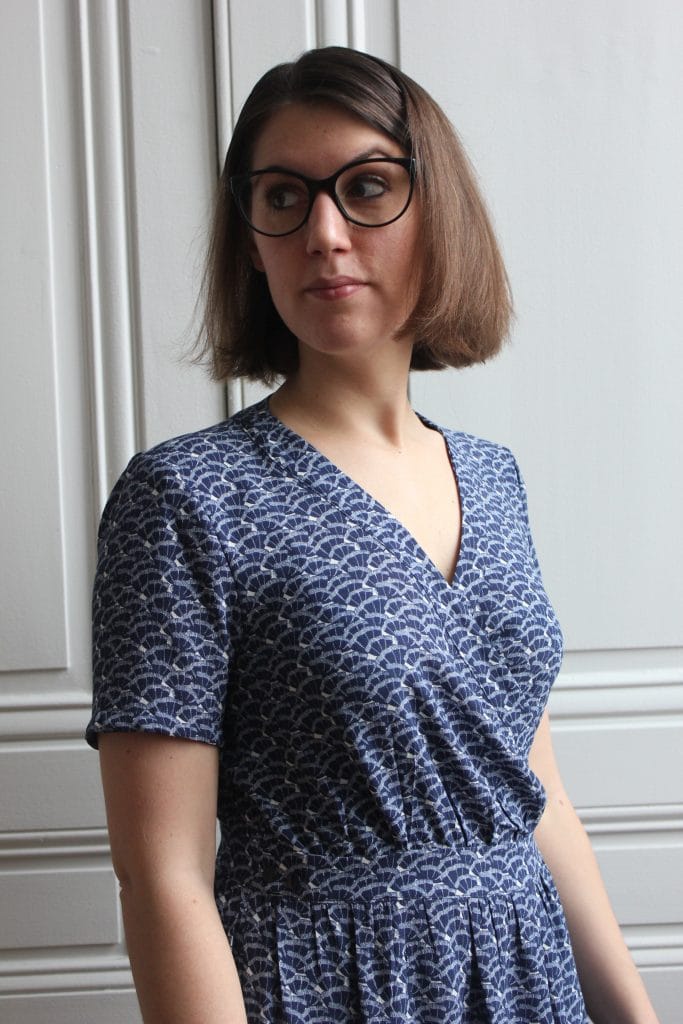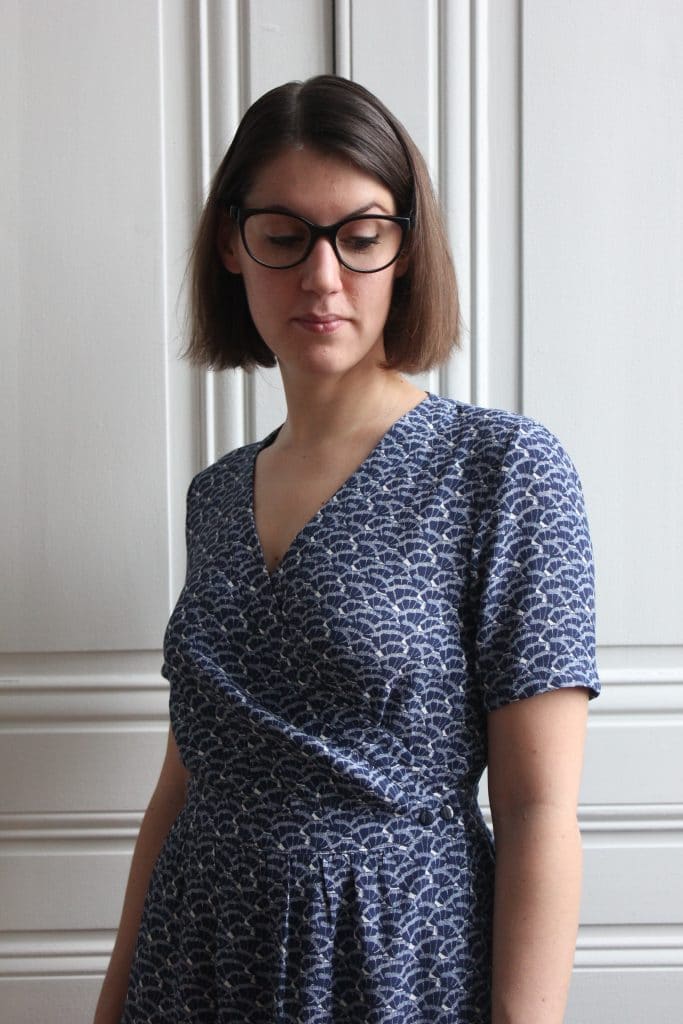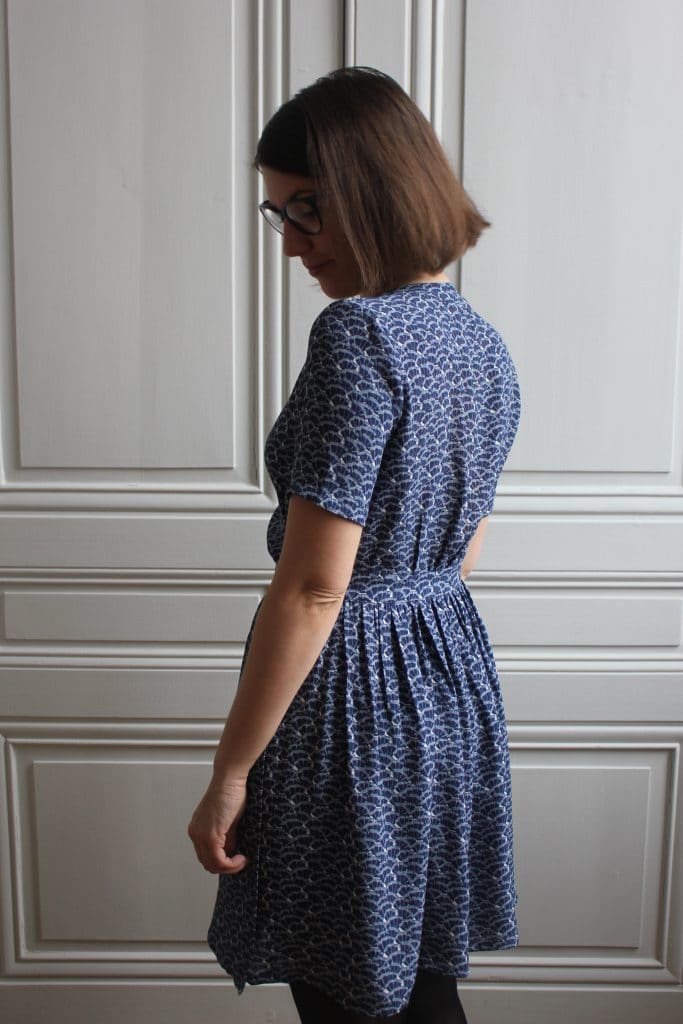 are you happy with those?
Well… do I need to answer that? I am in love with these dresses!
will you make them again?
I might but not just now, 3 is enough for the time being.