Today is all about quick knits, just fun and enjoyable! I was getting slightly bored with a big long project so I decided to take a break with an easy peasy little projects. And here we go with the Qwist mitts and hat!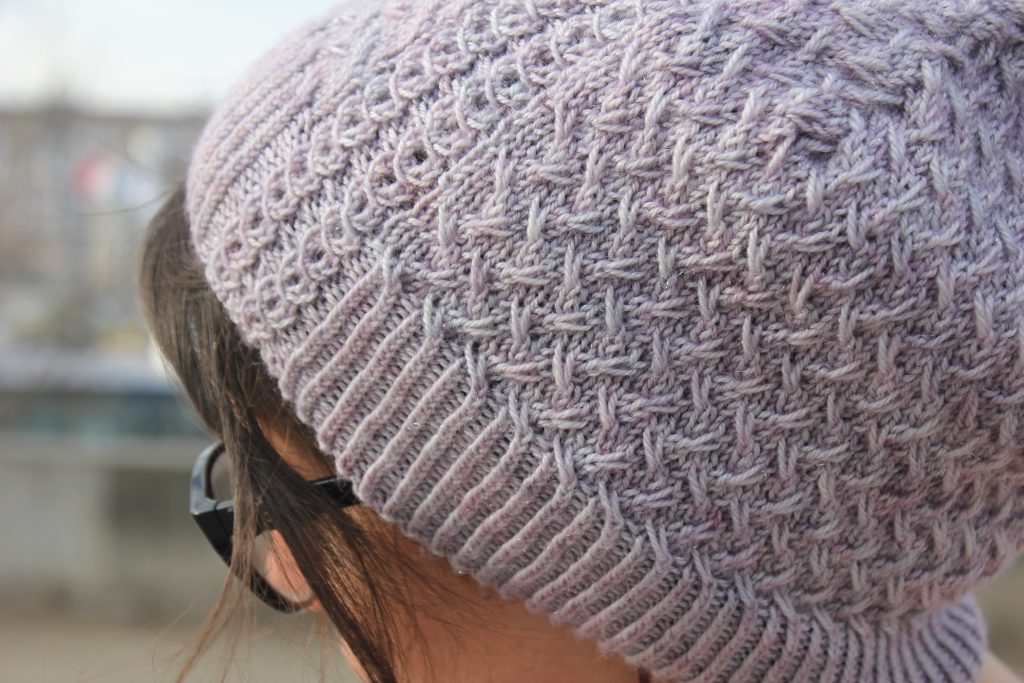 what is it?
This super cute matching hat and mitts are issued from the collection « Texture is the new black » from the so talented Mélanie Berg. I really like her designs. I have made a few of them included the well known Solaris, one of my favorite shawl.
I spotted the Qwist patterns a while ago, matching mitts and hat. I had a realy crush on the delicate texture stich and the cute cable which is running all the way of both pieces. I particularly liked that this cable is placed on both side of the thumb, nicely designed.
As always with Mélanie Berg's design, there is nothing negative to say about the explanations. Crystal clear! The texture stitch is super easy to do and to memorize which makes these projects fun, entertaining but absolutely not complicated.
I have knitted this set over the Christmas period. It took me roughly 4 days to finish them.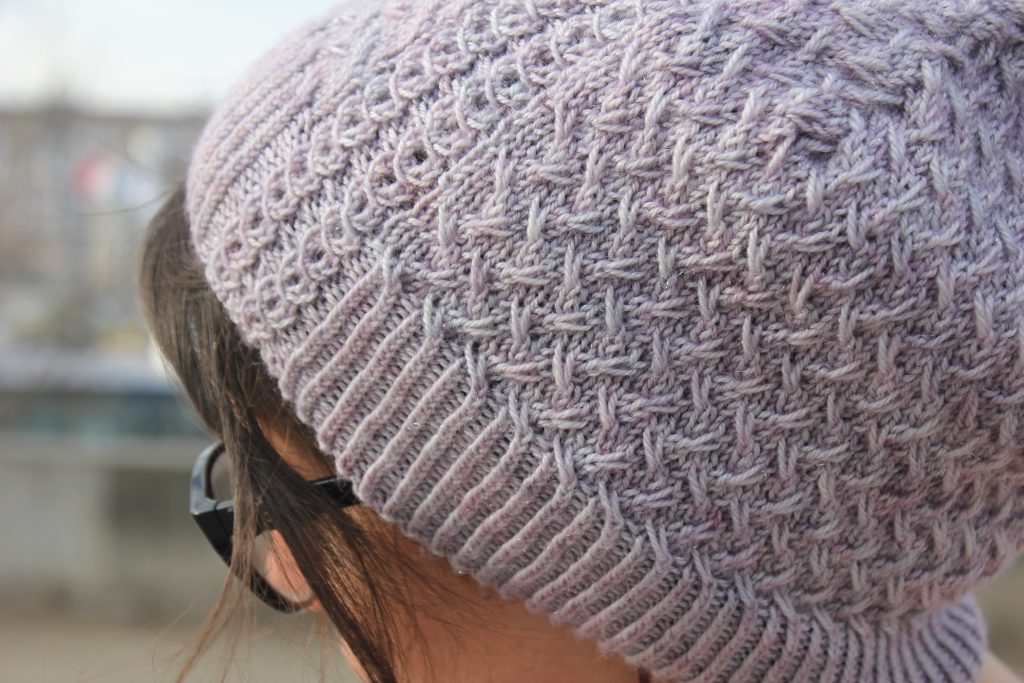 what is it made of?
The Qwist set is knitted out of fingering weight yarn. I know some would find it too thin for hat and mitts but I don't mind. In Lyon, the temperatures are not often cold to the point thatI would need very big knitted projects. Fingering weight yarn is good enough to keep me warm.
I have used a yarn I was dreaming to knit for a very long time: the Riverside studio, qualité Stellina, in the Chimera colourway. It is a sock yarn as it contains nylon which makes it strong and durable with a bit of sparkling on it (thanks to the stellina).  And what to say about the color…. it's just too pretty to be true!
I have added a cute fake fur black  pompon. I bought it from Lili comme tout and the quality is super good. It has the perfect size and is easy to attach without having it moving constantly (how annoying is that when pompom moves every time your head does).
Btw, I would always advice you to use sock yarn with nylon to knit mittens as they would be rubbed a lot and might pill. It won't be the case with sock yarn.
which size it is?
Rare enough to be pointed out, the mitts are available in three sizes based on your hand measurements. I knitted the smallest size and they fit my hand perfectly. The hat is a unique size.
I didn't block this set as the finished size after bind-off was perfect already and I didn't want to risk to enlarge them by blocking them.
is it modified?
I have kintted one repeat less of the pattern for the hat as I didn't want it to be too slouchy.
do you like it?
I adore this set! To the point that I am thinking of knitting a matching cowl to go with it (all black). It's the first time I define a future knitting project based on another one but I don't have any scarf of cowl to go with it… so obviously, I need one!
ERRATUM : merci à toutes pour vos participations ! C'est Kptaincrochette qui gagne la place pour l'AEF ! J'espère pouvoir y rencontrer nombre d'entre vous.