I am not gonna be too modest today and pretend I am not super proud of the new garment I am about to present you. I have finally sew the Kelly Anorak de Closet Case pattern which was on my to do list since its release. It's been a while since I had so much fun sewing a pattern!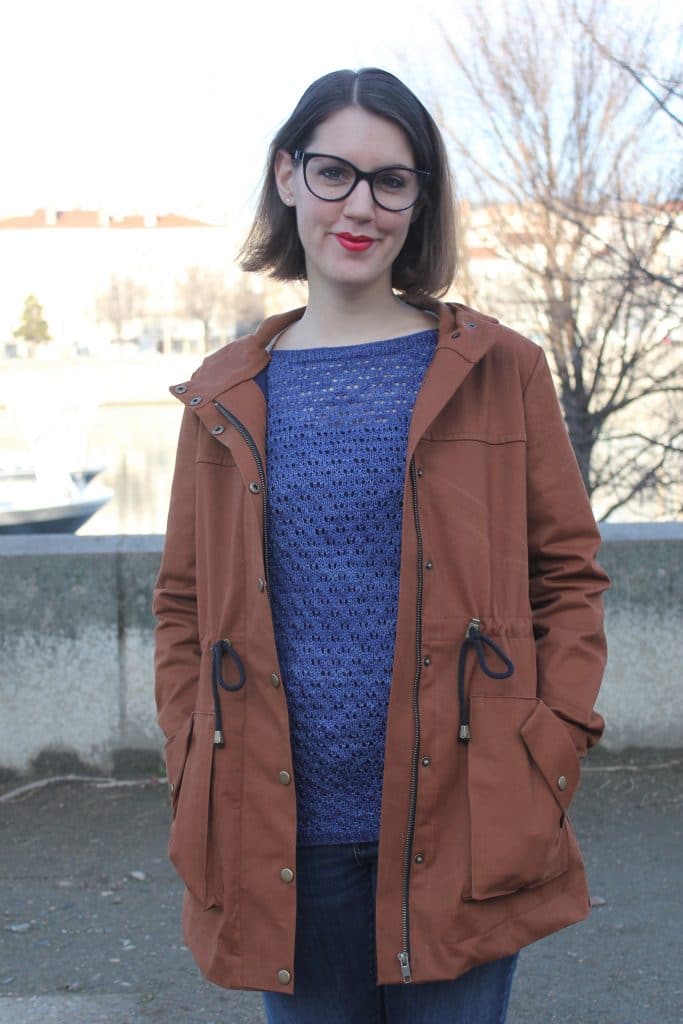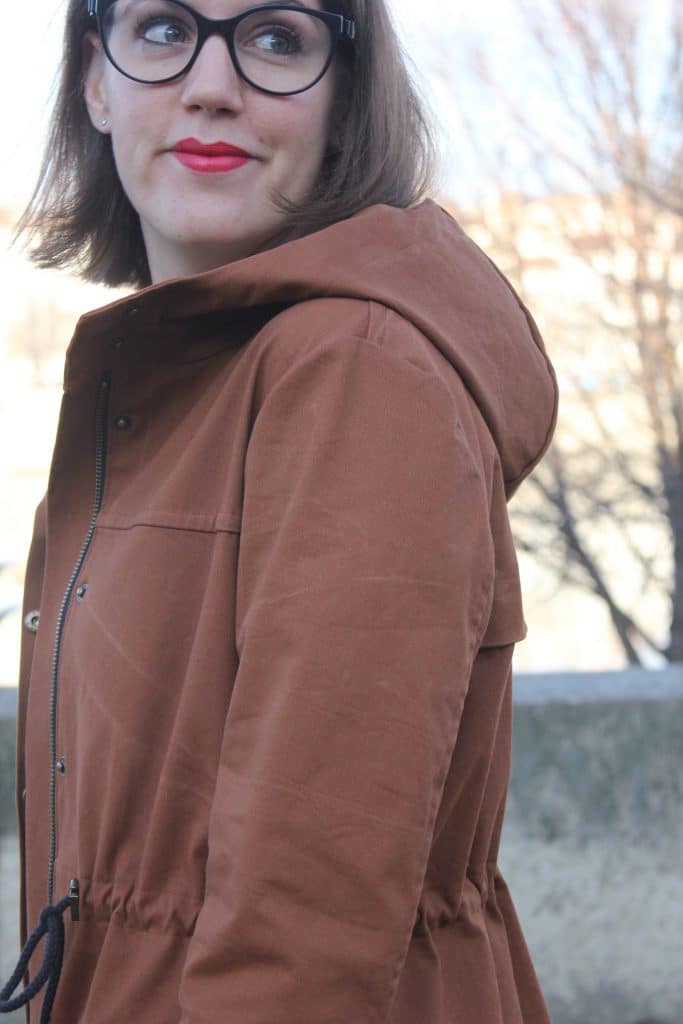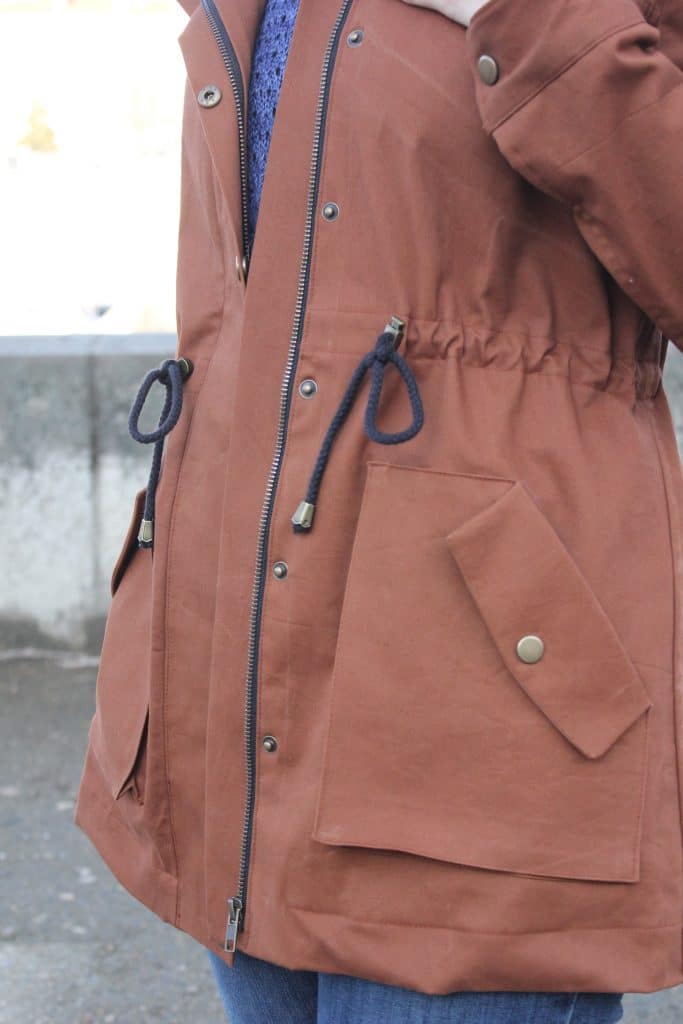 what is it?
I felt in love with Kelly the second I saw it! I complete crush. This pattern is identical with a winter parka I bought 2 years ago and which I absolutely adore. The idea of sewing it myself was a great challenge to take.
After the rain…
The only problem is that my relation ship with Kelly started very poorly. First of all, I decided to treat myself and order the special kit and the printed pattern directly from Closet case but the pattern ended up stolen in my mailbox (who does that seriously?!). Not staying on a failure, I re-buy the pattern as a pdf this time but again, when I tried to download it my PC crashed and the pattern wasn't available anymore to  be downloaded. I cried for help on Instagram and a nice seamstress send me the pattern (I of course send her my proof of purchase upfront).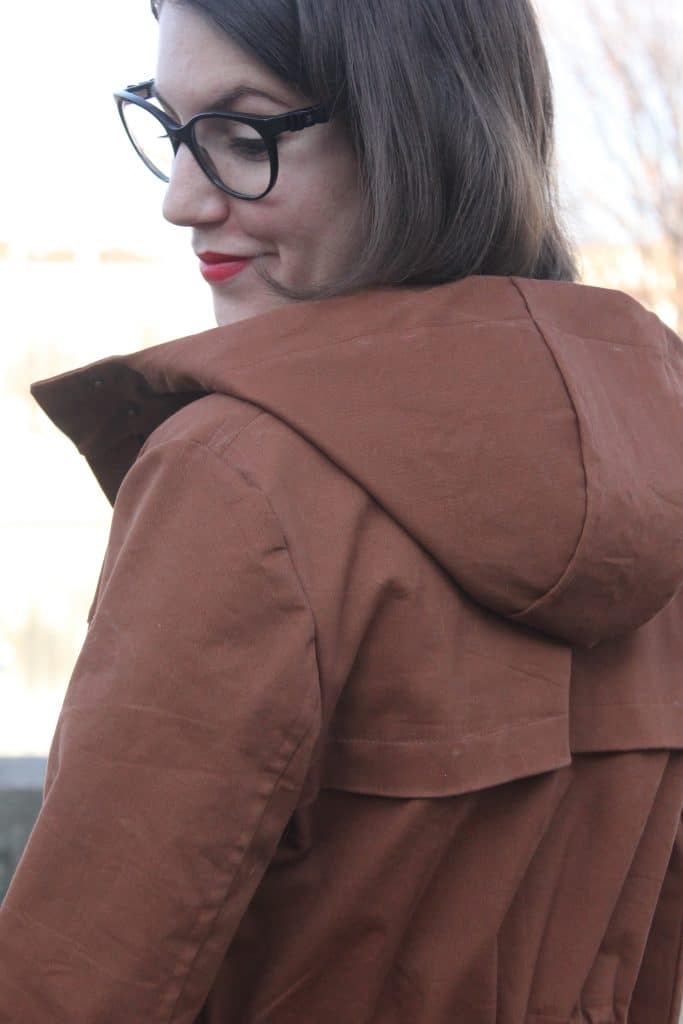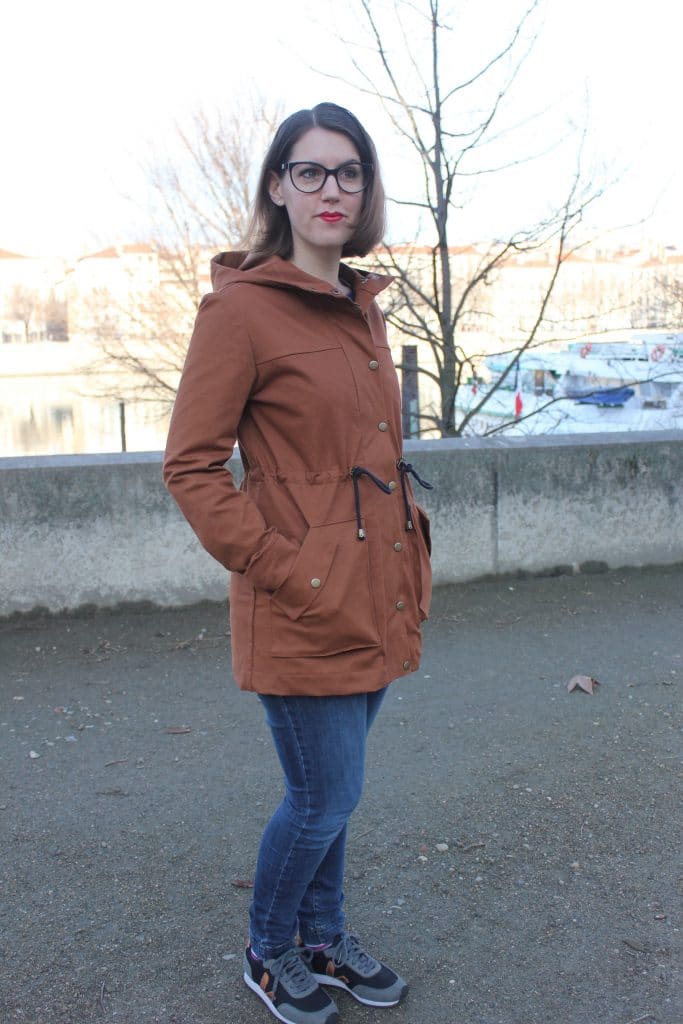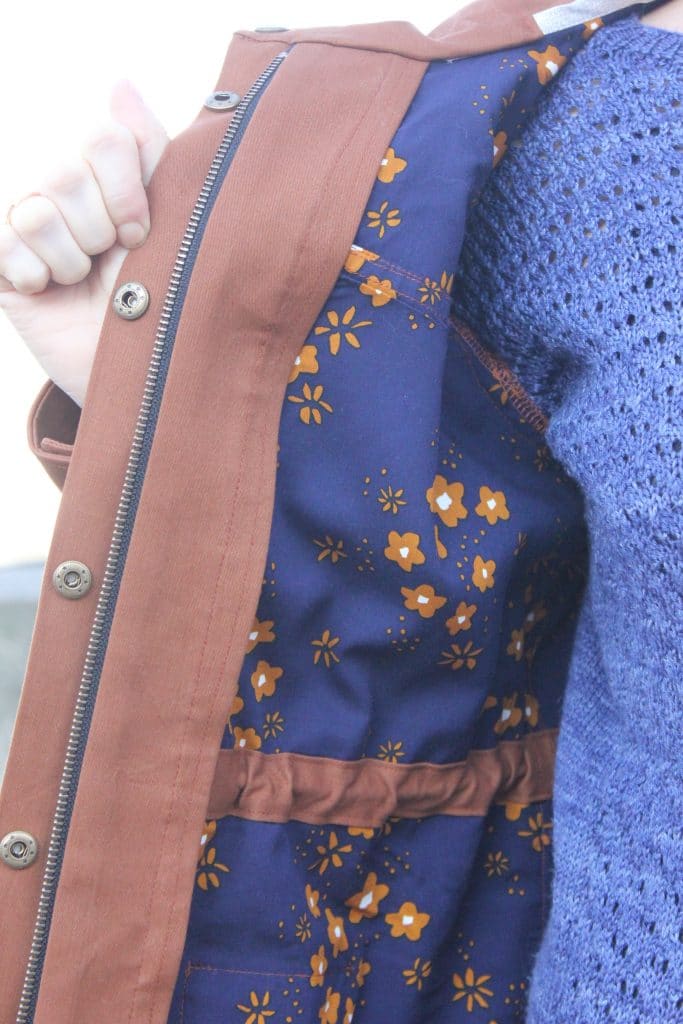 You would think the nightmare was over but no! Now it's the fabric issue. I ordered what I thought was a nice trench fabric type online and I received a plastic cover… bin! By then, I gave up for a while on Kelly.
the sun!
I finally got back to Kelly and, at last, everything went well!
This pattern is a blast! It is super easy to trace as the pattern pieces never overlap. Everything is crystal clear.
It is quite long to cut the fabric as there is so many pieces and with a lot of marks to indicate.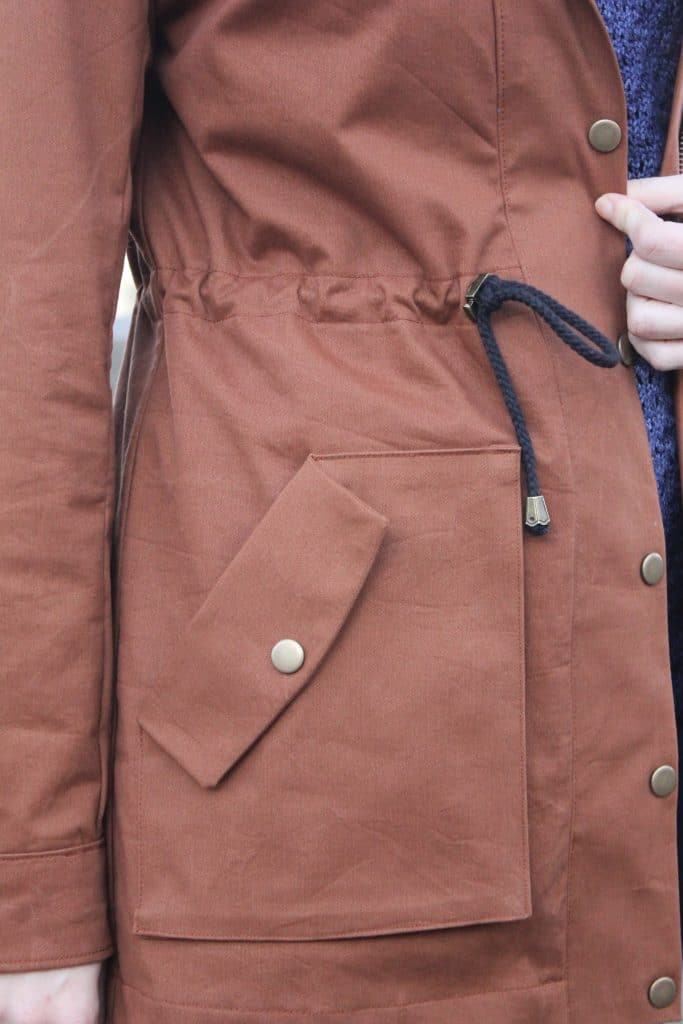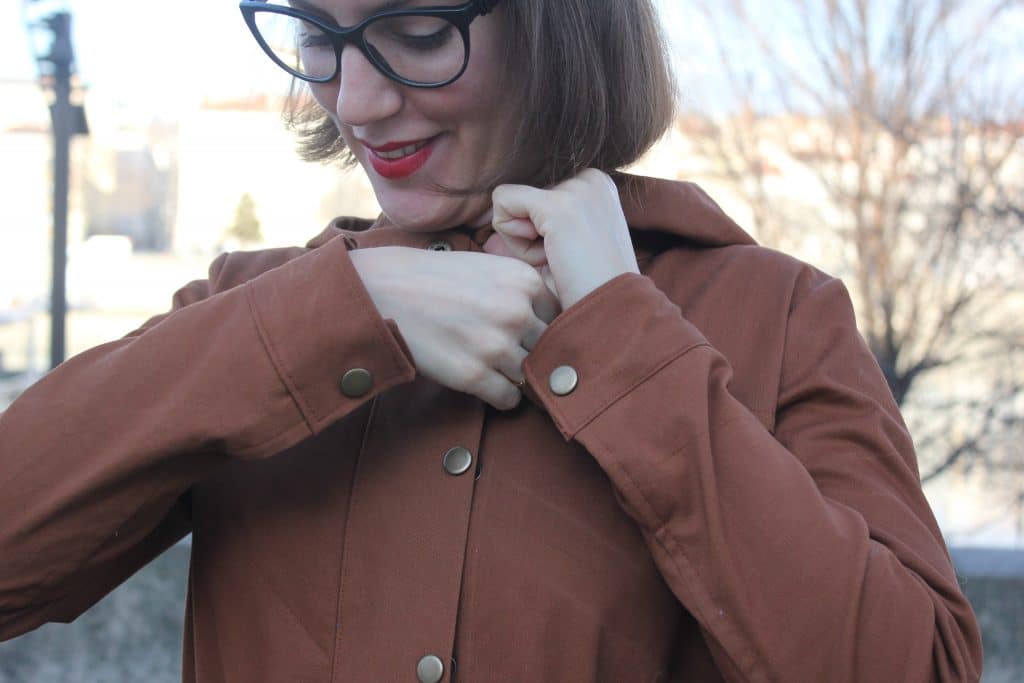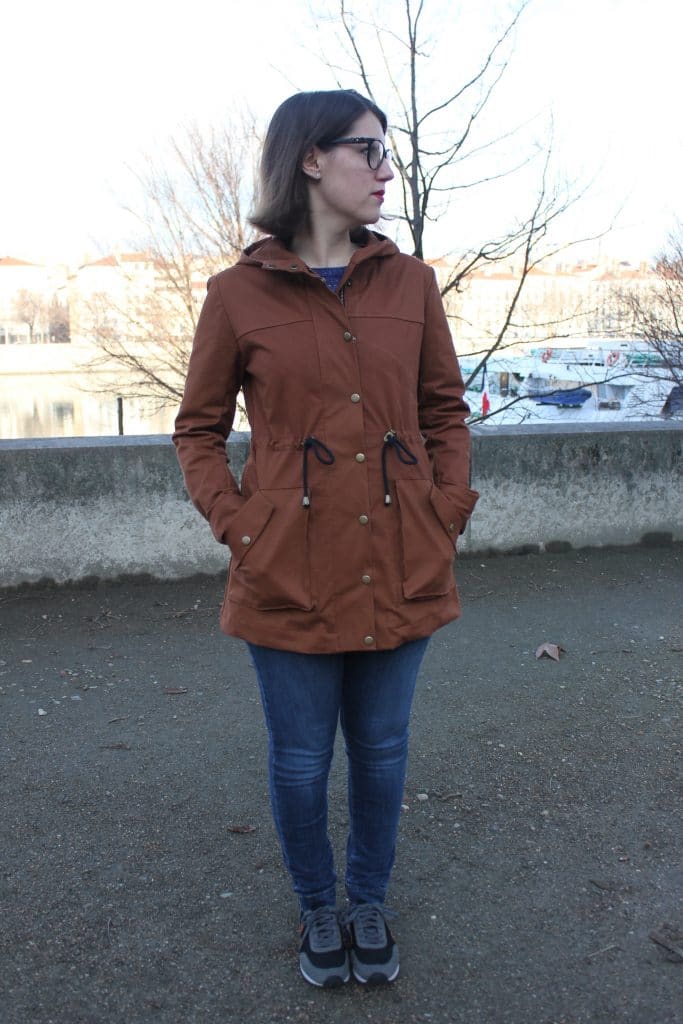 And finally: sewing! I just loved everything second of it! It took me 2 days as there are so many steps and they requires to be super precise. It is definitely not a pattern I would recommend to someone who just started sewing. You have so many nice details, Heather didn't forget a thing for this Anorak to be absolutely perfect.
On the same type of stye the Waver Jacket is way easier to sew.
I decided to add a lining as I think that it gives a much better finish. You can find a great tutorial on Closet case blog.
The explanations are very complete, with a lot of schemes to make it easier to understand. In addition, Heather has made several tutorials  for all the key steps.
I really have only positive things to say about this pattern. I haven't noticed one mistake through the all journey. I am extremely impressed with Heather's job, trust me, you don't see such an awesome pattern every day!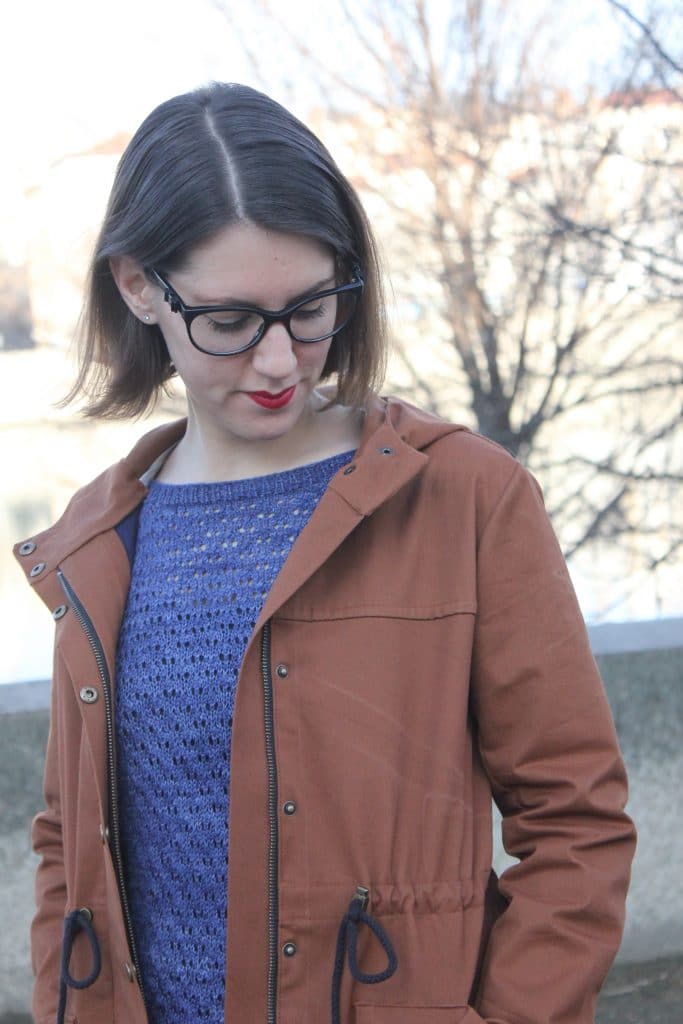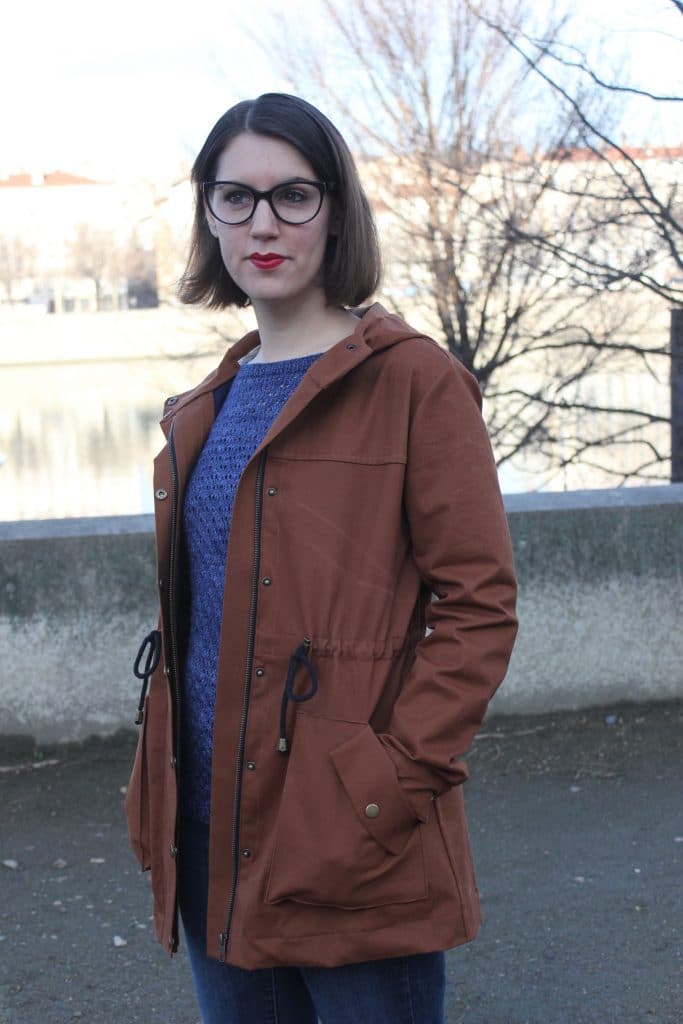 what is it made of?
I really struggle to find the perfect fabric and finally used one I already had in my stash. A gorgeous camel gabardine from Verdoliva This fabric is absolutely perfect for Kelly.
For the lining, I chose a navy blue viscose with camel flowers. I used a standard antistatic lining for the sleeves to make them slippery and facilitate putting the coat on and off.
Unfortunately, both my fabrics are out of stock. 🙁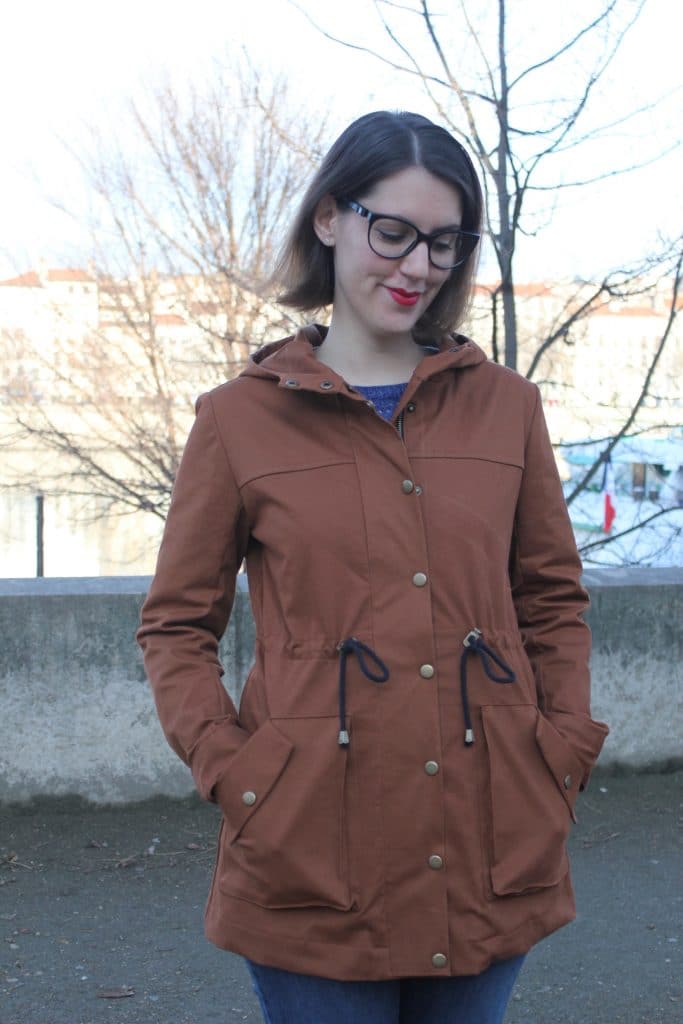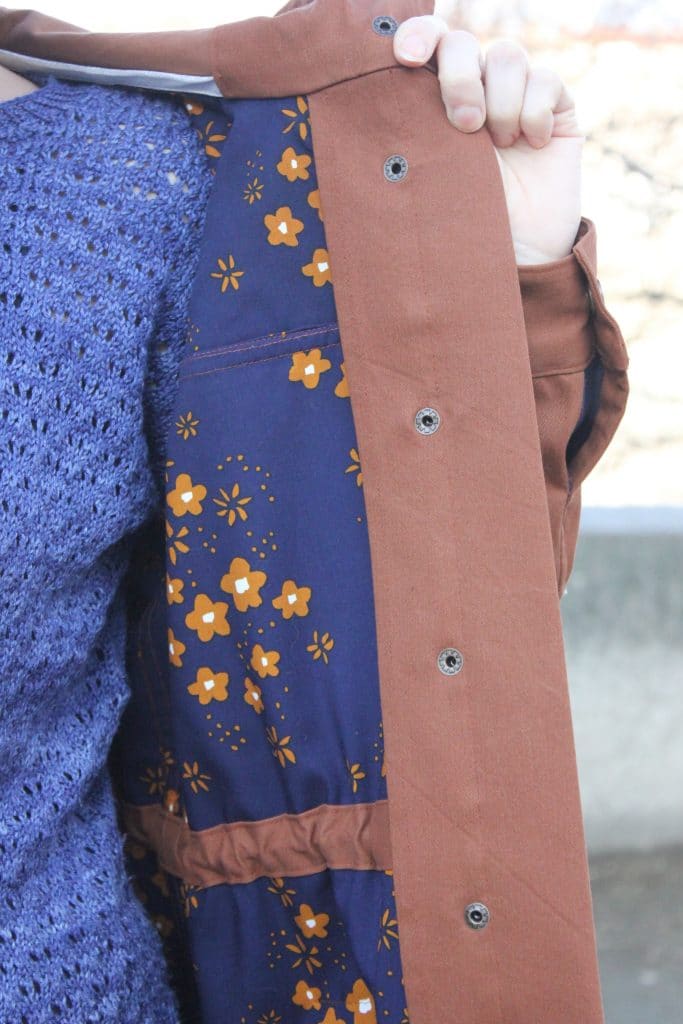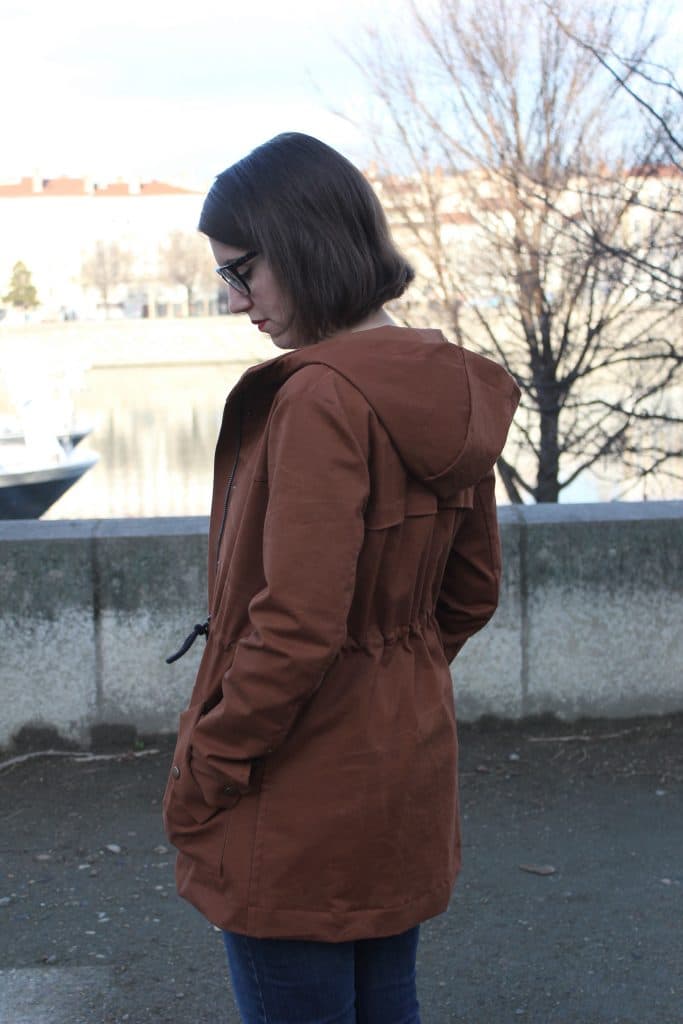 what size is it?
I cut a size 4 which I enlarged to 6 below the waist. I wanted some positive ease.
is it modified?
Absolutely not! I am 1.57m and Kelly is perfect for me. I would advice taller girls to be careful though. It might be worth it to add a few centimeters.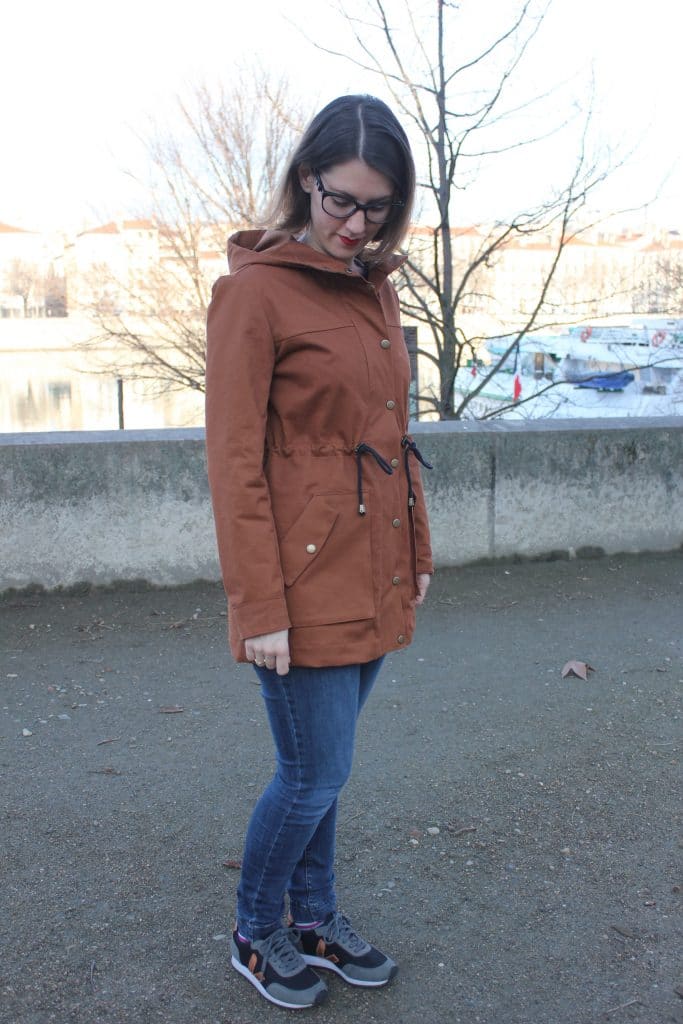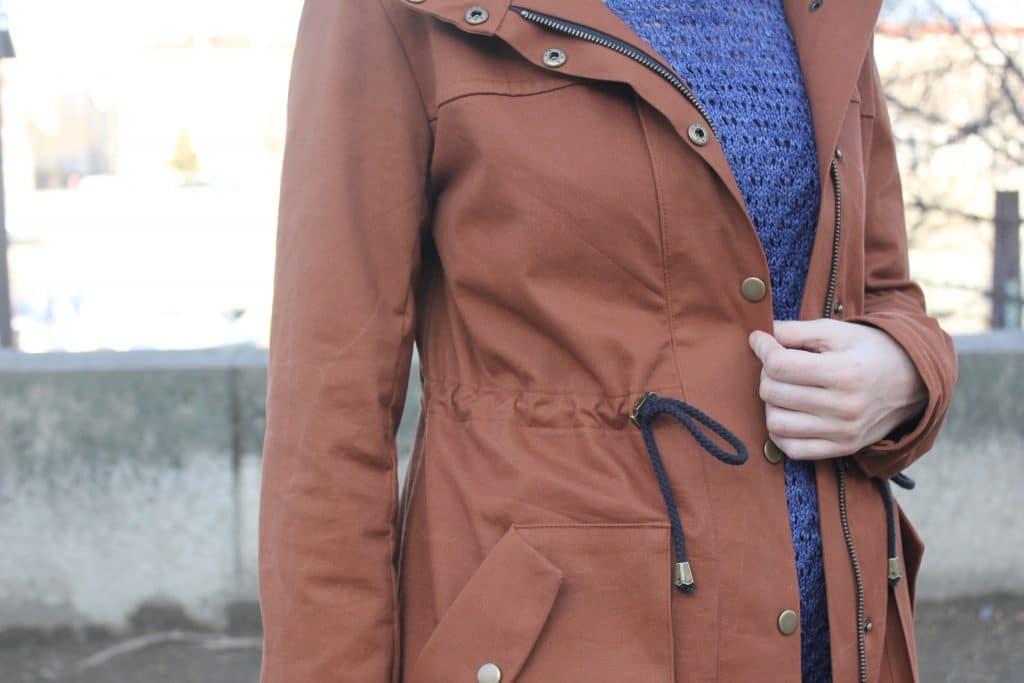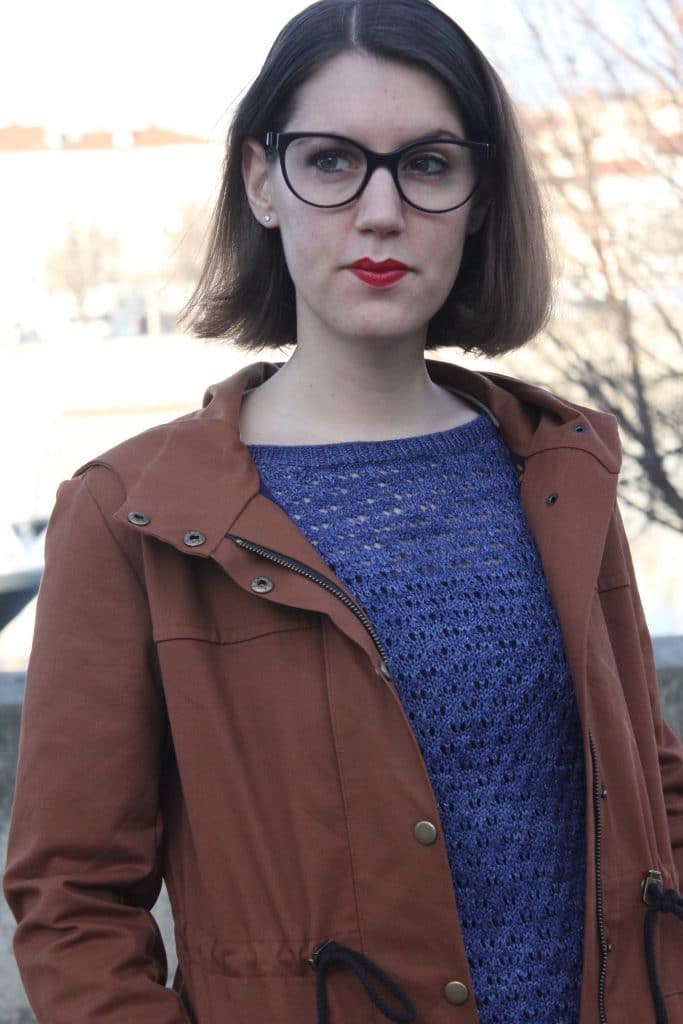 are you happy with it?
I simply love this anorak. I find it perfect in every aspects and it makes me feel super proud to wear it. I had such a crush on this pattern and it didn't disappoint me. It was a real blast to sew! I evaluated that I spent roughly 35 hours on this coat (including tracing the pattern, cutting the fabric and sewing it together).
will you make it again?
Absolutely! I already got the supplies for a second one!