The quality
The satisfaction of our customers is at the heart of our concerns. We make every effort to offer quality products both technically and responsibly. Our creation process is long, we take the time necessary to test each of our products and obtain a product that perfectly meets our requirements.

THE RESPECT OF ENVIRONMENT
Offering an ethical and responsible brand is also a key value for Lise Tailor. We work day after day to offer you products that are always more respectful, ethical and transparent.
The fabrics offered are all Oeko-tex certified and according to REACH regulations. Our printed viscoses are FSC certified and our jerseys are made in a GOTS certified factory.

THE PROXIMITY
Most of our suppliers are located in France (fabrics, buttons, wools, patterns, etc.). However, we sometimes call on suppliers outside France or even occasionally outside Europe in order to find the expertise we are looking for at an acceptable price. We always try to favor local partners when possible and we only look abroad as a last resort.
CSR for Lise Tailor
Corporate social responsibility refers to the consideration of environmental, social, economic and ethical issues by companies.
Even as a small business, this cause particularly affects Lise Tailor. We see this in its entirety and we wish, at our level, to move these themes forward in the right direction. We are part of a "Slow fashion" approach with the aim of consuming less, but better! We want to remain transparent to our customers and we try to improve day after day in order to offer you products that are increasingly committed to this sustainable development approach.
In addition, we want to give everyone a chance, so we are currently working with an ESAT for part of our logistics, which allows people with disabilities to exercise a professional activity while benefiting from medico-social support and educative.
Discover who is behind lise tailor
PProducing locally helps our country's economy while moving away from globalization. This is one way of preserving our planet: reducing greenhouse gases and thinking about the future of our children.
From a logistical point of view, this allows us to reduce production times and be very responsive.
Our products
For each product category, find our certifications and the place of production.
Why speak of "exclusive" products?
All the products that we offer and which bear the name of the brand have been created and developed specifically for our company. They belong to us and we are the only ones authorized to market them. The exclusivity of our products depends on each category:
FABRICS:

The designs printed on our fabrics belong to us and were designed specifically for us. You will never be able to find our patterns on any other medium than our fabrics.
SEWING PATTERNS:

Our sewing patterns are designed in-house via our creative studio. The models are registered and belong to us.

WOOL:

The colors of our wools have been developed exclusively for us by our spinning mill.

BUTTONS:

All the colors of our buttons have been developed exclusively for our company to create our lovely rainbow.
Our logistics
Because for Lise Tailor, sustainable development is not just the right choice of raw material, it is also a means of consumption in its own right. We are committed to respecting labor standards and the way we treat humans, animals and the management of our planet's resources. This is why we produce the right quantities in order to achieve our zero waste objective, and it is for this same reason that we operate by pre-orders with our resellers in order to better manage our stocks. This just-in-time working method allows us to facilitate both storage and management of our production while avoiding waste.
In addition, part of our logistics is provided by an ESAT (establishment and service of assistance through work) which takes care of the management of folds, shipments to resellers, etc.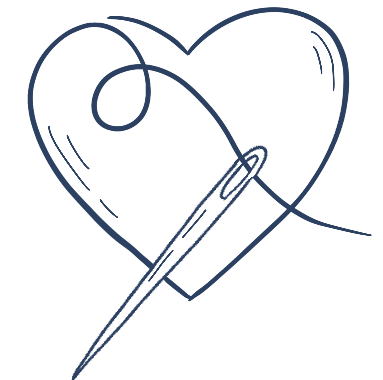 Working with a quality raw material
Certified fabrics, FSC, Oeko-Tex, REACH and manufactured in a GOTS certified factory since the new Winter 2021 collection.
Little by little and on her own scale, Lise Tailor tries to bring her contribution to the building by finding ever more sustainable solutions for the production of her fabrics.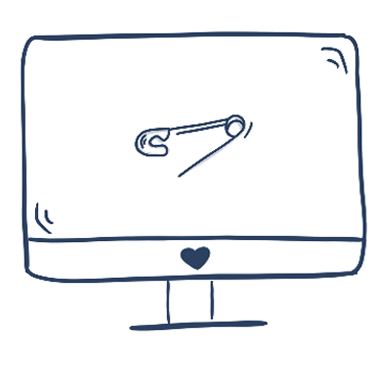 Register in Slow Fashion
Our fabrics are printed in small series, mainly in France, for ethical and ecological reasons. When a collection is exhausted, there is no restocking; which makes it possible to integrate new products "and have fun", while bringing rarity and uniqueness to the products.
Lise Tailor then takes the side of "Slow Fashion" and adopts just-in-time production in order to limit waste and overproduction.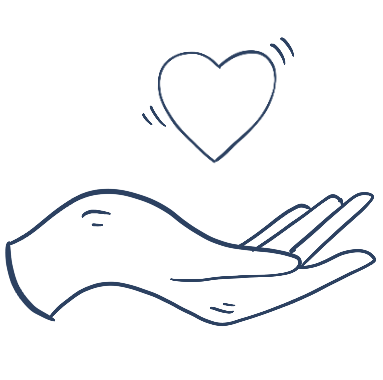 Committed production
Lise Tailor works with an ESAT: establishment and work assistance service reserved for people with disabilities and allowing their social and professional integration or reintegration.
It is thanks to the members of this association that the resale activity has been possible. They take care of all the handling related to fabrics, buttons but also the printing of our sewing patterns.