How to match our wools with our fabrics?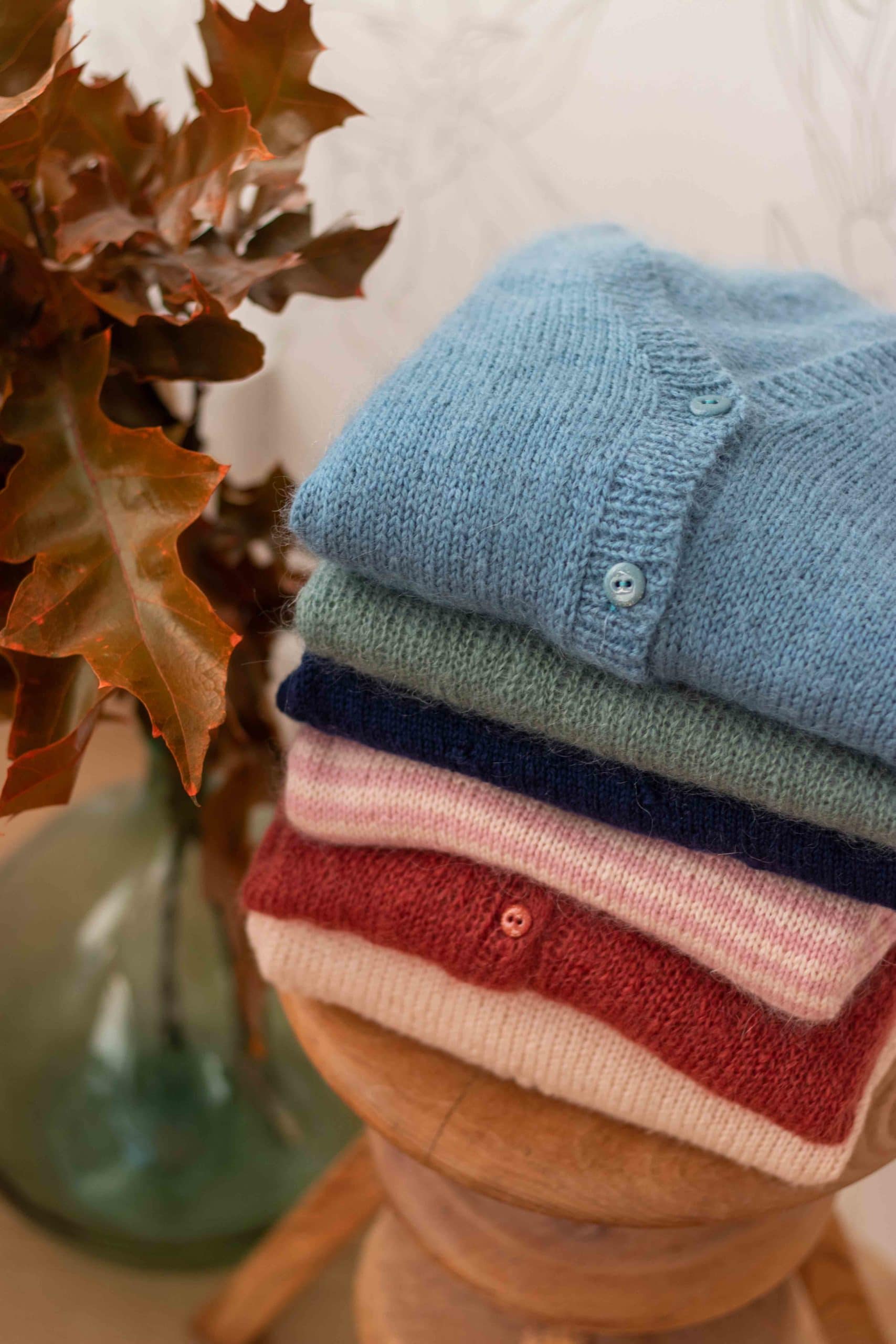 6 colours
and lots of possibilities
Many of you have loved the combination of our Ditsy cotton sateen with our "Orage" wools. We thought you would be pleased with a presentation of the wools that can match with our fabrics.
To help you in your creative choices, we indicate for each of our fabrics one or more wool colours depending on whether you prefer tone on tone, warm colours, cold colours, whether you wish to emphasize one colour or another, or if you want to bring luminosity or softness.
The principle of colorimetry can also help you choose one colour over another depending on your skin tone, hair colour and eyes. The main thing is to always choose what you like to feel beautiful!

Ditsy
Our cotton sateen will match perfectly with our Orage wools and for a contrasting version the Terracotta colour will be perfect! If you prefer to recall the little flowers, choose the Nude colour.
Discover
Olga
Your dress, your blouse … The Olga viscose will match perfectly with our Verbena wools. If you want to bring out the folk-inspired flowers, our Antique Pink wools will look great. Play it low key with Nude to draw attention to your sewing creation.
Discover
Comete
Bring brightness to your viscose comete with the Nude wools.
Discover
Noumea
Our jersey can be combined with either Antique Pink or Terracotta depending on the colour you want to bring out.
Discover
Fall Breeze
Play up the tone-on-tone with the Terracotta wool colour or add some sparkle with the Nude colour.
Discover
Dottie Verbena
The love match is a natural fit with the Verbena colour. It's a perfect match !
Discover
Dottie Terracotta
Our Dottie in Terracotta viscose and our Terracotta wools are meant to be together. Your sewing and knitting will merge into one.
Discover
Flore
For our cotton sateen, our heart is set on Antique Pink and Verbena. Which one will be your favourite? We can't decide.
Discover
Pâquerette
The Nude colour matches the colour of the pretty daisies perfectly.
Discover
We can't wait to see your associations !
Share your creations with #lisetailorwool and leave us a comment on your next project !