We don't forget the younger

at Lise tailor

!
ON APRIL 09, we offer you an adorable capsule dedicated to children with 3 new fabrics:
1 jersey
1 light sweater
1 new concept : 1 panel of jersey with a pattern placed
As a gift, an adorable sheet of stickers offered for any order of our children's capsule over 40€.
Have a great discovery!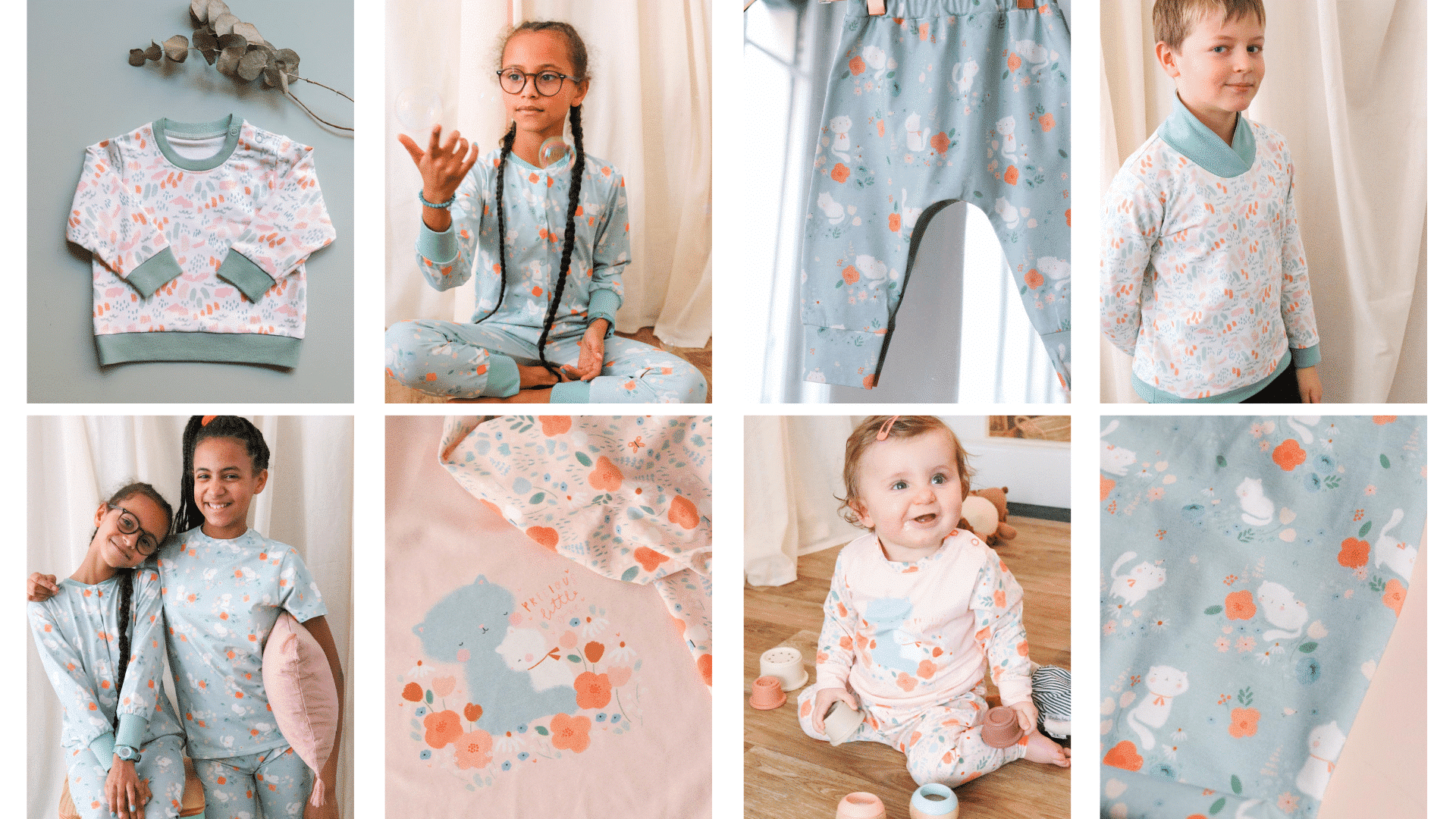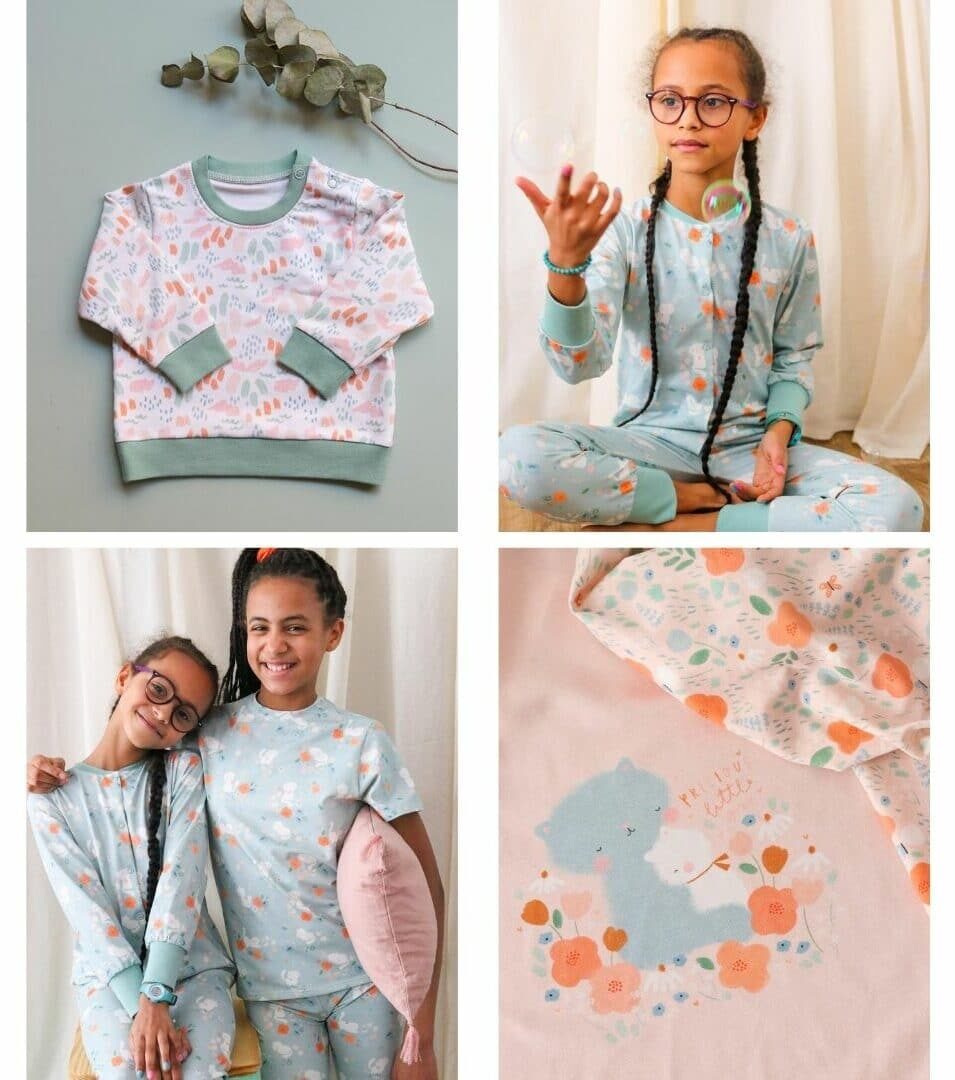 Little by little our collection is growing and diversifying, with this new children's capsule to complete our Spring Collection, we have created 2 jerseys with soft and supple material that will delight your little ones as well as your older ones.
Their adorable design, with soft colors, will be a real joy to sew and to wear for your little ones.
The animal totem of this new collection: the cat, with Kitty Cat and The Little Precious One, dress your little ones in a comfortable and adorable jersey so that they can romp and play in all circumstances!
The light sweatshirt Gribouillis will also be a must-have in this new collection. This new material was launched for the first time in our Spring 2022 Collection. A soft, comfortable and cocooning fabric will be ideal to cover your little ones this spring and summer.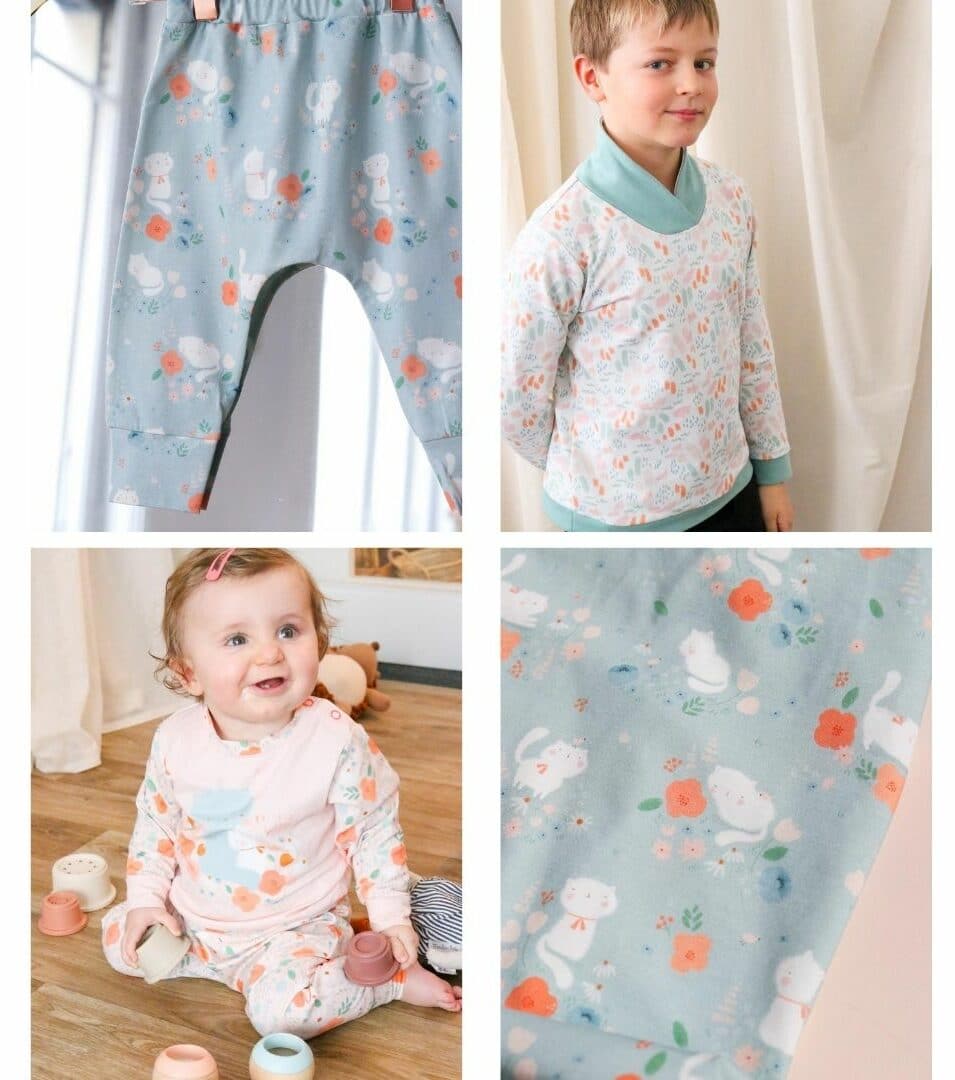 PRECIOUS LITTLE ONE JERSEY PANEL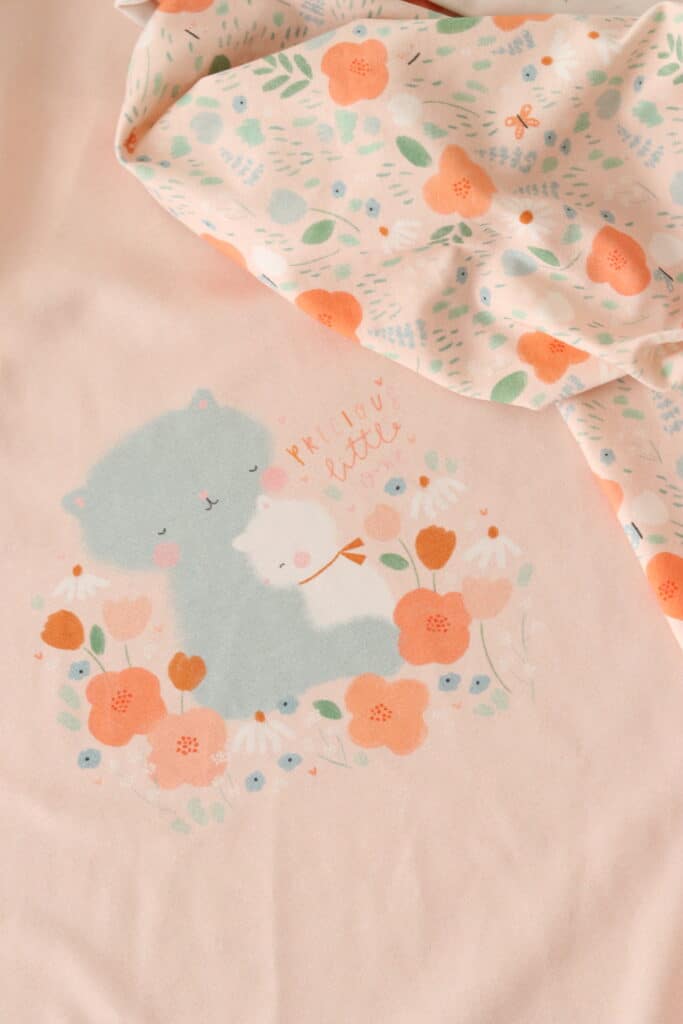 For the first time at Lise Tailor, we offer sew-in jersey panels with the delicate Kitty Cat pattern. On one side the kitten snuggles up to her mom with the precious phrase "Precious little one".  The size of the pattern allows it to be placed in the center of a sweater of any age. On the other side you will find the garden full of flowers where some butterflies like to twirl. The pinkish beige background on both sides comes in harmony to sew and compose with this panel as you wish.  
The Kitty Cat panel will be perfect to make a child's sweater, a baby outfit, a cute onesie or a t-shirt.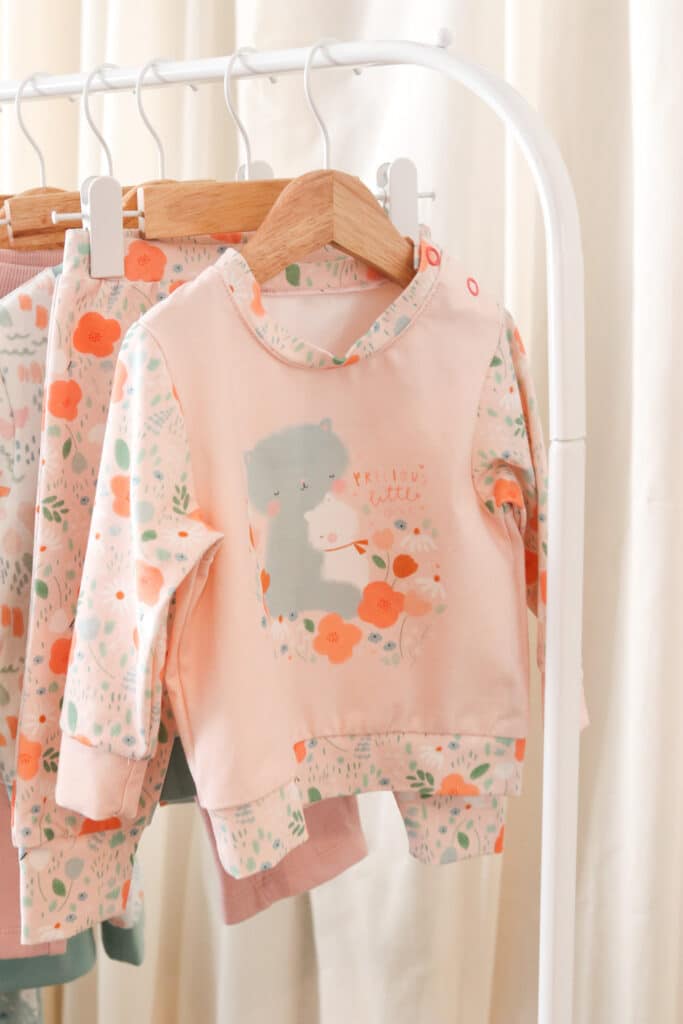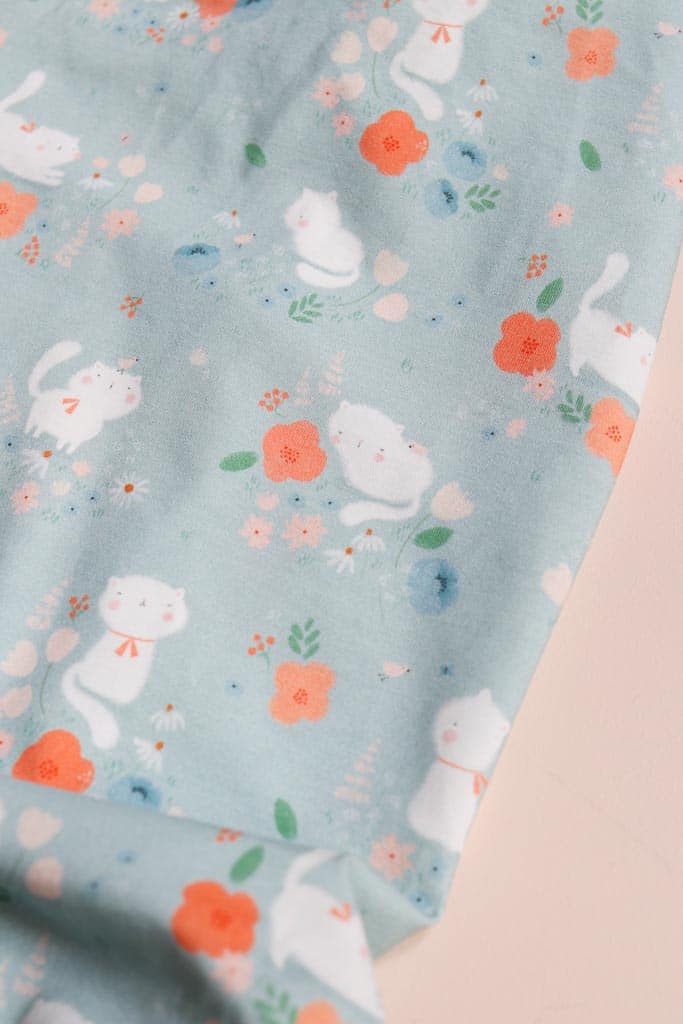 This is the story of a little white kitten who plays with a butterfly and a little bird that flies over him in a pretty field of flowers. On a blue-gray background, Kitty cat is a pattern full of tenderness. This little cat moves us in front of his discovery of nature. He is playing in the middle of cocliquots, daisies, cornflowers … a nice mix of colors full of sweetness.
This pattern will fit as well for a baby's outfit as a child's pajamas. We imagine a comfortable outfit to share a sweet moment with Kitty cat.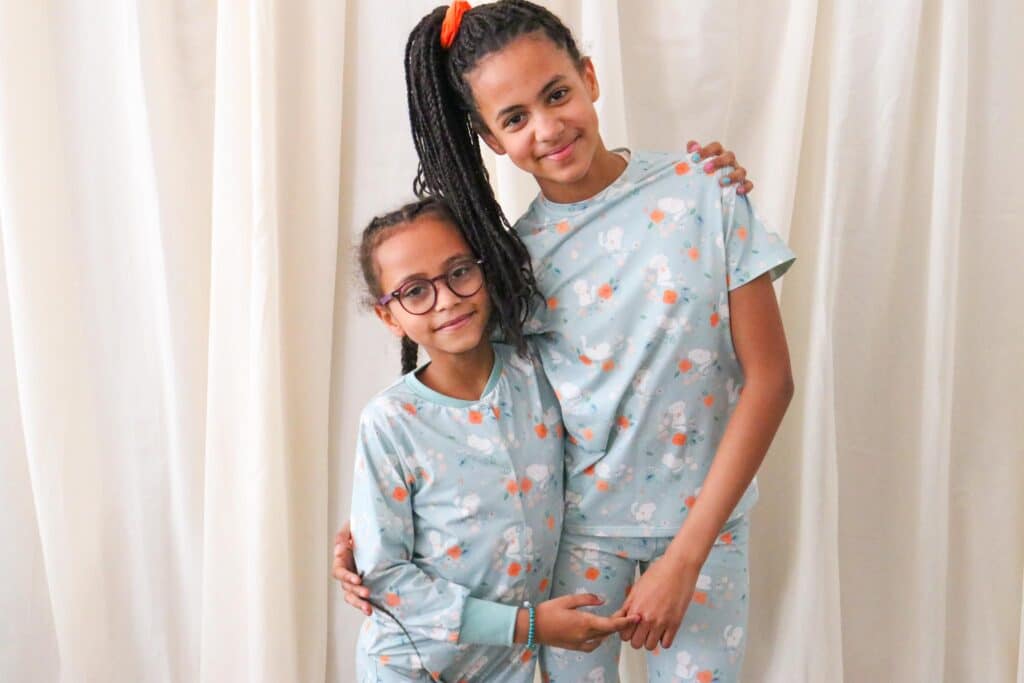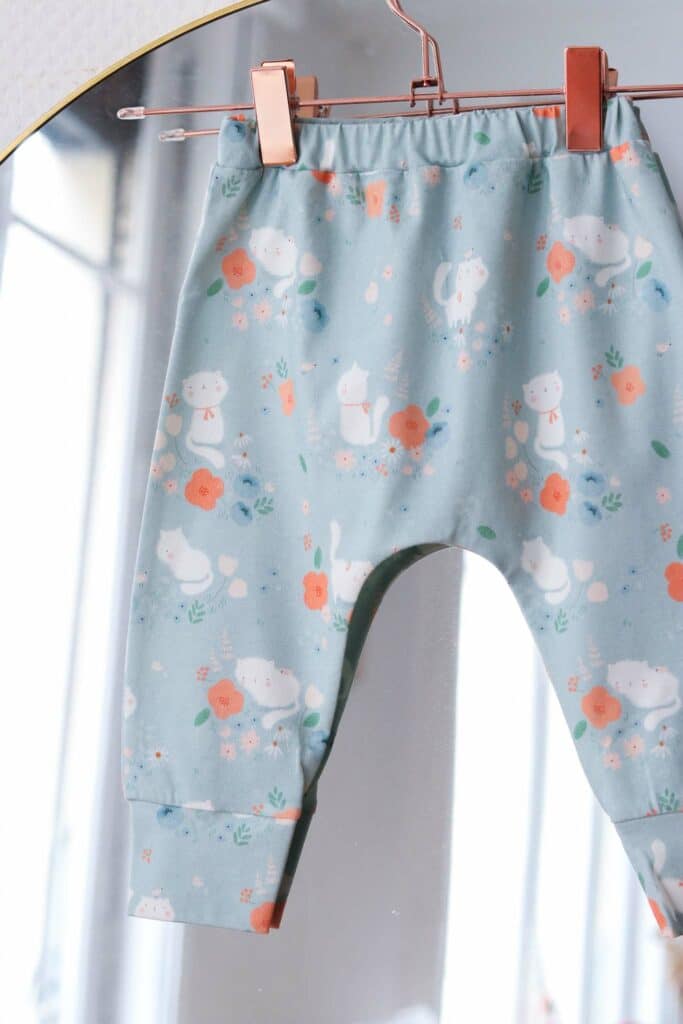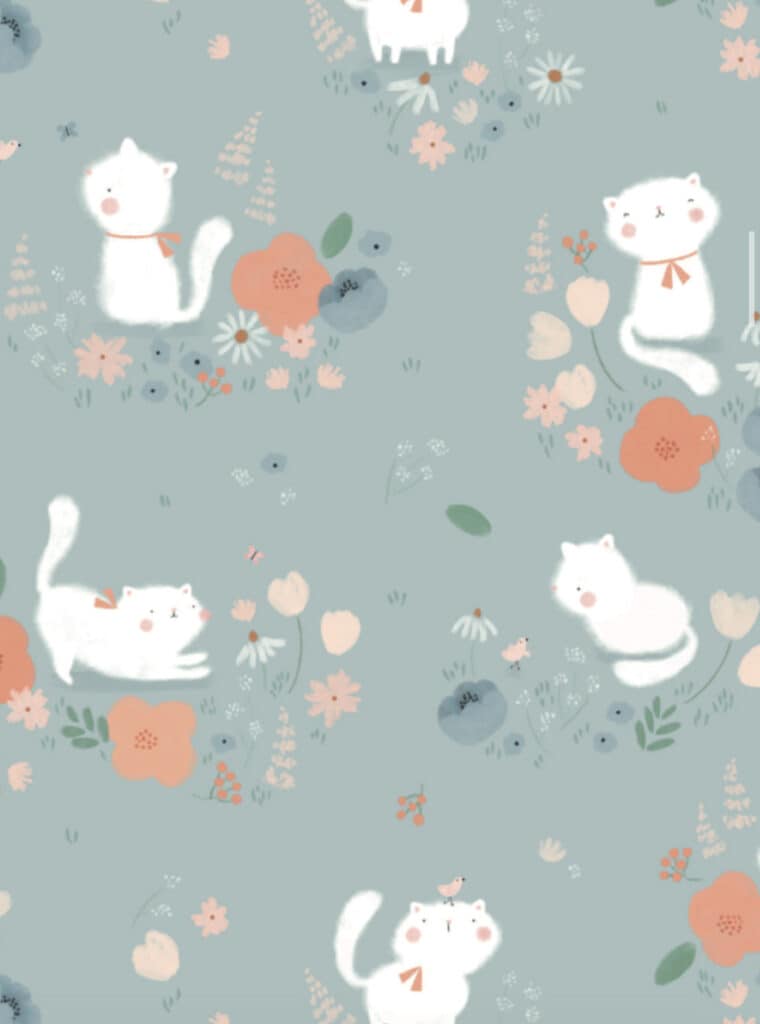 Like a child learning graphic design, Griboullis mixes dots, lines and waves in a harmonious and modern way. His tender colors form a pretty painter's palette. Light green, orange, nude, blue … pretty shades that will be perfect for little boys, little girls but also for adults who want to wear it with style.  
This pattern will go as well for a child's clothing as an adult sweater. Griboullis and its pretty colors can be worn as well for a little boy as a little girl.
À la façon d'un enfant en plein apprentissage du graphisme, Griboullis mélange quelques points, traits, vagues de façon harmonieuses et modernes. Ses couleurs tendres viennent former une jolie palette de peintre. Vert clair, orange, nude, bleu… de jolies teintes qui iront à merveille aux petits garçons, aux petites filles mais également aux adultes qui souhaitent le porter avec style.
Ce motif ira aussi bien pour un vêtement d'enfant qu'un sweat adulte. Griboullis et ses jolies couleurs se portent aussi bien pour un petit garçon qu'une petite fille.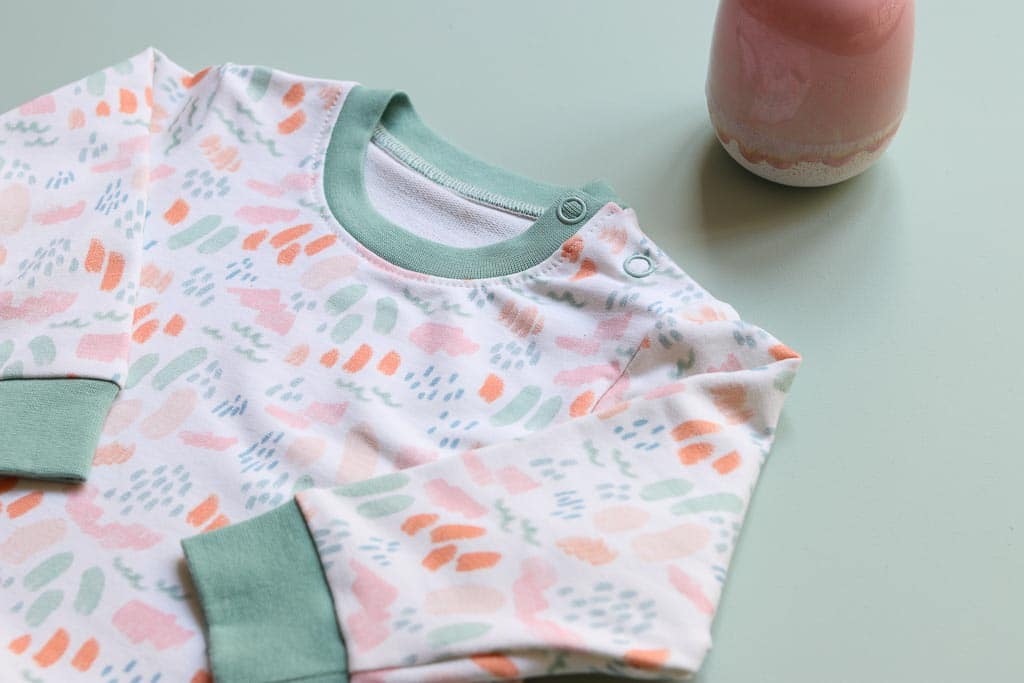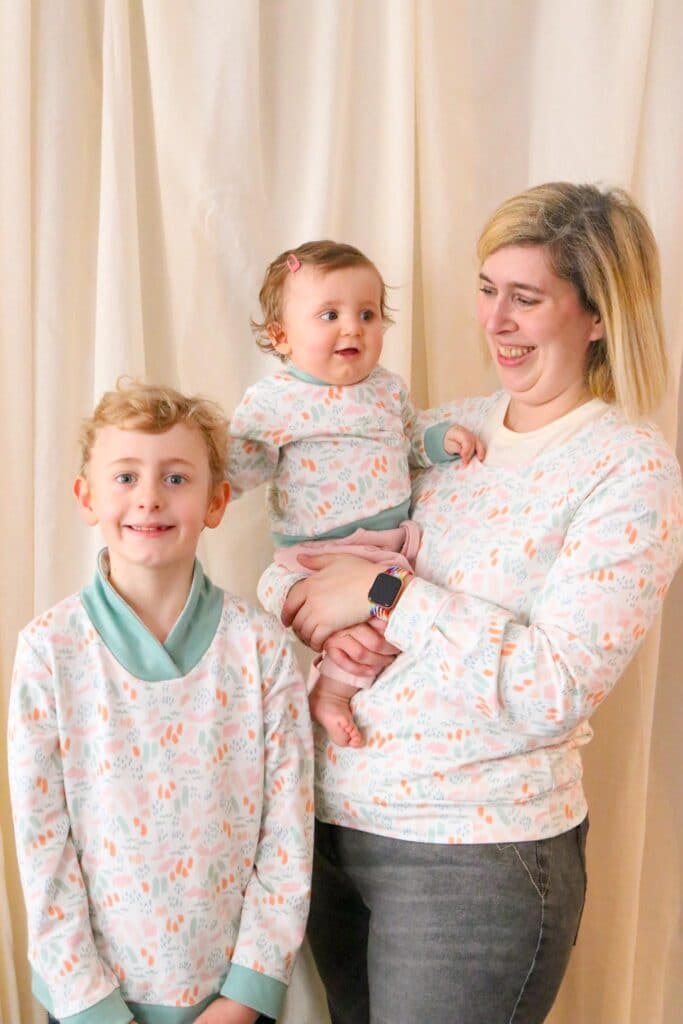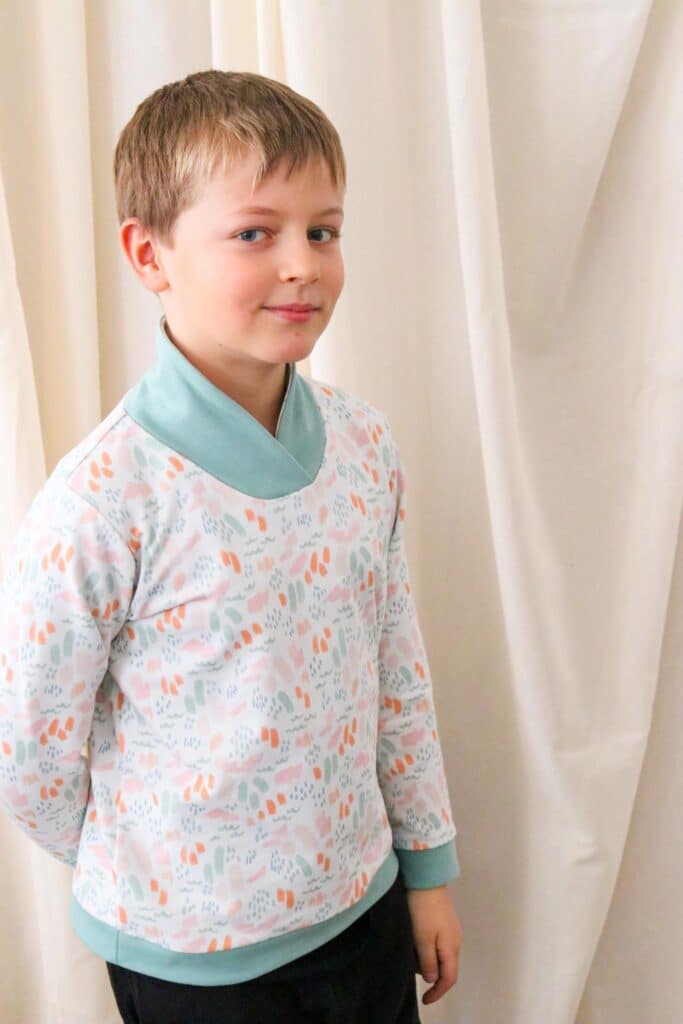 Discover our cute Kitten STICKERS!
For every purchase of the "Precious Little One" Jersey panel, a sticker is offered.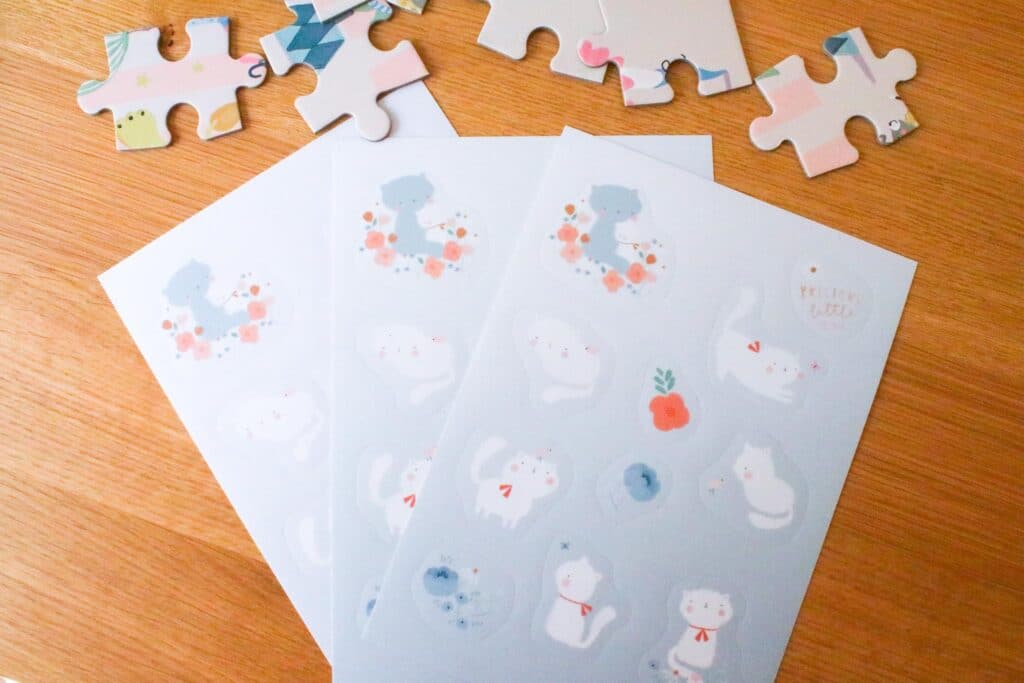 launch of the children collection
We look forward to seeing you on Saturday, April 9th for the launch of this capsule (exclusively on our website). We hope you will like our products and we are already looking forward to discovering your creations!