We're dreaming of sun and summer at Lise tailor !
and it's still

eco-friendly

!
4 new viscoses :
Aperitivo
Foliage
Summer Rosée
Fragrance
1 new cotton satin :
2 new swimsuits fabric (lycra) :
2 new sewing pattern for PETITES :
Petite COMETE dress
Petite BLISS skirt
Great discovery!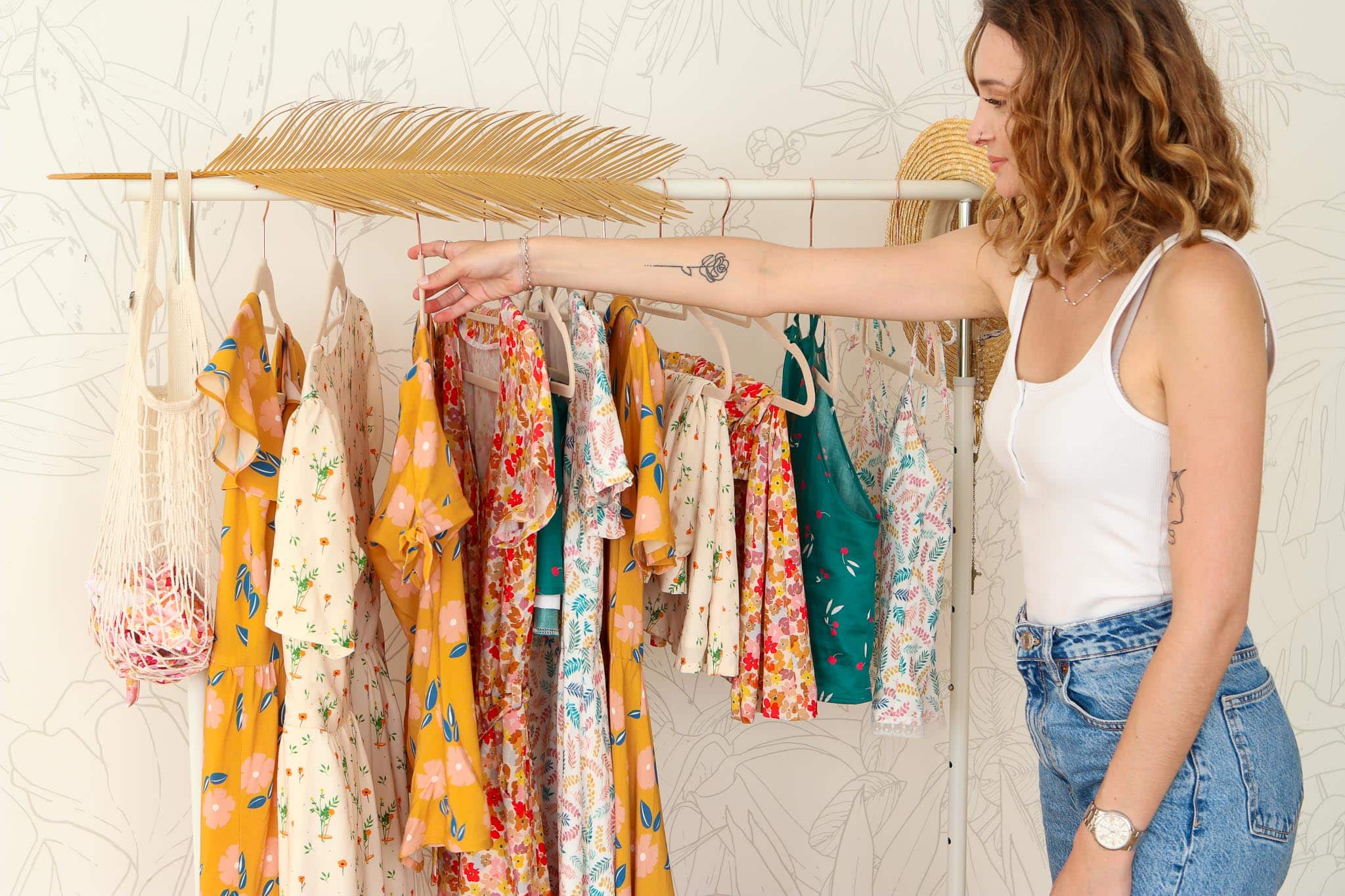 Discover FRAGRANCE - Ecovero Viscose
In the first days of summer, we harvest a thousand and one flowers to extract their perfume. Red, pink, purple, yellow… the colors mix to form a delicate fragrance. Let yourself be transported by the fragrance of these beautiful flowers. Small notes of khaki green or more frank come to form the heart of the flowers; like a recall of the leaves among which they bloom. The flowers are mixed, overlapping to give the impression of a flight of multicolored butterflies.
Dress, blouse, skirt all will go with this fluid and stable viscose. This pattern will look great on skins slightly tanned by the sun.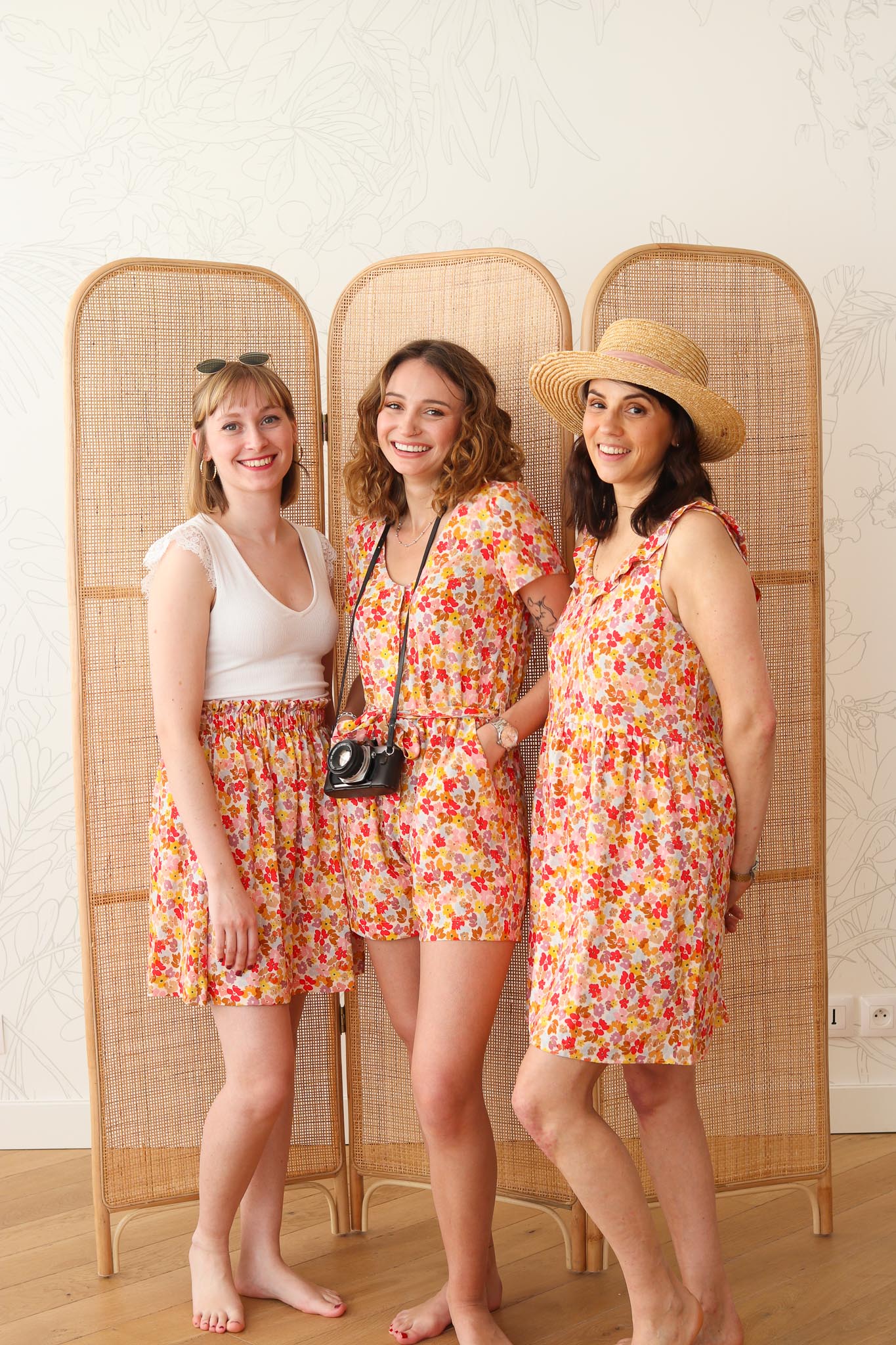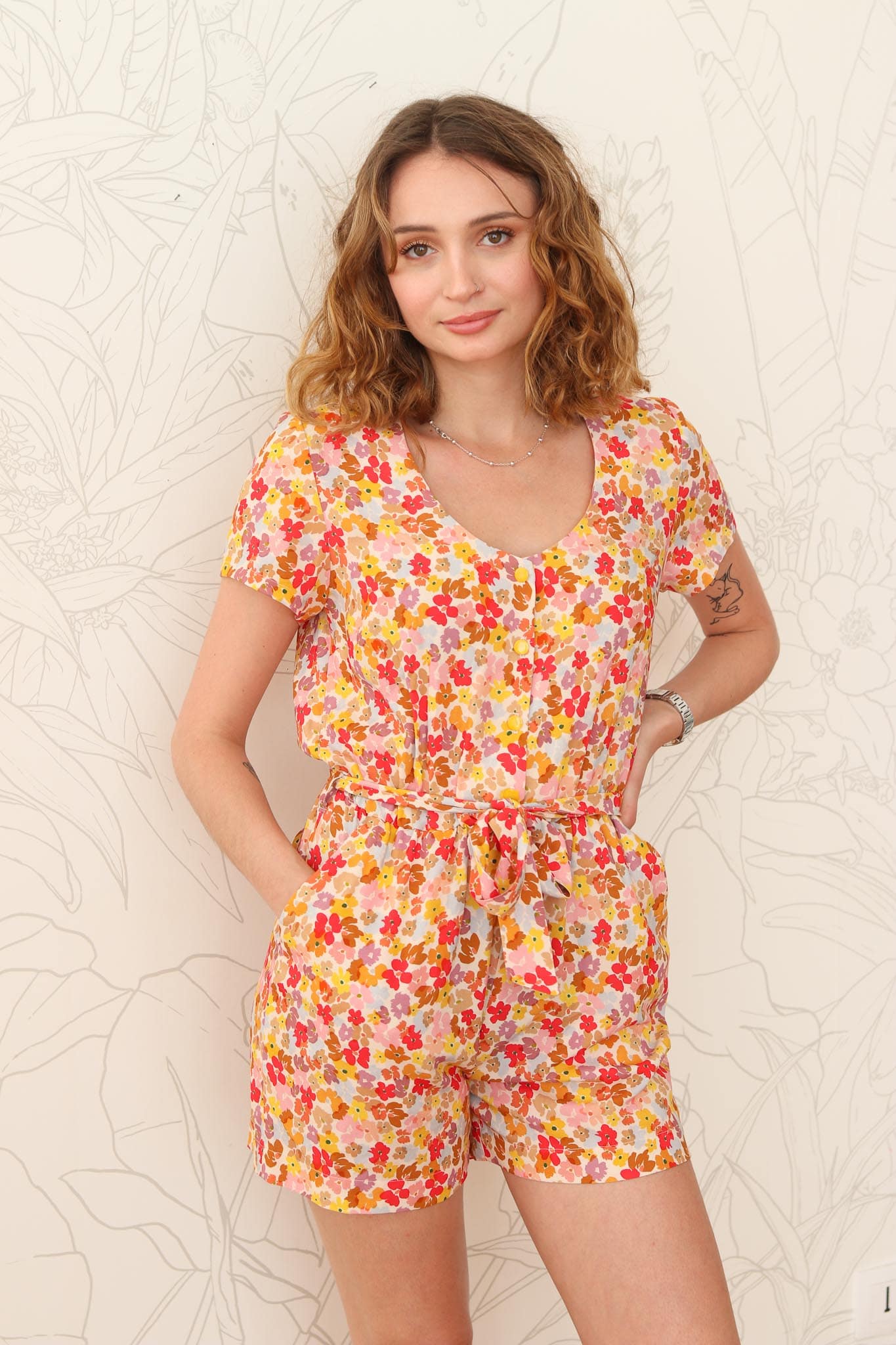 discover summer ROSÉE - ecovero viscose
Summer is here and Rosée is back in its summer version; the cool nights are getting shorter and shorter, the morning dew evaporates very quickly as soon as the sun's rays land on the garden flowers. The blue leaves remind us of thunderstorms that break out when the heat of the day has been too intense. The big coral pink flowers form suns on this mustard yellow background, this deep color symbolizes the sun hitting at its zenith.
Summer dew will lend itself perfectly to the large pieces of your dressing room where the pattern will be fully expressed. Dress, pants, shorts … let the summer impregnate your projects.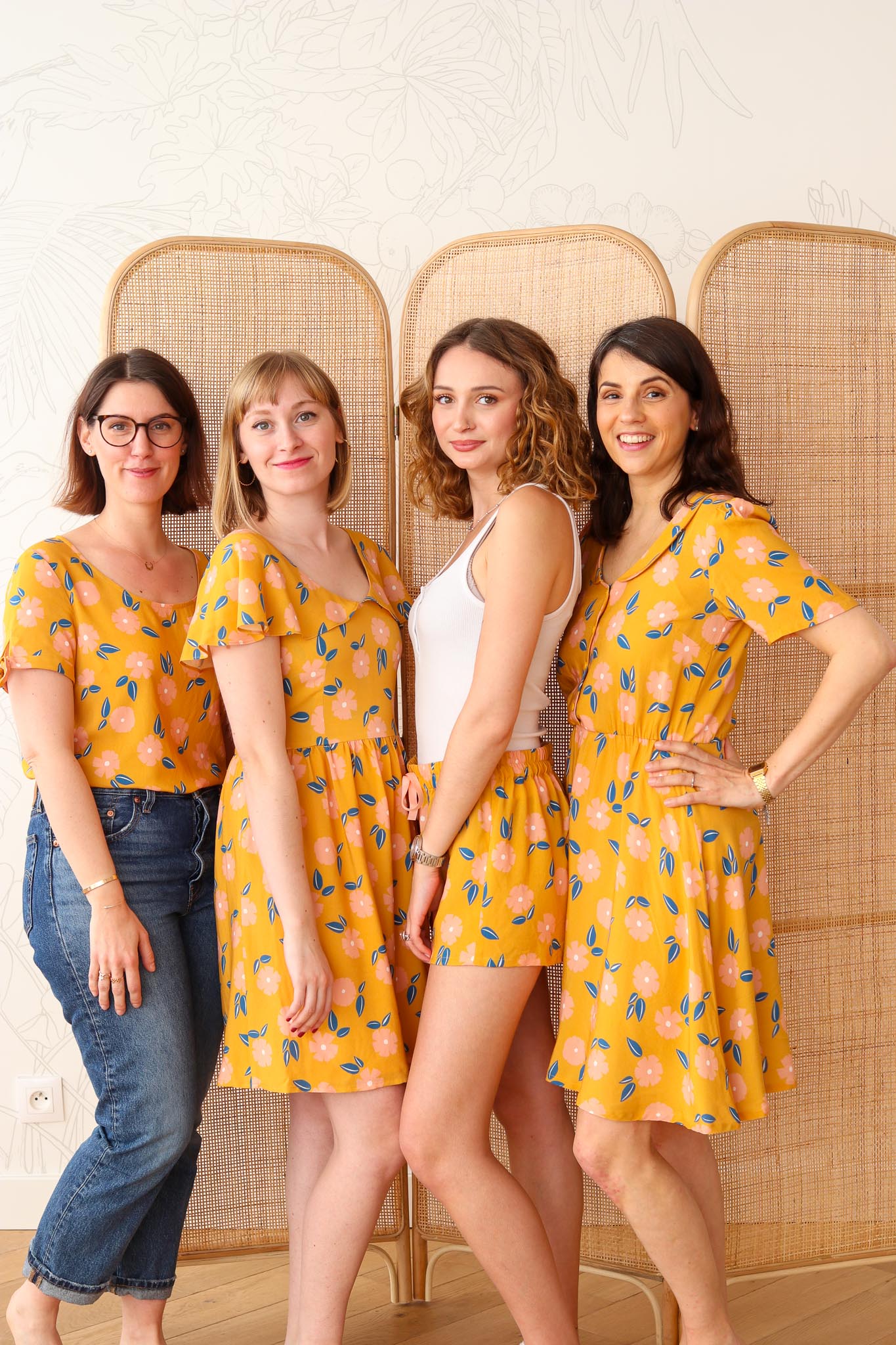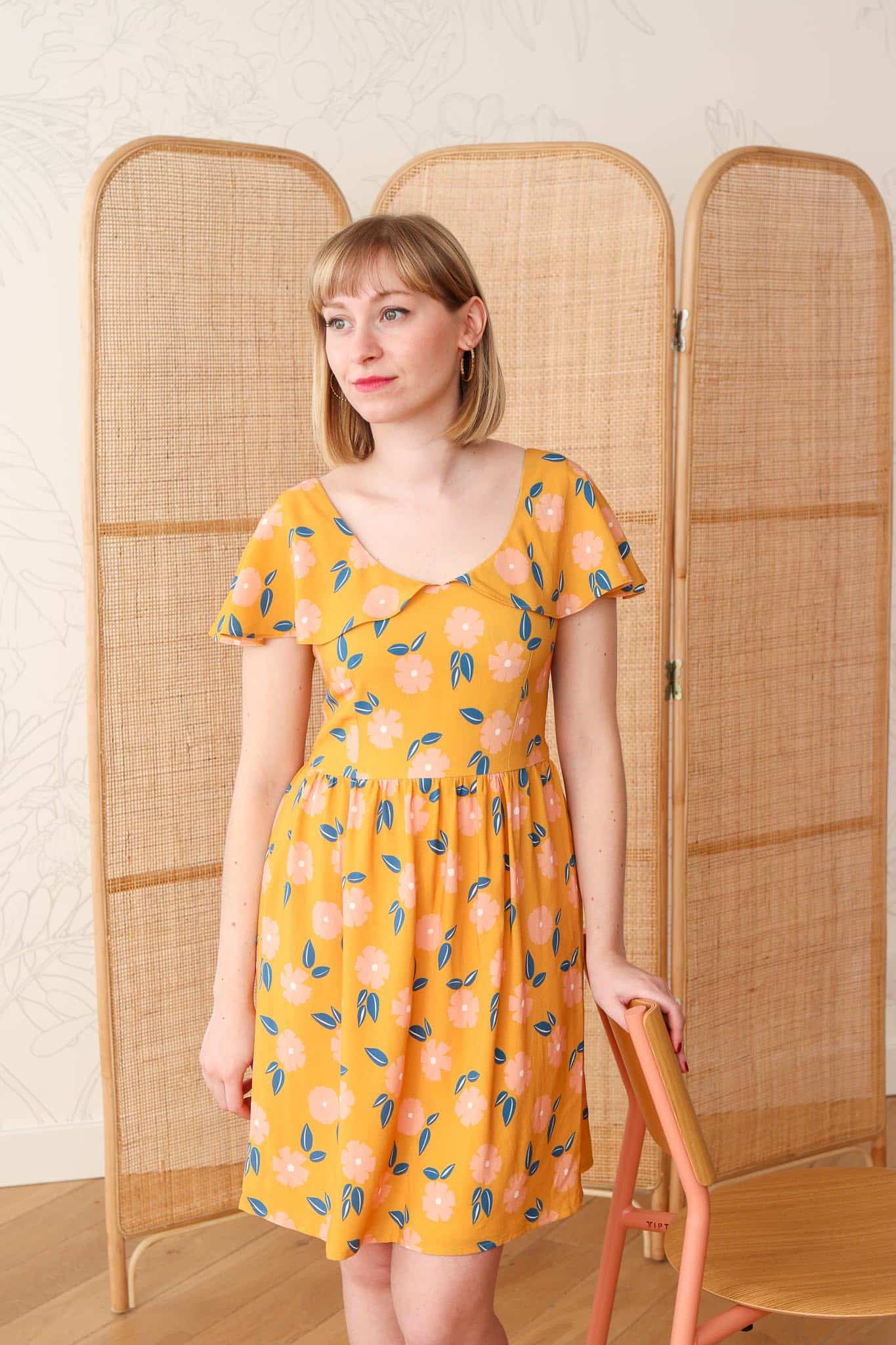 Discovery APERITIVO- ecovero viscose
It is the unmissable event of the ends of summer days, one stops all for the aperitif with Italian. It is adorned with a pretty dress Aperitivo that we enjoy this moment of conviviality and spontaneity. We eat, we drink, we laugh … This is what this pattern calls us to do! On a cream background, we put our cocktail glass accompanied by pretty poppies in orange tones. Nature is omnipresent, discreetly tiny bees are foraging from flower to flower.
To be sewn into a top and worn over shorts, it will also be perfect for a dress with a pretty neckline. We will appreciate a fluid outfit and let the sea air caress our hair.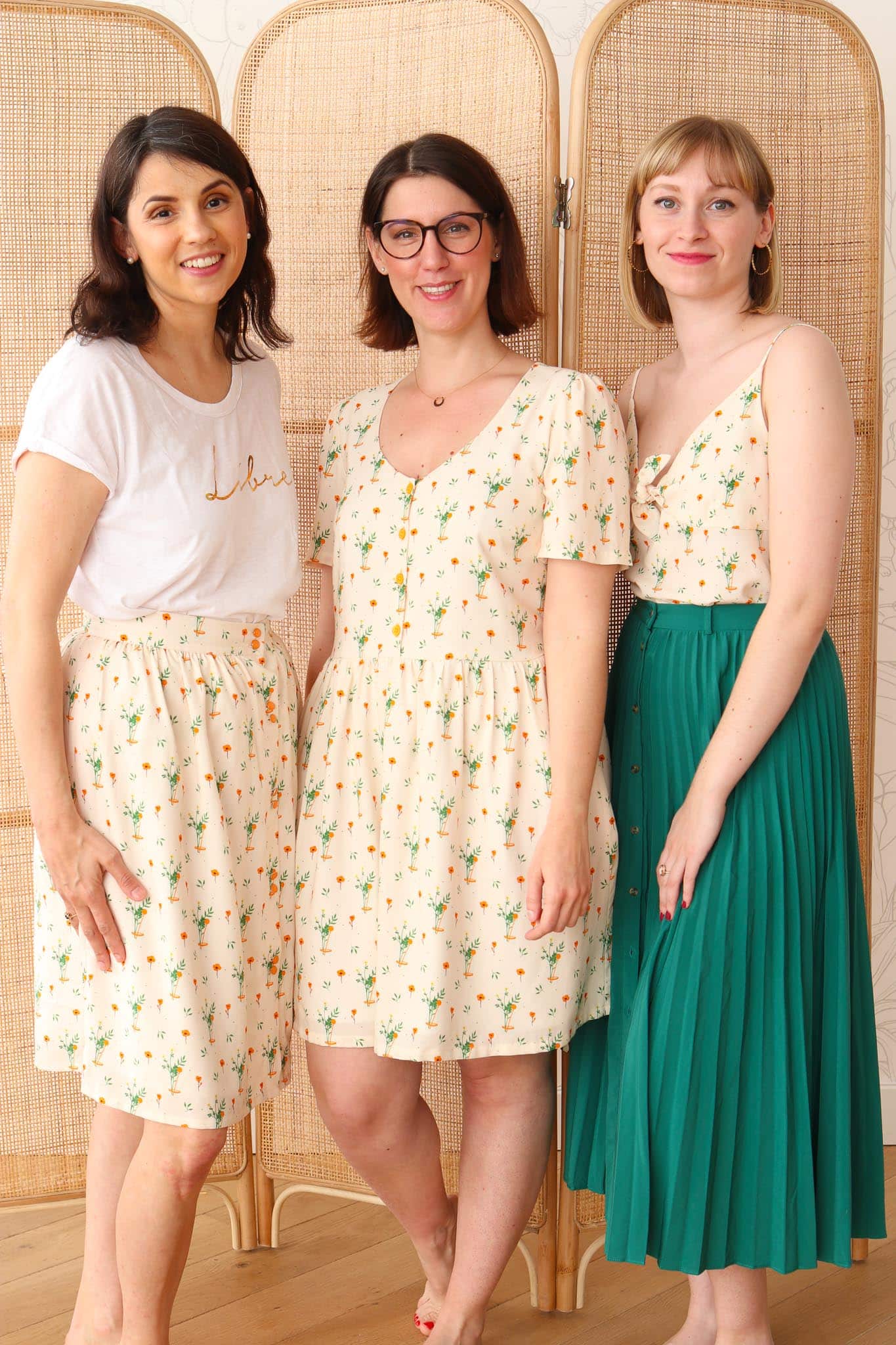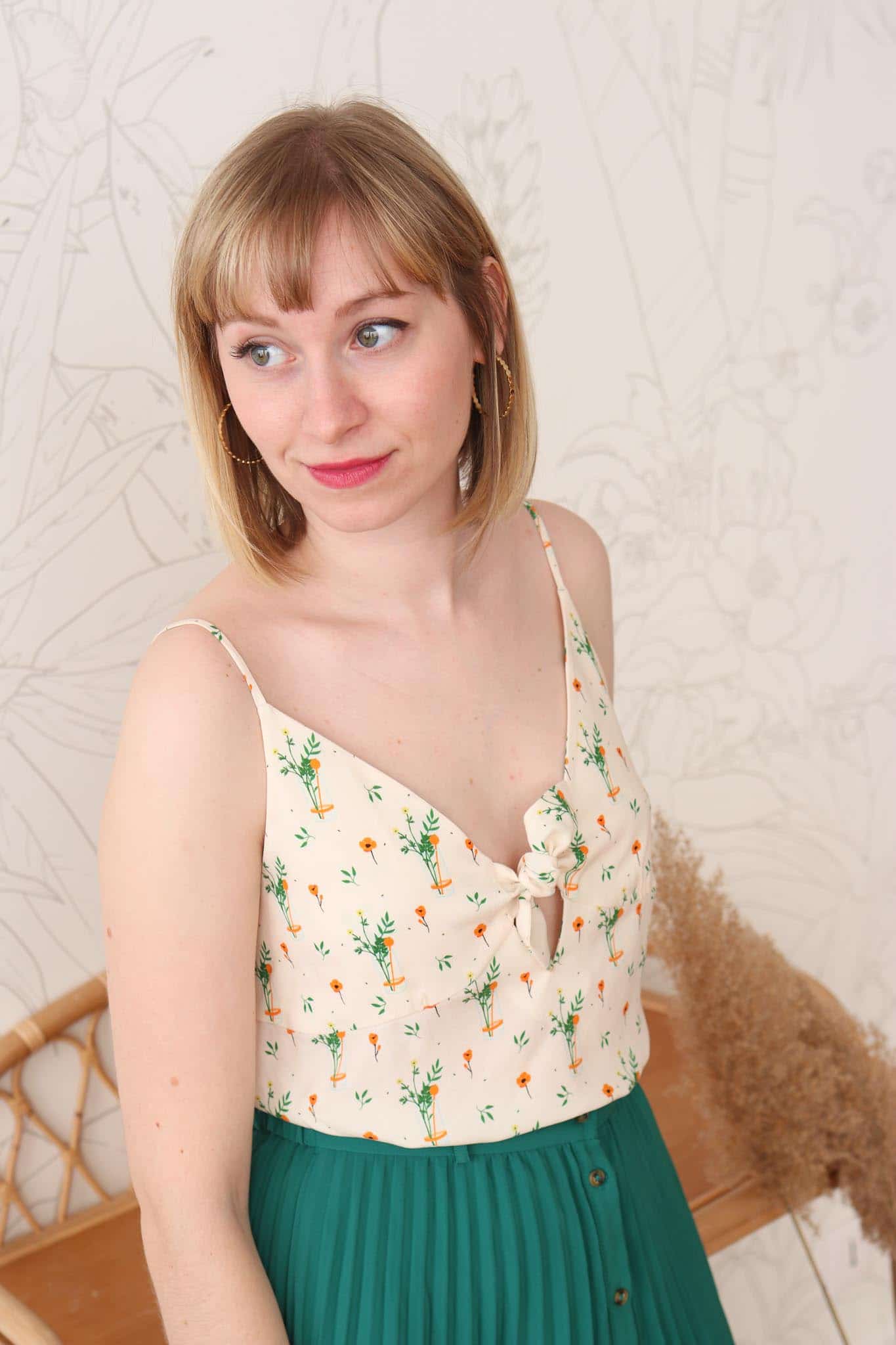 Discover Summer CLAFOUTIS - cotton satin
Cherry season is in full swing and we appreciate this juicy little fruit. They sit harmoniously on this silky soft material. This emerald green background and the vibrancy of the fuchsia cherries bring cheerfulness to your project. Clafoutis is a delicate design that can be worn with style by adults. Kids will love the gourmet design and bright colors.
This pattern will look just as good on a little girl's dress as it will on her mom's. Clafoutis can be worn with sandals for hot summer days by the pool or in a chic version for a more urban style.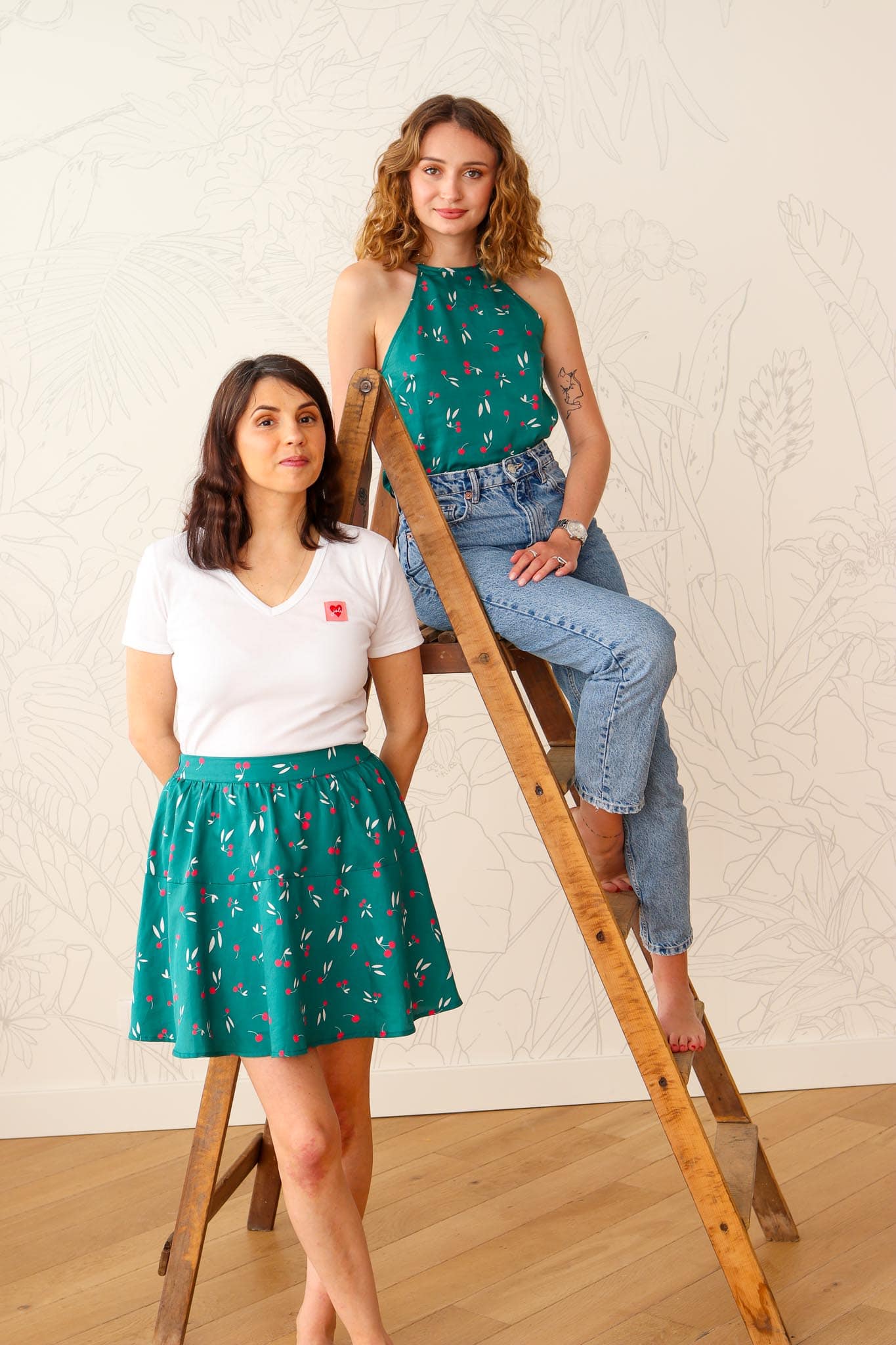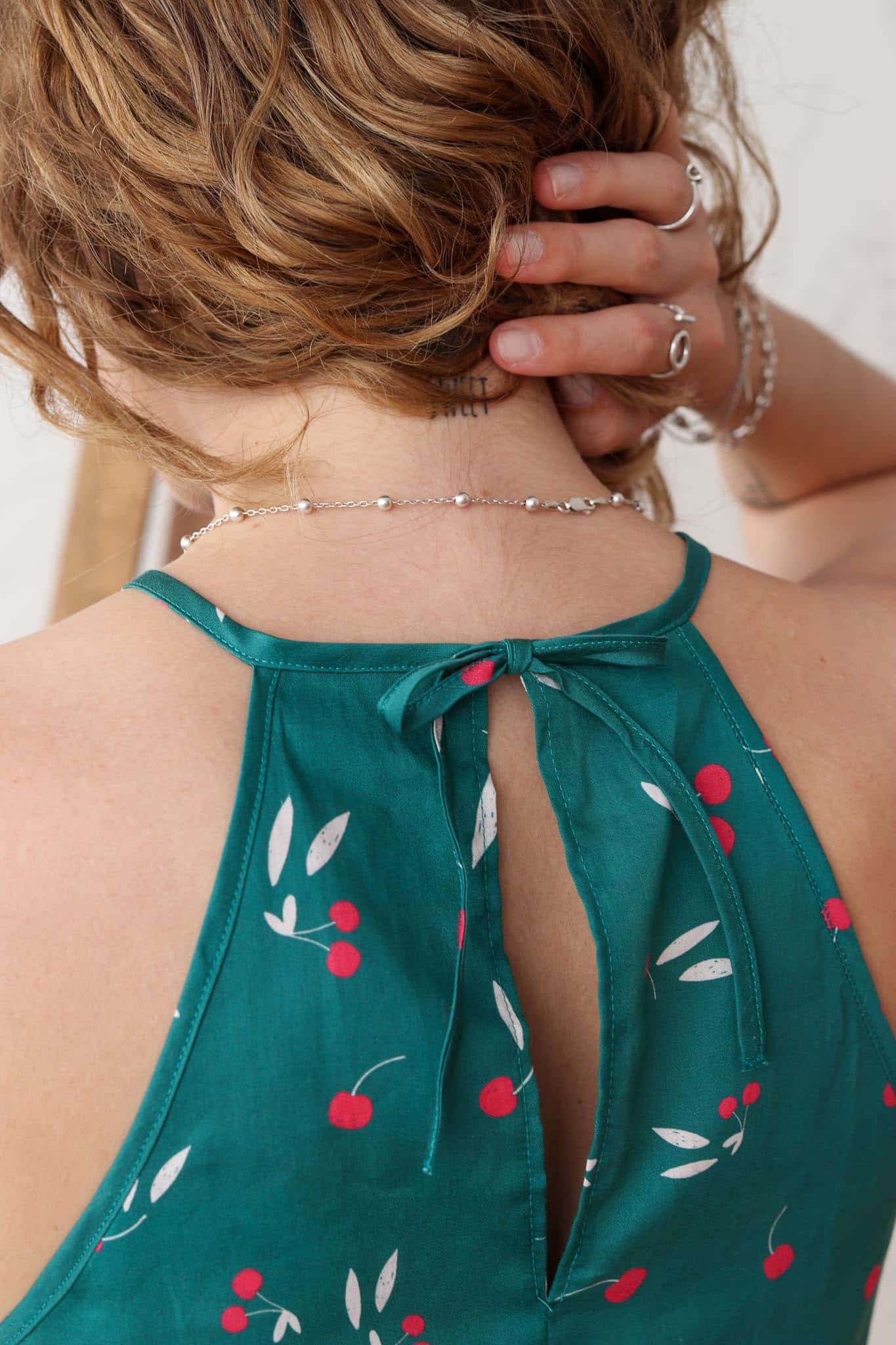 Discover FOLIAGE - ecovero viscose
The diversity of nature is amazing, Foliage illustrates perfectly the different shapes of leaves that we can find. This watercolor pattern represents sometimes the fineness of ferns, sometimes the roundness of eucalyptus. The colors are soft… different shades of green more or less bluish, mustard yellow and a touch of old pink.
Whatever your outfit, Foliage will blend in with your excursions in the forest, in the mountains. Shorts, skirt, dress, blouse … all projects will be perfect to express the love of nature in your dressing room.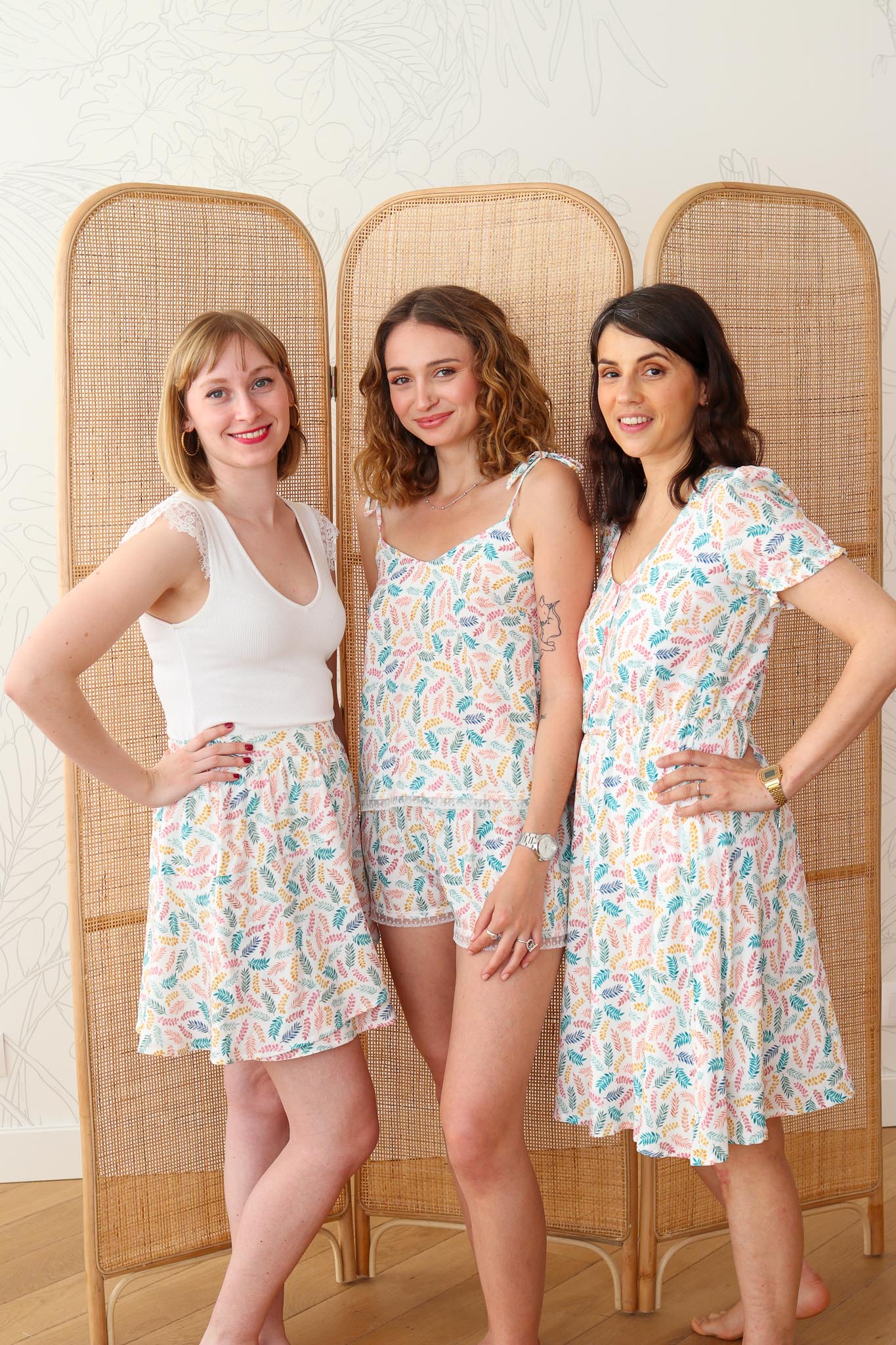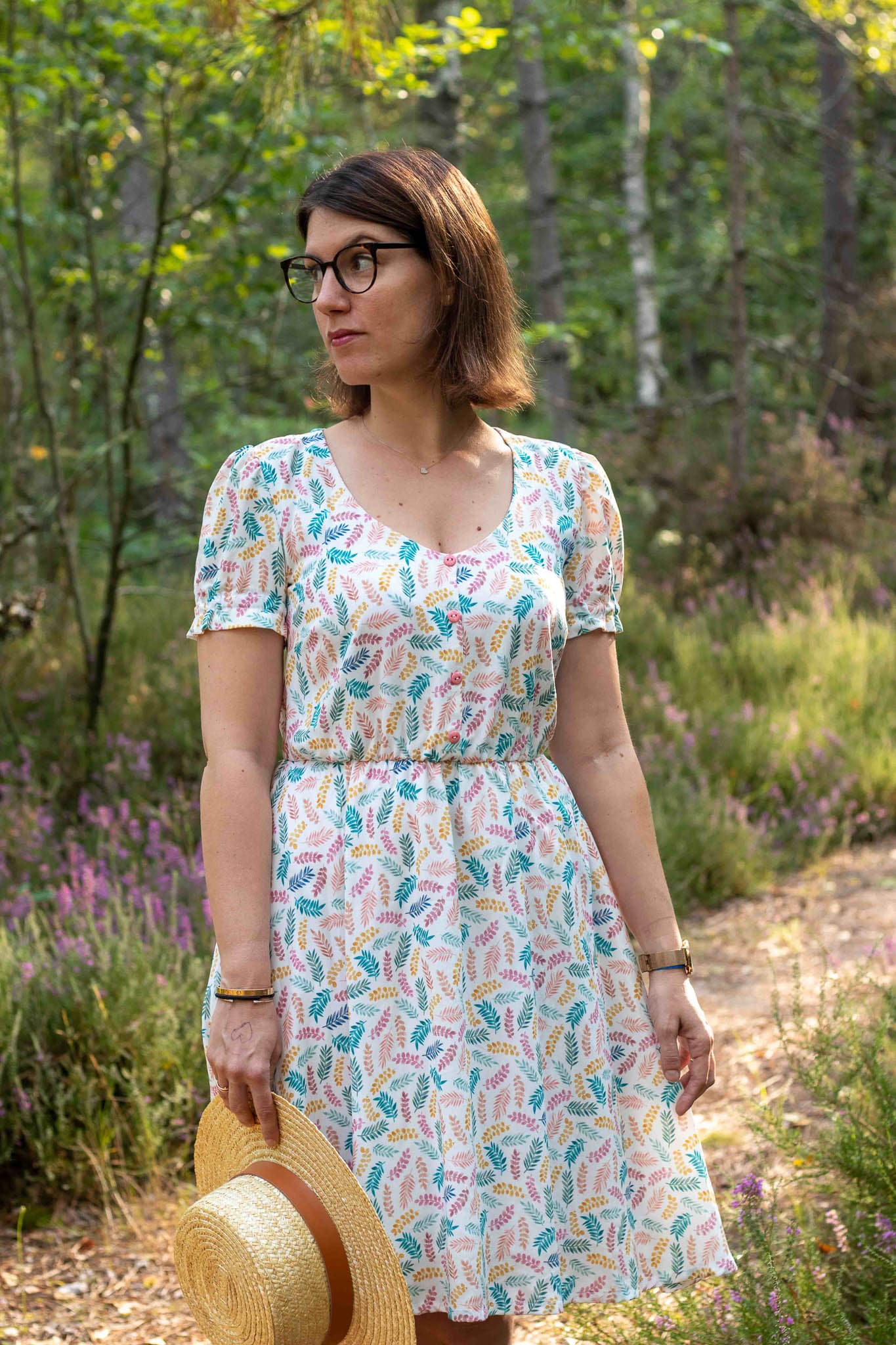 Our swimsuits are back for a new season! Discover our two new lycra :
And have fun with our Hello Sunshine swimsuit sewing pattern to be a mermaid by the pool or in the sea this summer!
Our petites sewing patterns
New! At Lise Tailor, we are proud to present our first two patterns for children from 2 to 12 years old. We are delighted to offer you the PETITE version of our patterns:
The COMETE dress
The BLISS skirt
Each pattern includes:
A detailed booklet with diagrams included in a precise step-by-step to guide you with confidence.
Bilingual: A booklet in French and a booklet in English
Full-size board for ages 2 to 12
All in an adorable printed pouch with pretty scallops
The technical points being similar to the adult patterns, you can watch the videos on our YouTube channel.
We are waiting for your duos in COMETE / BLISS large and small for matching outfits at the top!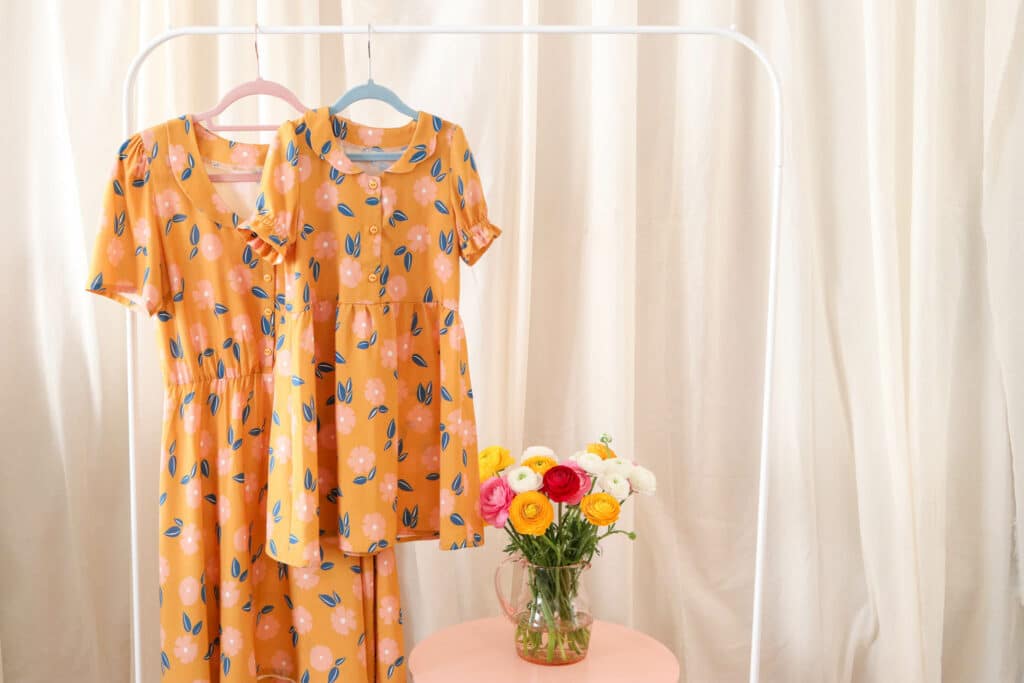 launching of the summer collection
We hope you will enjoy these new products and we are already looking forward to seeing your creations.