This year, our Hello Sunshine swimsuit celebrates its second summer, and for the occasion, we propose you a little hack to add an adorable bow! It's hard to make it easier, but we guarantee that the result will allow you to have in your wardrobe two quite different swimsuits!
Our inspirations?
As you can imagine, we all packed in our luggage a nice Lise Tailor swimsuit last summer. But this year again, the new lycra fabrics are making us want to make a new one… We went in search of inspiration to make a new model. Unfortunately, with the big project that we will launch in October, we ran out of time and we finally decided to propose a new pattern for the summer of 2023. In the meantime, we offer you this simple hack.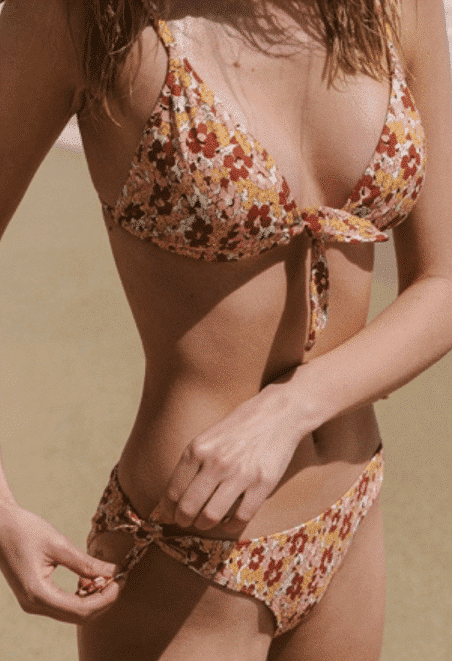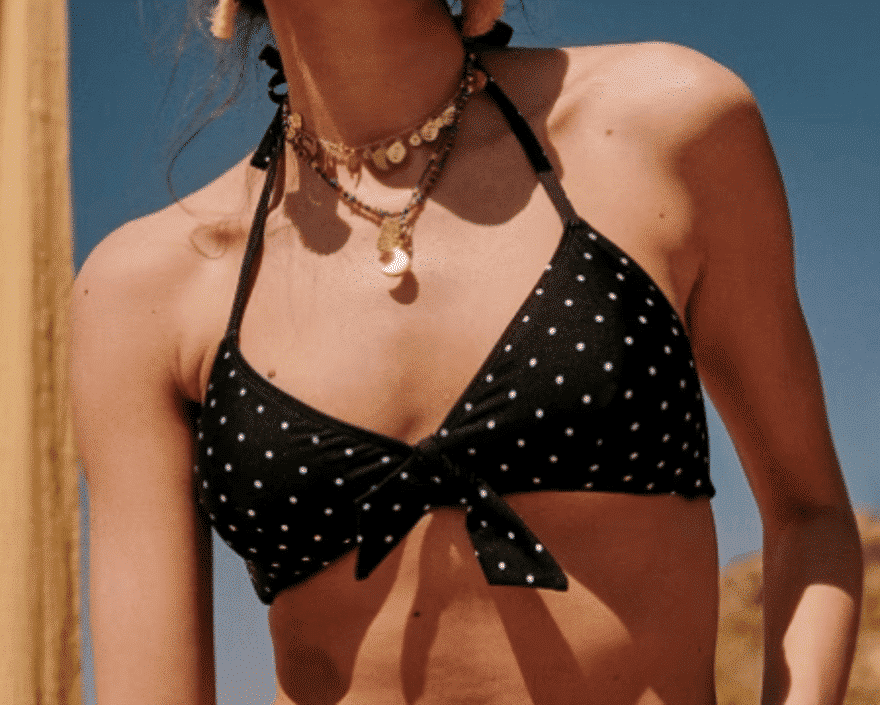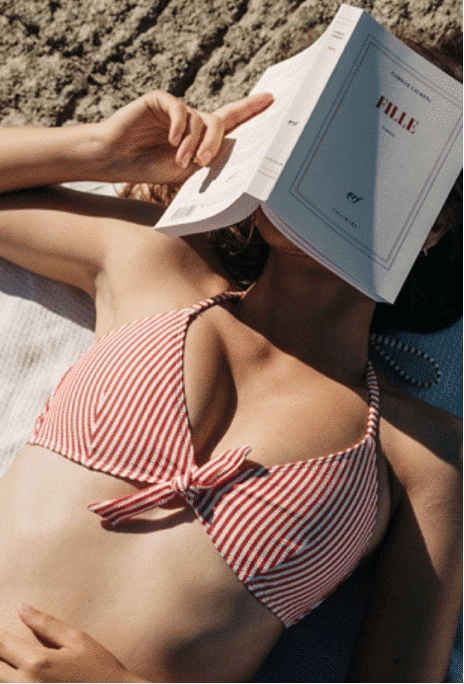 The pretty brand Ysé proposes each year a large choice of swimsuits, all as pretty as the others.
Our luck to know how to make our clothes and our different personal convictions forbid us to click on the "add to cart" button.
Nevertheless, one model caught our eye and the same detail stands out on these models: a detail that is perfectly feasible on our swimsuit!
So we chose to make the Hello Sunshine swimsuit again. Lise D. had made the top last year with the ruffle option and the panties with the knots.
"I love this pattern, and I love having the ability to change a small detail to get a different look on a good base."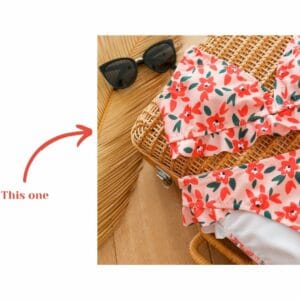 How to do it ?
To make this model, nothing could be easier!
Offset all the pieces of the swimsuit top except the flounce.
For the bottom, you can choose the panties of your choice. Here, we chose the one with the knots on the side to echo the bow that we will add on the top.
For the assembly, you can do all the steps by following the tutorial.
The only modification is in step 6: Assemble the cups. You will have to assemble the cups on 2cm height instead of sewing to the notch.
Below you will find the directions for the "bow" piece:

The assembly 
Cut the above piece twice from the fabric.
Then join the two pieces right sides together, 5mm from the edge, leaving a small opening. You can turn it right side out and attach it to the swimsuit top to prevent it from disappearing in a dive.

All you have to do is make a pretty bow and you're done!
So without a ruffle but with a little bow, you'll find the Lise Tailor team in swimsuits on the beach this summer!  
We hope to see more Hello Sunshine on the beach, but in the meantime, feel free to share your creations with the #maillothellosunshine #lisetailor