Winter will be

magical

at Lise Tailor !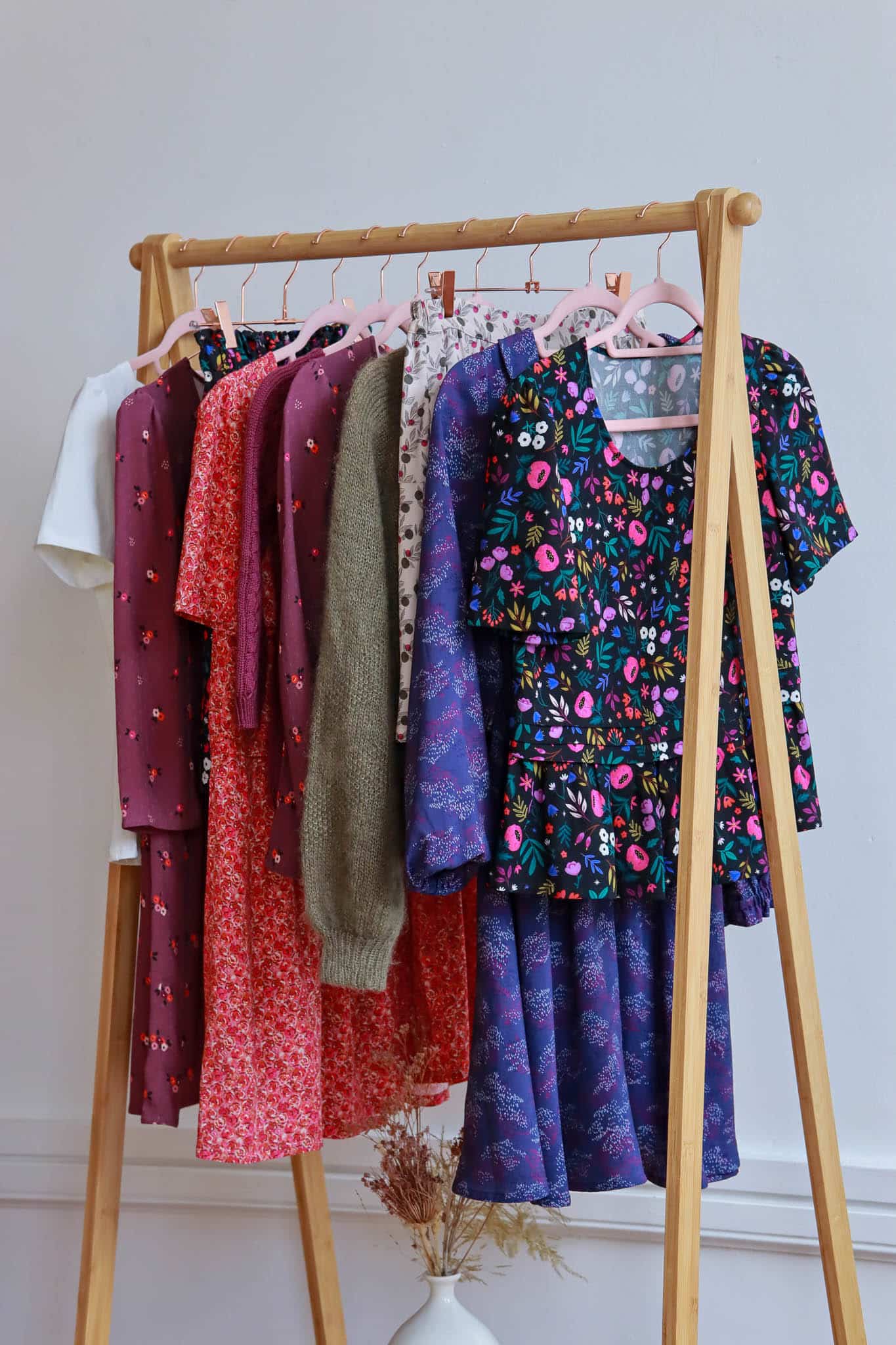 LAUNCH AT THE EVENT
CRÉATIONS & SAVOIR-FAIRE
Find our Winter collection exclusively at the CSF – Porte de Versailles show in Paris from Wednesday November 16th to Sunday November 20th, 2022
-> Stand F045 <-
---
This collection will be on sale on our website and at our retailers when we return from the CSF – end of November
1 new Sewing Pattern:
5 new Fabrics :
4 Viscoses
1 Dotted Viscose Crepe – New material
1 new Liseron Kit:
1 new color of Yarn:
Super pink in Merinos and Silk Mohair
1 new range of buttons:
And new Kit Lisette Kit with the fabrics of the season
Great discovery!
Discover Rêverie - The blouse
Rêverie is an adorable little blouse with a slightly loose fit, feminine and comfortable with a delicateset of religious pleats to emphasize the waist.
The left shoulder has a button placket to show off your prettiest buttons.
In order to enjoy it in every season, you will have the choice between two sleeve lengths (short or ¾).
You will also have the option of lengthening it into a dress. The measurements will be indicated in the tutorial.
The options of the Rêverie blouse :
3/4 sleeve version
Short sleeve version
With or without button placket
Dress version tutorial: The measurements will be indicated in the tutorial to extend the blouse pattern into a dress.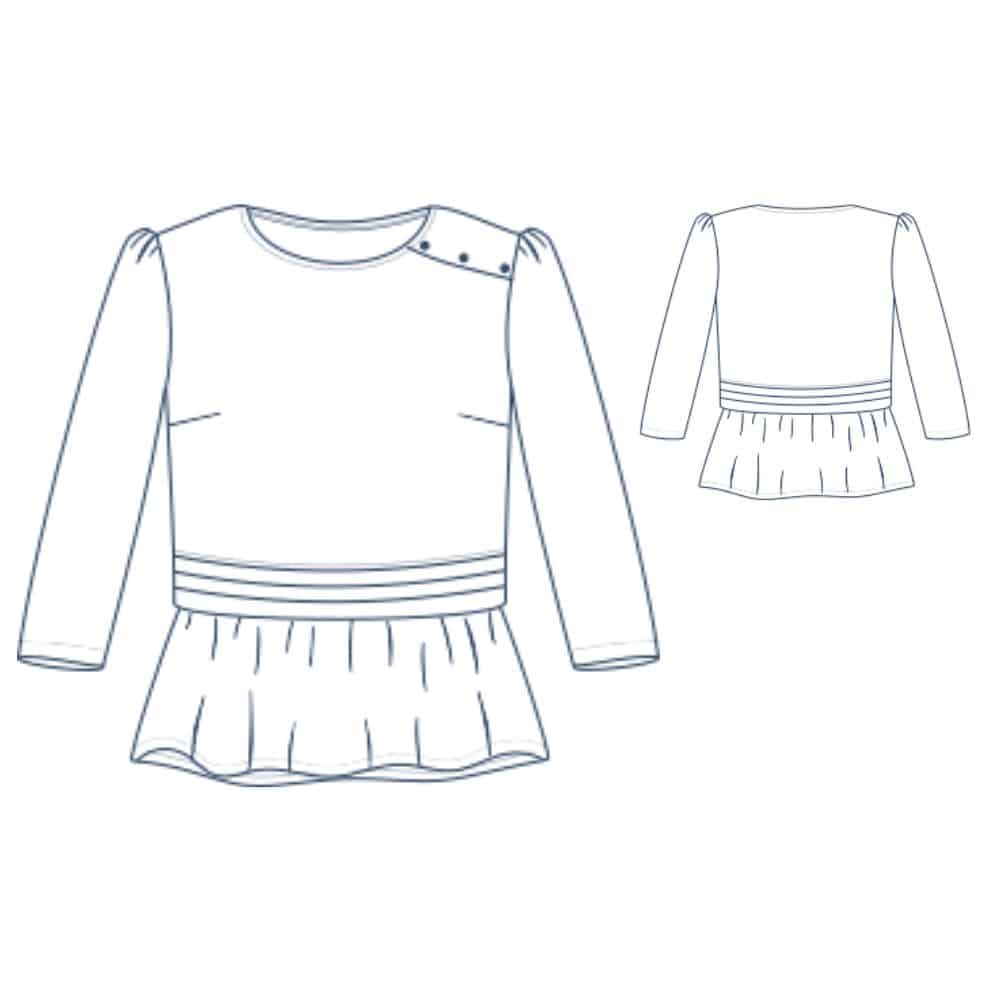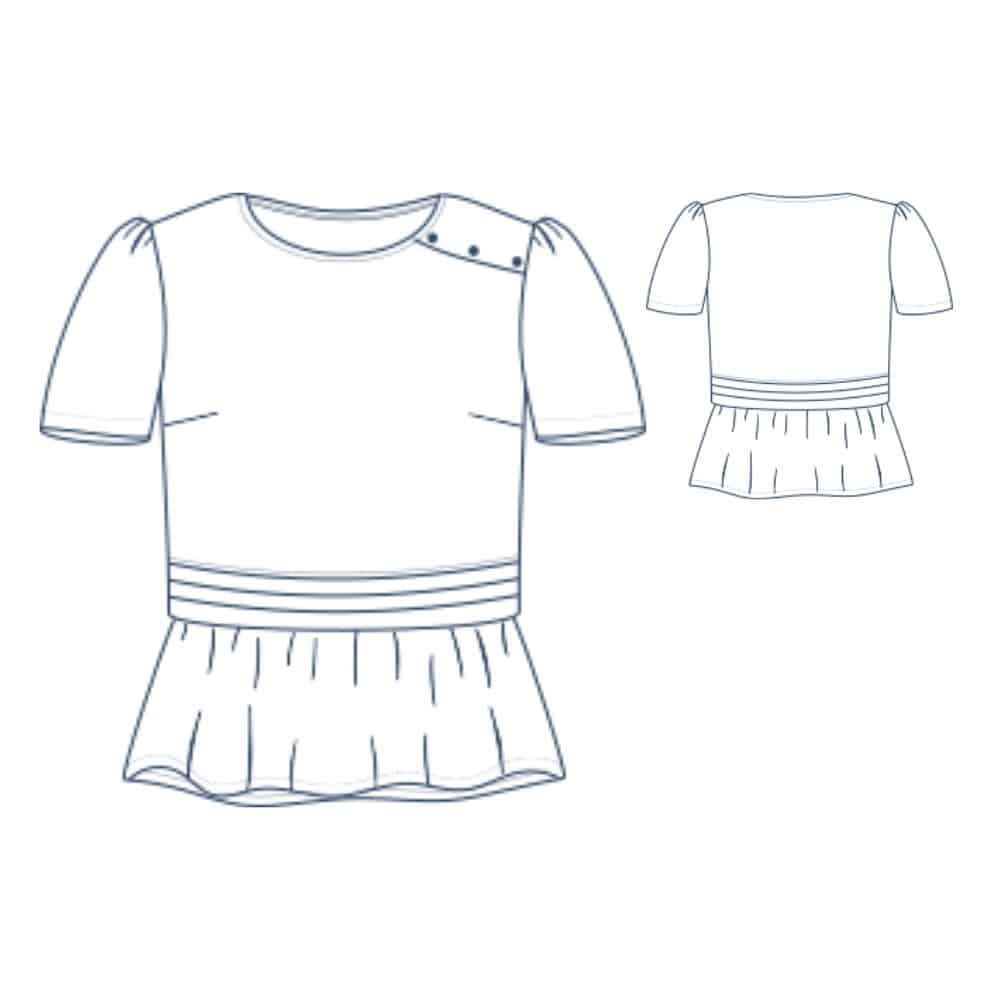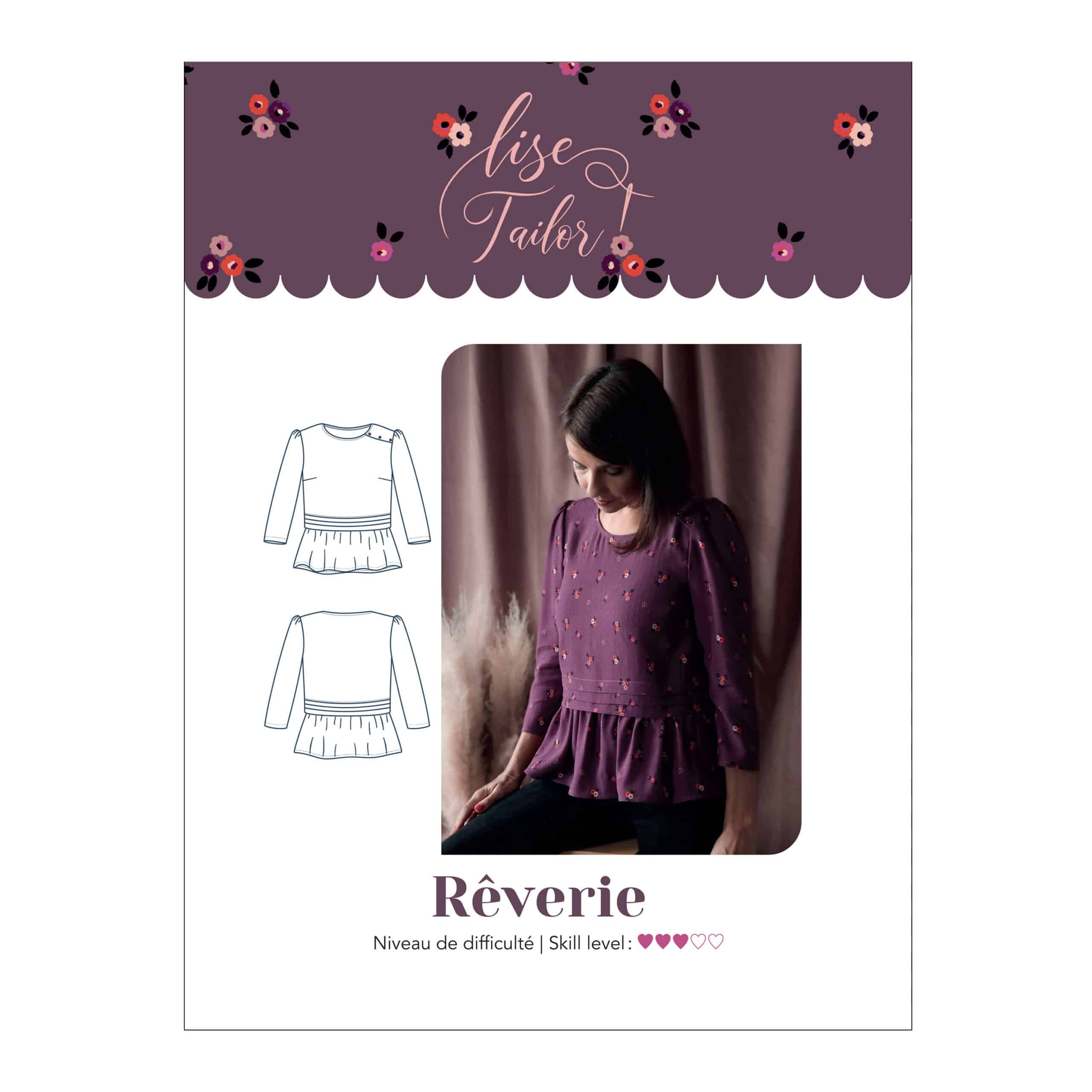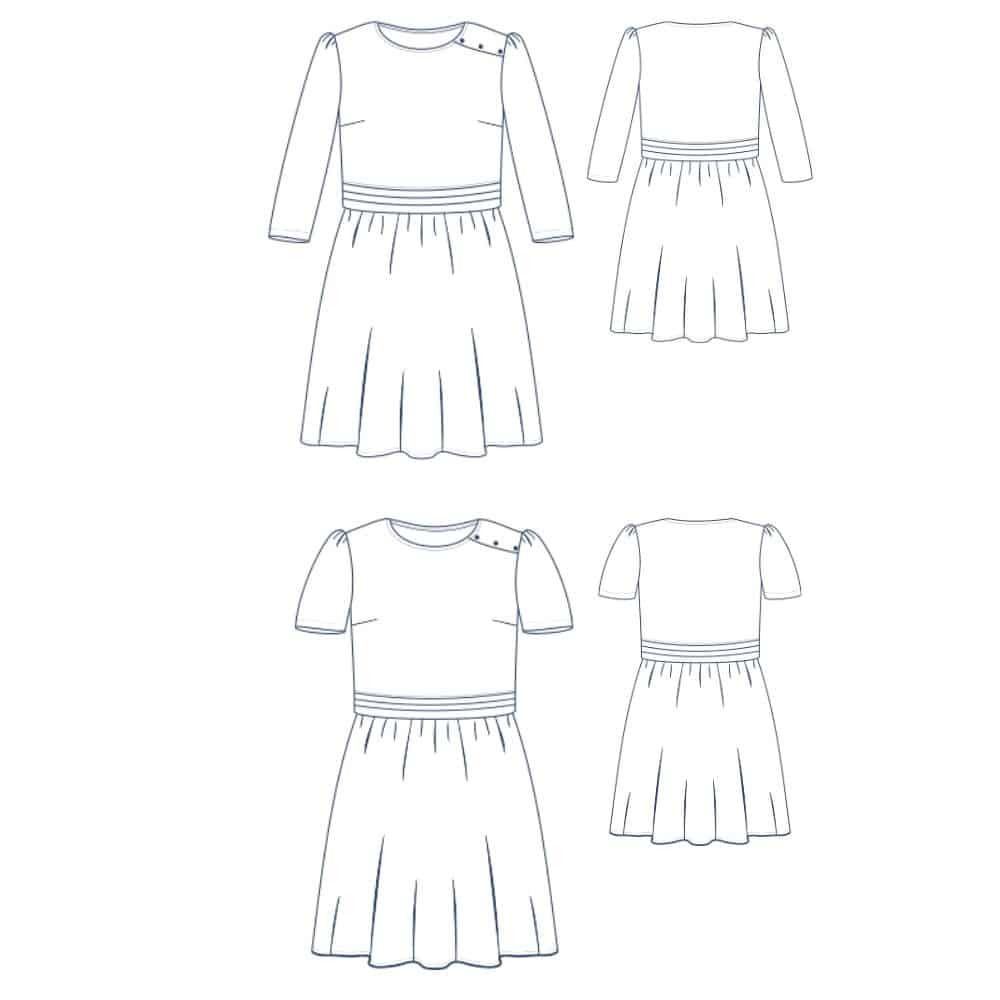 Discover NUIT FLEURIE - Viscose
Brilliant flowers with multiple bright colors in the darkness of the night, this is ourdefinition, our interpretation of a flowery night / Nuit Fleurie. A strong pattern wheredarkness and light mingle like in a dream where the colors take on radiance in the dark night. Blue, green, fuchsia, white, red, purple… form a marvelous harmony in a magical world. Between the flowers and the foliage, small stars are discreet to remind us that this is only a dream.
A strong pattern to sew in a long dress to assert your style or in a little touch version skirt or top to match it with another plain piece preferably. The vibrancy of the colors can becounterbalanced by notes of brown present on the fabric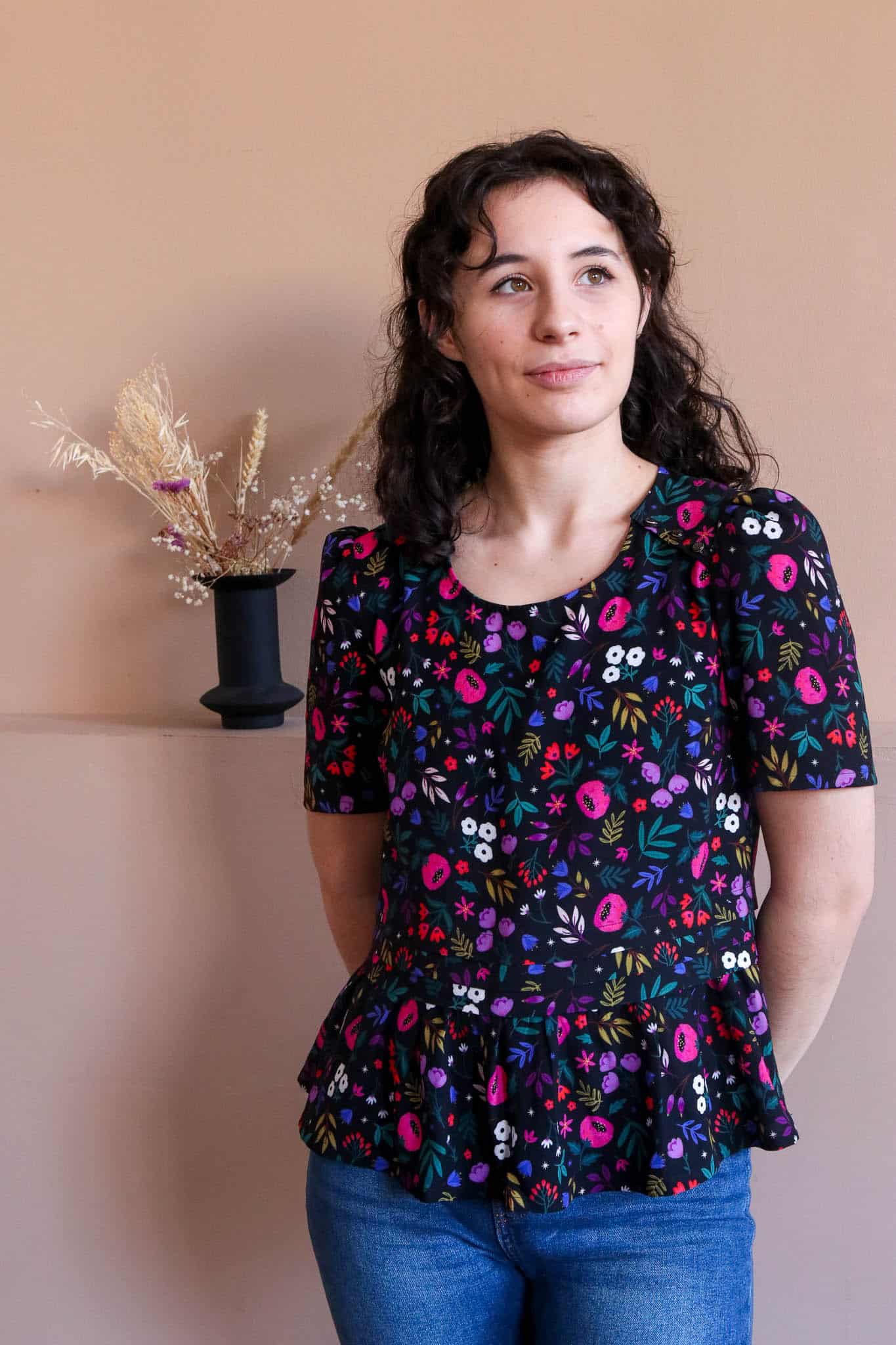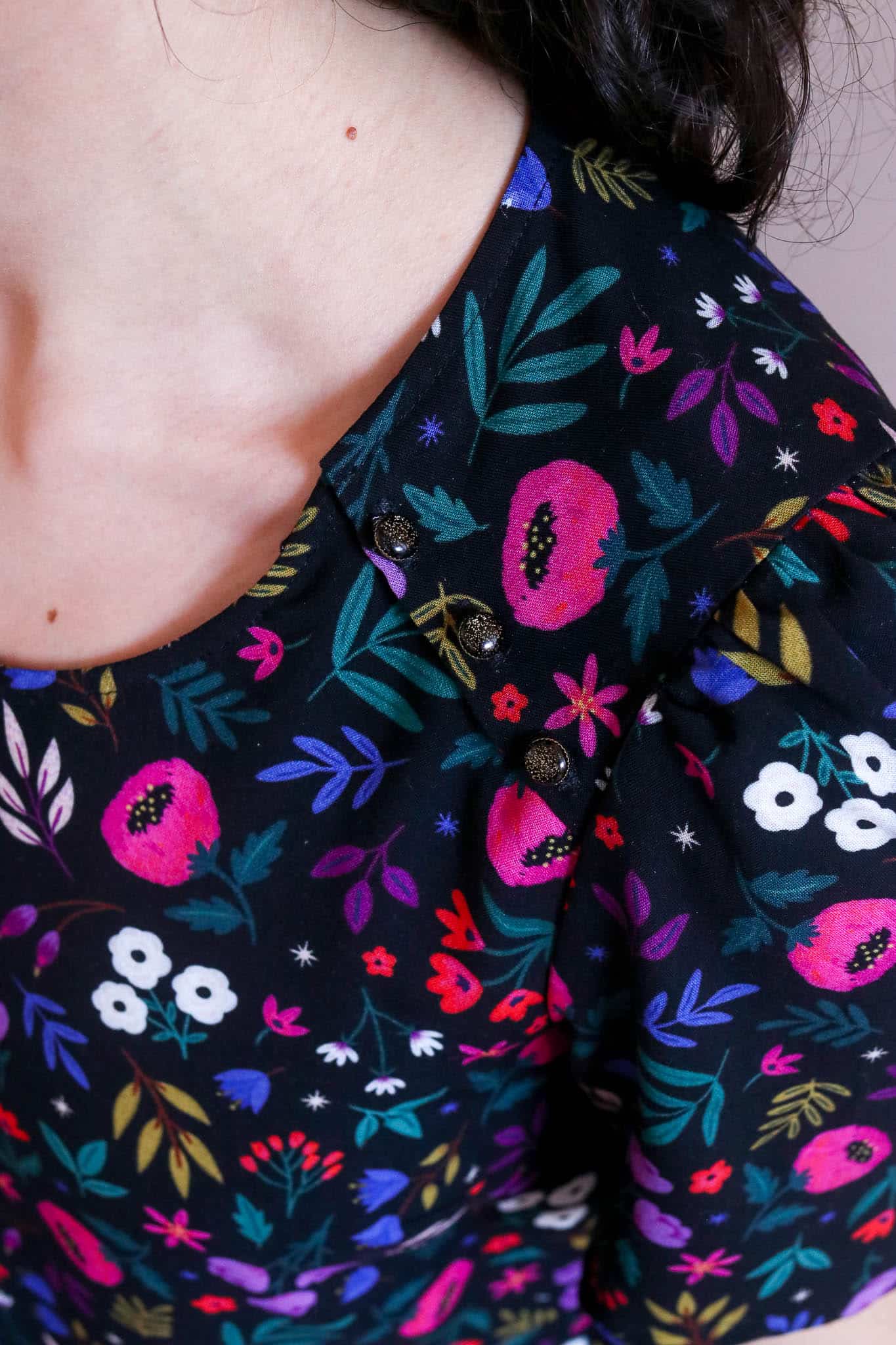 Discover murmures bleu - viscose
After several seasons, our Murmures pattern is back in the spotlight. The magic of thiscollection continues with this magnificent firework display. A pattern full of movementwhere multiple points come to burst to amaze your outfits. On a slightly purple bluebackground, the show takes shape with a palette that goes from tone on tone to the lighterones to bring luminosity. Like this pyrotechnic show, the pattern takes on its full meaningand its dazzling effect with a little hindsight.
Dress, blouse, skirt everything will go with this fluid and stable viscose… This timelesspattern allows you to create all your outfits. The associations will be simple to vary yourstyles. Choose peppy purple for a breathtaking outfit or, conversely, play it soft with the addition of pearl grey.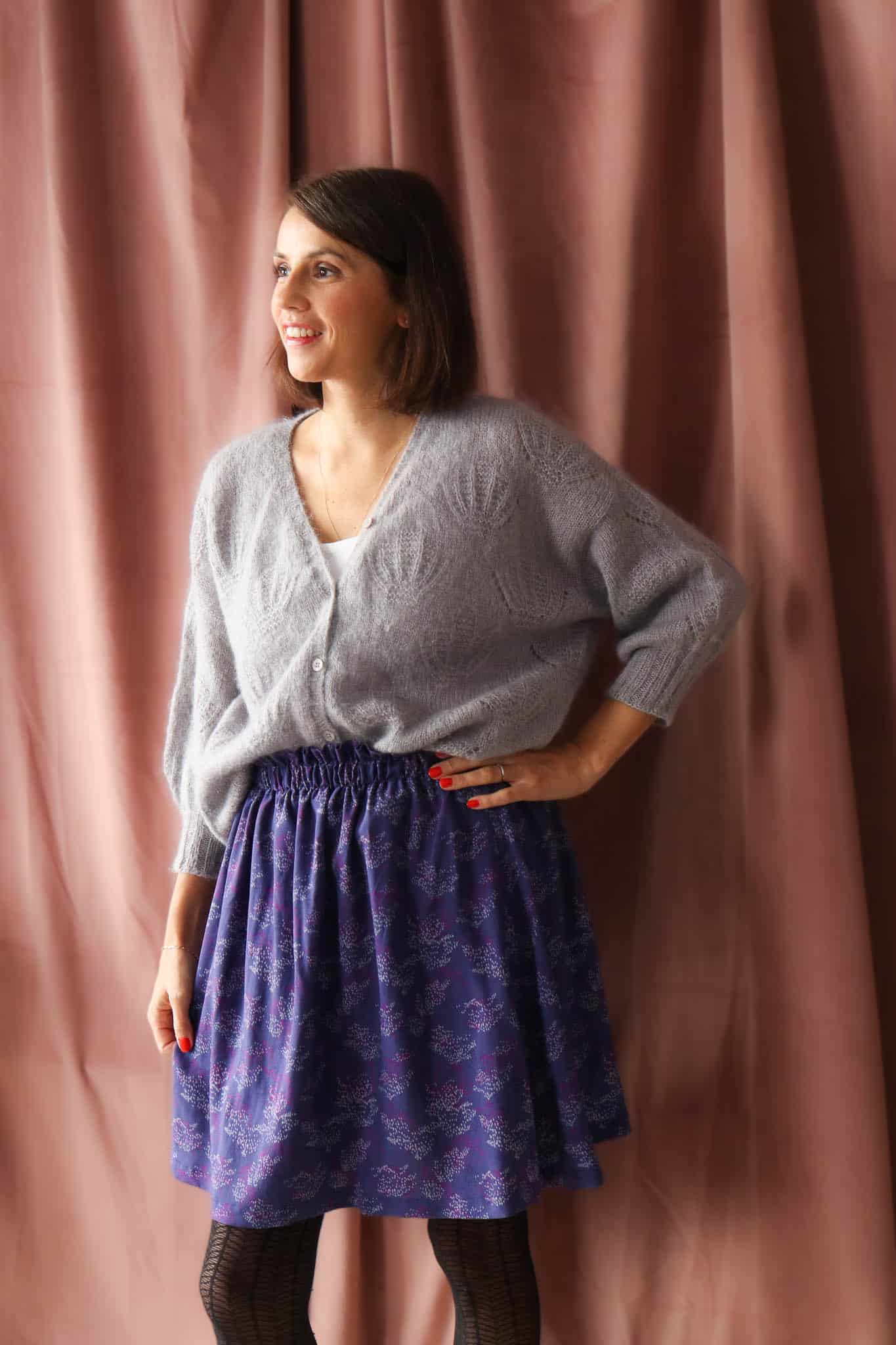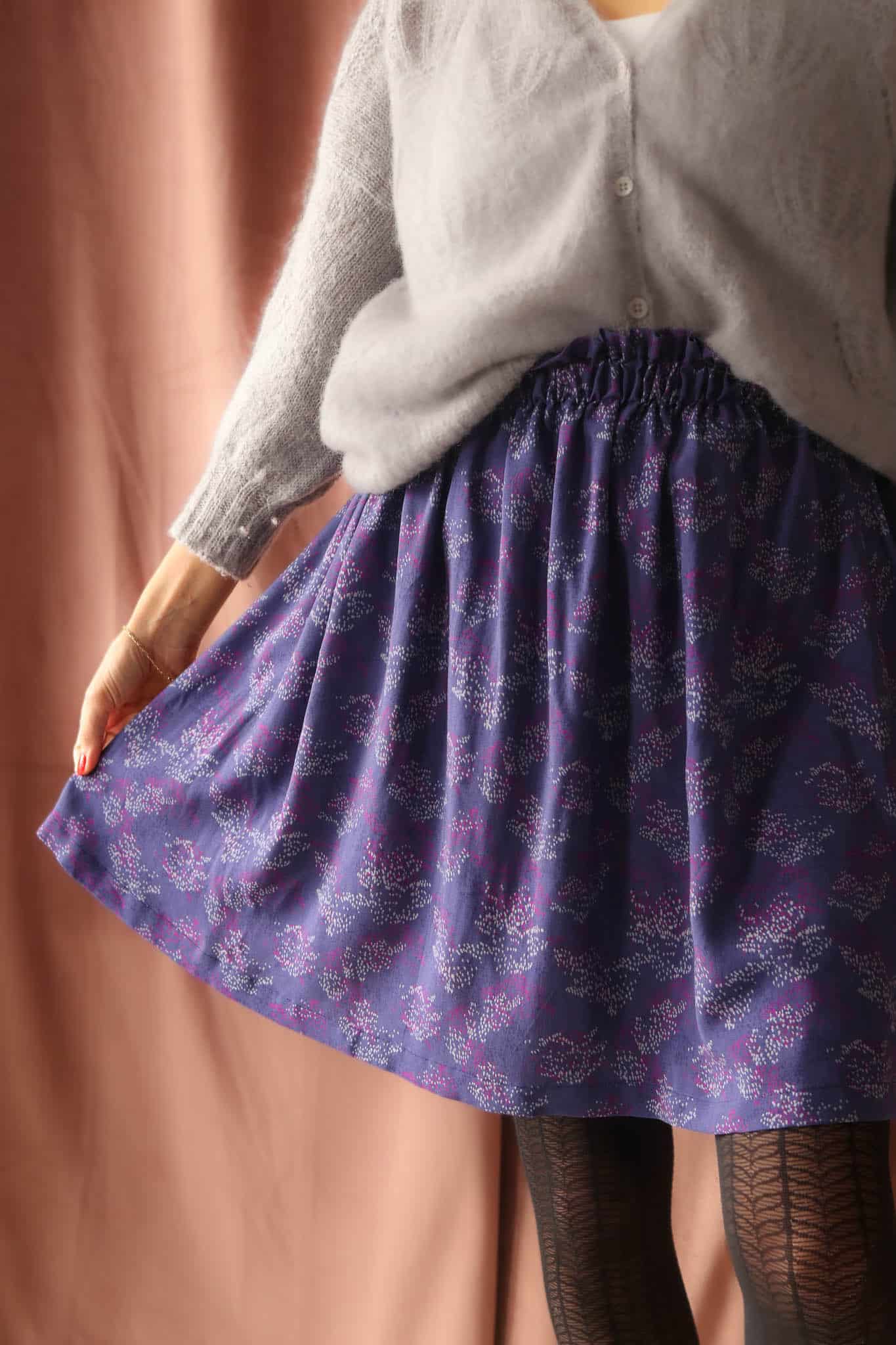 Discover Crépuscule - viscose
Between day and night, there is the Twilight/ Crépuscule a subtle alchemy between the earthand the sun. Fuchsia and our new color, khaki, play on this polka dot pattern against a background of sketched foliage. The elements of fire and earth disperse in the background to let nature take over. The beige background brings softness to this pattern which is bothabstract and figurative.
Combined with black or grey, Crépuscule will allow you to create a very pretty outfit. It willlend itself perfectly to a shirt or a blouse. Worn with black tights and a khaki waistcoat, youwill have a magnificent look in a twilight skirt.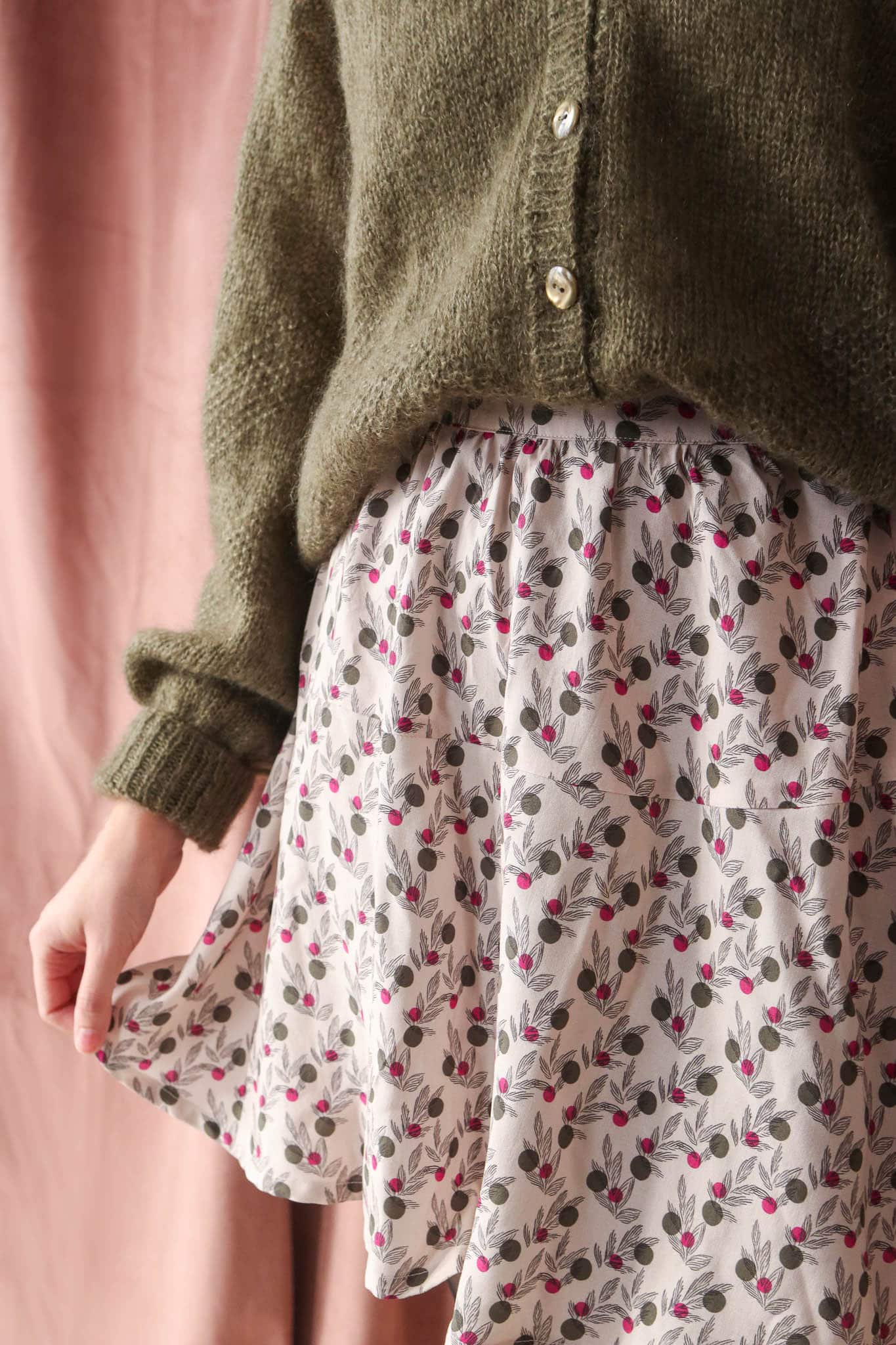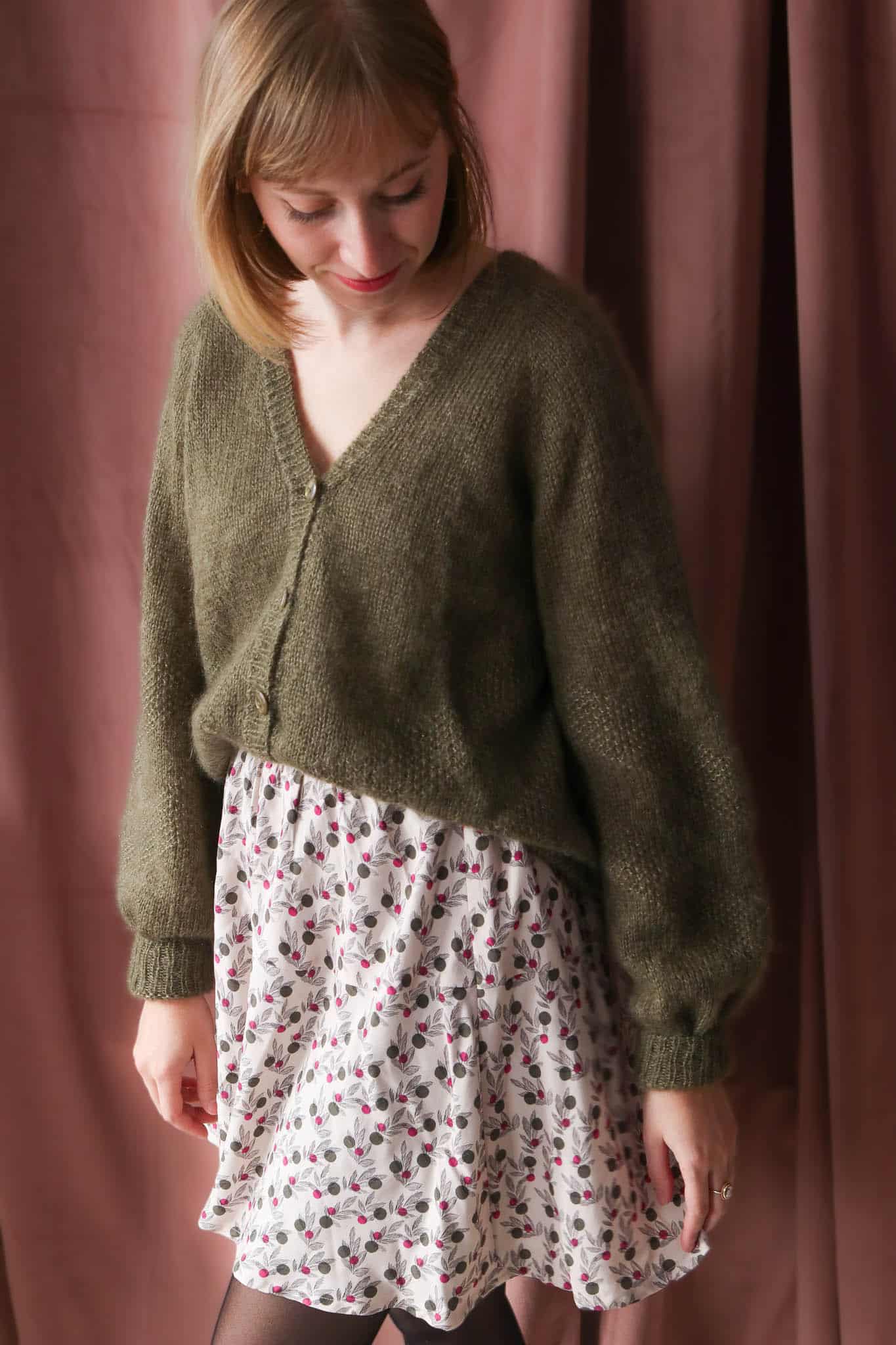 Discover FIREWORKS FLOWERS - viscose
Feu d'artifice de fleurs / Fireworks Flowers for this pattern full of vitality. Thousands of rosettes explode on an old pink colored background forming in flight magnificent flowerswith abstract contours. The beauty of the gesture, when lines, curves end up forming a flowerbed. The multiple hues of pink verging on brown add warmth to this composition. This littleround pattern fills us with joy and vitality.
In a dress, a blouse, a Fireworks flowers skirt will be perfect with brown boots on your feet. This association takes up the warmest of colors and counterbalances the madness of fireworks.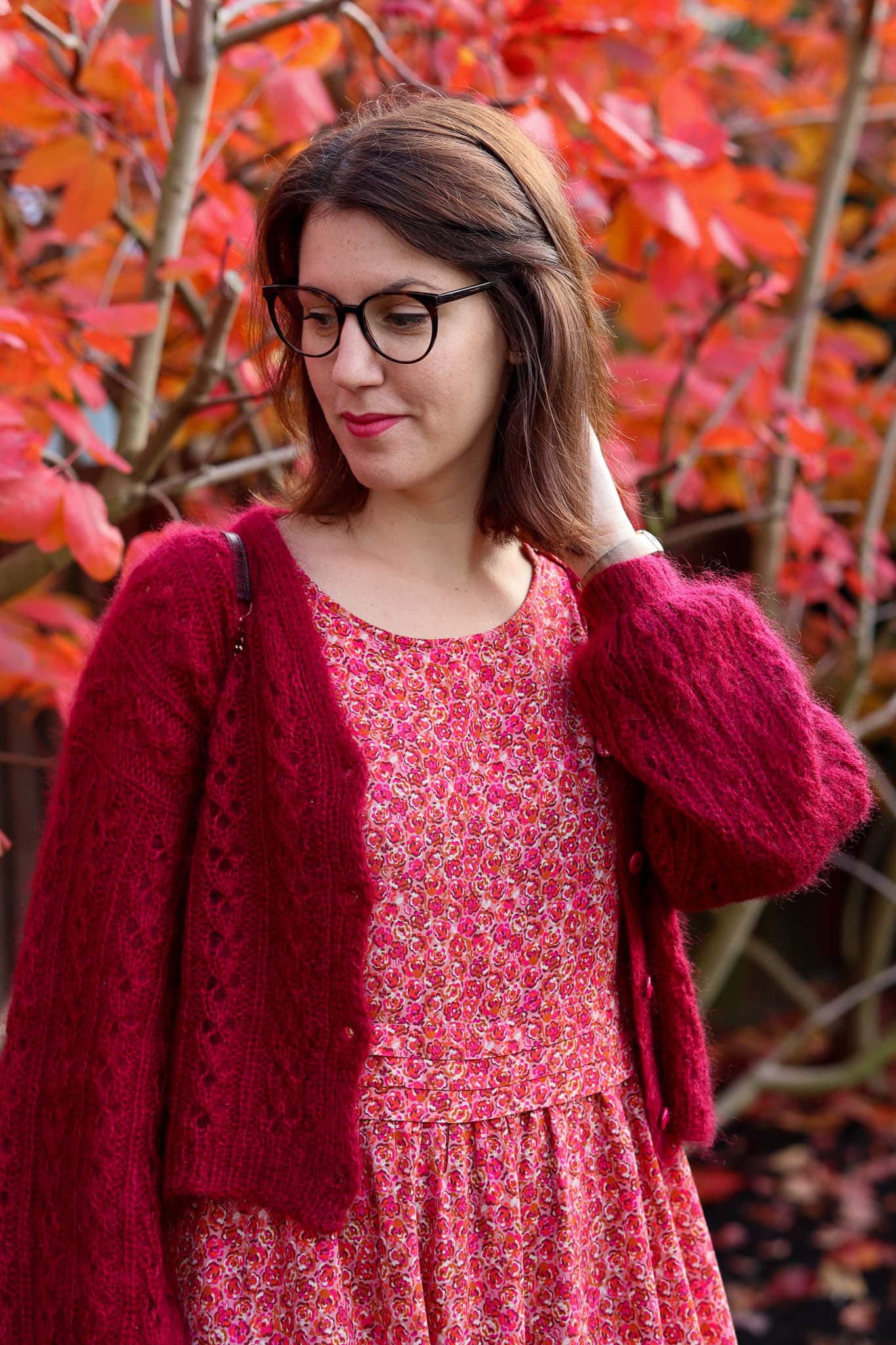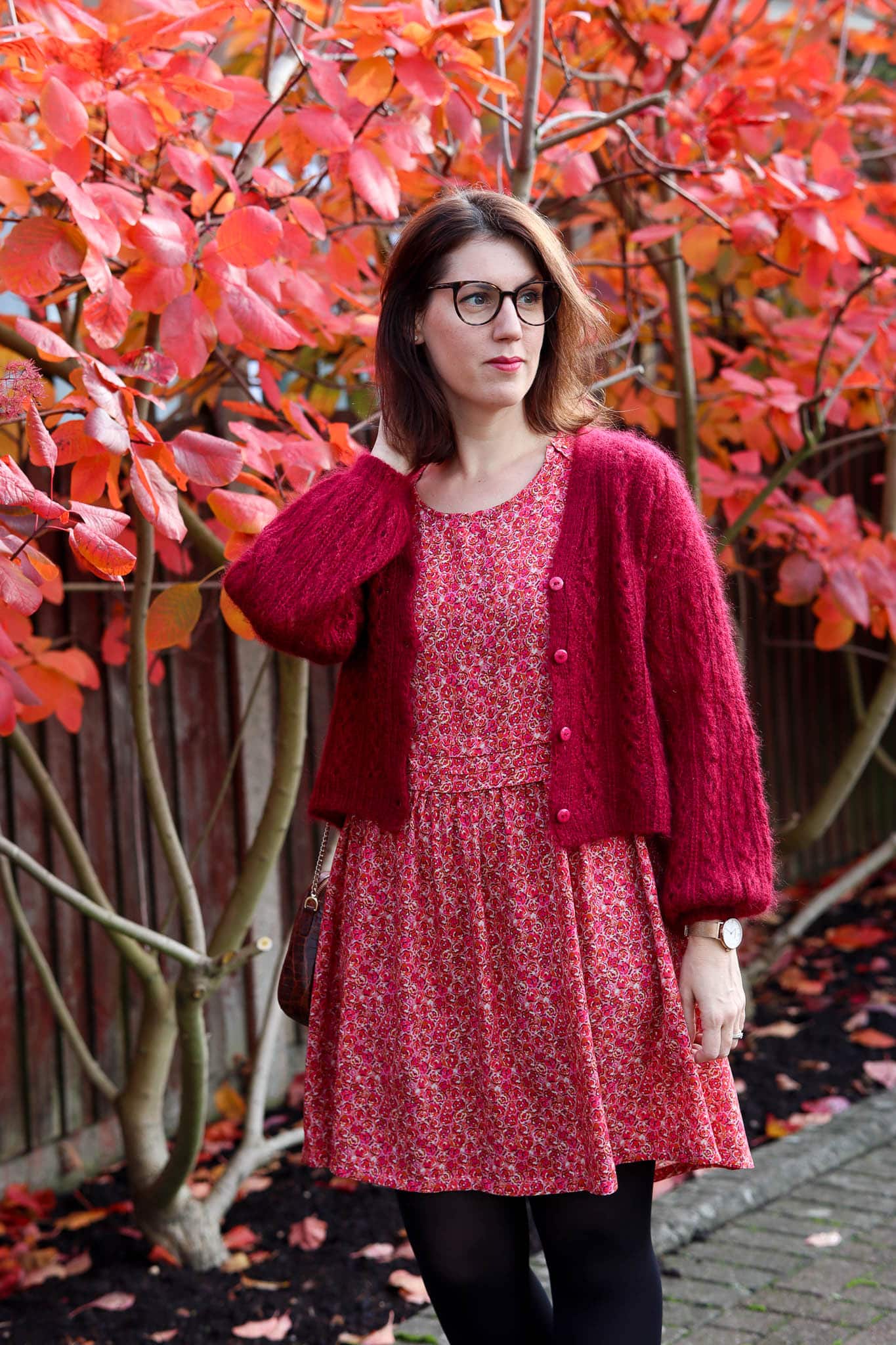 DISCOVER Rêverie - DOTTED VISCOSE CREPE
Scattered small pink, red and purple flowers spread out over an eggplant-toned background. The plumetis of this viscose brings texture and relief. A soft pattern that invites daydreaming. Small pea bouquets remind us of this magical world.
We chose this pattern for our blouse pattern which perfectly highlights the detail of the pleats we wanted to create. This pattern will also lend itself perfectly for a dress, a shirt. The fineness of the flowers makes it possible to sew a children's version.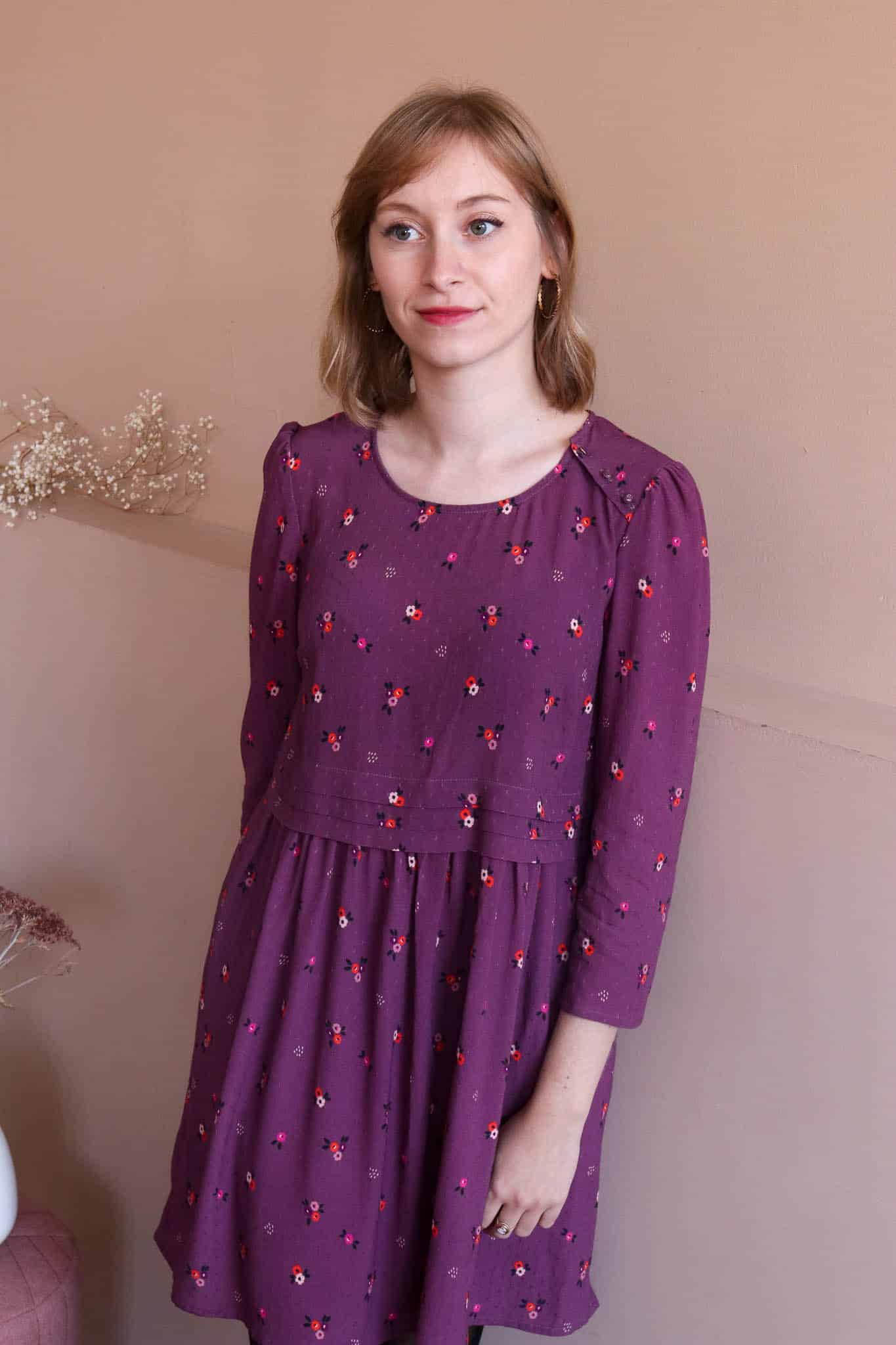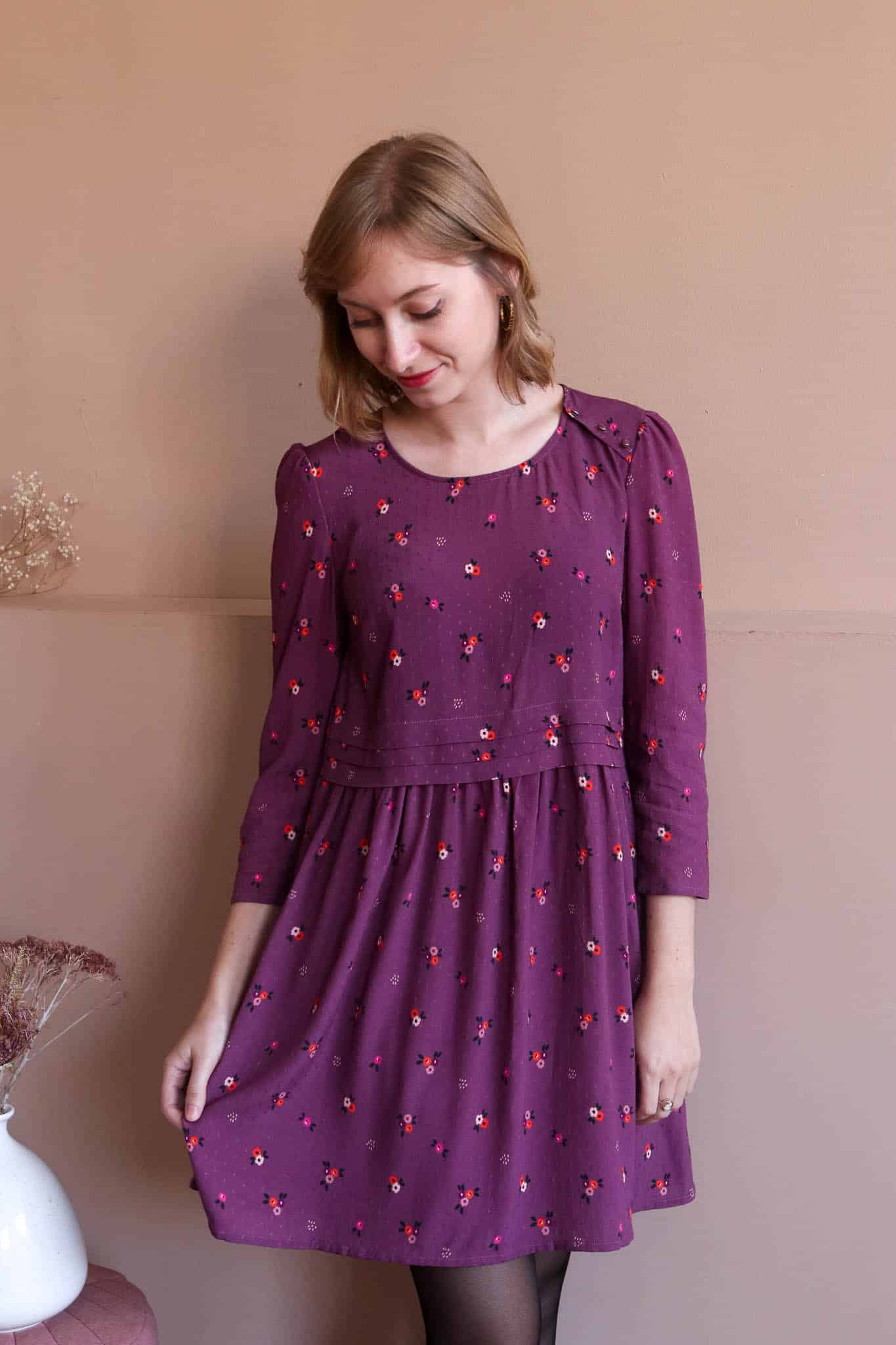 Liseron Kit - Flower lover
For this new Liseron kit, we have created a very pretty bouquet of flowers in dazzling colors inspired by our Nuit Fleurie viscose… to be worn by all "Flower lovers"… like us!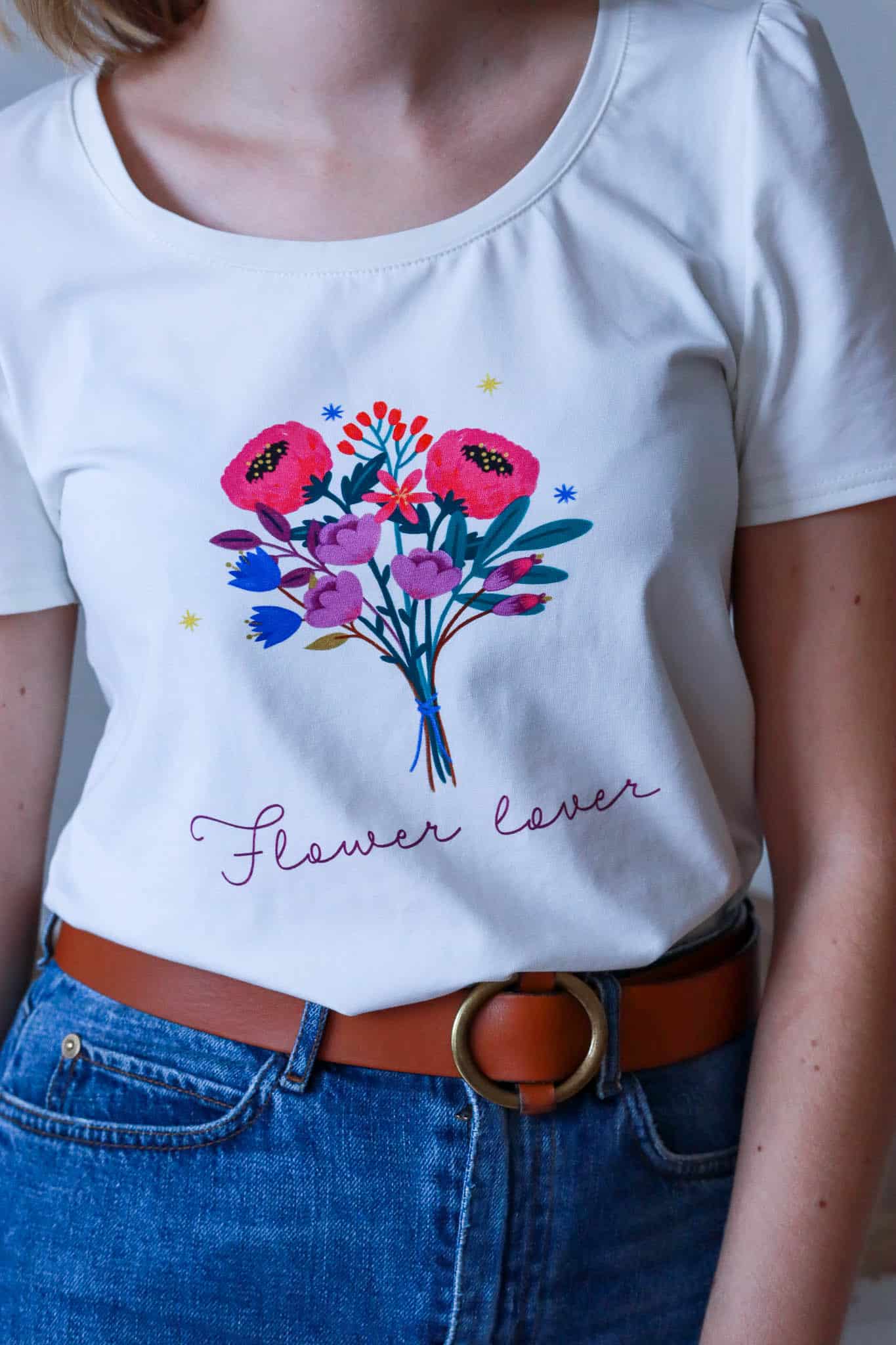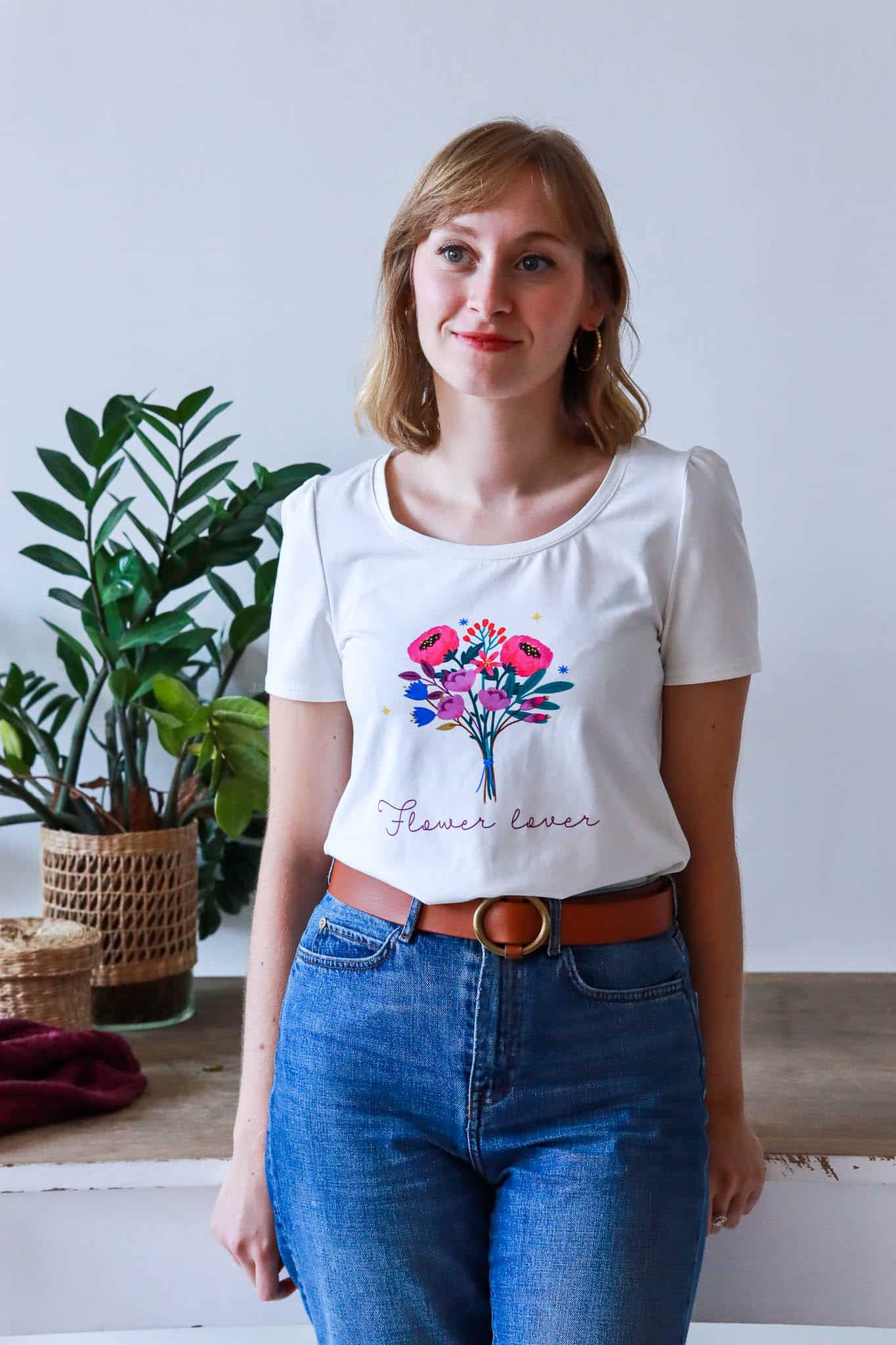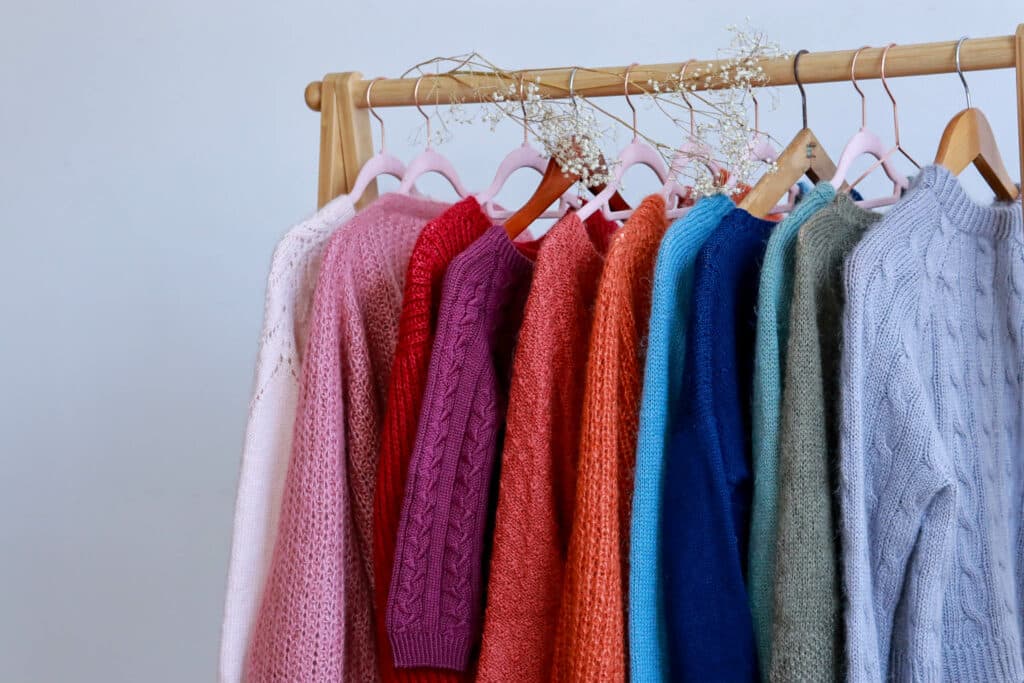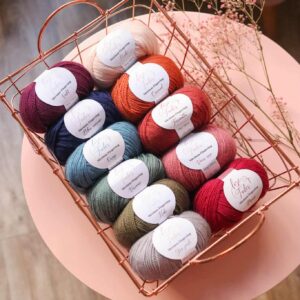 Merinos Fingering :
Composition: 100% Mérinos superwash, Traceable to the farm, certified non-mulesing, reach compliant (meaningthat no harmful chemicals have been used).
Ball: 50g – 175 m

Machine washable (30°)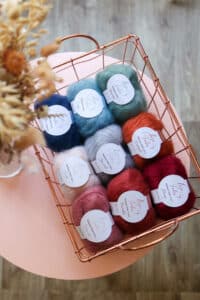 Silk Mohair :
Composition: 72% Kid Mohair & 28% Mulberry silk
Ball: 25g – 210 m

Hand wash recommended

Certification: RWS (World standard which aims for the well-being of sheepand respect for pastures, certifies the origin of the wool and the monitoring of farms)
These 2 yarn bases are therefore now available in Super Pink colors.
A new color full of pep that goes perfectly with our Nuit Fleurie viscose.
We like color harmonies, so you can wear your cardigans over your pretty seamstresses for a 100% homemade look.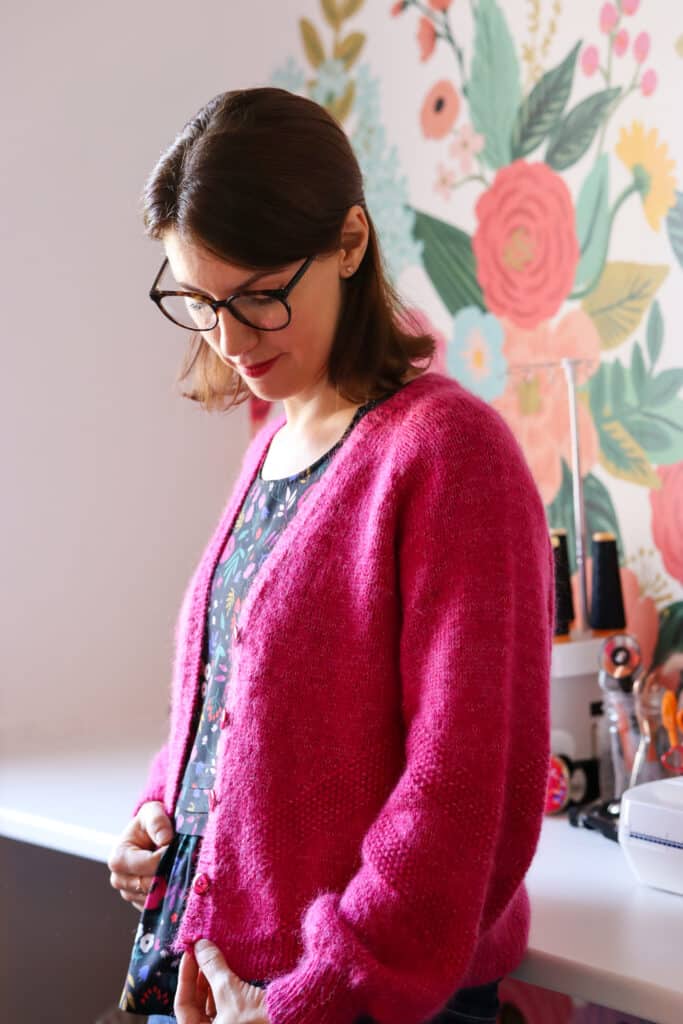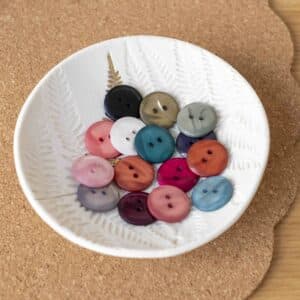 Lise Tailor offers you this adorable little button, two holes, in polyester. These buttons will be perfect for finishing your pretty knitwear or for your jackets.
Diameter: 18 mm
Two holes
Machine wash possible, gentle cycle.
Edited exclusively for Lise Tailor.
Made in France
15 colors
ideal for your knitwear
Sparkles go wonderfully with our yarns
The little Lisette skirt is an ideal first project for beginners who don't dare to start sewing viscose.
In 5 seams you will get a lovely paperbag skirt that will accompany you through all seasons. Wear it in summer with sandals, in autumn or spring with mules or sneakers and in winter with boots.
You will have the possibility to choose among our viscoses in order to personalize your skirts according to your desires!
Find in this kit:
1m40 of Lise Tailor viscose of your choice
1 spool of thread of the same color
1 rubber band
1 sewing pattern
1 tutorial booklet
FIND LISETTE WITH THE FABRIC OF THE SEASON
Nuit Fleurie / Murmures / Rêverie / Crépuscule / Fireworks Flower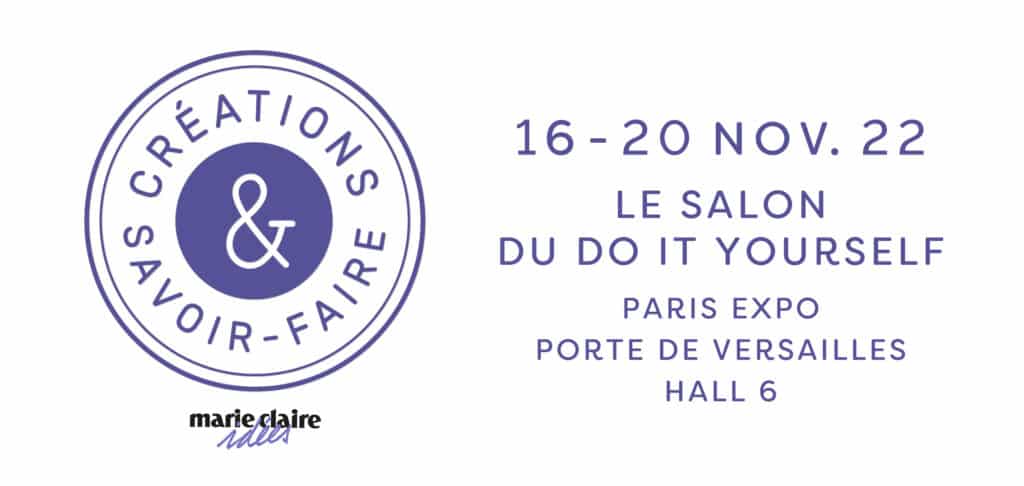 We sincerely hope that you will like these new products and we are already looking forward to meeting you at the Salon Créations & Savoir-faire!