In February, we couldn't resist the call of Valentine's Day. In the spirit of this traditional celebration of love, we wanted to extend an invitation to moments of creative pleasure and self-care at the heart of such a gloomy period.
Lise Tailor says « Je t'aime »
Say bye-bye to the bleak and grey mid-winter and welcome to new, happy and energizing creative experiences! With any new year comes new ideas and concepts and Lise Tailor is proud to announce the very first "sewing pattern"!
Combining both experience and skills, the « Je t'aime » sewing pattern, brings you a simple, yet beautiful Camisole and Shorts set.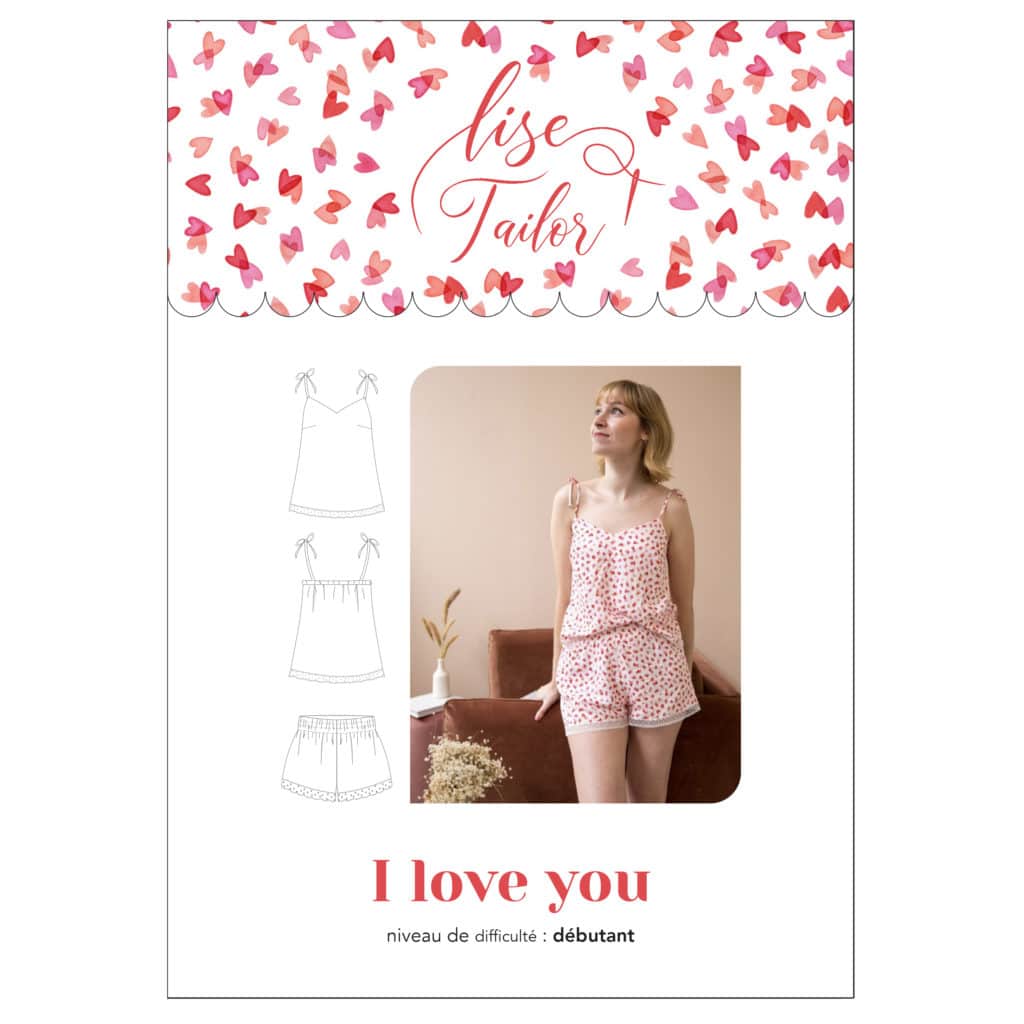 The pattern includes:
a detailed booklet providing a simple and pragmatic step-by-step, illustrated guide

a full size pattern (from size 34 to 48)

all the above in a custom designed envelope with adorable scalop finish.
Available as a limited edition kit for Valentine's day
Available as a kit, with a sizes ranging from 34 to 48, the « Je t'aime » was created to offer a moment of magic using a unique and especially design motif on a viscose fabric for the occasion. This unique motif consists of a small pink, red and coral brushed hearts melting together on a white background that combines a light and tender feel.
In addition to the fabric, the kit will contain a printed pattern and the sewing supplies needed for you to enjoy sewing without stress.
Exclusive trim
To ensure the softness of the design Lise Tailor has added an exclusive, made in France lace trim to delicately finish this beautiful indoor set.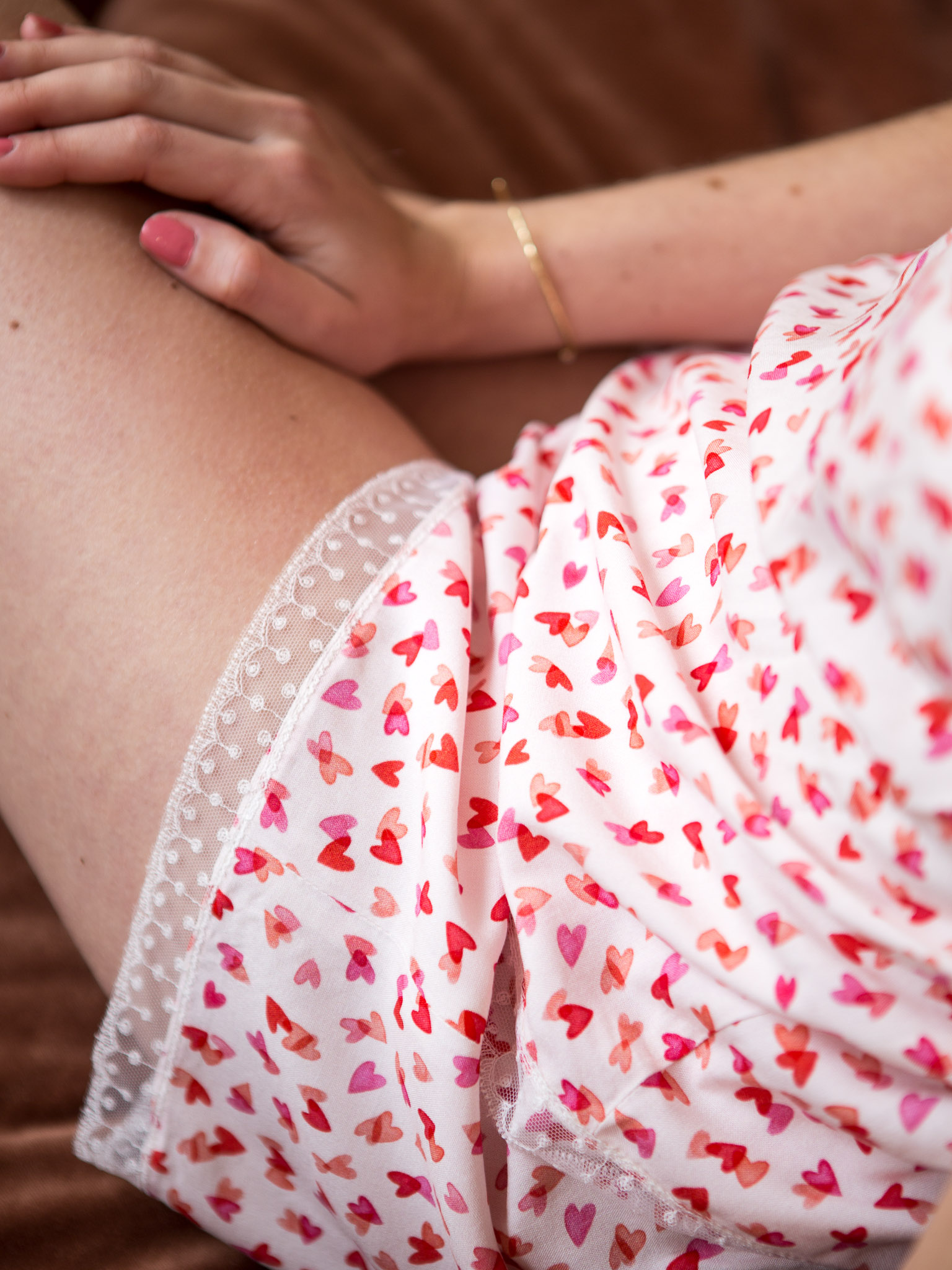 Offering versality, this Lise Tailor pattern has been designed to be worn outdoors too. You can wear your Camisole under a jacket this Spring, or wear your shorts as beachwear this Summer. No doubt « Je t'aime » will become an essential item in your wardrobe!
For this first chapter of the year, our sewing kits are perfectly matching the theme of the season. Our « Je t'aime » pattern is available in 3 sizes of pouches kits: Flat, medium and large.
All our kits are designed to offer you a complete and high quality sewing experience: The fabric is woven and printed in France, the pieces have already been cut along and come with high-quality supplies included.
Our 3 sizes of pouches will be available with our "Je t'aime" print : flat, medium and large.
Continuing with new year comes new ideas theme Lise Tailor brings a brand new design: The toiletry bag. Its asset lies in a double zipped pocket, that enabled you to have makeup and kids shampoo, jewels and beauty products separated, but in the same pouch. We can't wait to discover what you will slip in it!
Please note: preorder for the English versions
Our pattern will be released in English at the end of February. You can already pre-order your kit and you'll receive it at the beginning of March as soon as we received it.
The tutorial of the toiletry bag will also be available in a few weeks. The kit will be available as pre-order as well so that we can finalize the pdf for you.
Our button range is growing!
For perfect creations down to the smallest detail. Lise Tailor now has a new type of button to enrich our collection. Its name is "Pâquerette", you'll find it in a range of colours coordinated with our fabrics.
However your style if you prefer to match your fabric or contrast for that hint of originality, our exclusive and made in France buttons will enhance your creations.
A personal touch that suits you best for a reasonable price.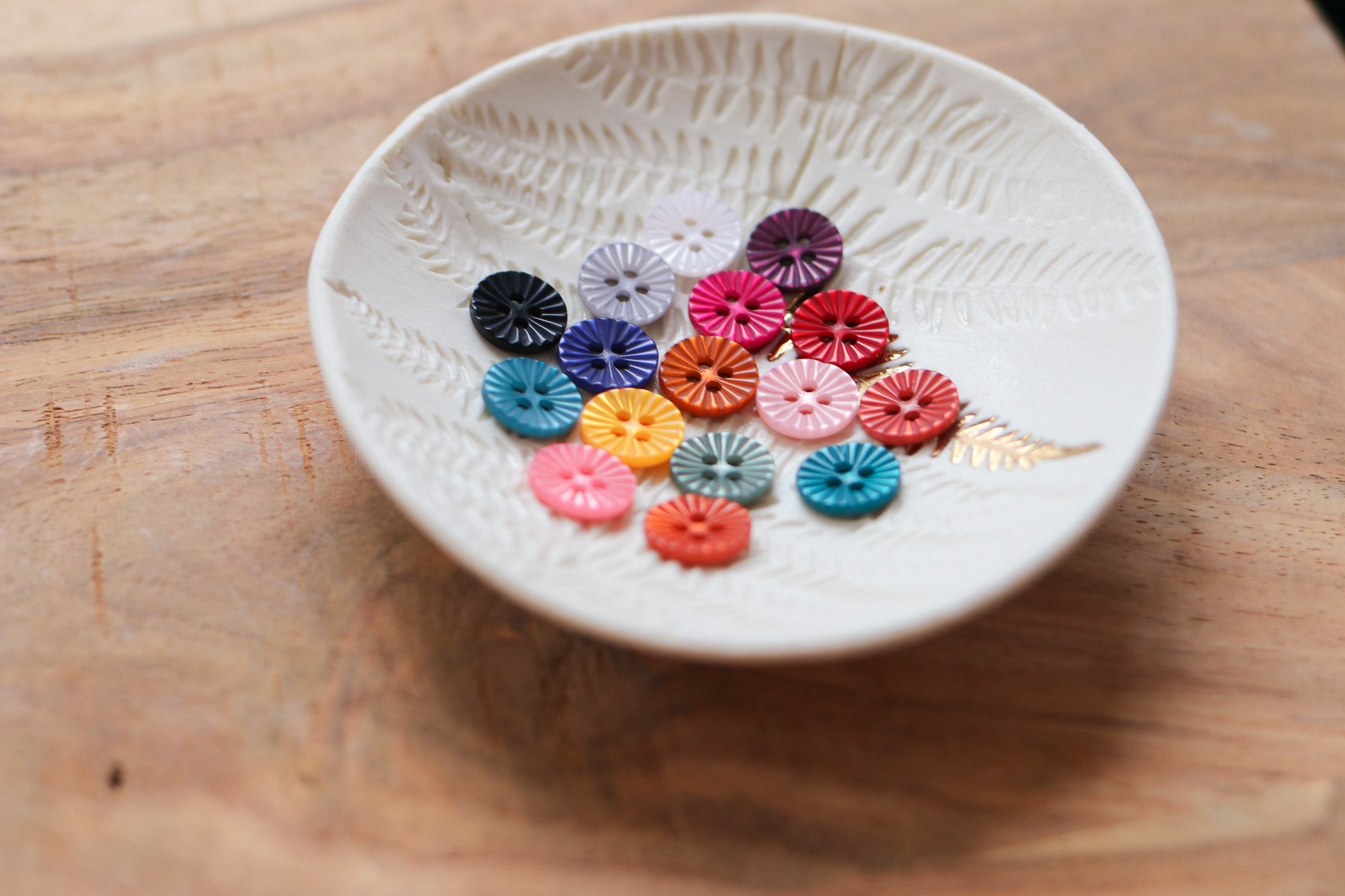 A new colourway: orage
A sixteenth colour has been released to complement our rainbow of buttons: orage is a vibrant grey-blue. We are in love with this intense colour.
Our new orage buttons are available in all our six shapes of buttons and are already available for purchase.
Available here