LAUNCH 06th of March 2021
As the days become longer, temperatures gentle rise and the sun starts to pierce through the grey clouds. A moment we all a wait with much impatience as Spring brings with it new life, colour and vibrance. To accompany this season of renewal, Lise Tailor's new collection brings a variety of beautiful floral designs. From flower petals to bouquets, in a wide range of colours, in both vivid and soft shades, to match your creations to personify the seasonal spirit.
This season, we will offer:
5 new prints

A new fabric:

high quality jersey fabric

A new exclusive kit: the pleated skirt!

A new motif for our accessories sewing kits

An adorable pin's
With delicate petals sprinkled over this beautiful cream viscose, as if dropped by a soft breeze they echo a wanted lightness for the motif Envolée. It brings a freshness, but with a dynamism. A touch of vermilion, associated to nude and purple touches highlight the complexion and naturally blush the cheeks. Brushed green tones remind us of the nature's renewal after winter that is intended to make us smile.
Envolée will perfectly suit for a little girl's dress or buttoned-up blouses, with matching or contrasting buttons, as your mood takes. Or why not play on the contrary by associating a boyish shirt to this very feminine fabric? Just let your inspiration and creative spark speak, remembering that all Lise Tailor's viscose fabrics are non-transparent.
Blue garden is above all the choice of a strong pattern, an hymn to abundant nature under a blue sky. Printed on a deep blue background, emblematic and bold colours of pink and a hint of yellow.
After the bleak and grey mid-winter we all can't wait to leave our coats in the wardrobe and let our beautiful floral shirt appear. Lise Tailor envisions a jean, a Blue Garden Camisole and a black jacket to balance out the ensemble. However, if you are longing for long skirts or spring dresses, Blue Garden will be a perfect partner for all the spring-summer season desires.
Brise d'été was inspired from a floral doodle, this motif reveals the charma of Lise Tailor's colour palette. Deep blue, pink and the hearts of the flowers in red that bring energy and vibrance to all your creations.
This beautiful fabric can be styled into a beautiful wrapped blouse or a tied-in-the-back dress, there are endless opportunities with this Lise Tailor fabric, from your favourite dress through to accompanying accessories.
All Lise Tailor's viscose fabrics are stable and easy to sew so that you won't be afraid of pins slipping away or topstitching.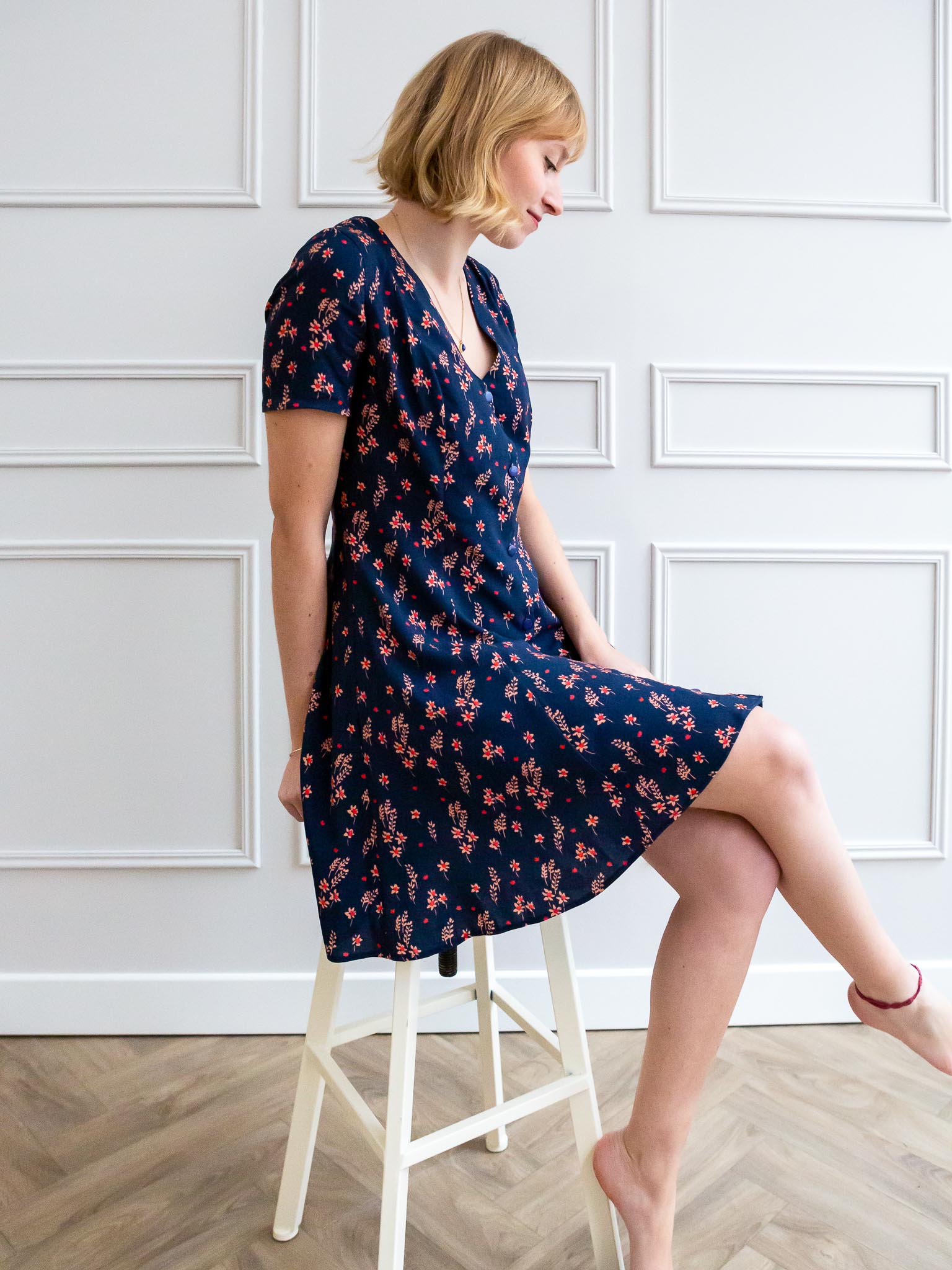 Harmonie: our first jersey !
With any new year comes new ideas and concepts and Lise Tailor is proud to announce the very new beautiful, high quality jersey fabric. It is 100% organic cotton, printed in Europe and provides the ideal amount of elasticity for sewing.
In celebration of this new jersey fabric, Lise Tailor brings a beautiful and soft motif that will suit both kids and adults alike: Harmonie. As the name portrays, it brings a sense of balance and harmonisation using shades of beige and pink to match every complexion and ski colour. It could be for baby garments or for your favourite t-shirt or Sunday sweat top, you'll be happy you discovered this jersey.
For plain and semi-plain fabric lovers, we close this second chapter with our iconic textured viscose Delicate. You'll be seduced by the shade Blush, bright and tender at the same time. Delicate is a soft but easy-to-sew viscose, to offer you an entire freedom in your project choice. The perfect fabric to add a discrete touch of sophistication in your wardrobe.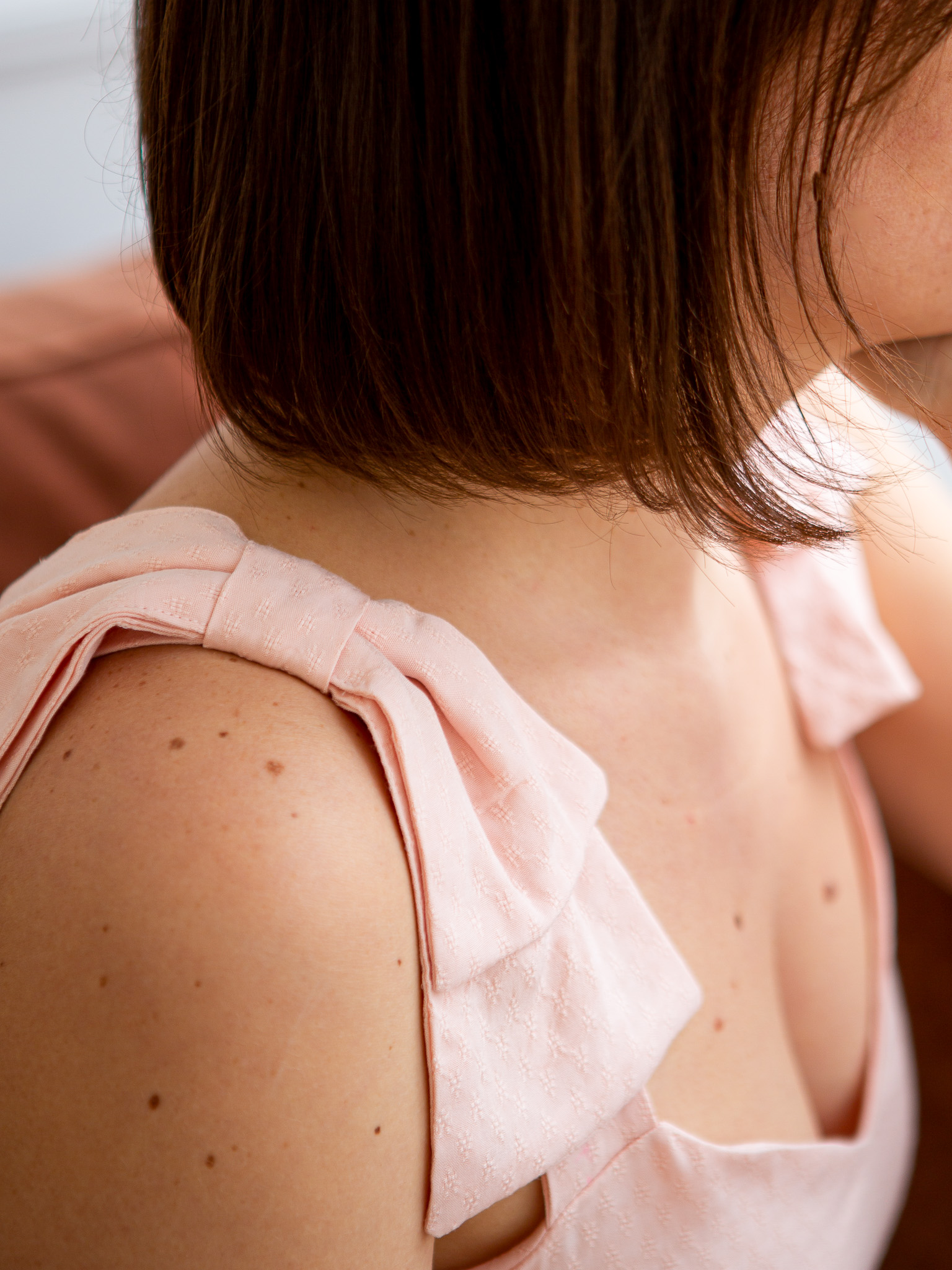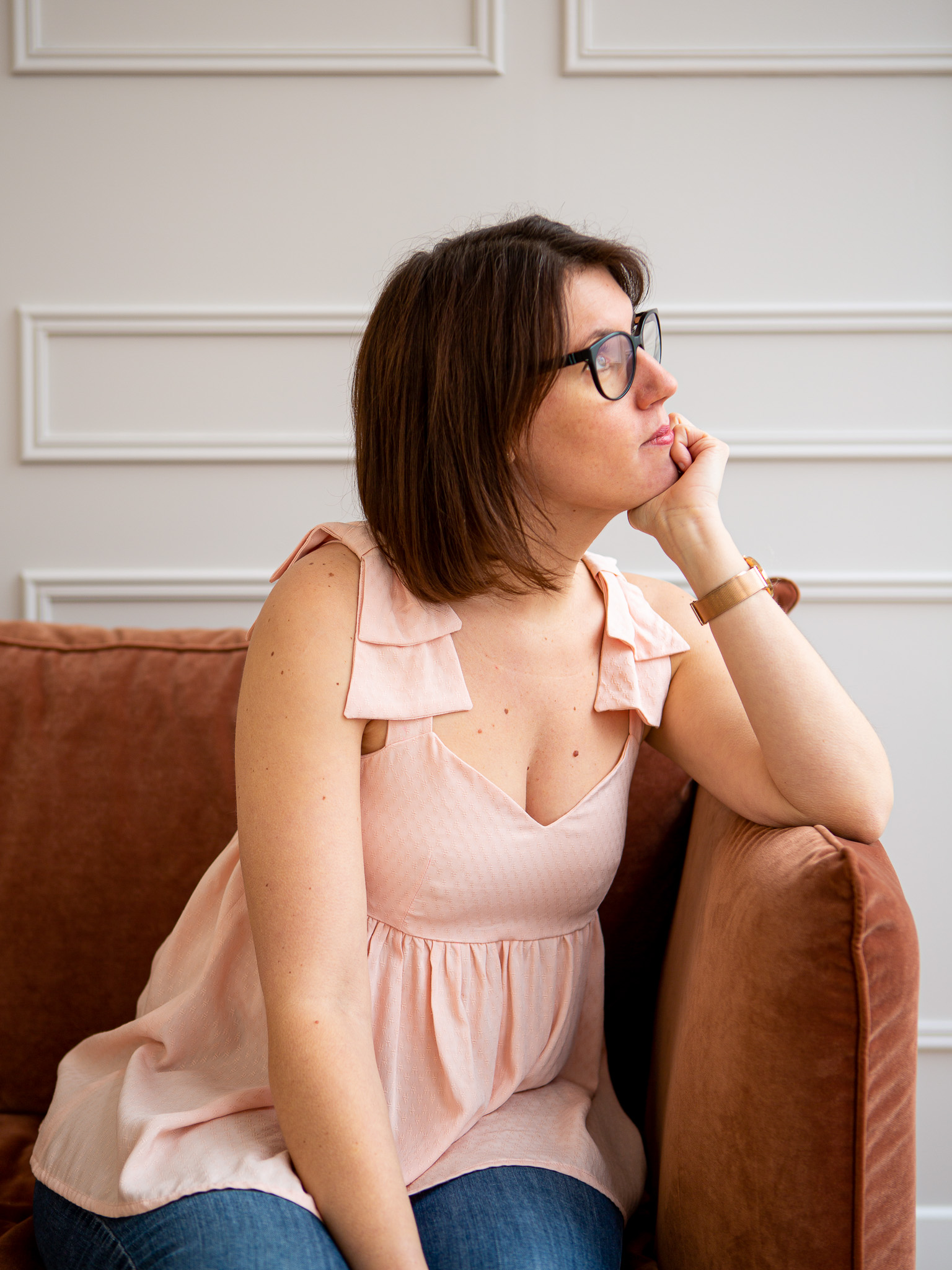 I love you : tissu et patron
Unveiled with the release of the "I love you" kit, this light and delicate motif on viscose is a wink to Valentine's Day and a call for self-care. On a white background, brushed pink, coral and red little hearts are melting to create a refreshing motif.
With this fabric Lise Tailor envisions not only lingerie pieces and indoor garments, but blouses with cute details such as gatherings or ruffles to match the delicacy of the style. We encourage your creative geniuses to run wild.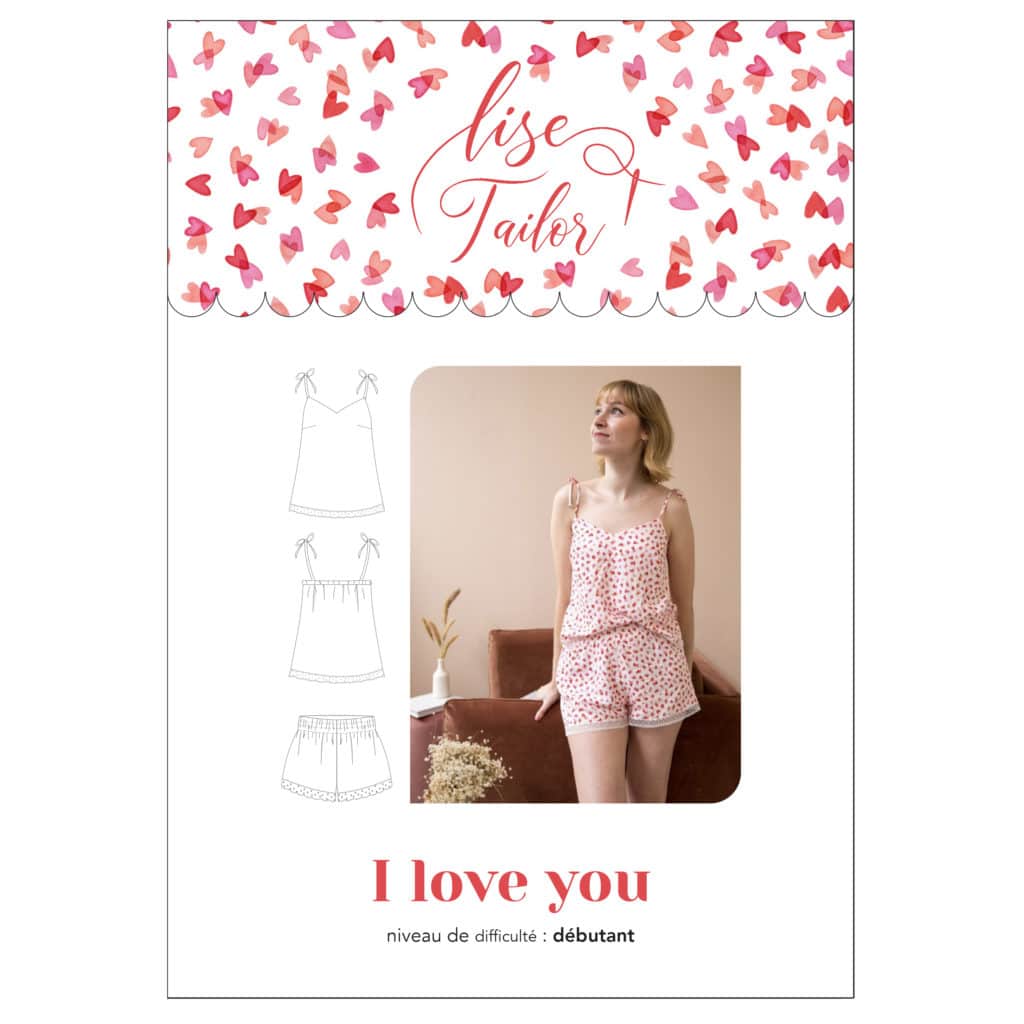 Our pattern is now available per unit
a detailed booklet providing a simple and pragmatic step-by-step, illustrated guide
a full size pattern (from size 34 to 48)
all the above in a custom designed envelope with adorable scalop finish.
Let's have a pleated skirt !
You dream of a pleated skirt for spring ? You're right! It-skirt last summer you'll see it everywhere this season again! Romantic or casual style, it could be perfect if pleated fabric was not so hard to find or to sew…
A pleated skirt ready to sew, stressless and with confidence? Lise Tailor did it for you. And as we like to do things well, the belt is interfaced, the hem and the stitching to maintain pleats in place already done. What else? Some explanations to shorten the skirt? You have it with all the tips for a very neat finishing.
Our sewing kits are back with the Harmonie motif:
Double zip toiletry bag
Our zipped pouches
One could not end this presentation without focusing on our brand new pin's: An adorable daisy with a glittering heart that will highlight any jacket or sweater, making you even more radiant!