Imagining a range of patterns for adults is really a pleasant thing to do, and so is designing a capsule collection for kids.
Such a challenge thinking about shades that will suit girls and boys at the same time, colours that will be perfect for baby jumpsuits or playgrounds friendly. Indeed, we have let creativity express herself and here pops our brand new collection.
Marcus & Lily sports a very figurative design with two adorable characters: a rabbit and a koala. What could be cuter than these two gourmand tiny pets? In little sketches, they walk around in a soft and lightly retro universe. With a hint of green for the natural touch, pastel shades for the light and a high-quality jersey fabric, softness and comfort are guaranteed!
Rather different but also charming, In bloom is a plain and vegetal pattern. An explosion of wild flowers, an abundant nature on a tender green background. Like randomly sprinkled, foliage and petals are swirling, echoing the spring's arrival. Small touches of white and ochre are mixing with shades of pink for a fresh and sparkling rendering.
Printed on an organic cotton, wrinkle resistant, our jersey fabric is both stable and easy to sew. Perfect for babysuits, rompers or kids sleepsuits, it will suits dresses, tees or pants the same way. The pretty palette of this collection will also enable you to add a touch of fancy to pockets or to their favourite hoodie's lining.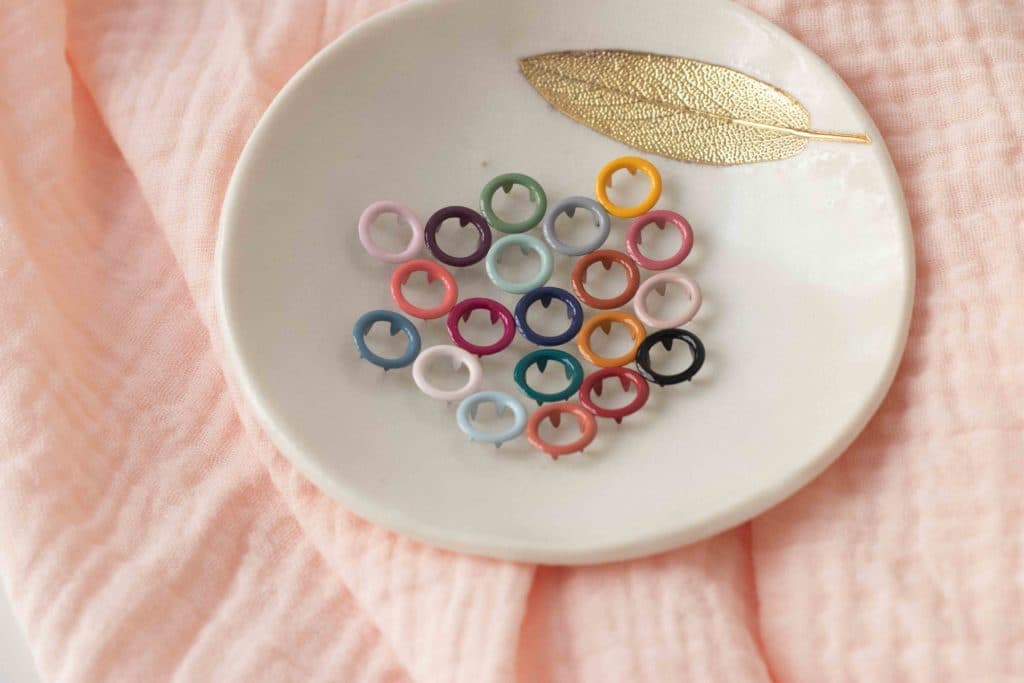 As creating is also caring of the details that will make your creation unique, we propose, to accompany our jersey fabrics, a collection of adapted snap-buttons. Available in 20 colours, no doubt you will find what you look for, to play on the contrasts or to personalize your project.
This capsule is completed by 2 pins: the adorable Lily koala and a purified style dove. They will delicately enhance spring jackets or pouches.
Among the values we believe in, transfer of knowledge is on top. That is why we have created a sewing kit that could be a four-hands project but with a kid that is completely part of it!
The sewing kit we propose in this capsule will enable children to sew their own string bag inspired by the Marcus & Lily theme. A particular attention was given to pedagogy so that this sewing moment will be placed under the sign of sharing and know-how.
Straight stitching, pretty finishing and a cute design will help your kid to spot back and front but will also encourage self-confidence, learning of patience and autonomy. A true moment of adutl/child complicity tinted with benevolence to offer the young ones the proudness to wear their very own creation.
And still in our kits range, our best-seller large zipper pouch, this time in a declination of the Marcus & Lilytheme.
As usual with our kits, fabrics are precut and all the supplies to sew your your project are included.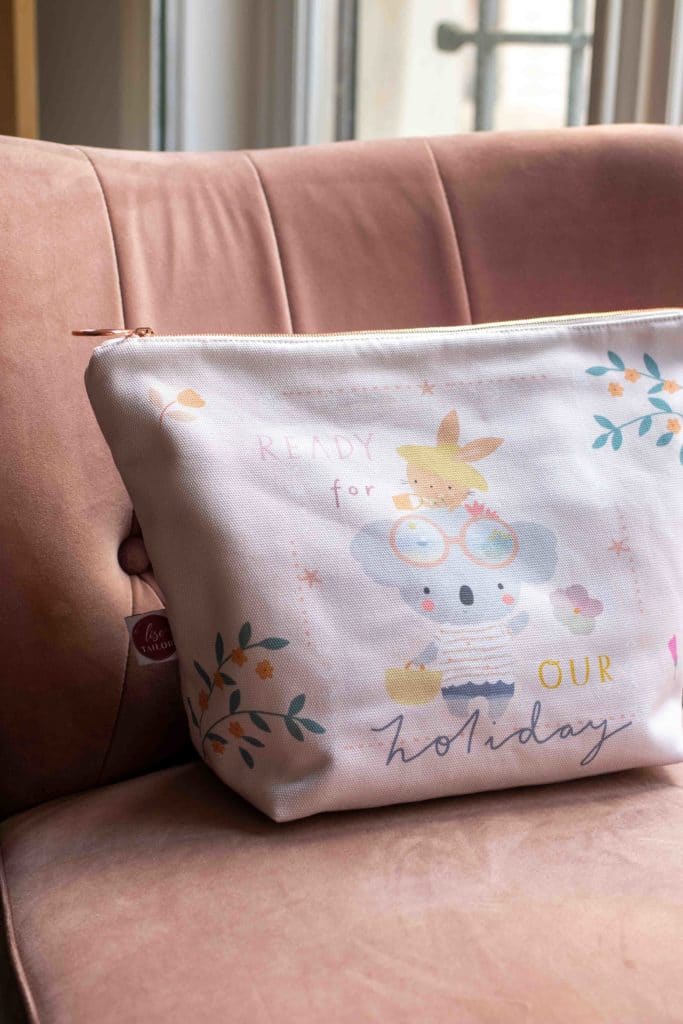 LAUNCH ON SATURDAY THE 10TH OF APRIL