THE NEWS …
Our Fall collection was finally unveiled and we rushed to prepare your orders. We thank you very much for your enthusiasm, your kind words which encourage us. You already have lots of ideas to sublimate our fabrics and we are in a hurry to see your creations!
For the Lyonnais and those passing through, we were delighted to welcome you to the showroom and to chat with you … There will still be plenty of opportunities to exchange here in our creative cocoon … The next date is already this Saturday, October 2nd for a new launch! 😉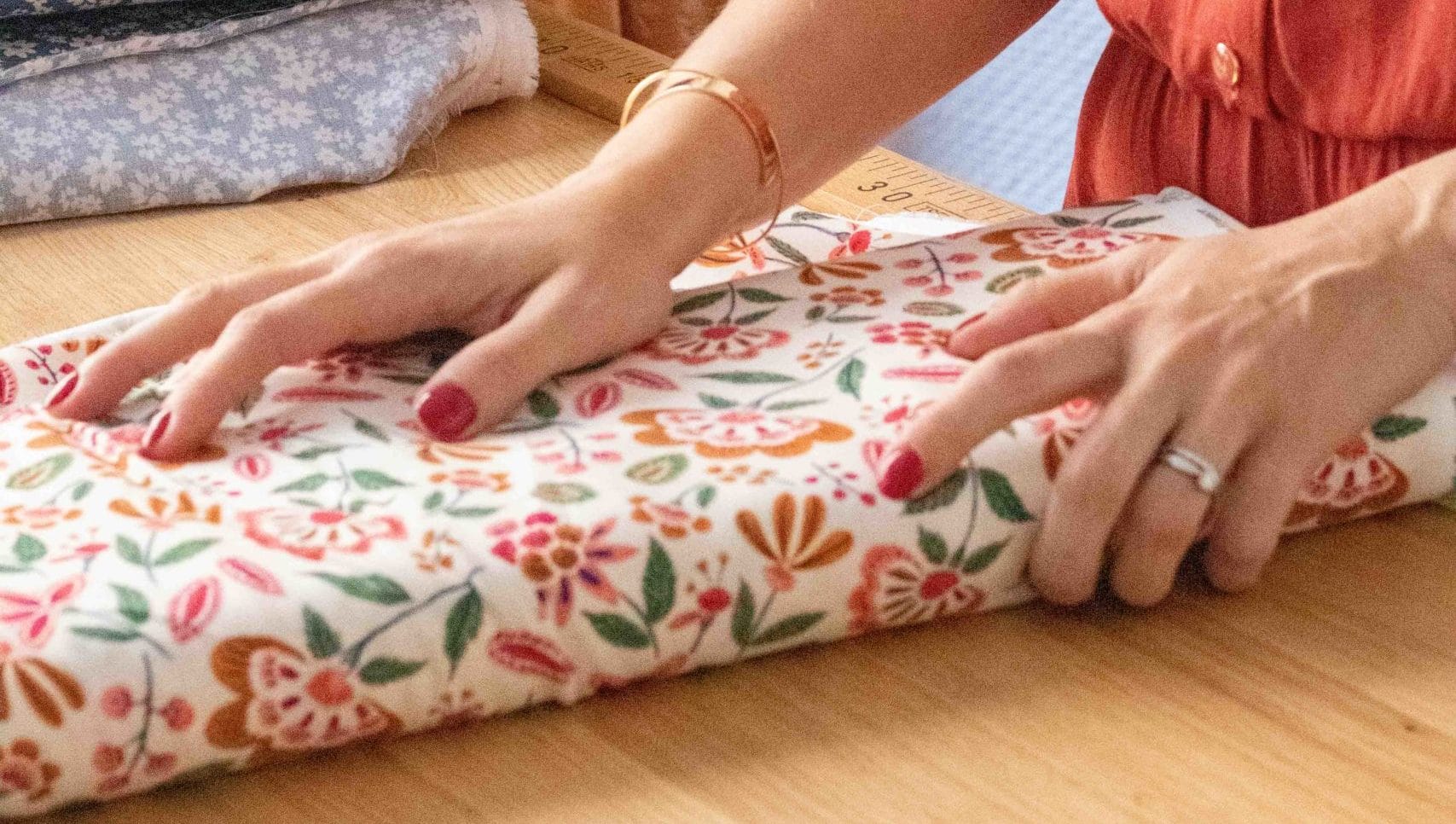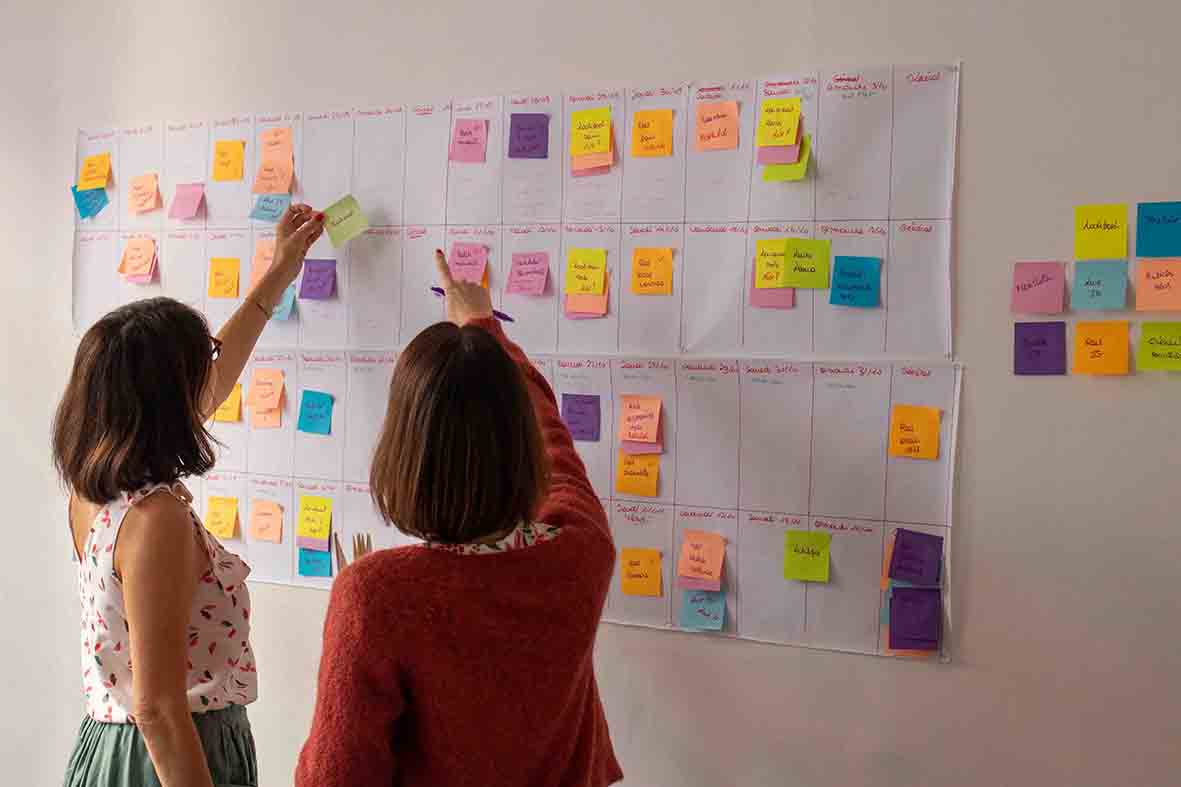 We get organized …
Even if the orders kept us busy, we also made progress on a lot of projects !!! We have so many beautiful things to share with you that we decided to organize all our ideas a little better with post-it notes (pink, mint, sky blue … we are at Lise Tailor's place anyway) and to unwinding paper … a real back-to-school atmosphere reigned in the workshop!
THEIR SEWING PATTERN, OUR FABRICS …
Zoom on our favorite designer: Petits D'om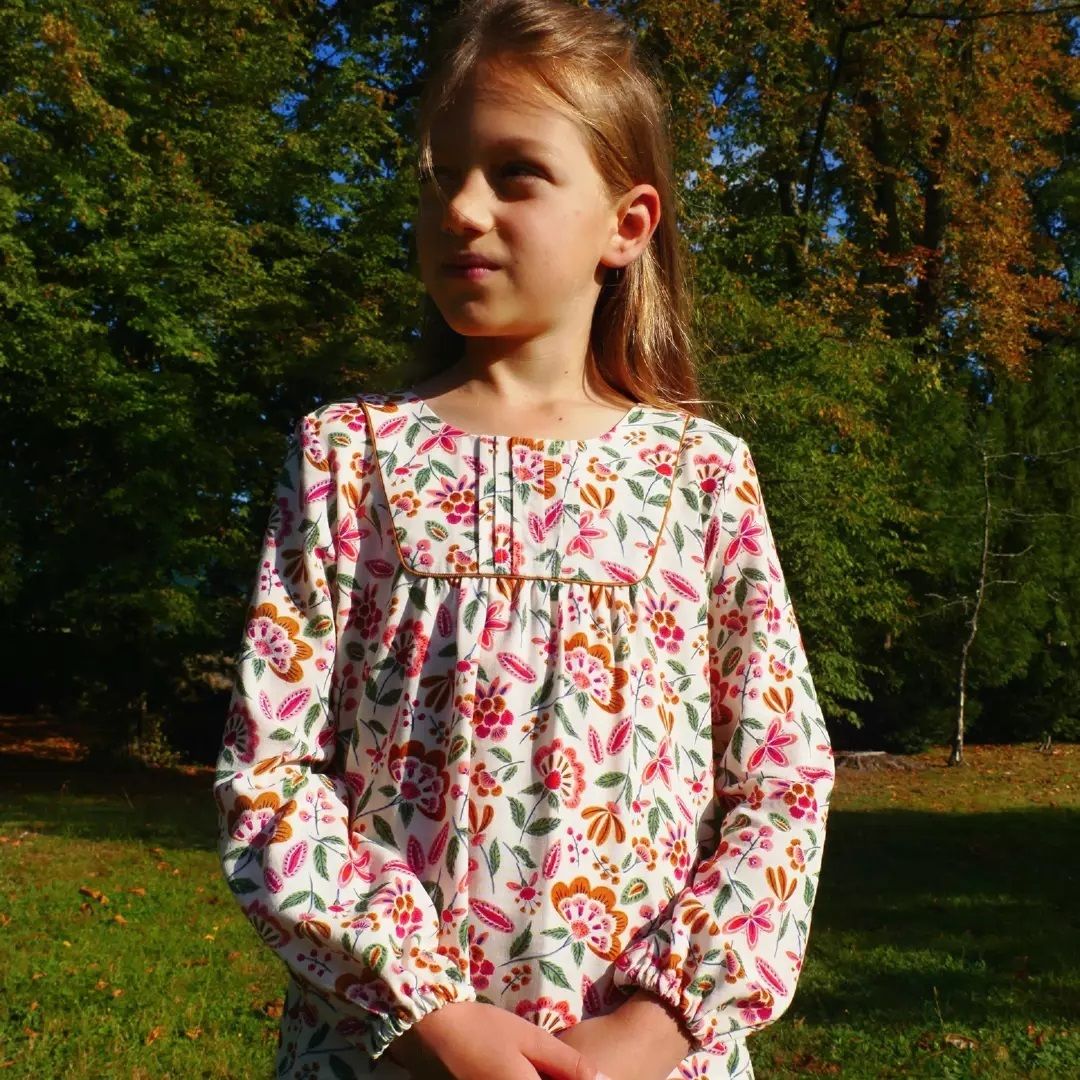 Petits D'om
We love this pattern for little girls from 2 to 16 years old with a very pretty shirt front that offers lots of creative possibilities (pleats, piping, lace …). It's not always easy to have long sleeves that fall perfectly on children, Petits D'om's solution: elasticize them!
Petits D'om
This shorts pattern for little girls from 2 to 16 years old is a real gem. You can really play with the yokes to recall the top and so create a complete matching outfit. Here we find Olga viscose on the belt and on the pockets. Fall or summer, these shorts will be perfect in any season.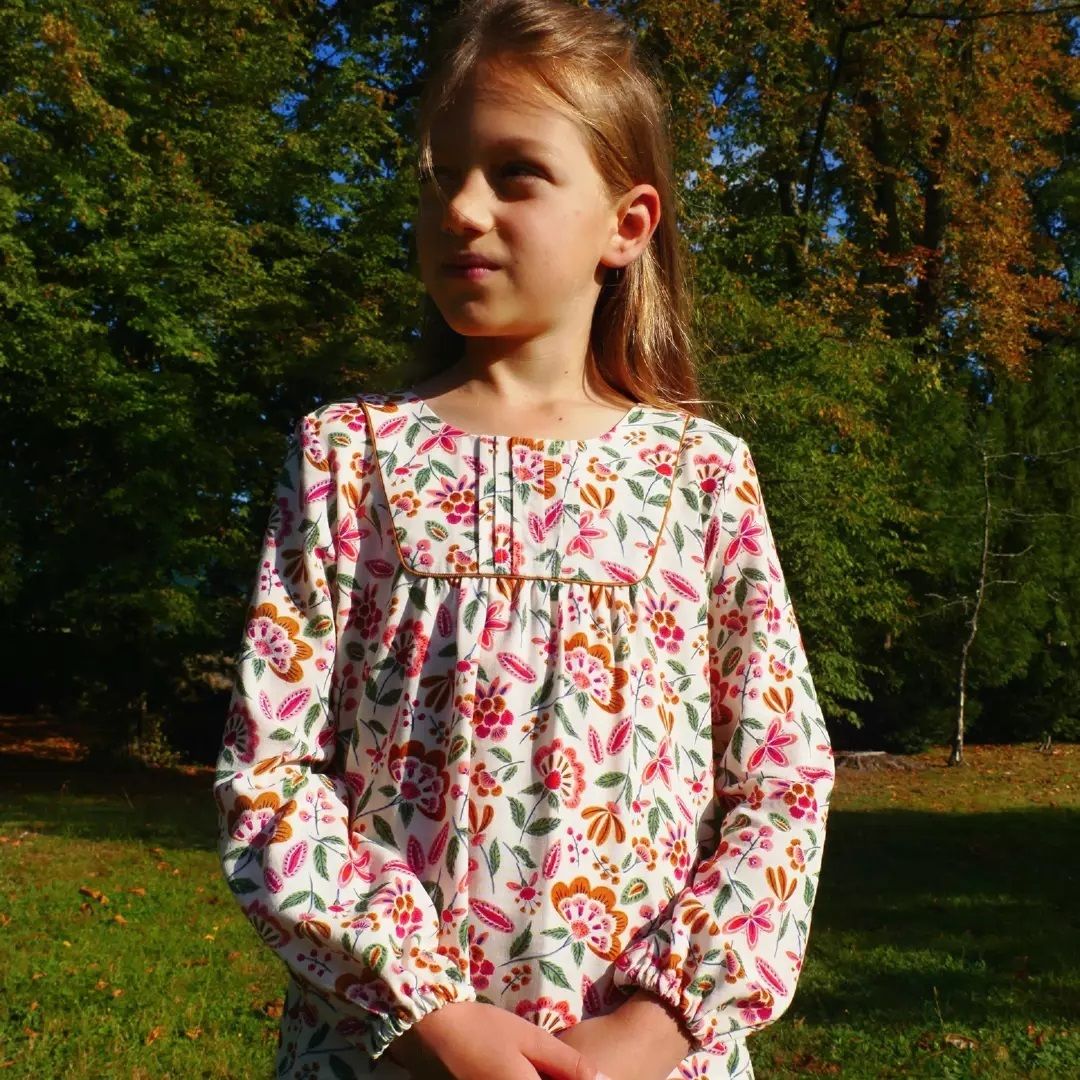 Petits D'om
Blouse Obélie en viscose Olga
On adore ce patron pour les petits filles de 2 à 16 ans avec un très jolie plastron qui offre pleins de possibilités créatives (plis, passepoil, appliqué de dentelle …)
Petits D'om
Ce patron de short pour les petits filles de 2 à 16 ans est une vraie pépite. On peut vraiment jouer avec les empiècements pour faire le rappel du haut et créer ainsi une tenue complète assortie. Ici on retrouve la viscose Olga à la ceinture et sur les poches. Version automne ou été, ce short sera parfait en toute saison.
You believe us if we tell you that this week we have already taken pictures of part of the spring and summer collection !!!
We also took pictures of the new products that arrive very quickly at Lise Tailor … a little hint: it's soft, comfortable and well known (even fully mastered) by Lise P.
Do you have any idea what to expect?
Leave us your intuition in the comments …
See you soon ! We wish you a nice day!