After months of work, we were finally able to reveal the fall collection that we have been working on for a long time since the last launch this summer and even before…. because yes everything is prepared very early on.
We can say that this collection gave us a hard time and it is not for lack of wanting to anticipate so that everything is perfect on time. Today we wanted to tell you the story of Comete viscose and take you behind the scenes of our creative process.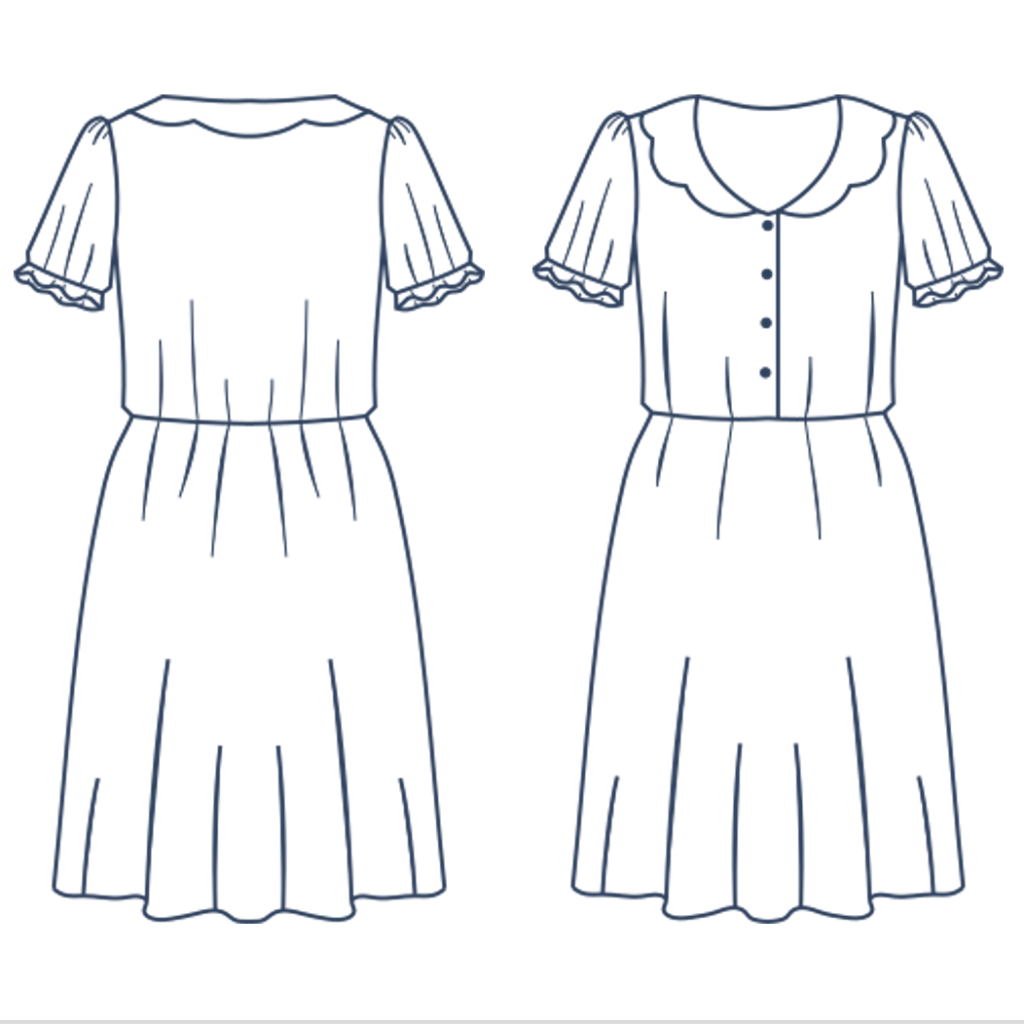 It all started with the dress pattern that we had already designed and planned to launch in September 2021. Between us, we called it Festons in reference to this pretty feminine collar that we adore.
Lise P. took advantage of the spring "holidays" (with big quotes) to sew the first prototype of this pattern. Before printing a pattern, we sew and re-sew several prototypes. A pattern only comes out if we are convinced of its quality and that goes through many verifications … but this is another story that we could also tell you … but let's go back to the birth of this Comet fabric.
With the sewn-in model, we were all convinced even though there were still lots of adjustments to be made to meet our rigorous criteria. The only big problem … the neckband!
It was completely invisible with the Olympe fabric that we had planned to go with. I should perhaps have specified it, for those who had not yet noticed, but each pattern that we take out (already the 4th!) corresponds to a particular fabric whose pattern appears on our pretty pouch (with festons like the neckband ; you are starting to know our tastes).
So, big questioning, what to do????
Remove collar details?

Impossible is what characterizes the dress!

Choose a plain fabric?

No we would lose Lise Tailor's DNA and what would we put on our pattern pockets ?!

Abandon the Olympe fabric?

Unthinkable we have already selected this pattern and loved the colorization we had done.