Launching of the Lise Tailor wool
Today we are unveiling the surprise we have been working on for a long time. It is with a heart full of emotions (and excitement) that we are launching our Lise Tailor wool collection.
Soft balls of wool with pretty scalloped labels, everything has been designed to be in line with the brand's continuity. Launching : Saturday the 2th of October
The great comeback of knitting
Lise P. can finally get together her two passions: sewing and knitting. It is a real pleasure and even a dream (let's not be afraid of words) to be able to offer quality products from her two favourite hobbies. If Lise has been sewing for 10 years, she has been knitting for over 20 years. It was at her grandmother's side that she started her first rows. So this launch means a lot to her : it's a tribute to her childhood. Lise Tailor started out as a blog with a focus on knitting, which led to her becoming the author of the bestseller "Je me mets au tricot". Lise enjoyed sharing with the knitting community so much that she reluctantly abandoned it recently in favour of fabrics and sewing. Lise D. took up knitting a few months ago and Céline was already knitting, proof that the world of sewing is never far from that of knitting. Lise had in mind for a long time to offer quality yarns made in France. It took a little patience and waiting for the company to grow to take up this challenge. It is now a reality with our yarns dyed and spun in France !
MERINOS & MOHAIR
Lise Tailor wools are made up of 2 bases :
Mohair Lace
and Merinos Fingering
Knitted alone or together, our yarns can be used to make the lace, fingering or DK patterns proposed by the designers and thus vary the final result. You can easily take care of your knitwear with the machine wash (wool programme, 20 degrees recommended, 30 degrees max, very soft spinning).

MERINOS & MOHAIR
Les laines Lise Tailor se composent de 2 bases :
Mohair Lace
et Mérinos Fingering
Tricotés seuls ou ensemble, nos fils permettent de réaliser les modèles en lace, fingering ou DK proposés par les designeuses et ainsi varier le rendu obtenu. Vous pourrez facilement prendre soin de vos tricots avec le lavage en machine possible (programme laine, 20 degrés conseillés, 30 degrés max, essorage tout doux).
Merinos Fingering
Composition : 100% Merino wool
Ball : 50 g – 200 m
Made in France
Machine washable (30°)
Price : 8€
Mohair Lace
Composition : 70% Kid Mohair & 30% Polyamide
Weight : 25 g – 250 m
Made in France
Machine washable (30°)
Price : 9€

These 2 yarn bases are available in 6 shades in our colours :
Verbena, Nude, Old Rose, Storm, Navy blue and Terracotta.
They have been specially designed to match our range of buttons and also our precious fabrics. We love the colour harmonies, so you can wear your waistcoats over your pretty sewing kits for a 100% homemade look – 100% pride.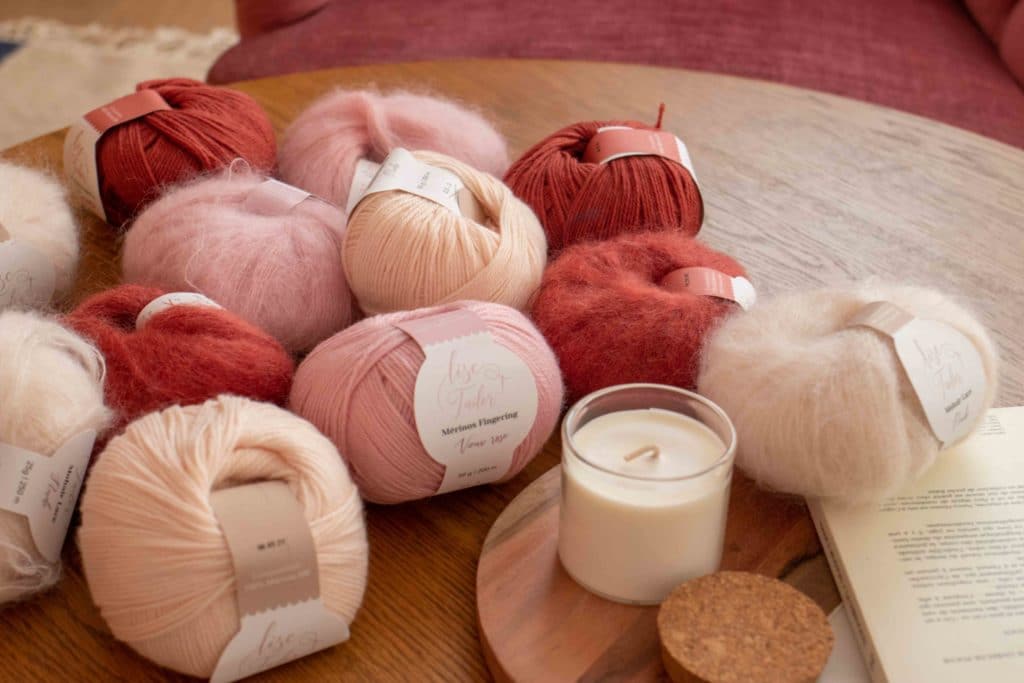 CREATIONs WITH THE Lise Tailor WOOL
novelties
OUR LOVELY KNITWEAR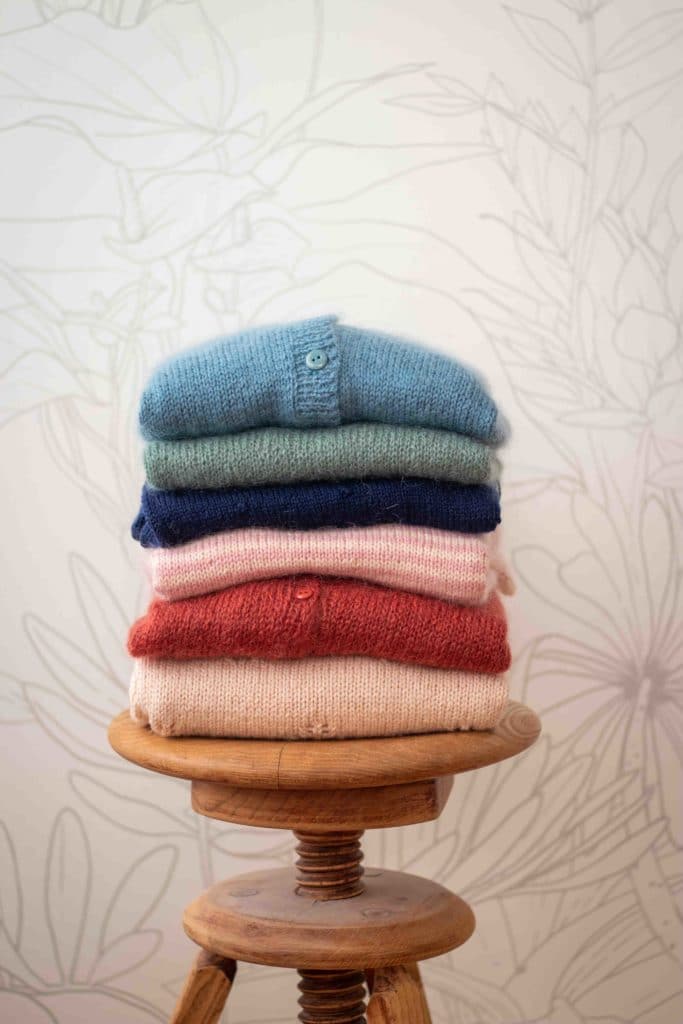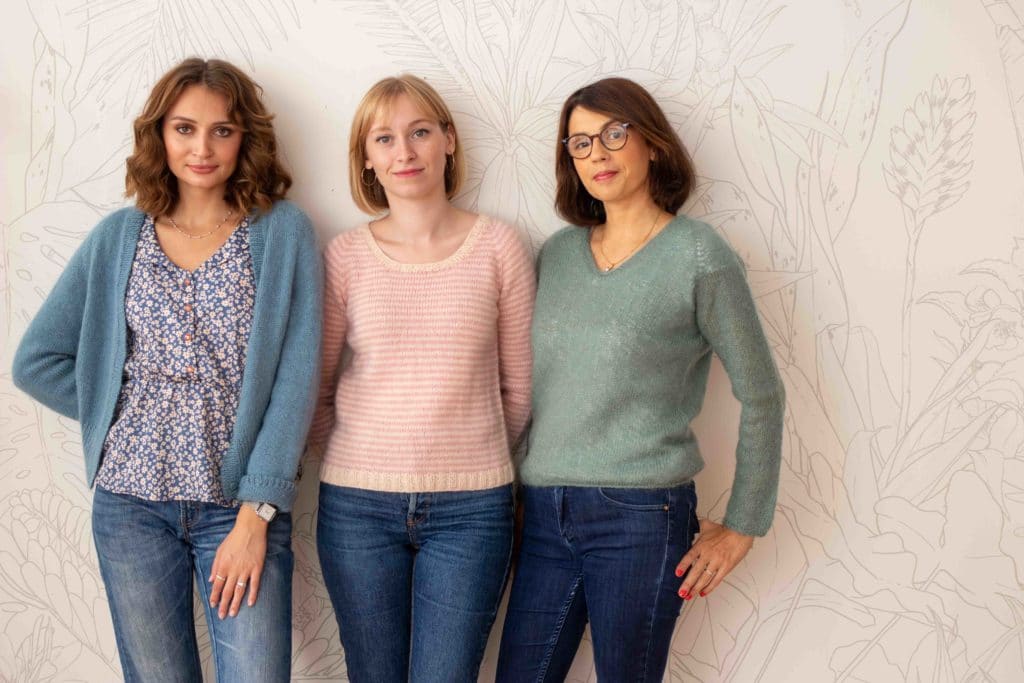 We hope you enjoy this new product range and we are looking forward to see your knitwear !