THE NEWS …
Our big surprise of the fall was finally unveiled and we hastened to prepare your orders. For this launch, we were helped by @happysweetpeachfactory, @stepheknits et @_emi_lys_ to knit the pretty pullover and cardigans that we have presented to you. No secrecy between us, we would not have had time to knit everything to be ready on time.
We are so happy to reconnect with the knitting community, dear to the heart of Lise P. We thank all the people who made the detour to come to the showroom to see our wools and our fabrics during their visit to Lyon for the Knit Eat which was a real success!
If we go back in time, it has been over a year since Lise started looking for quality wool spun and dyed in France. Today it's done and we can't wait to see you knitting them on fall evenings!
Lise D. and Céline also knit and we are committed to offering you new and interesting content on the subject. There is no shortage of ideas to share our passion with you.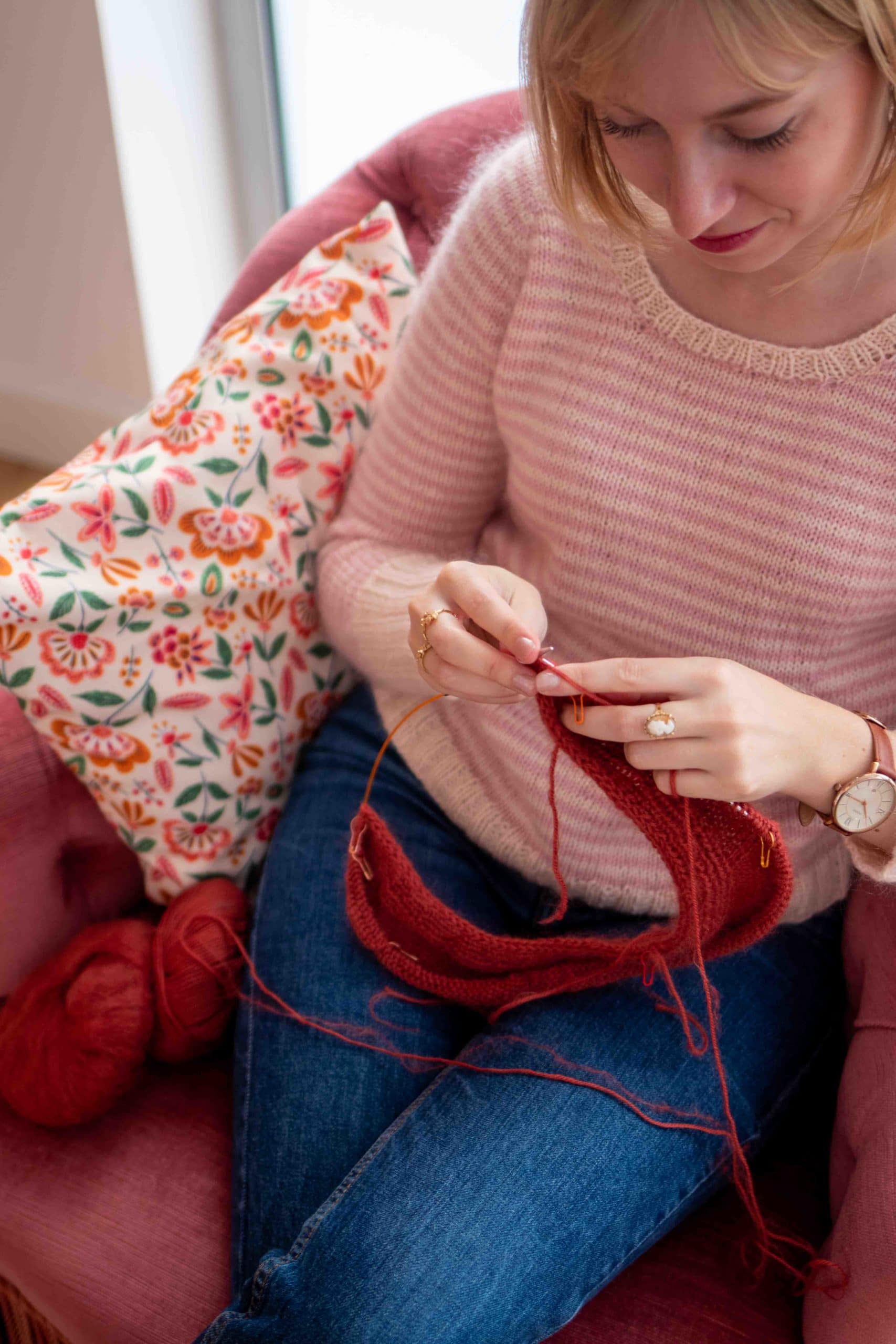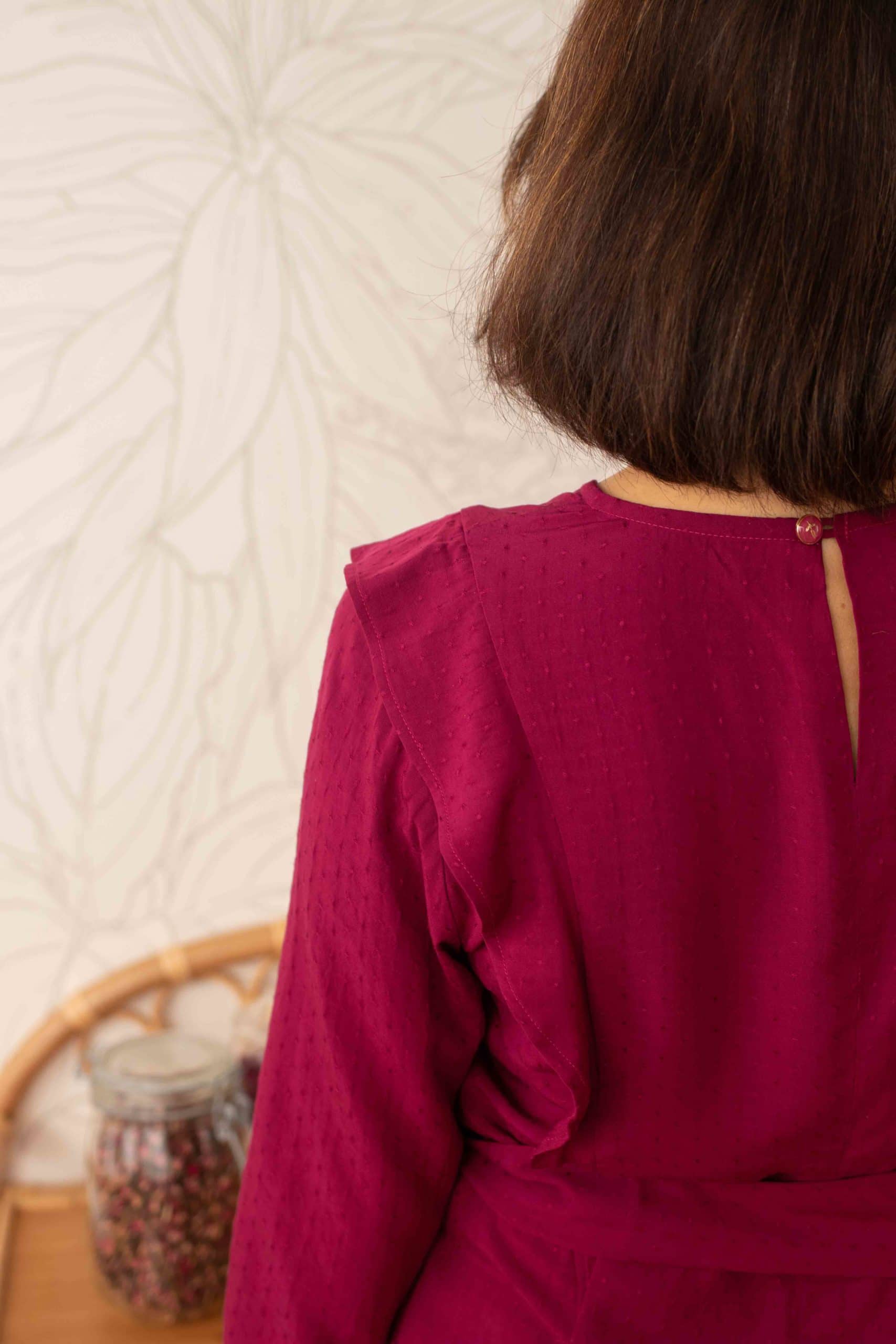 Surprise after surprise …
Behind the scenes, we are in the process of preparing the rest of the fall collection … Photos, sewing, technical drawings, product sheets and communication punctuate our days. In September, we unveiled 2 printed viscoses, 1 cotton satin, 2 jerseys, the Comète sewing pattern, the Frimas sewing pattern … but that was not all!

What do you think is in the works?! Answer in your mailbox on Wednesday October the 13th, 2021.
De surprise en surprise …
En coulisses, nous sommes en pleine préparation de la suite de la collection automne … Photos, couture, dessins techniques, fiches produits et communications rythment nos journées. Nous vous avons dévoilé au mois de septembre 2 viscoses imprimées, 1 satin de coton, 2 jerseys, le patron Comète, le patron Frimas … mais ce n'était pas tout !
A votre avis, qu'est-ce qui se prépare ?!
Réponse dans votre boîte mail le mercredi 13 octobre 2021.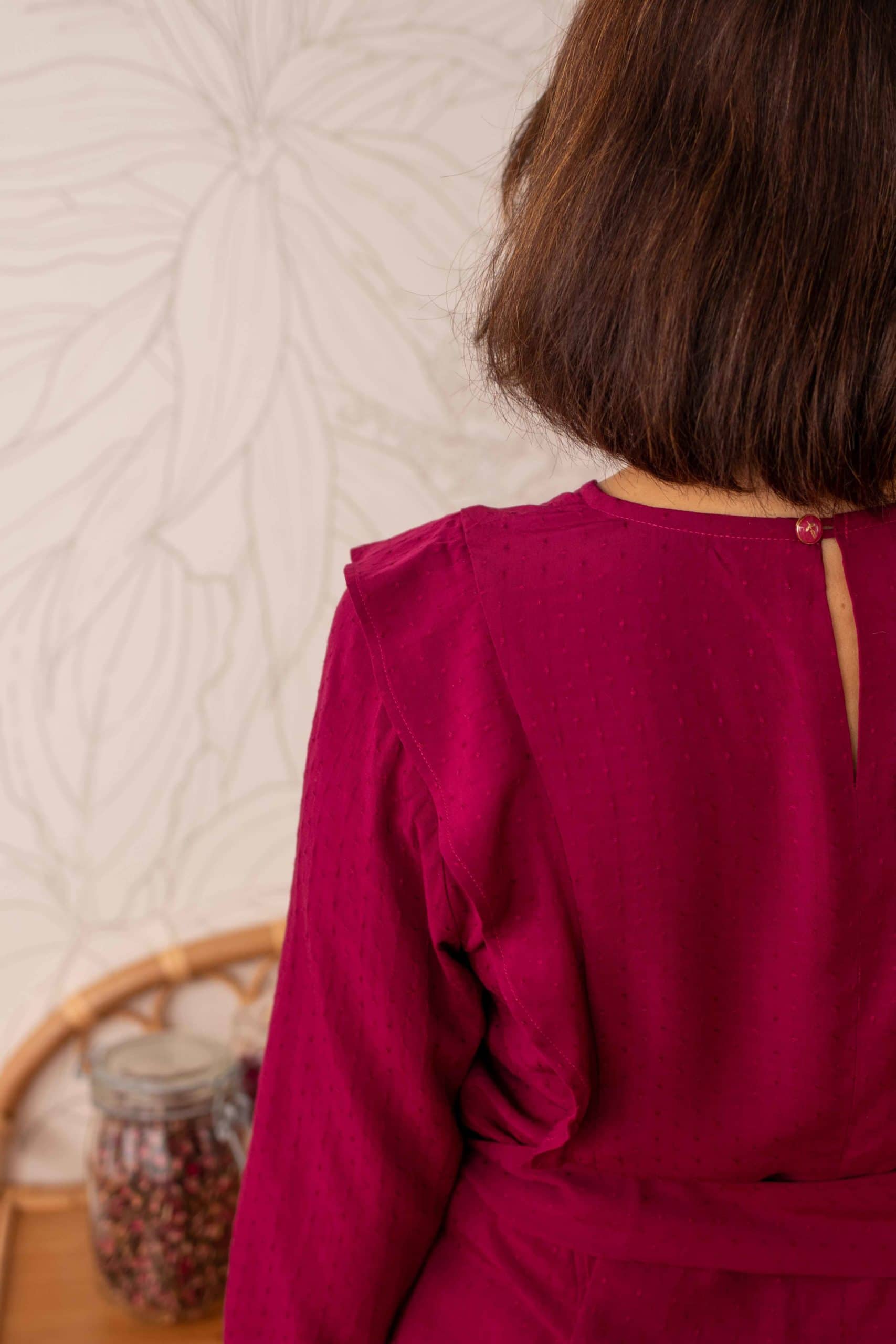 THEIR SEWING PATTERN, OUR FABRICS …
Zoom on our favorite designer: Apolline Patterns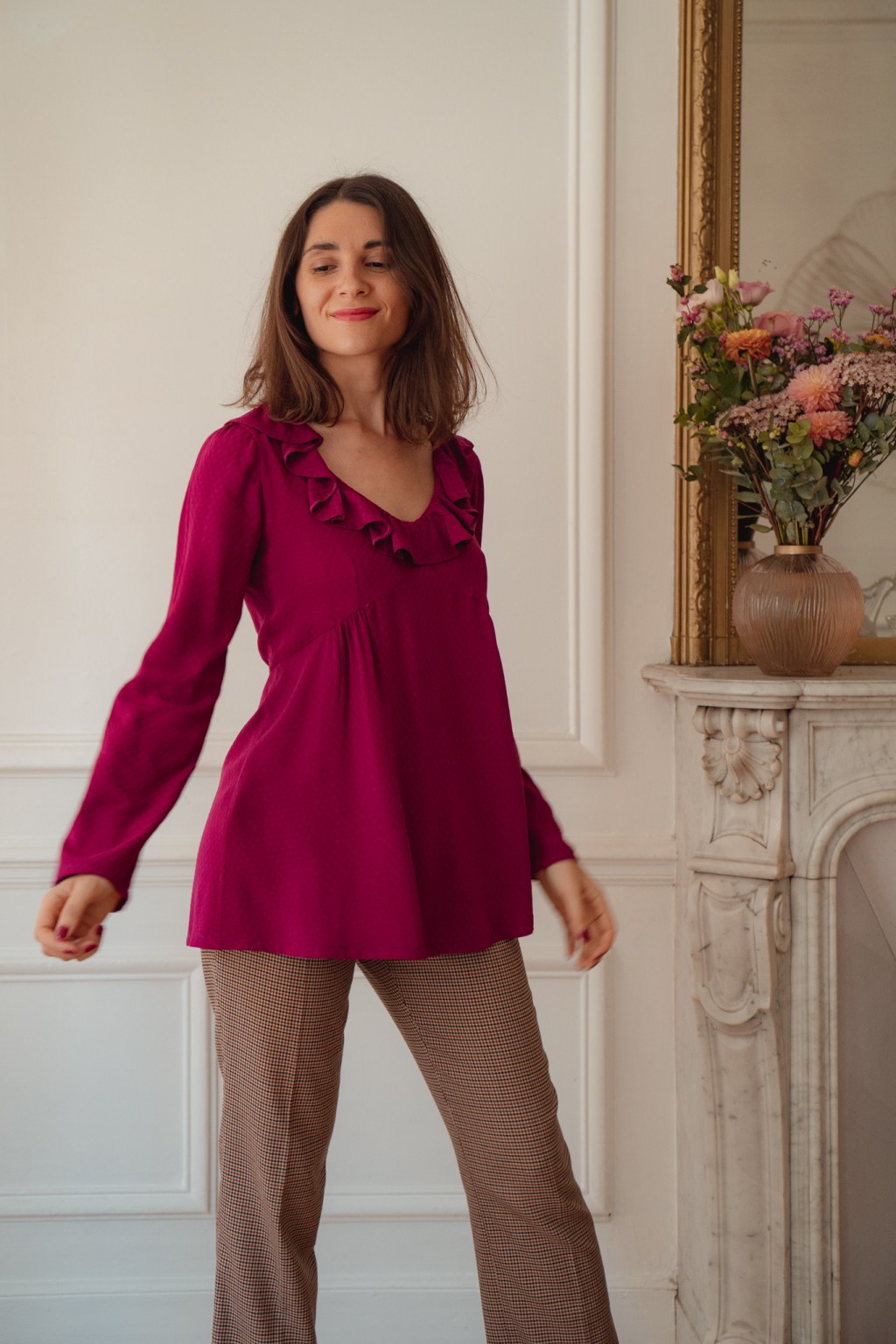 Apolline Patterns
BBlouse ou dress Giulia en viscose Delicate raspberry
This viscose still exists in Blush ou Honey (low prices)
The good idea of this sewing pattern is that it is compatible baby bump. A romantic model with its pretty ruffle at the neckline that dresses you up with nothing. Giulia is a reminder of Estelle's Italian influences.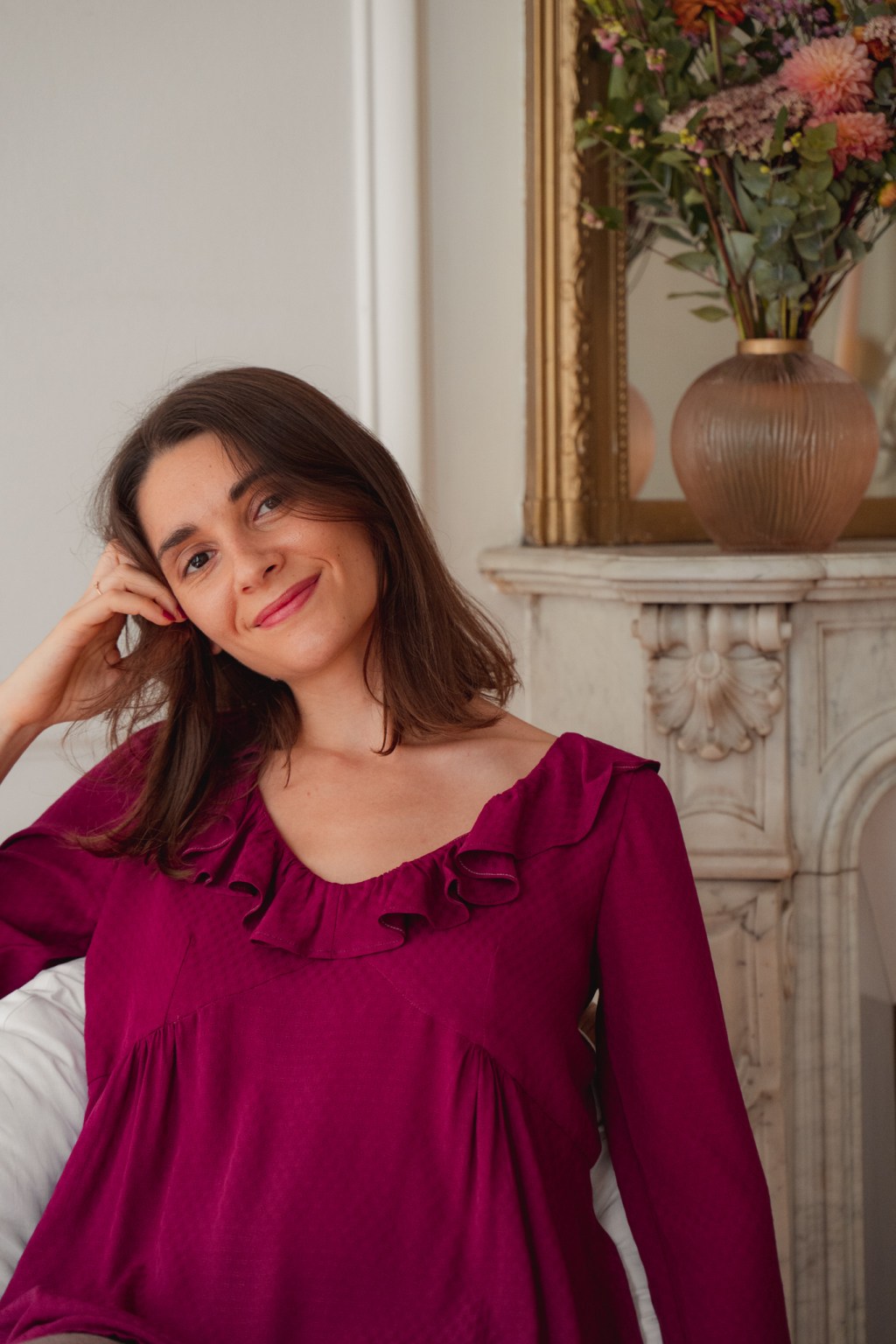 Apolline Patterns
Blouse ou Robe Giulia en viscose Délicate Framboise
Cette viscose existe encore en Blush ou Ochre (petits prix)
On adore ce tout nouveau patron de la collection automne-hiver d'Estelle ! Version blouse ou robe, un modèle dans lequel on se sent bien et en plus il est facile à coudre !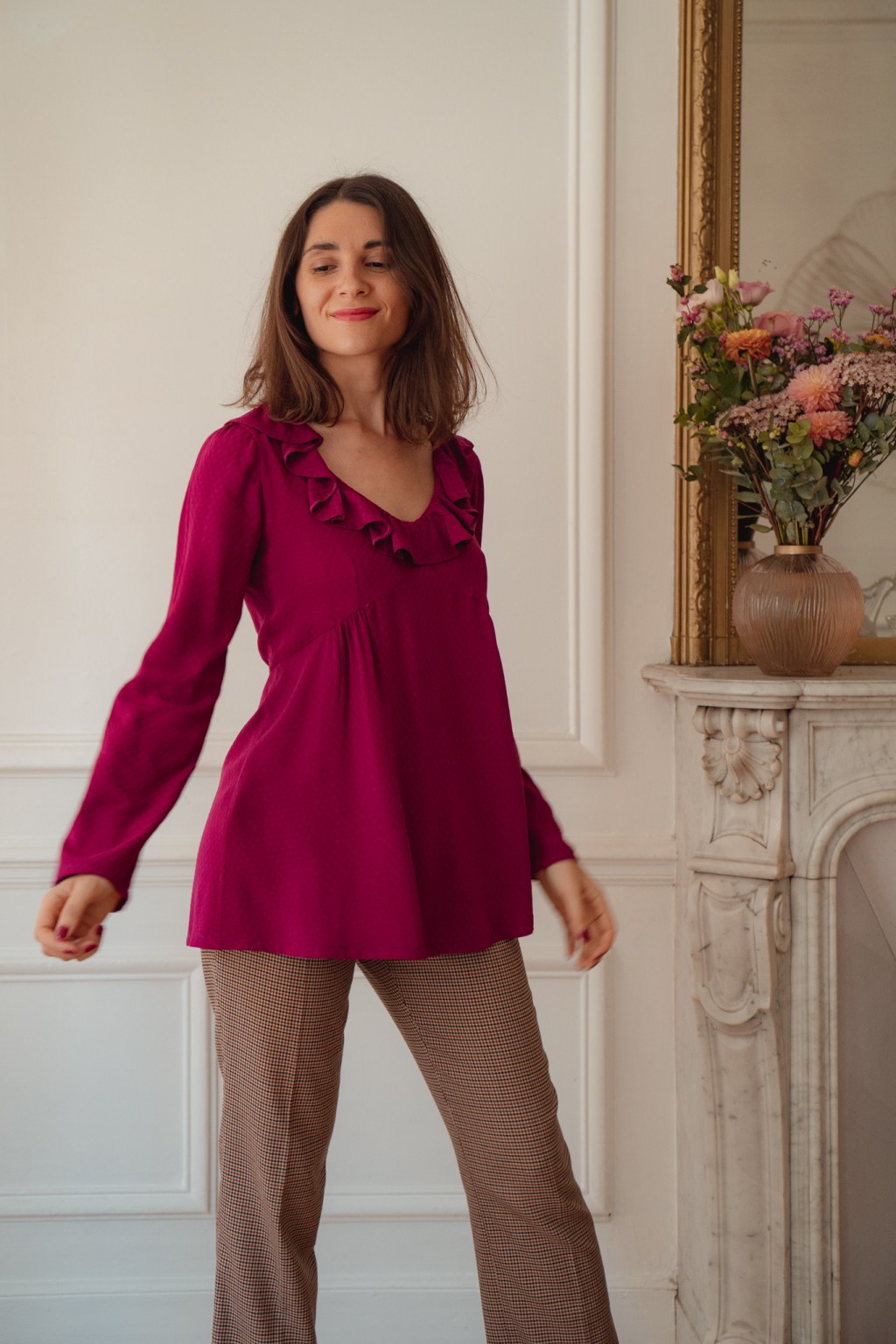 Apolline Patterns
Blouse ou Robe Giulia en viscose Délicate Framboise
Cette viscose existe encore en Blush ou Ochre (petits prix)
La bonne idée de ce patron est qu'il est baby-bump compatible. Un modèle romantique avec son joli volant à l'encolure qui vous habille d'un rien. Giulia est un rappel des influences italiennes d'Estelle.
Meet @PetiteBiche_Rose
at the showroom
Laura gives us the pleasure to come to our store for the launch of her wonderful book. With this encyclopedia, discover 200 knitting stitches with all different effects. We were a fan of his #jeudilespetitspoints, so it's a huge honor to welcome him.
Come on Saturday, October 16th to meet her in Lyon and leave with our yarns to test these pretty stitches!
Leave us your impressions in the comments …
See you soon! We wish you a nice day!