Winter is getting ready at Lise Tailor 
and it will be even more

eco-friendly

!
Winter is getting ready at Lise Tailor!
and it will be even more

eco-friendly

!
Responsible,
Durable,
Ethics,
Local,
Ecological …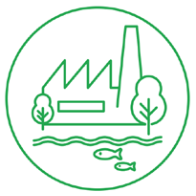 After our GOTS jersey, the winter 2021 collection
launches our labeled printed viscose
LENZING™ ECOVERO™ and certified STeP by OEKO-TEX®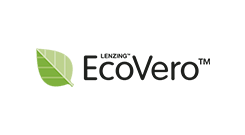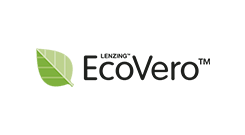 Because we want to be proud of all our fabrics that bear our name, we wanted a strong ecological commitment. The many innovations in the textile market allow us to offer EcoVero® viscose, more responsible, which requires less water and aggressive products.
Because saving the planet is everyone's business, we are offering this fabric at the same price, no increase for fashion accessible to all!
5 new fabrics:
1 new Pattern :
2 pin's and one needle minders
Happy discovery!
Release date: Saturday the 6th of November
With Herbier, Lise Tailor creates her first shirt pattern, an essential basic in anywardrobe. Completely reinvented, Herbier offers an ultra stylish look. A shirtwith a unique and feminine collar to draw a perfect neckline
The buttons slip into loops for an ultra chic finish. Its three-quarter length sleeves with wide cuffs allow you to highlight prettybracelets and assert your style. We love this pattern for all these new stitchingtechniques that we learn to create a unique garment.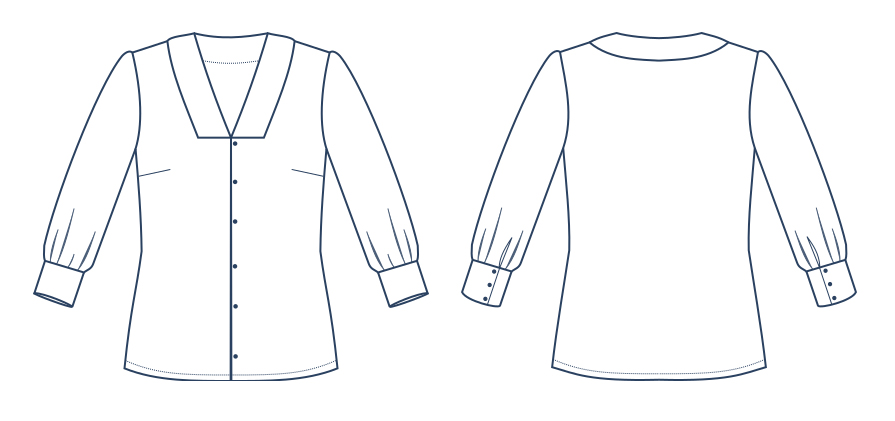 Meet Harmonie - organic jersey
The Harmonie motif, with which we created our first jersey, is back for winter on a navy-blue background. It lives up to its name with an eponymous composition of small bouquets of flowers in different shades of roses and ochre leaves.
A t-shirt, a bodysuit, a little girl's dress, an interior set, a birth trousseau, all projects are possible.
Meet Olympe - viscose Ecovero
With Olympe you will be a goddess at the top of her mountain, hair blowing in the wind admiring the waves of the Aegean Sea. This movement carries away the delicate beige flowers of lilac. The green background and these little red hints immediately take us to the heart of winter. A flower garden where the wind blows to make your pretty outfits spin. We like large clothing pieces the motif can be fully expressed.