How to match our wools with our fabrics?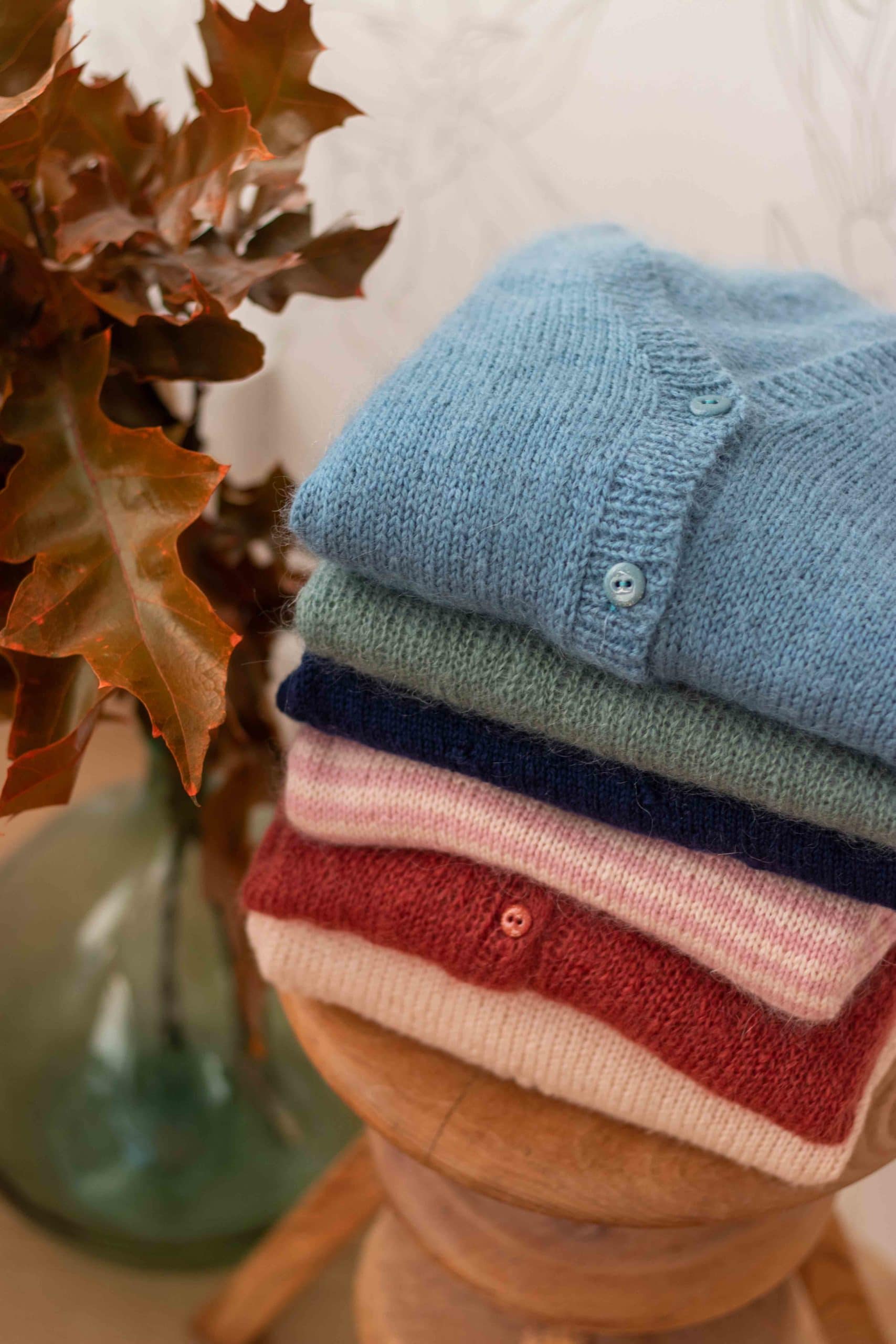 6 colours
and lots of possibilities
We had a lot of positive feedback on our article "our balls love our fabrics … in autumn", so we decided to offer you the winter version as well.
To help you in your creative choices, we indicate for each of our fabrics one or more wool colours depending on whether you prefer tone on tone, warm colours, cold colours, whether you wish to emphasize one colour or another, or if you want to bring luminosity or softness.
The principle of colorimetry can also help you choose one colour over another depending on your skin tone, hair colour and eyes. The main thing is to always choose what you like to feel beautiful!

Matriochka
Our magnificent viscose with slavic accents will match perfectly with our Orage colored yarns for the cold tone version and with the Terracotta color for the warm tone version! If you prefer to bring light, choose the Nude color which will take the lightest color of the flowers.
Discover
Olympe
If you are a fan of green like us, we recommend the Verbena color. Wool is a shade lighter than fabric but the harmony works great. The Nude color will perfectly recall the color of the lilac flowers that dot our viscose.
Discover
Herbier
Bring luminosity to your herbier viscose cousette with Nude colored yarns.
Discover
Mandarine
For your dress or blouse with our Mandarin viscose, our heart swings between Navy Blue and Nude colors. The navy blue takes the color of the small leaves as for the nude color it will take the background of viscose.
Discover
Harmonie
Our favorite is the Antique Pink colored wools that recall the color of the flowers of our delicate Harmony pattern. You can also choose the Nude color which refers to the lightest flowers or play the tone on tone with the wool color Navy Blue.
Discover
Review how to match fall fabrics to our wools in our article
We can't wait to see your associations !
Share your creations with #lisetailorwool and leave us a comment on your next project !