We dream of spring at Lise Tailor !
and it's still

eco-friendly

!
6 new fabrics:
4 viscoses
2 french terry – New material
3 new sewing patterns:
Janie – The jumpsuit
Easy Peasy – The T-shirt
Bliss – The skirt
3 new sewing kits
Happy discovery of new collection!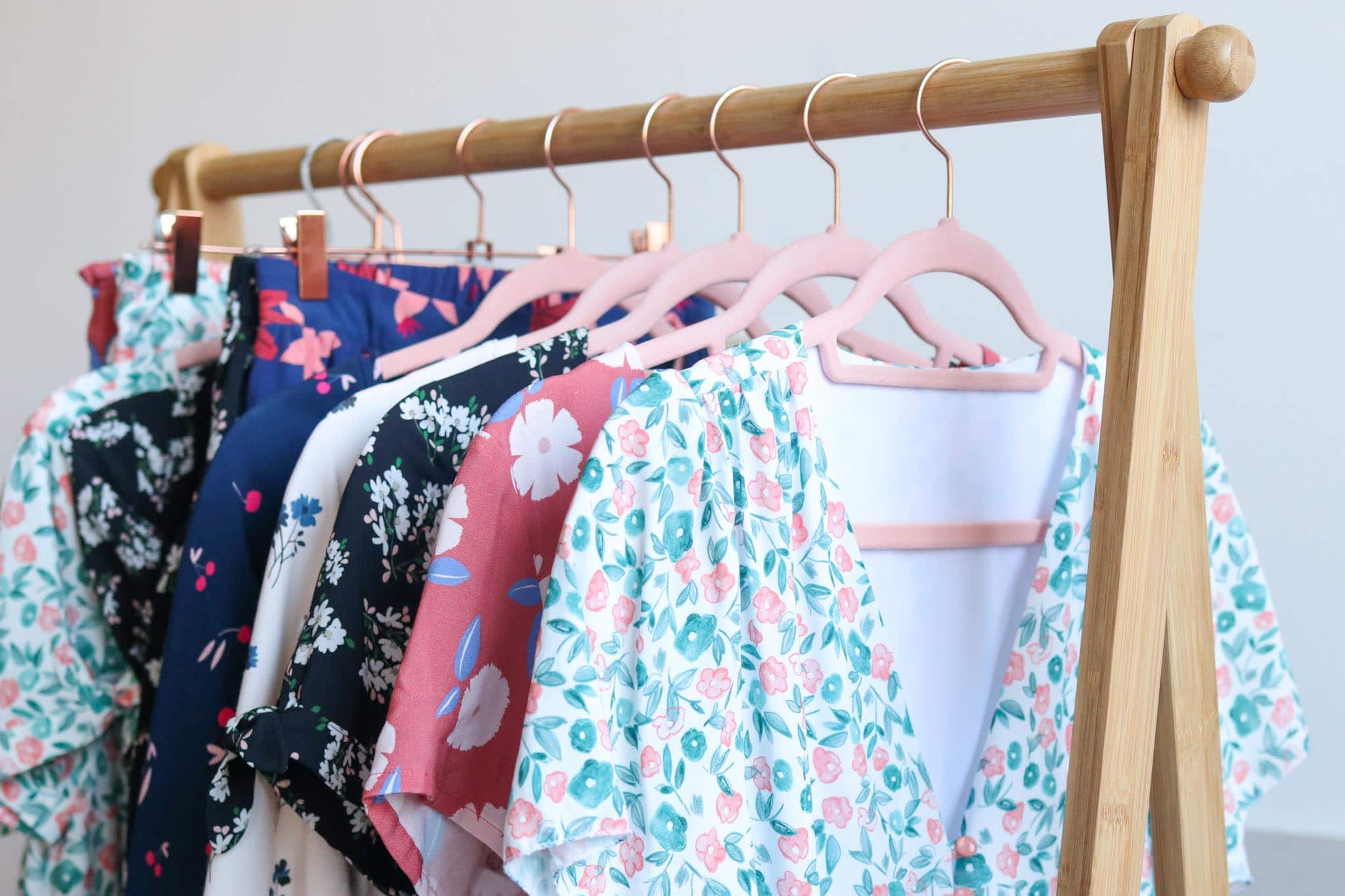 discover Janie - The jumpsuit
One step at a time, our collection of patterns grew and an important piece was still missing: the jumpsuit. Ideal for spring with its trouser version, you can sew the short version whilst the temperatures rise.
Janie is a modern, feminine and comfortable jumpsuit available with short or trouser lengths, with an elasticated waist and 3 sleeve options: cap sleeves, short sleeves or ruffled sleeves. It's easy to slip on from the bottom up thanks to its pretty V-neckline and buttoned center front. The trouser version has a 7/8 length to showcase pretty heeled espadrilles. Its flared legs ensure a comfortable and modern look.
A chic version for a girls night out or a relaxed version for the holidays, this jumpsuit is your ally in all circumstances.
The options of Janie jumpsuit:
7/8 pant version
short version
3 sleeve options: cap sleeves, short sleeves or ruffle sleeves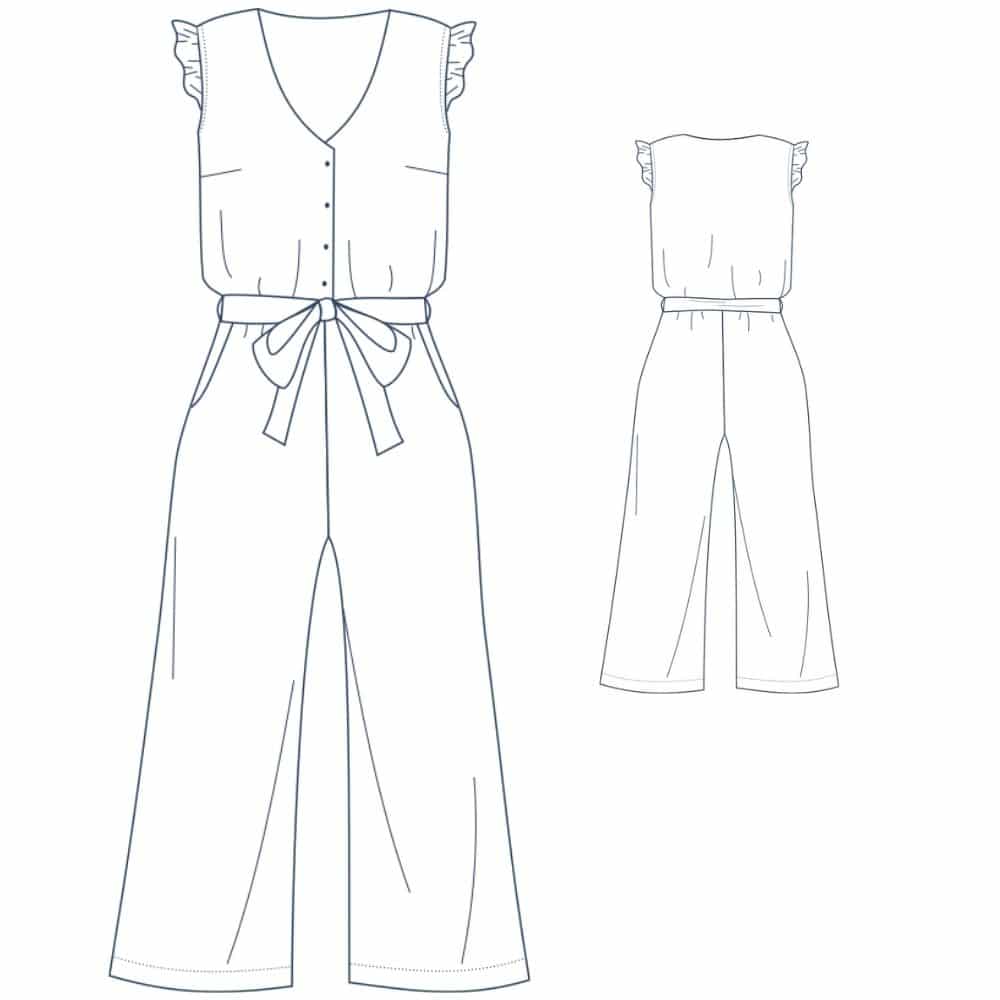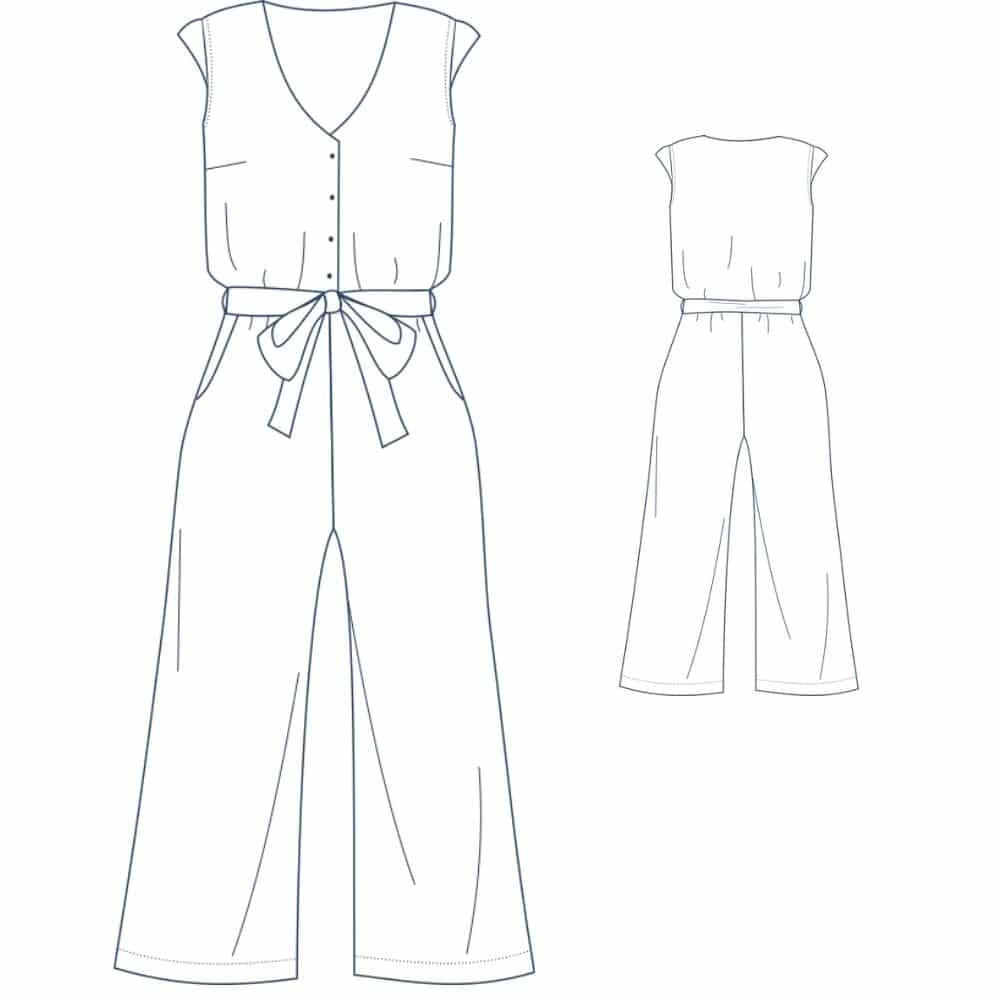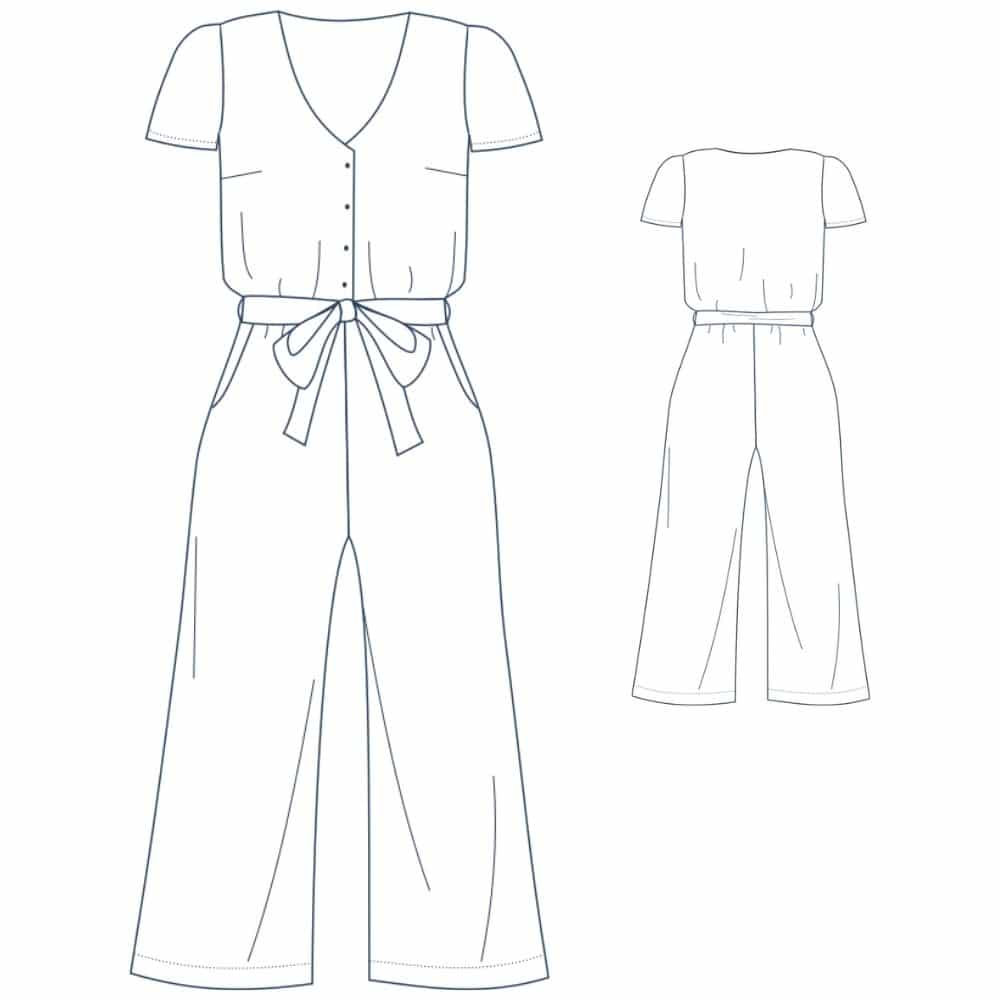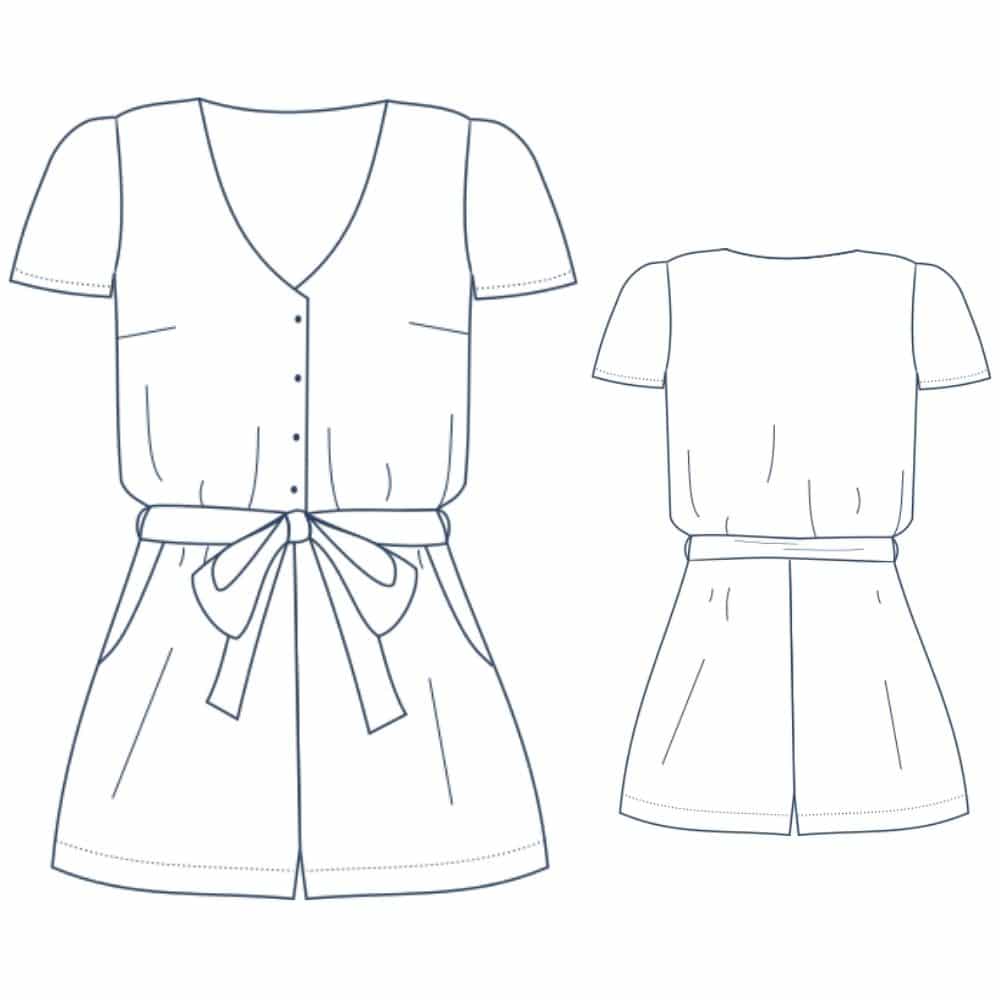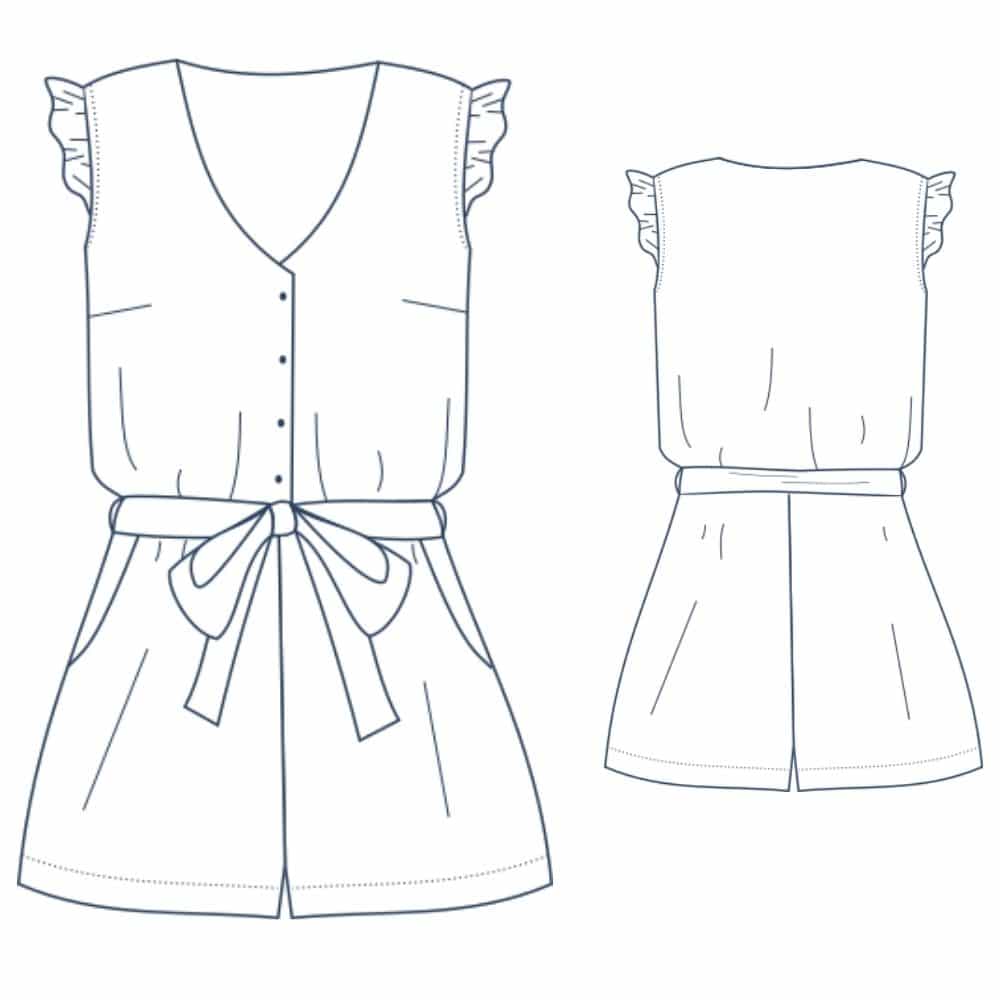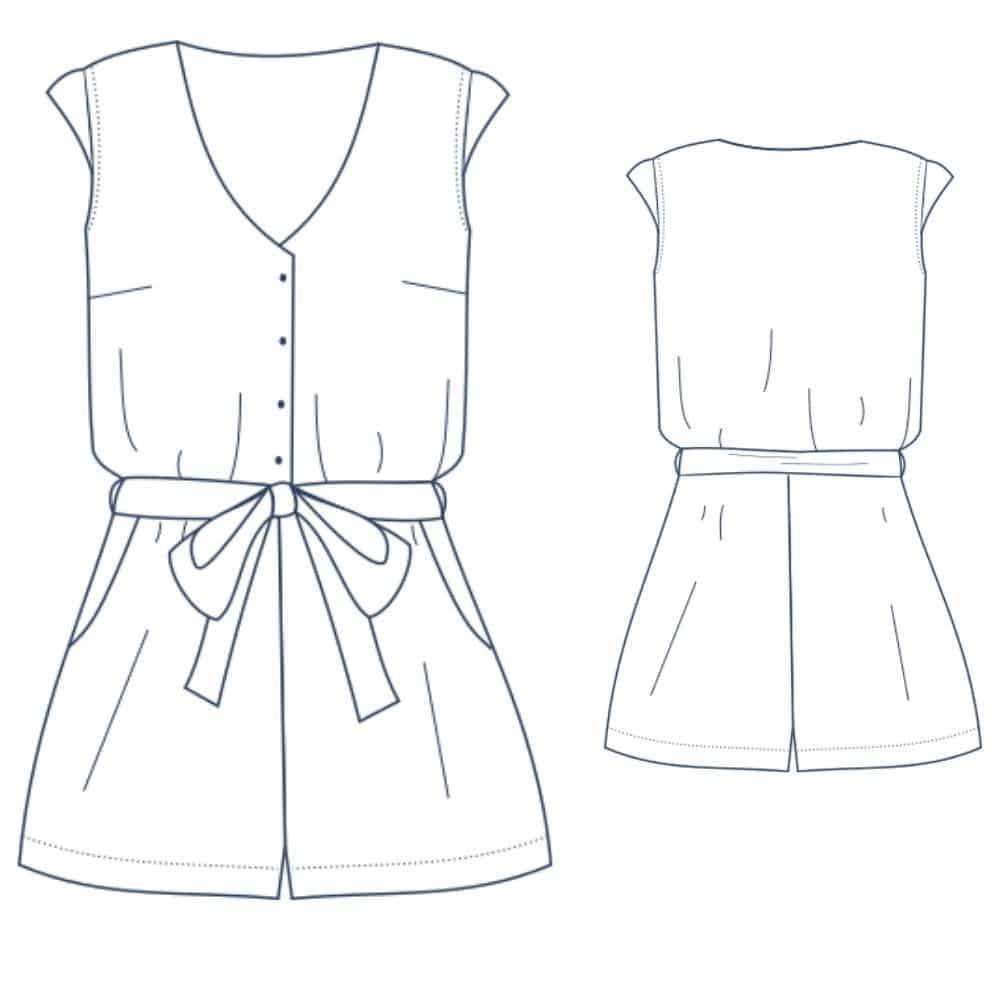 Discover Easy Peasy - the t-shirt
THE LITTLE BASIC TO CREATE A 100% HANDMADE WARDROBE.
Easy peasy has been designed for woven fabrics. It's a must have in any wardrobe that will match your handmade little skirts, shorts or trousers. You will have the choice between two neckline options: a round one (finished with a bias or with a facing piece) and a V-neck (finished with a facing piece).
Its little extra: pretty sleeves finished with a delicate bow for a pretty and feminine look.
Dare the total look by wearing Easy peasy with a matching skirt or trousers in the fabric print for a "fake" dress or "fake" combination effect. Our little top sewn in a printed fabric will also go wonderfully with a bottom in a plain fabric or vice versa …
The options of Easy Peasy t-shirt:
round neck version (finished at the bias or with facing)
V-neck version (finished with facing)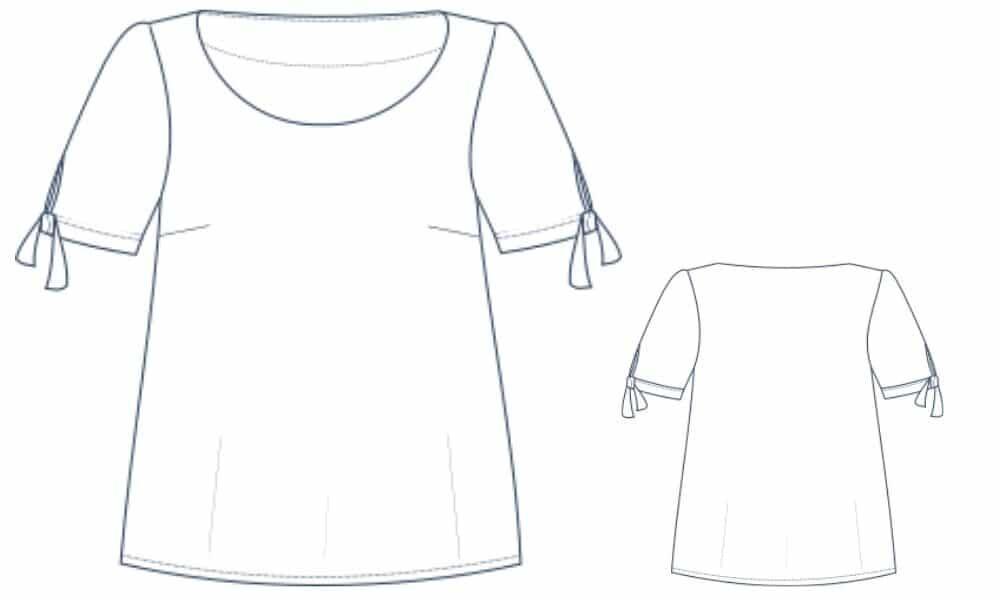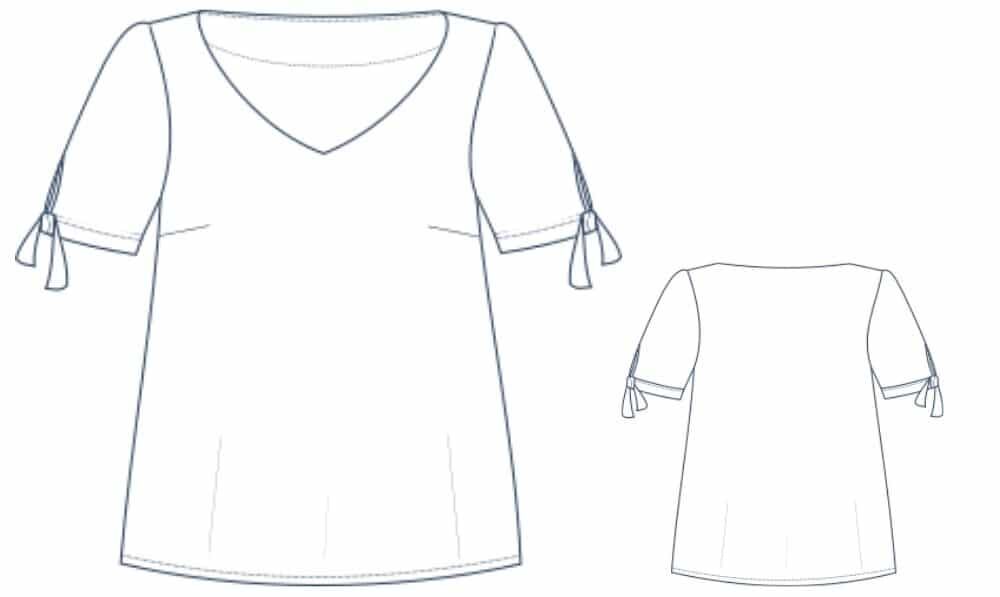 discover BLISS - The skirt
FAKE WRAP SKIRT
Bliss is the very first Lise Tailor skirt. We were inspired by a slightly revised wrap skirt to avoid revealing too much when the wind is blowing.
A high waist, mid-thigh length skirt that's as easy to sew as it is to wear. Its elastic at the back allows it to be easily adjusted at the waist and ensures comfort. A little extra for light summer fabrics: a lined version is available in the tutorial.
This perfect little skirt will pair with a plain top or you can play with the 100% pattern to make a pretty matching outfit. This is the skirt you can't wait to put on when it's finally the end of the winter.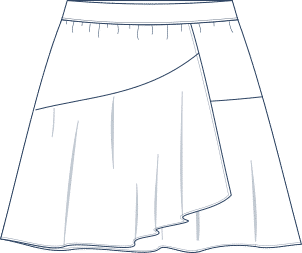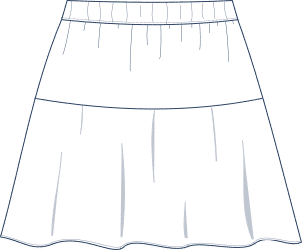 Discover MAPLE - Viscose Ecovero
THE ONE WE HAVE TO WAIT FOR

 We encountered a production problem with this pattern. The fabric we received is not of the quality we require, so we have re-printed this fabric and it will be available approximately 3 weeks after launch on our website.
Some people dream of autumn in Canada, we invite you there in the spring for the thaws, when the maples offer their nectar. These moving leaves celebrate the renewal and contribute to the conviviality of "Tire sur la neige". Maple has a navy blue background where three shades of pink intermingle, clear, darker clay and a hint of fuchsia. A strong motif to be worn proudly! A mix of warm and cold tones to give a healthy glow after the winter gloom.
This viscose will be perfect for garnements where the pattern will fully express itself: dress, pants or as here our favorite version of the jumpsuit.
Sewing pattern Jumpsuit Janie / Sewing pattern Skirt Bliss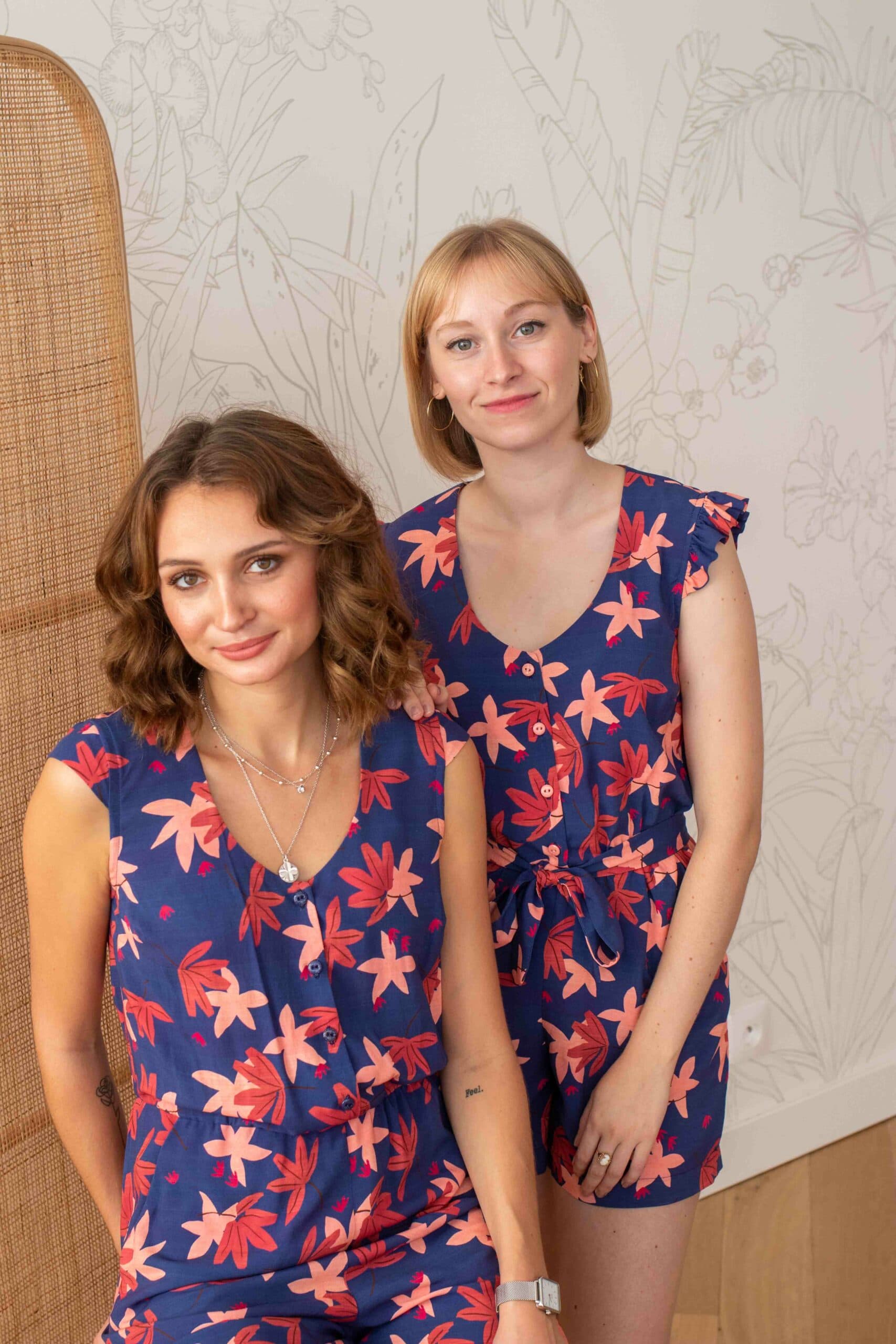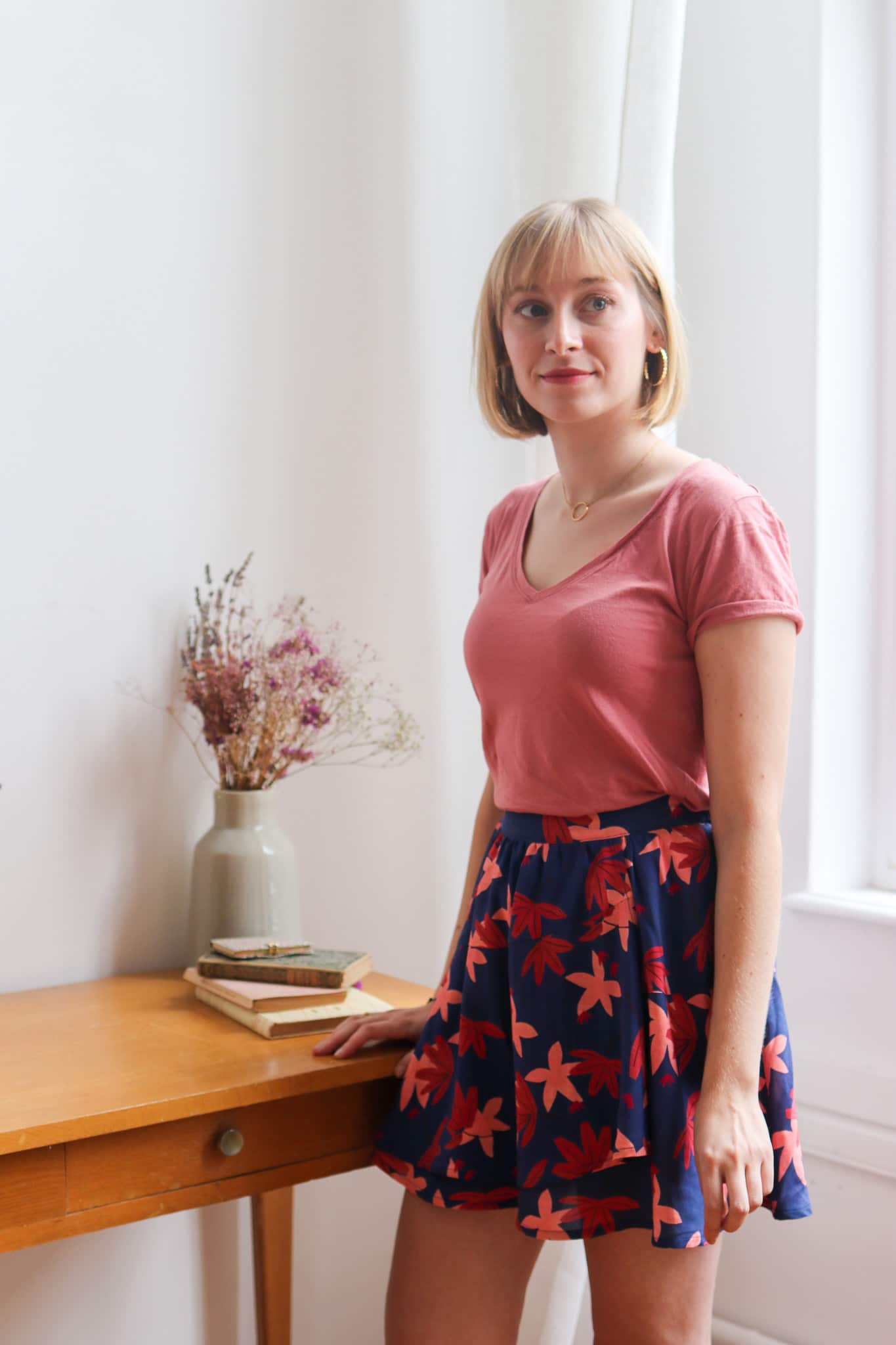 discover SPRING ROSÉE - viscose ecovero
After a cool night, the flowers in the garden are sprinkled with fine droplets of water, suspended for a moment in time. The soft, bright blue leaves remind us of how precious water is. The large flowers form suns to illuminate your outfits. This new pink clay color adds a new warm shade to the Lise Tailor palette.
Sewn as a top and worn over light jeans, it will also be perfect for strong pieces such as a beautiful long dress.
Hack sewing pattern Comète with the leaf button off white / Sewing pattern Skirt Bliss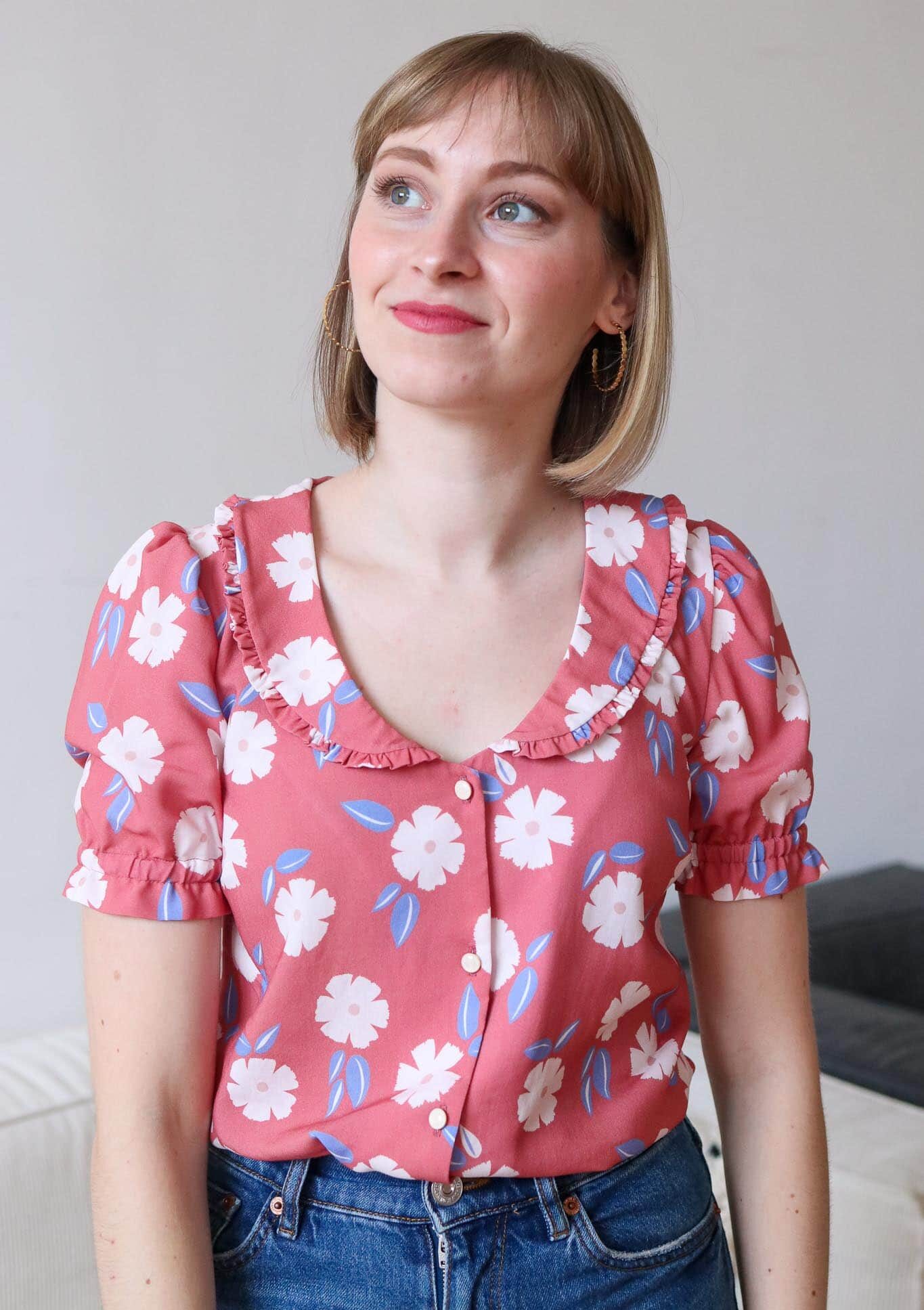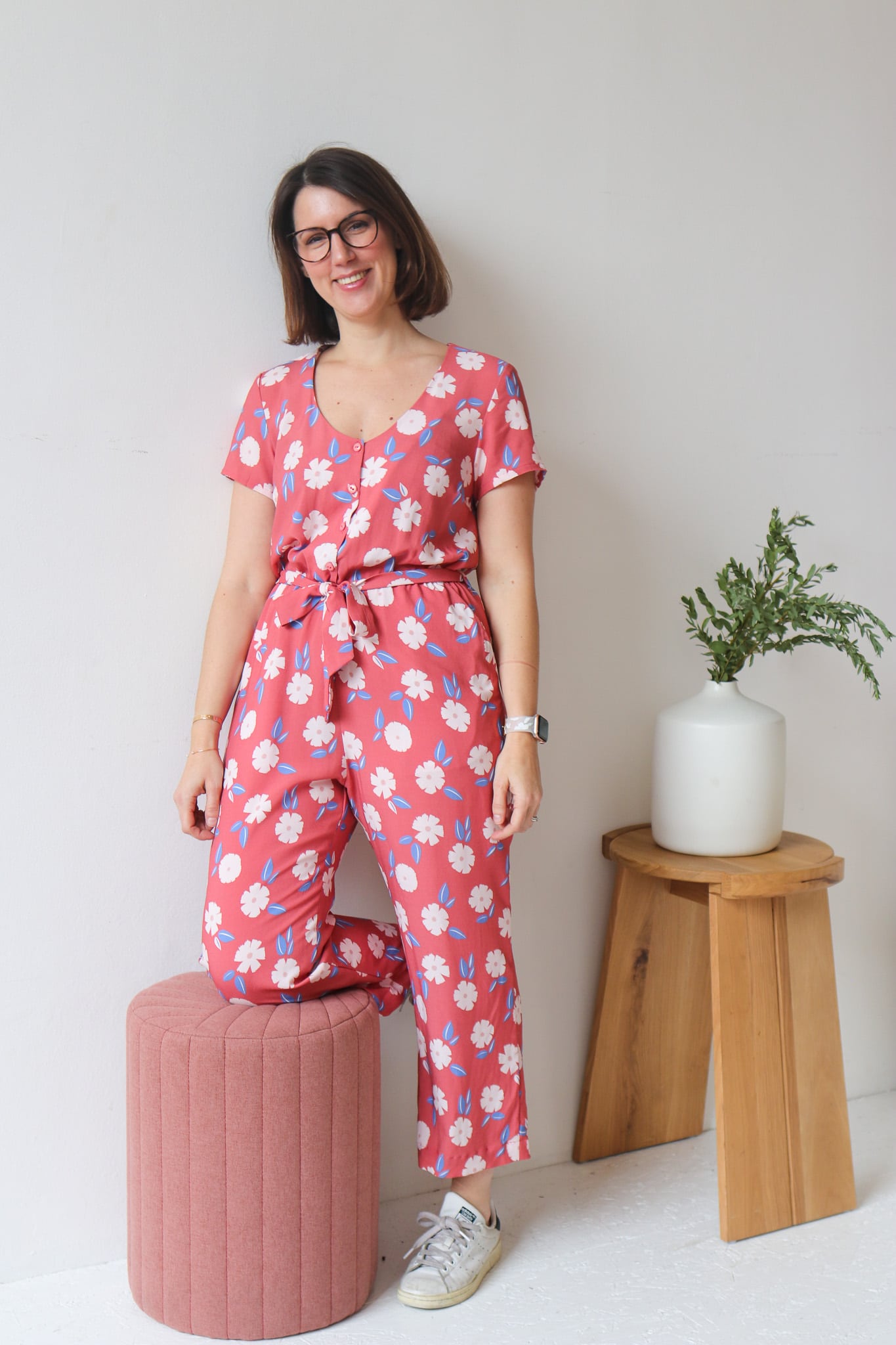 Discover esquisse - viscose ecovero
After a long and cold winter, these small watercolor flowers repeat themselves and symbolize the rebirth of nature. Esquisse is a masterpiece where you can feel every brushstroke. The soft green tone echoes the predominant color of spring. The coral of flowers is in essence the color of optimism and dynamism. Invigorating, it brings cheerfulness to all your outfits.
Dress, blouse, skirt, everything will go with this fluid and stable viscose. This little pattern will go wonderfully for little girls and why not a mother-daughter duo.
Sewing pattern Dress Orchidée by Deer and Doe with the shank button gold glitter coral / Sewing pattern Skirt Bliss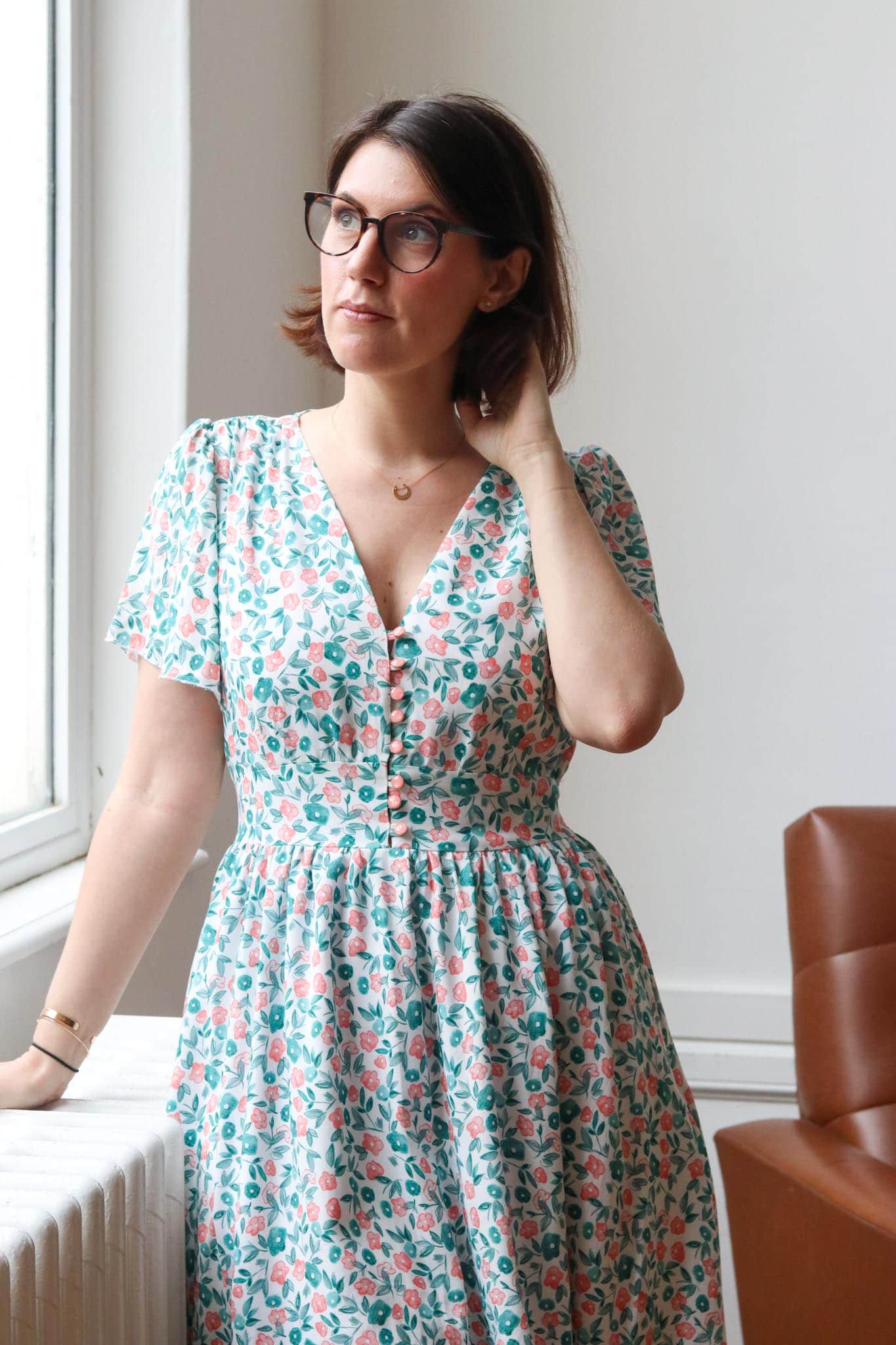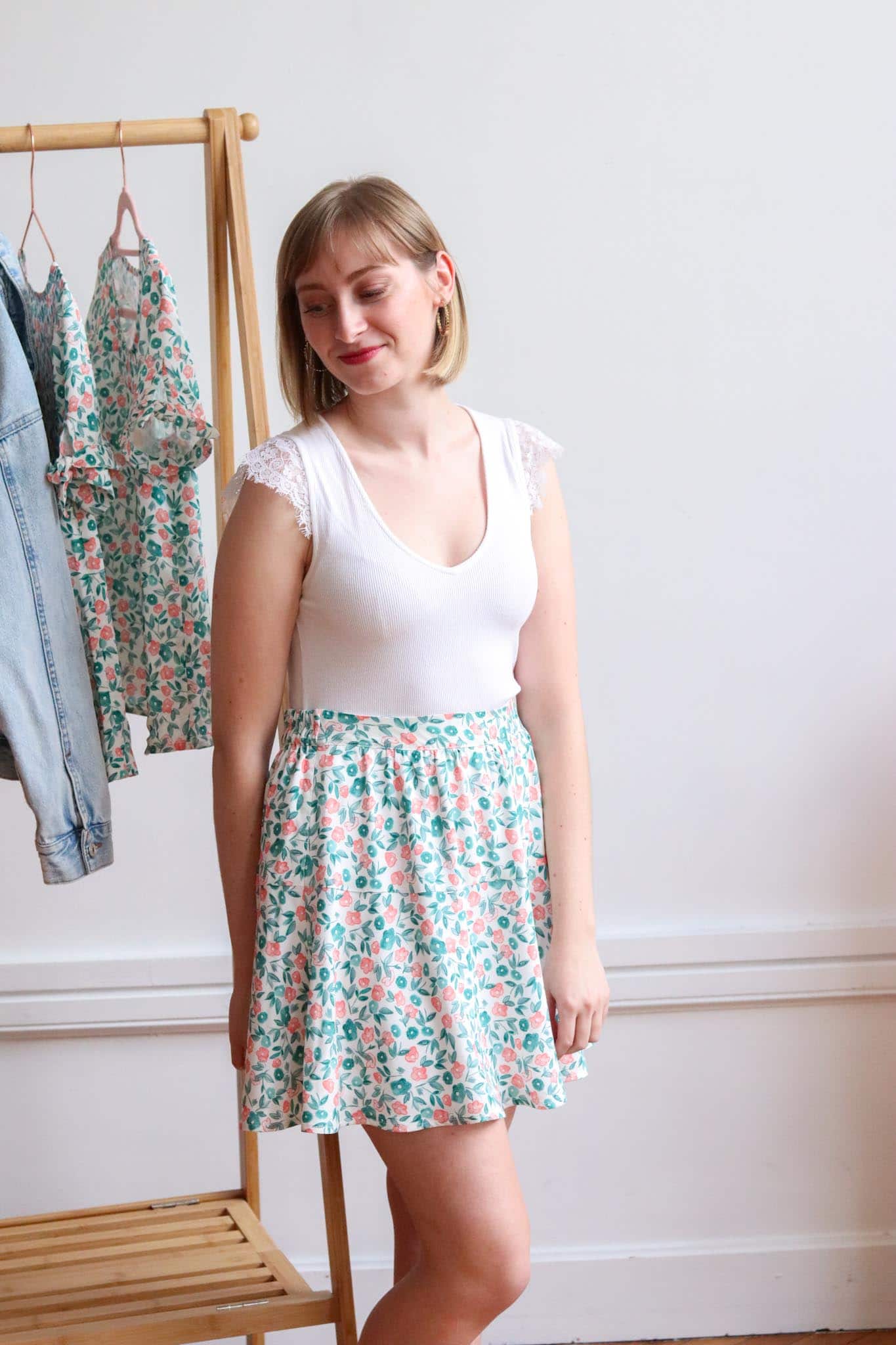 Discover bliss - viscose ecovero
Bliss is the perfect fabric for coming out of winter, its black background perfectly ensures the transition to spring with the flower blossom. Its small bouquets with a touch of Japanese make you want to twirl to the rhythm of the songs of the birds. The bright green leaves give life and cheerfulness to this viscose while the powder pink brings a touch of tenderness.
Long dress, blouse and of course our Bliss skirt will go wonderfully with this fabric which can be worn with or without tights to be in harmony with the changing temperatures of spring.
Sewing pattern Dress Shelby by True Bias / Sewing pattern Easy Peasy with V-neck version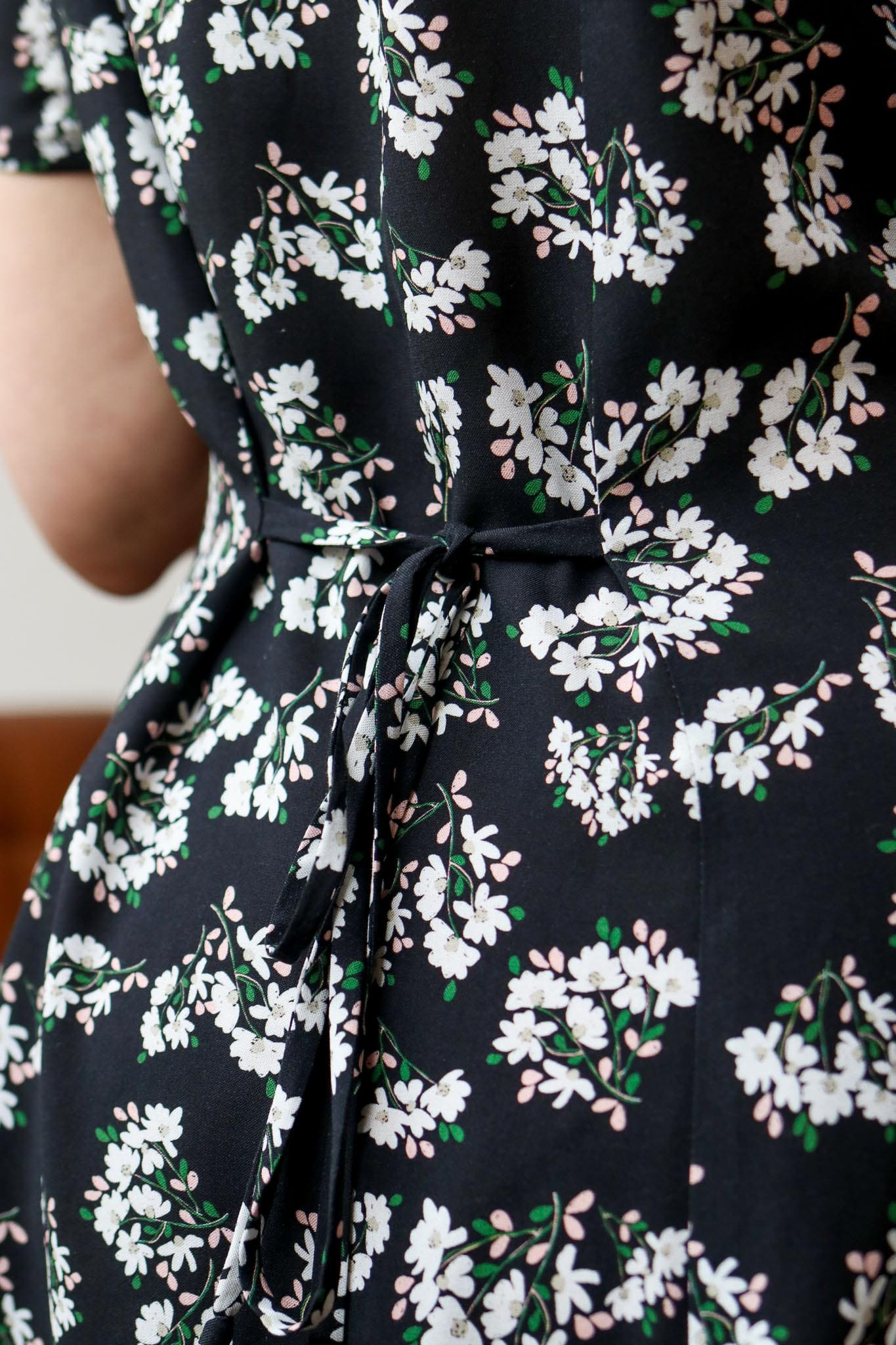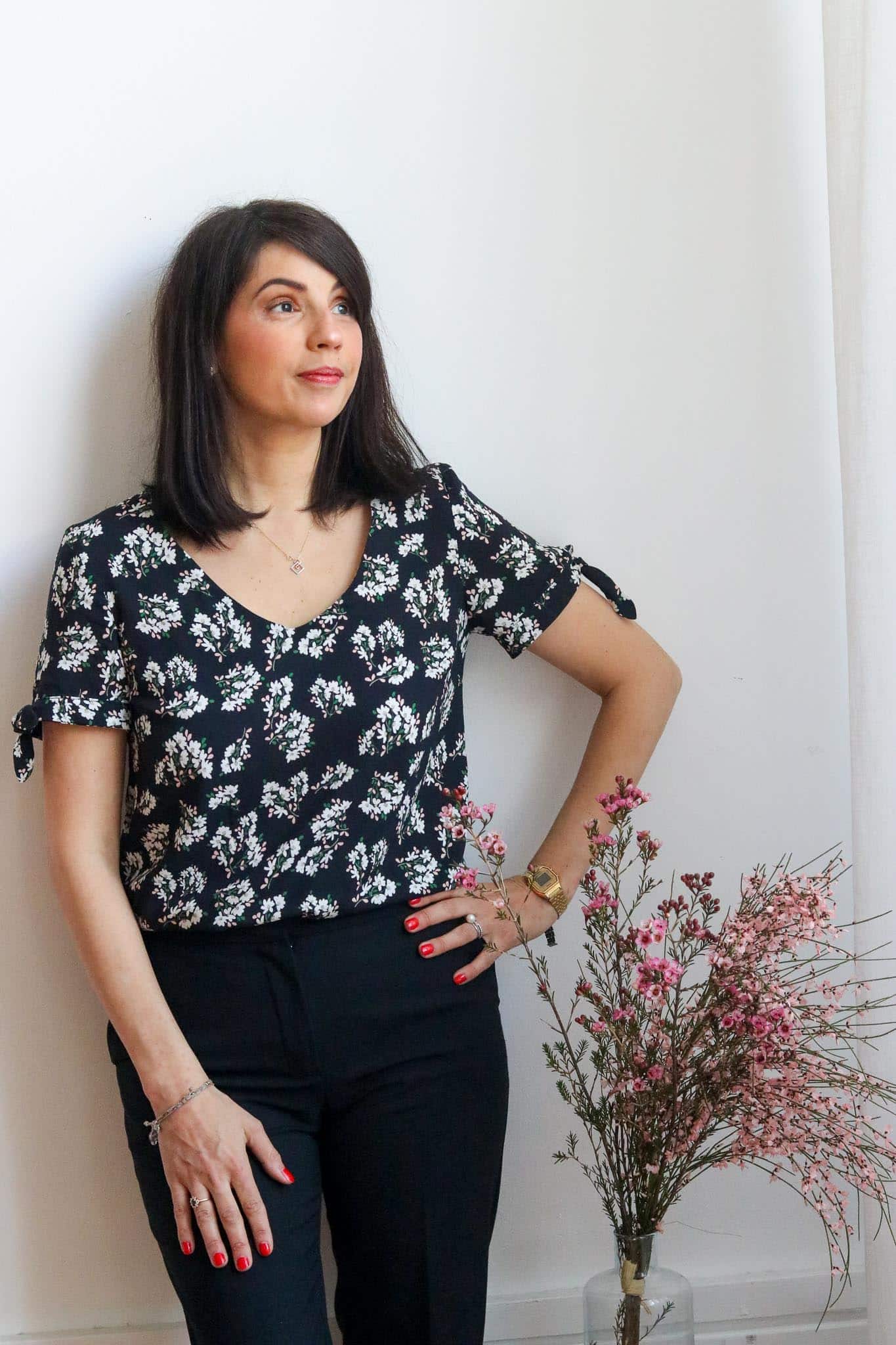 Discover clafoutis - french terry
The cherry blossoms have barely started when we already dream of a good clafoutis with juicy cherries. They are placed harmoniously on this material which calls for comfort. With a timeless navy blue background and the vibrancy of cherries that brings joy to your project. Clafoutis is a delicate pattern that can be worn with style by adults. Children will love this gourmet design and this mid-season material that allows all movements.
This pattern will go just as well for children's clothing as it does for an adult sweatshirt. Clafoutis is worn in a cocooning version in front of the stoves and in an everyday version on jeans with sneakers on the feet.
Sewing pattern Hugo by Ikatee with glitter button two holes fuchsia12mm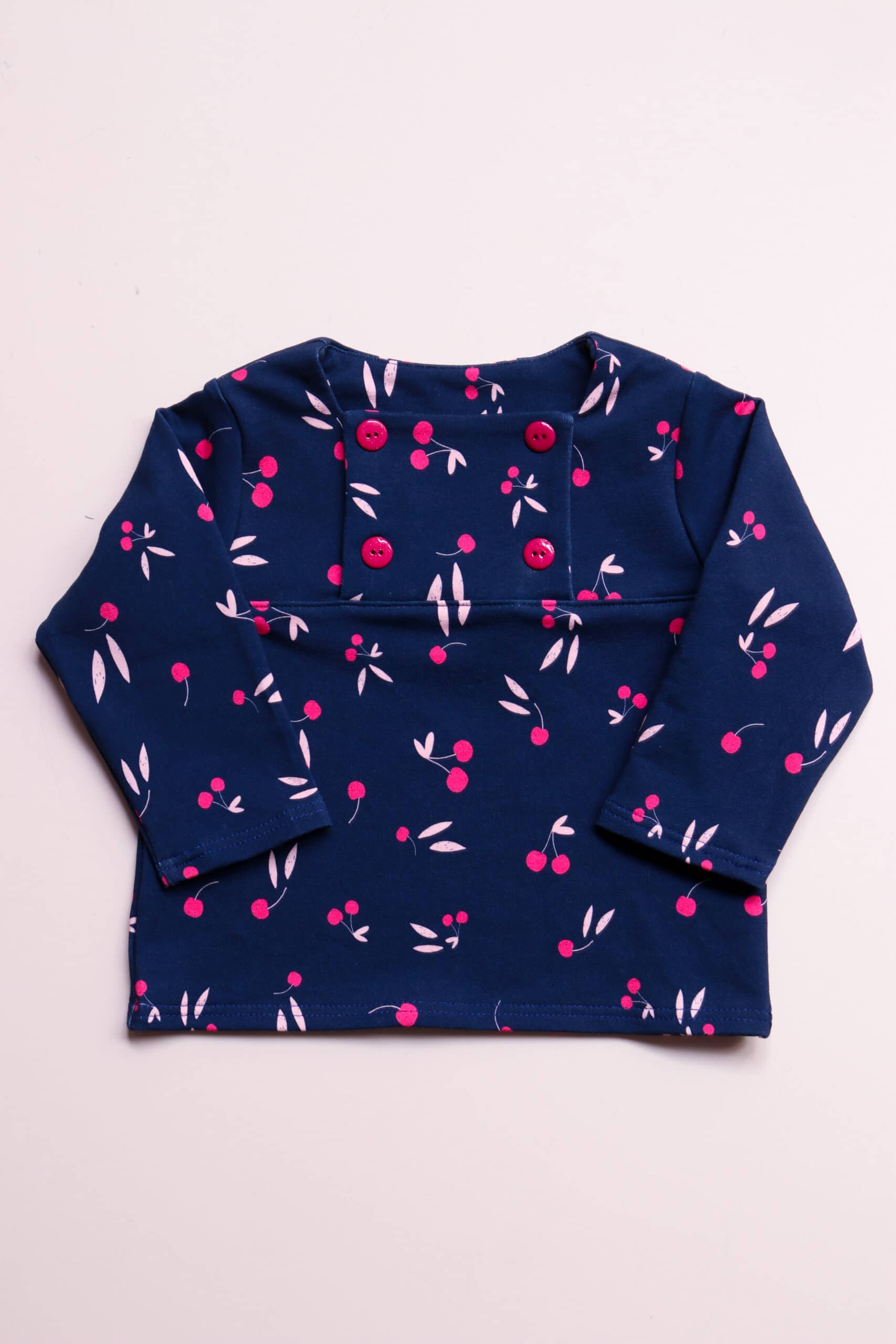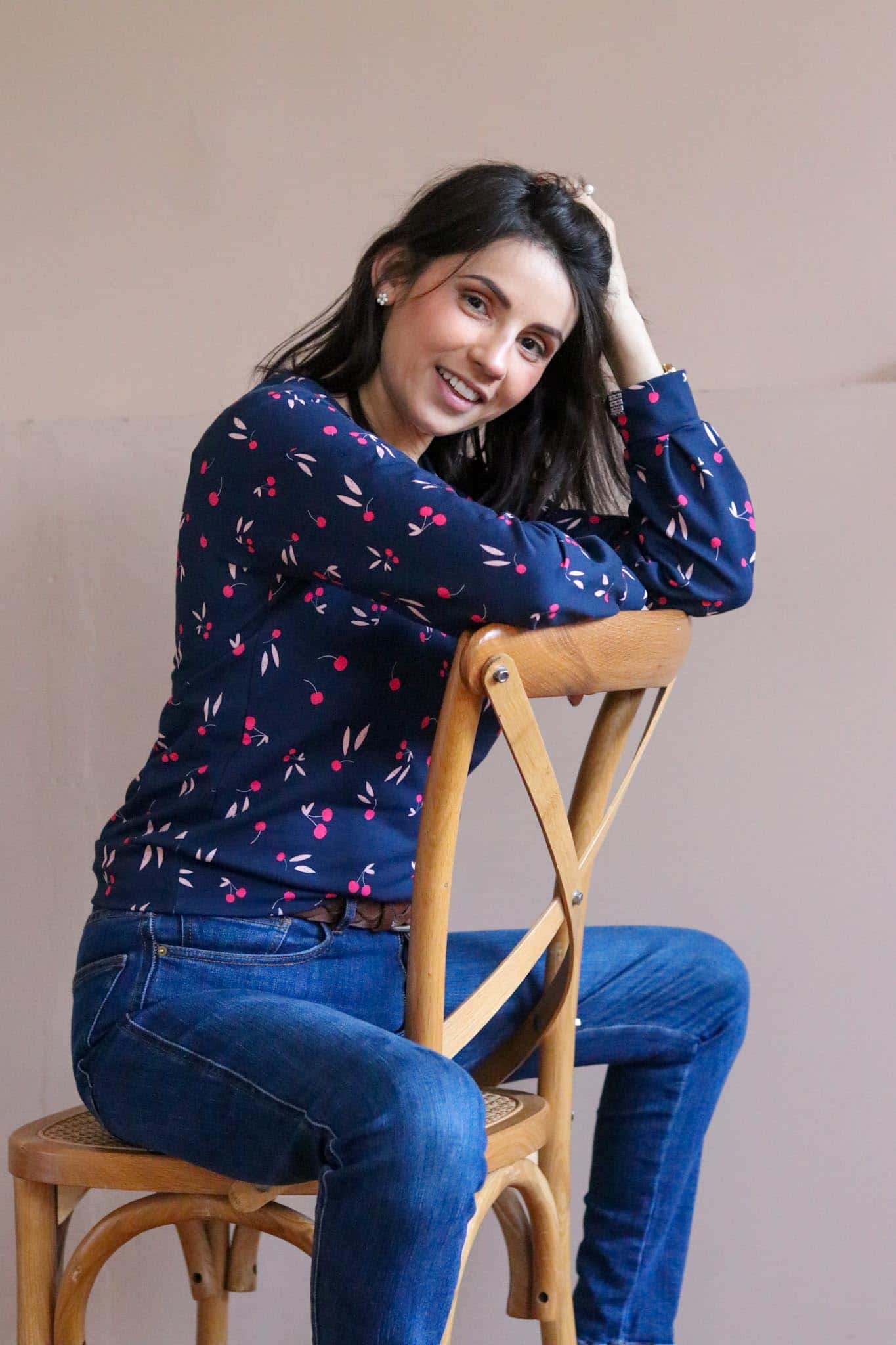 Discover Alcée - french terry
This iconic motif by Lise Tailor, launched in fall 2020, returns for the launch of this new material: a french terry! The pattern expands and comes in 3 shades of light storm blue on a cream background. These shades will go perfectly with jeans. This feminine and delicate design on this soft and comfortable material will be your ally for a casual chic style.
We love this material, perfect for a mid-season sweatshirt, a children's dress or cocooning jogging. We can imagine it in a dress version for a pretty style without risking the cold snap.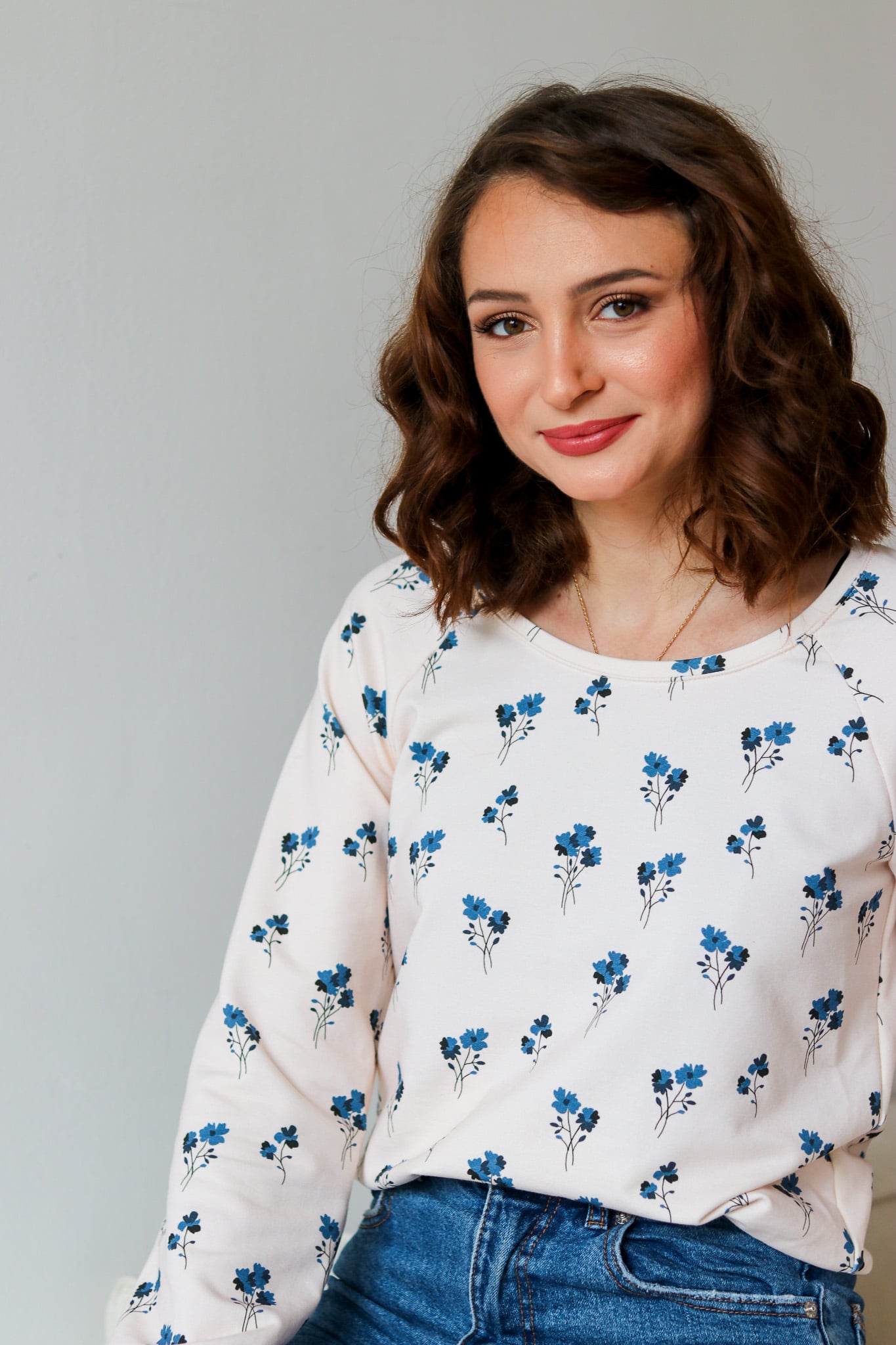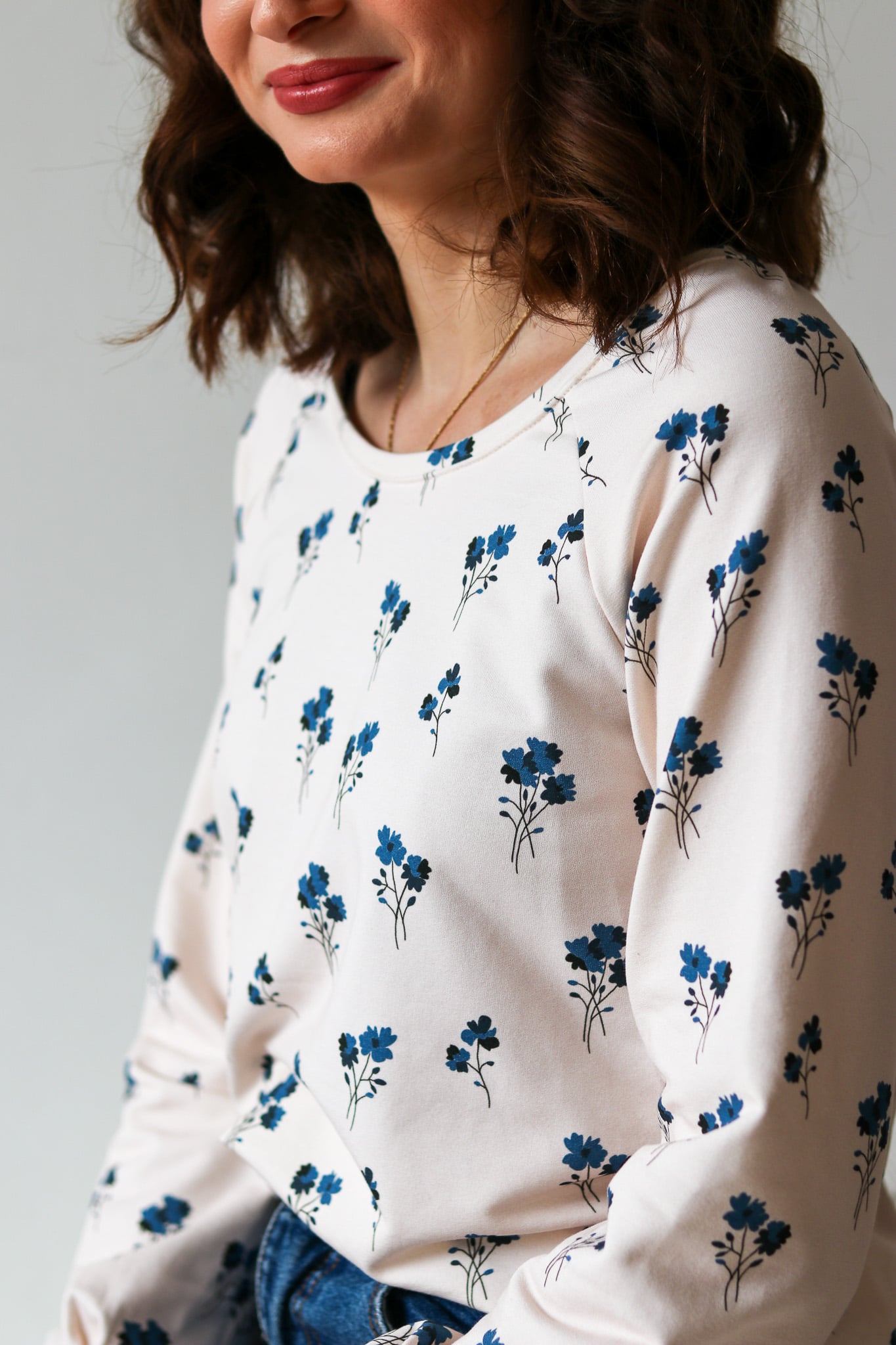 Vous retrouverez Our sewing kits are back exceptionally this season and are adorned with our Alcée pattern. You will find: 
the Weekend bag
the Shopping bag
the L-format zipped Pouch
the M-format zipped Pouch
We sincerely hope that you will like our fall collection and we are looking forward to discover our creations.