Comete, the sewing pattern with multiple possibilities
For our fall/winter collection we presented our lovely Comète pattern. This pattern available in dress or blouse version, with different options of sleeves and collars, was a great success and it is still our favorite pattern in the showroom. 
Today we propose you a hack of the collar, the strong element of this piece with nice details. 
The frilly collar
Tutorial
Flowers, pink … say no more! Only one element is missing: frills. 
Our Rosée Spring fabric has inspired us to create this new hack of the Comète pattern that we love to wear every day. 
To make this sewing kit (blouse version), transfer the following pieces: 
Front x2
Back x1 to the fold
Sleeve x2
Collar x2 to the fold
You will not need the "template" piece to draw the scallops.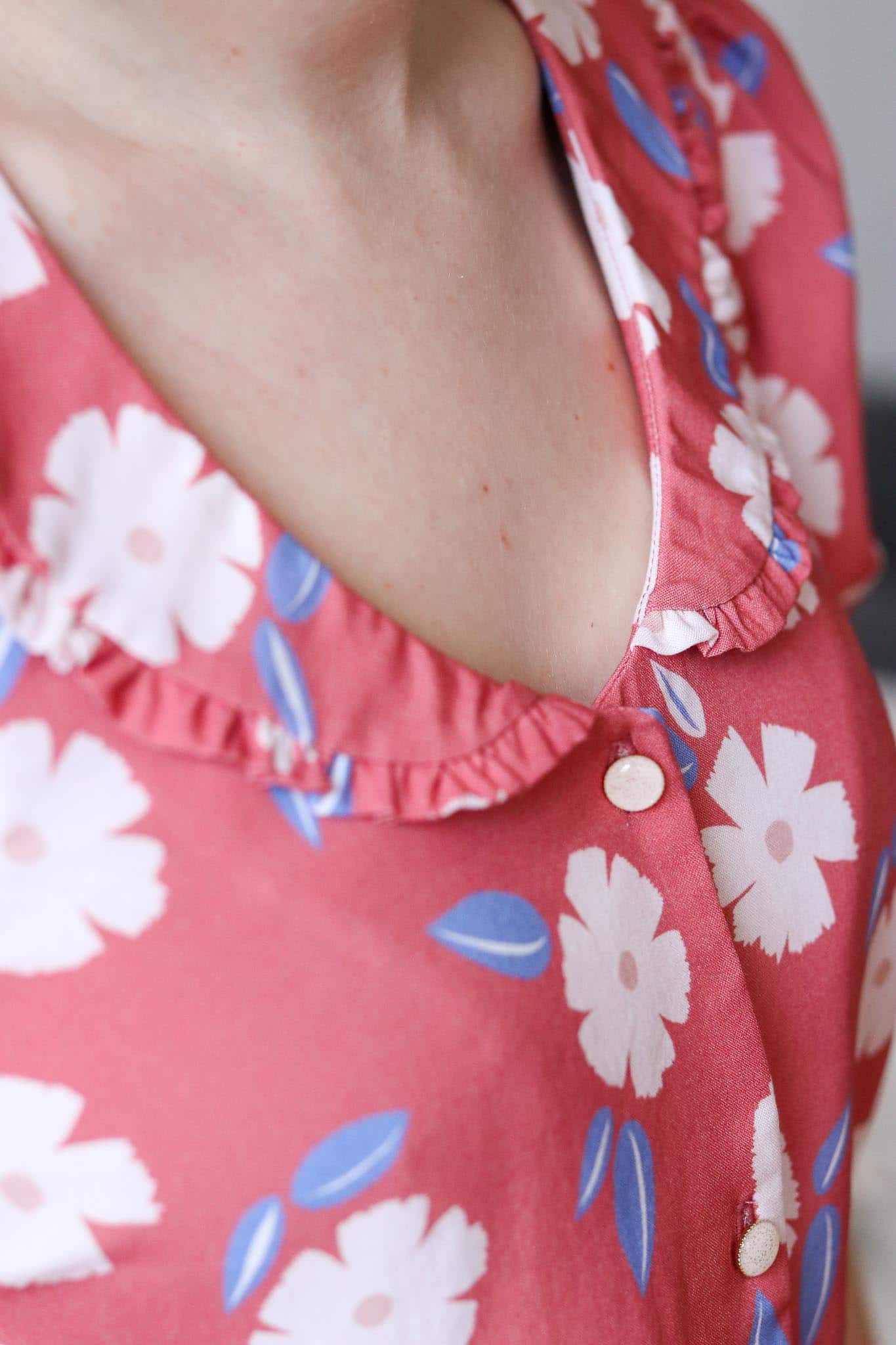 The steps : 
Start by ironing the collar as shown in the tutorial.

Cut a strip of fabric 145cm long and 4cm wide.

Fold the strip in half lengthwise, and mark the fold with an iron. At 0.5cm and 1.5cm from the edge, sew 2 gathering threads.

Gently pull the gathering threads (the ones from the can) until the strip is equal to the length of your collar.

Carefully distribute the gathers and pin the gathered strip to the underside of the collar.  Stitch 7mm from the edge to hold everything in place.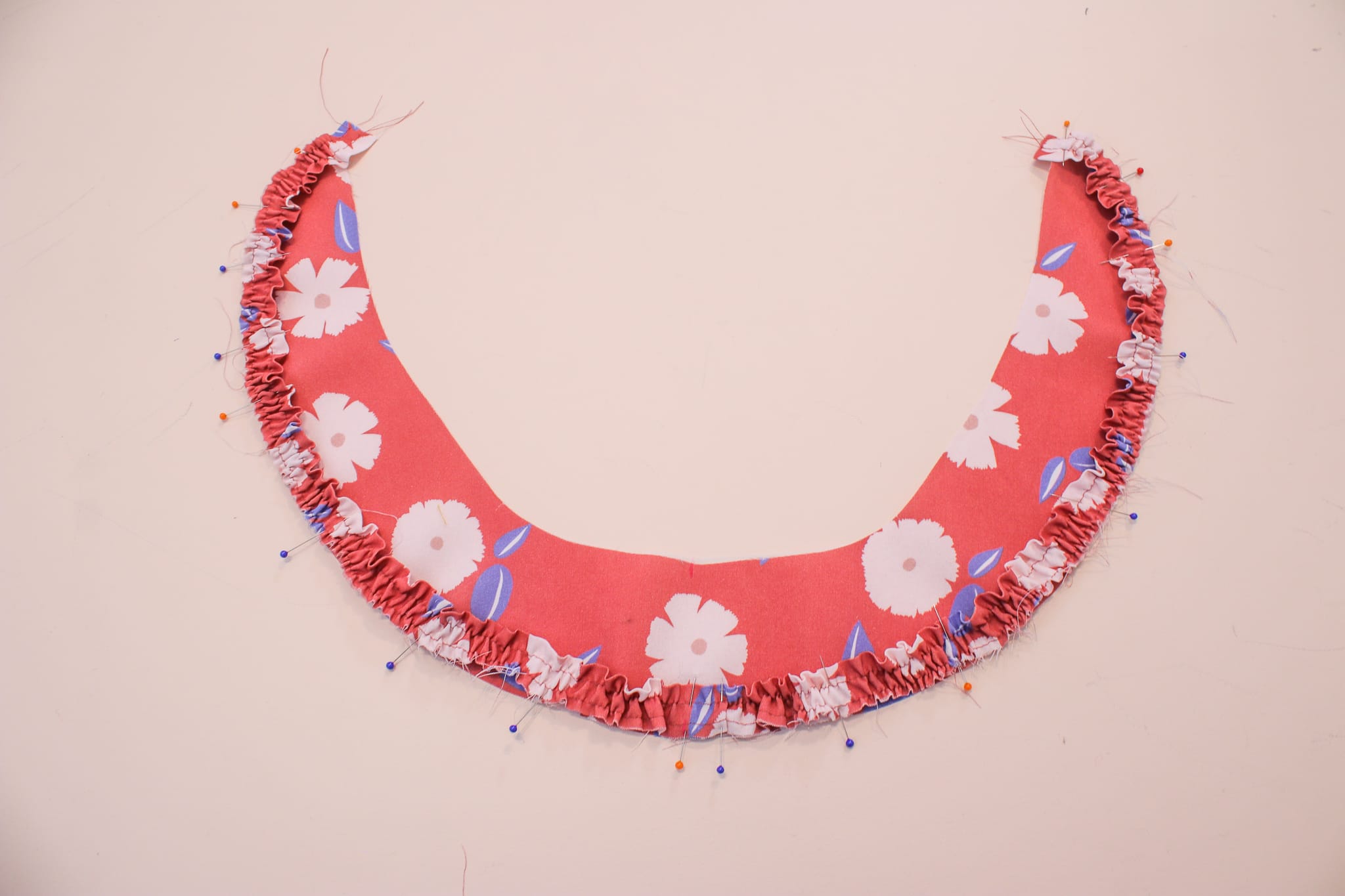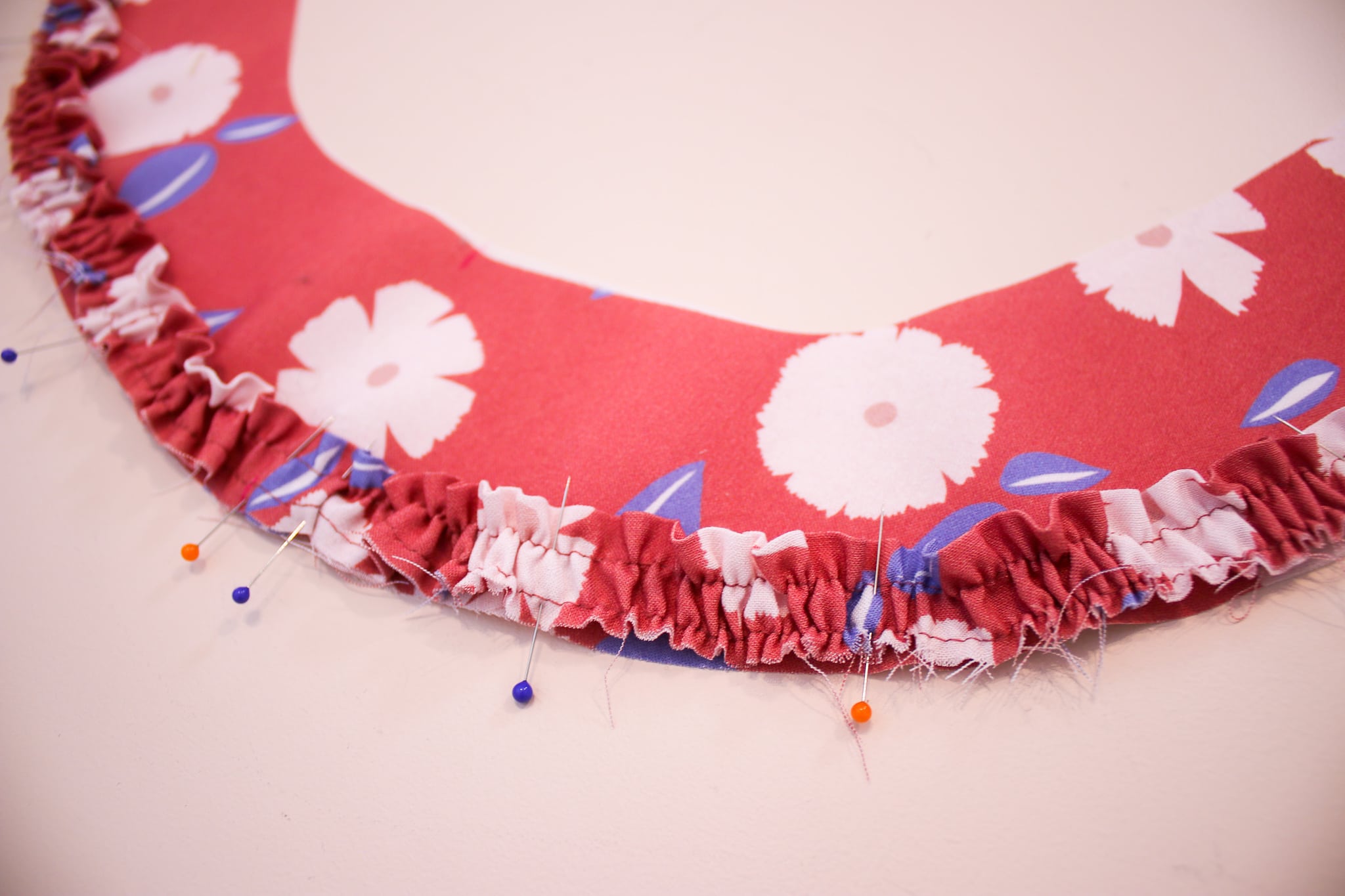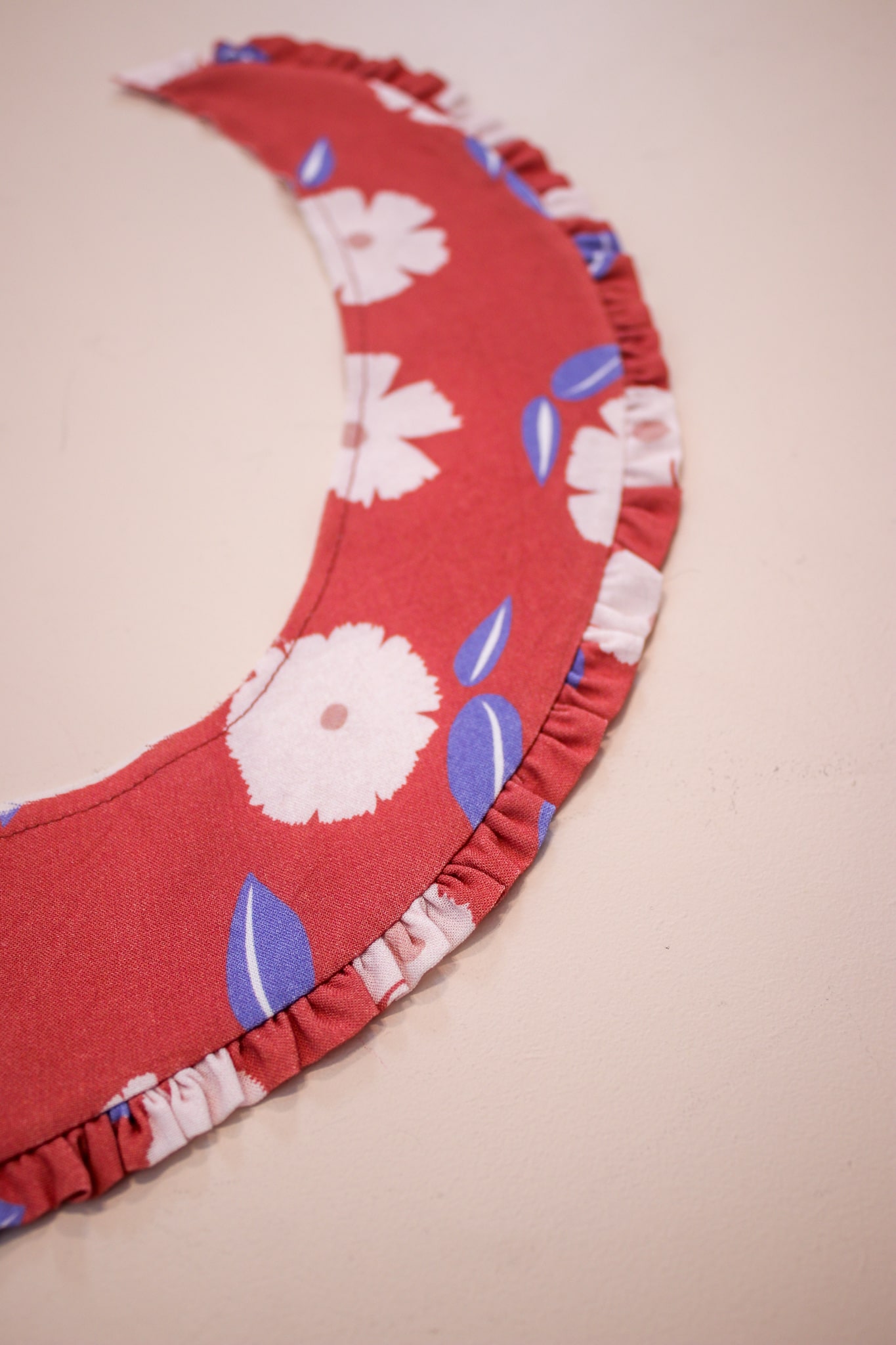 7. Next, place the collar and under-collar with right sides together (the gathered band is sandwiched between the two layers). Machine stitch 1cm from the edge. 
You can now untwist the gathering threads, remove the seam allowance and turn the collar right side out. 
Give it a good ironing to get a nice finish and it's done!
You can follow the steps in the tutorial to make your own dress or blouse…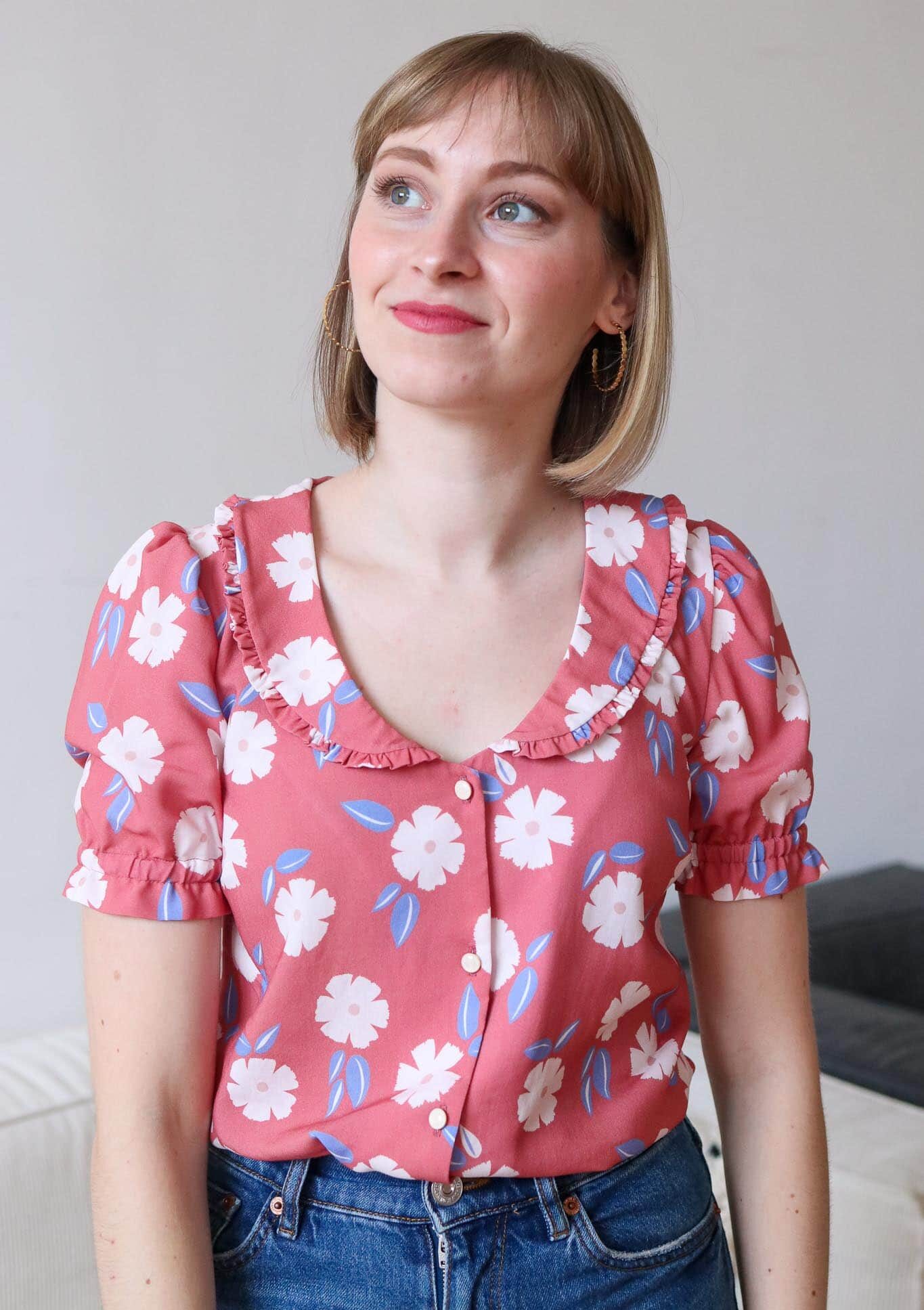 Be sure to check out our Meet Comète article to learn more about the creation of this pattern, discover sewn versions and other hacks.

Use our tutorials or your imagination to make hacks of our patterns and don't forget to share them with #lisetailor